WORLD NEWS
Getting countries ...
Select countries and read reports below
or
Andorra
General
************************************
This small country is situated between France and Spain. Because of its elevation and proximity to the Pyrenees the climate is generally pleasant throughout the year.
Climate
**************
*********************
During the summer months the temperatures can rise to 30c but there is usually a cooling breeze. Lightening storms can occur during the summer months associated with torrential rain.
Sun Exposure and Dehydration
***************************************
Those from Northern Europe can develop significant sun exposure and so remember to use a wide brimmed hat when necessary. The altitude can also lead to significant tiredness and dehydration so take sufficient initial rest and drink plenty of fluids.
Safety & Security
************************************
The level of crime throughout the country directed at tourists is very low. Nevertheless take care of your personal belongings at all times and use hotel safety boxes where possible.
Local Customs
************************************
There are strict laws regarding the use of illegal drugs. Make sure you have sufficient supplies of any medication you required for your trip and that it is clearly marked. The European E111 form is not accepted in Andorra and so it is essential that you have sufficient travel insurance for your trip.
Winter Sports
************************************
Andorra is one of the regions where many travel to partake of their winter sport facilities. Generally this is well controlled and one of the safer regions. Nevertheless, make certain your travel insurance is adequate for the activities you are planning to undertake.
Vaccination
************************************
The only standard vaccine to consider for Andorra would be tetanus in line with many other developed countries of the world.
Travel News Headlines WORLD NEWS
Date: Thu, 12 Jul 2018 15:24:06 +0200

Andorra la Vella, Andorra, July 12, 2018 (AFP) - The tax haven of Andorra has long been a favourite destination for smokers looking to stock up on cheap cigarettes, but the enclave said Thursday that it would soon stop advertising the fact. The government said it had signed up to the World Health Organization's (WHO) anti-tobacco convention, which aims to encourage people to quit smoking and combat contraband sales. "The goal is to contribute to public health and pursue the fight against trafficking," government spokesman Jordi Cinca said at a press conference.

The tiny principality of Andorra, perched in the Pyrenees on the border between France and Spain, attracts millions of shoppers each year to duty-free stores, where prices of alcohol, cigarettes, electronics and clothes can be up to 20 percent cheaper than elsewhere in the EU. High taxes on tobacco imposed by many countries to help people kick smoking make Andorra's cigarettes a particularly good deal. The average pack costs just three euros ($3.50) compared with eight euros in France, which has said it will gradually raise the price to 10 euros a pack by November 2020.

Tobacco sales bring in some 110 million euros a year for Andorra, whose economy is otherwise based almost entirely on tourism. It is also an enticing destination for smugglers, with French and Spanish border agents regularly seizing cartons from people trying to sneak them out, either by car or by hiking down the mountain trails which criss-cross the Pyrenees. No date has been set for the advertising ban, which will come into effect three months after the ratification of the WHO accord is voted by parliament.
Date: Fri, 16 Mar 2018 02:41:51 +0100

Andorra la Vella, Andorra, March 16, 2018 (AFP) - The tiny principality of Andorra is witnessing a once in a generation phenomenon -- a widespread strike. Around a third of civil servants across the mountainous micro-state have walked out to protest proposed reforms to their sector in what has been described as Andorra's first large-scale strike since 1933.

With no negotiation breakthrough in sight, picket lines are expected to be manned again on Friday with customs officers, police, teachers and prison staff among those taking part. The first major strike in 85 years was sparked by plans from the government of Antoni Marti to reform civil servant contracts. He has assured officials "will not do an hour more" work under the reforms and that 49 million euros would be allocated for the next 25 years to supplement civil servant salaries. But government workers are unconvinced with unions warning the reforms could risk their 35 hour working week and pay.

Customs officers involved in the strike interrupted traffic on the Andorran-Spanish border this week, according to unions, while some 80 percent of teachers have walked out of classes. Strikers have occupied the government's main administrative building and held noisy protests outside parliament calling for Marti's resignation. "We have started collecting signatures to demand the resignation of the head of government and now nobody will stop us," Gabriel Ubach, spokesman for the public service union, told reporters.
Date: Mon 27 Sep 2017
Source: Contagion Live [edited]
A recent Dispatch article published in the Centers for Disease Control and Prevention (CDC)'s Emerging Infectious Diseases journal, offers insight into a large norovirus outbreak that sprung up in Spain in 2016 that had been linked with bottled spring water. The Public Health Agency of Catalonia (ASPCAT) reported a staggering 4136 cases of gastroenteritis from 11-25 Apr 2016. Of the 4136 cases, 6 individuals required hospitalization. The CDC defines a "case-patient" as an "exposed person who had vomiting or diarrhoea (3 or more loose stools within 24 hours)," as well as 2 or more of the following symptoms: nausea, stomach pain, or fever.
ASPCAT investigators traced back the outbreak to contaminated bottled spring water in office water coolers. The water came from a source in Andorra, a small independent principality located between Spain and France. Norovirus is a "very contagious virus," according to the CDC, and it is common for individuals to become infected by eating contaminated food. Although it is possible to be infected by consuming contaminated drinking water, this mode of transmission is "rare in developed countries," according to the article.
The investigators collected water samples from a total of 4 19-L water coolers in 2 different offices located in Barcelona, "from which affected persons had drunk; samples 1 and 2 came from 2 water coolers in one office, while samples 3 and 4 came from 2 water coolers in another office. Using "positively charged glass wool and polyethylene glycol precipitation for virus concentration," the investigators tested the samples.
"We detected high RNA levels for norovirus genotype I and II, around 103 and 104 genome copies/L, in 2 of the 4 water cooler samples concentrated by glass wool filtration and polyethylene glycol precipitation," according to the article. The investigators noted that a drawback of using molecular methods is that they are not able to differentiate between particles that are infectious and those that are not. Therefore, they "predicted the infectivity of norovirus in the concentrated samples by treating the samples with the nucleic acid intercalating dye PMA propidium monoazide and Triton X surfactant before RT-qPCR," which allowed them to "distinguish between virions with intact and altered capsids."
In those 2 water samples, they found high genome copy values -- 49 and 327 genome copies/L for norovirus genotype I and 33 and 660 genomes copies/L for norovirus genotype II. This was not an unexpected finding, due to the large number of infected individuals associated with the outbreak. Through "PMA/Triton treatment before RT-qPCR assays," the investigators found that the proportion of infected virions accounted for 0.3% to 5.6% of the total number of physical particles in the water samples, "which was enough to cause gastrointestinal illness."
The investigators also analyzed faecal samples collected from infected individuals who worked at the office in which the 1st 2 water samples were collected. They detected the following genotypes in those faecal samples: GI.2 and GII.17. In the faecal samples collected from the other office, they isolated the following genotypes: GII.4/Sydney/2012, GI.2, GII.17, and GII.2.
"We hypothesize that the spring water was contaminated by all 4 strains (GI.2, GII.2, GII.4, and GII.17) but levels of viral contamination for each genotype were not homogeneous in all bottled coolers," the investigators wrote. "We may have detected only the GII.4 genotype in water samples 1 and 2 because of a higher concentration of this specific genotype or because of bias caused by the sampling, concentration, and molecular detection procedures."
The investigators admit one limitation to their study: the small number of water samples collected and analyzed. They attribute this to the fact that on 15 Apr 2016, 4 days after the onset of the outbreak, the company that produced the drinking water recalled over 6150 containers of water "of suspected quality" as a precautionary measure. The recall prevented the investigators from collecting more samples to assess, according to the article.
Although the exact cause of the contamination has not yet been identified, the investigators posit that "the high number of affected persons from 381 offices that received water coolers, and the many different genotypes found in some patients' faecal specimens" suggest that the spring aquifer had been contaminated by "sewage pollution," and the Andorra Ministry of Health and Welfare banned further use of the spring.
The investigators suggest that assessing commercially-produced mineral waters for different harmful pathogens, such as norovirus would be beneficial. They note, however, that creating, enhancing, and managing such "virus surveillance systems" would be costly. Thus, the investigators suggest taking a "balanced approach to keep both the cost and the time required for the analyses within feasibility limits." [Byline: Kristi Rosa]
=====================
[The interesting article published in the September 2017 issue of Emerging Infectious Diseases is:
Date: Thu, 26 Dec 2013 22:25:05 +0100 (MET)

ANDORRA LA VELLA, Andorra, Dec 26, 2013 (AFP) - A Spanish skier and a French snowboarder have died in avalanches in different mountain ranges in Europe, officials said Thursday.

The 27-year-old skier, a woman from Barcelona, died Wednesday while going off-piste alone in the Soldeu resort in Andorra, in the Pyrenees mountains between France and Spain, a resort manager told AFP. Although she was rescued within 10 minutes, after her glove was spotted on the surface, she was unable to be revived despite a helicopter dash to hospital.

In the Italian Alps, close to the border with France, a 24-year-old Frenchman who was snowboarding with three friends on a closed run died Thursday when an avalanche swept over him in the resort town of Les Arnauds. Local officials said he succumbed to multiple injuries, asphyxia and hypothermia.

Avalanches are common in Europe's ski resorts at this time of year, when early snows are heavy with moisture, and several deaths occur each winter. Last Sunday, a 35-year-old Frenchman died in an avalanche in the Alps near the Italian border while on a three-day trek with a friend.
Date: Fri 7 Feb 2003 From: Jaime R. Torres Source: EFE Salud, Thu 6 Feb 2003 (translated by Maria Jacobs) [edited] -------------------------------------------------- Close to 300 students in one school and 173 tourists staying in 7 hotels in the Principality of Andorra have been affected by outbreaks of gastroenteritis that, according to local authorities, are not related to each other. Monica Codina, Minister of Health, stated that the outbreak that has affected almost 300 children and 8 adults in the San Ermengol school was detected last Monday [3 Feb 2003] but that it may have started Wednesday or Thursday of the previous week. The epidemiological surveys of a group of pre-school and grammar school students that may also be affected have not been performed yet. Also pending are the results of the microbiological tests of the food and water served in the school dining room, but the minister has indicated that the probable cause of the outbreak is the fact that water pitchers were filled with hoses directly from the faucet. The Minister stated that this outbreak of gastroenteritis is not related to the one that affected 173 tourists, most of them young people on holiday, who where staying in 7 hotels of the Principality. The government is also investigating the cause of this outbreak and has indicated that an anomaly in the system that supplies water to the hotels was detected, requiring a process of chlorination, which has not been carried out due to the heavy snowfall of the past few days. * * * * * * * * * * [The suspicion that defective water supplies may be responsible for all of these independent outbreaks suggests that the etiologic agent may be an enterovirus, hepatitis A virus, or non-viral, rather than one of the noroviruses associated with sudden-onset viral gastroenteritis. Information on the outcome of diagnostic tests in progress would be welcomed. - ProMed Mod.CP]
More ...
Puerto Rico
No Profile is available at present
Travel News Headlines WORLD NEWS
Date: Tue, 24 Sep 2019 07:27:34 +0200 (METDST)

Miami, Sept 24, 2019 (AFP) - A strong 6.0 magnitude struck off the northwest coast of Puerto Rico late Monday, the United States Geological Survey said, although no casualties or damage were reported. The quake struck 62km northwest of San Antonio at 11:23 pm local time (03:20 GMT) at a depth of 10km, the agency said. San Antonio is home to Rafael Hernandez Airport, a key air link to the mainland US. In 2010 nearby Haiti was struck by a devastating 7.0 magnitude earthquake that killed more than 250,000 people and crippled the nation's infrastructure.
Date: Mon, 12 Feb 2018 05:54:19 +0100

San Juan, Feb 12, 2018 (AFP) - Most of San Juan and a strip of northern Puerto Rico municipalities were plunged into darkness Sunday night after an explosion at a power station, five months after two hurricanes destroyed the island's electricity network.

The state electric power authority (AEE) said the blast was caused by a broken-down switch in Rio Piedras, resulting in a blackout in central San Juan and Palo Seco in the north. "We have personnel working to restore the system as soon as possible," the AEE said. San Juan's mayor, Carmen Yulin Cruz, said on Twitter that emergency services and local officials attended the scene in the neighbourhood of Monacillos, but no injuries were reported.

Meanwhile, the Puerto Rican capital's airport said it was maintaining its schedule using emergency generators. The blackout comes as nearly 500,000 of AEE's 1.6 million customers remain without power since Hurricanes Irma and Maria struck the US territory in September 2017. AEE engineer Jorge Bracero warned on Twitter that the outage was "serious," and advised those affected that power would not be restored until Monday.
Date: Wed, 13 Dec 2017 03:08:12 +0100
By Leila MACOR

Fajardo, Puerto Rico, Dec 13, 2017 (AFP) - Until Hurricane Maria hit Puerto Rico, Jose Figueroa did brisk business renting kayaks to tourists itching to see a lagoon that lights up by night thanks to millions of microorganisms. Today, things are so dire he's considering selling water to motorists stopped at red lights. "Now we are trying to survive," the 46-year-old tour guide said.

It used to be that visitors had to reserve a month in advance to get one of his kayaks and paddle around in the dark on the enchanting, bioluminescent body of water called Laguna Grande. But tourists are scarce these days as the Caribbean island tries to recover from the ravages of the storm back in September. "We do not know if we will have any work tonight," Figueroa said. "Last week, we worked only one day." He and another employee of a company called Glass Bottom PR are cleaning kayaks on the seaside promenade of Fajardo, a tourist town in eastern Puerto Rico whose main attraction is the so-called Bio Bay.

The year started off well for Puerto Rico, with the global success of the song "Despacito" by local musicians Luis Fonsi and Daddy Yankee. The catchy tune helped promote the US commonwealth island of 3.4 million people, which is saddled with huge debts and declared bankruptcy in May. But the hurricane turned what should be an island bustling with tourists into one with deserted beaches, shuttered restaurants and hotels full of mainland US officials working on the rebuilding of the island. "What few tourists we have are the federal officials themselves," said Figueroa.

- Locals only -
The grim outlook spreads up and down the seaside promenade of Fajardo, where many restaurants are closed because there is no electricity. On this particular day around noon, the only restaurant open is one called Racar Seafood. It has its own emergency generator. "We get by on local tourists," said its 61-year-old owner, Justino Cruz. "Our clients are local -- those who have no electricity, no generator, cold food or no food."

Puerto Rico's once-devastated power grid is now back up to 70 percent capacity, but this is mainly concentrated in the capital San Juan. So while inland towns that depend on tourism are struggling mightily, things are getting better in San Juan as cruise ships are once again docking. On November 30, the first cruise ship since the storm arrived with thousands of vacationers on board. They were received with great fanfare -- quite literally, with trumpet blaring and cymbals crashing.

- Pitching in to help -
The World Travel & Tourism Council, based in London, says tourism accounted for about eight percent of Puerto Rico's GDP in 2016, or $8.1 billion. Hurricane Maria's damage has been uneven. Although some tour guides now have no work and many eateries are shut down, hotels that have their own generators are doing just fine. Thanks to the thousands of US government officials and reconstruction crew members that came in after the storm, the hotels that are open -- about 80 percent of the total -- are pretty much full.

These people are starting to leave the island this month but hotels may receive tourists around Christmas, at least in San Juan, where power has for the most part been restored. The hurricane "undoubtedly cost billions in lost revenue," said Jose Izquierdo, executive director of the Puerto Rico Tourism Company. But Izquierdo nevertheless says he is "optimistic" and suggests an alternative: put tourists to work as volunteers in the gargantuan reconstruction effort that the island needs. "We want to look for travellers who want to travel with a purpose, who might have the commitment to help rebuild," said Izquierdo.

The program, called "Meaningful Travel" and launched in mid-November, organizes trips on which residents, Puerto Ricans living abroad and tourists are invited to help the island get back on its feet. "The plan aims to create empathy with this tourist destination," said Izquierdo. "We want to be like New Orleans after Katrina, where 10 years after the hurricane, tourism is the driving force of its economy. We want to build that narrative of recovery," he added. "There are different ways in which the world wants to help Puerto Rico. The best way is to visit us."
Date: Thu, 9 Nov 2017 12:39:04 +0100
By Marcos PÉREZ RAMÍREZ

San Juan, Nov 9, 2017 (AFP) - Andrea Olivero, 11, consults her classmate Ada about an exercise during their daily English class at San Juan's Sotero Figueroa Elementary School. The task: list the positive and negative aspects of Hurricane Maria's passing almost two months ago.

The girls only have to look around. There is no electricity and they "roast" in the heat, Andrea says. At the back of the room, computers and televisions collect dust. "We would like to move past the topic of the hurricane a bit. It is already getting repetitive," Andrea told AFP. She is one of more than 300,000 pupils in the public education system, although only half of schools are functioning. Barely 42 per cent of Puerto Ricans have electricity seven weeks after Maria struck, killing at least 51 in the American territory.

The lack of power has prompted disorienting timetable changes on the tropical island, to avoid both the hottest hours of the day and the use of dining facilities. "The children are very anxious. We manage to make progress in lessons and they change the hours again. Everything is messed up and we fall behind," English teacher Joan Rodriguez explained. "We can't use the computers to illustrate classes," she said. "They are reading the novel "Charlotte's Web," and we wanted to do exercises comparing it to the film version. But we cannot use the television.

- Suspicions -
From October 23, some directors reopened their schools in the western region of Mayaguez and San Juan. But last Thursday, the Department of Education ordered their closure, insisting they must be evaluated by engineering and architectural firms, then certified by the US Army Corps of Engineers. One of those schools was Vila Mayo, also in San Juan. The community presumed it would open, as it had been used as a shelter, its electrical infrastructure had been inspected and it had not suffered structural damage.

But Luis Orengo, the education department's director in San Juan, told protesters outside the school it was closed as inspectors' findings had not reached the central government. "This is unacceptable! The school is ready to give classes but they don't want to open it. Our children cannot lose a year," fumed Enid Guzman, who protested with her 11-year-old son, Reanny De la Cruz. There are suspicions the stalled reopening of schools is, in part, related to the prior closure of 240 schools over the past year during Puerto Rico's long-running financial crisis. The fiscal difficulties have seen the island's population drop over the past decade by 14 percent, leading in turn to a fall in school enrolment.

Before the storms, 300 schools were at risk of closure -- and for the president of Puerto Rico's federation of teachers, Mercedes Martinez, the government's aim is clear. "Secretary (Julia) Keleher seems to have an orchestrated plan to close schools," she said, referring to the education secretary. "Why do you have to wait 30 days to get a certification so a school can open?" Keleher has announced she expects most schools to be open by the middle of November.
Date: Tue 24 Oct 2017
Source: KFOR Oklahoma News4 [edited]
Puerto Rico has reported at least 76 cases of suspected and confirmed leptospirosis, including a handful of deaths, in the month after Hurricane Maria, said Dr. Carmen Deseda, the state epidemiologist for Puerto Rico.
Two deaths involved leptospirosis confirmed through laboratory testing, and "several other" deaths are pending test results, Deseda said. The 76 cases, up from 74 last week, also include one patient with confirmed leptospirosis who is currently hospitalized.
The island typically sees between 63 and 95 cases per year, she said. Health officials had expected that there would be a jump after the hurricane. "It's neither an epidemic nor a confirmed outbreak," Public Affairs Secretary Ramon Rosario Cortes said at a news conference Sunday [22 Oct 2017]. "But obviously, we are making all the announcements as though it were a health emergency."
Leptospirosis may be treated with antibiotics, but many people recover on their own. "The majority of leptospirosis cases is a mild, subclinical disease with no complications," Deseda said. "But one out of 10 people who have leptospirosis develop severe illness." In the 1st stage of leptospirosis, symptoms vary widely from fever and headache to red eyes and rashes. Some people may have no symptoms at all. But a small number will develop dire complications: meningitis, kidney and liver damage, bleeding in the lungs and even death.
Doctors are required to report any potential leptospirosis cases to health authorities, Deseda said. Those cases must then be tested to confirm the bacteria, since the symptoms can be difficult to tell apart from other illnesses. After that, health officials may look for patterns or clusters and determine whether there is an outbreak.
The lab tests on the suspected cases have been sent to the US Centers for Disease Control and Prevention, Deseda said. The turnaround time is about 5-6 days.
Doctors on the island have expressed concerns about burgeoning health crises amid hospitals that are overwhelmed, undersupplied and sometimes burning hot. Influenza is another concern on the horizon, Deseda said. Drinking water is also hard to come by on many parts of the island.
Dr. Raul Hernandez, an internist in San Juan, told CNN that people were drinking water from whatever sources they could find, such as rivers and creeks. If that water contains urine from a [leptospirosis-infected rat], those people will be at risk, he said.
Deseda said people should be discouraged from walking barefoot, drinking or swimming in potentially leptospirosis-contaminated waters.
"These diseases are everywhere, and there's a way to prevent them," she said.
=====================
[Leptospirosis is a zoonotic, spirochetal infection that occurs worldwide and is transmitted to humans by exposure to soil or fresh water contaminated with the urine of wild and domestic animals (including dogs, cattle, swine, and especially rodents) that are chronically infected with pathogenic _Leptospira_. _Leptospira_ may survive in contaminated fresh water or moist soil for weeks to months. Outbreaks of leptospirosis frequently follow heavy rainfall, flooding with fresh water, and increasing rodent numbers.
With continued absence of potable water, inadequate sanitation, and flooding in the streets for a large proportion of the population in Puerto Rico, food- and water-borne diseases, like leptospirosis, will be a major problem. - ProMED Mod.ML]
[A HealthMap/ProMED-mail map can be accessed at:
More ...
Ghana
Ghana US Consular Information Sheet
23rd September 2008
DESCRIPTION:
Ghana is a developing country on the West Coast of Africa. The capital is Accra. Facilities for tourism are available in the population centers of the greater Accra regio
, Kumasi in the Ashanti region, and in the Cape Coast area of the Central region, but they are limited in the more remote areas of the country. Read the Department of State Background Notes on Ghana for additional information.
ENTRY/EXIT REQUIREMENTS:
A passport and visa are required, as is evidence of a yellow fever vaccination. Travelers should obtain the latest information and details from the Embassy of Ghana, 3512 International Drive NW, Washington, DC
20008; telephone (202) 686-4520. Consular services are also available at the Ghana Permanent Mission to the UN at 19 East 47th Street, New York, NY
10017, telephone (212) 832-1300, and the Honorary Consulate of Ghana, 3434 Locke Lane, Houston, TX, telephone (713) 960-8806. Overseas, inquiries should be made at the nearest Ghanaian embassy or consulate. Visit the Embassy of Ghana web site at www.ghanaembassy.org for the most current visa information.
Information about dual nationality or the prevention of international child abduction can be found on our web site.
For further information about customs regulations, please read our Customs Information sheet.
SAFETY AND SECURITY:
Due to the potential for violence, U.S. citizens should avoid political rallies and street demonstrations and maintain security awareness at all times. There will be frequent political rallies across Ghana in the run-up to the presidential and parliamentary elections on December 7, 2008.

For the latest security information, Americans traveling abroad should regularly monitor the Department of State, Bureau of Consular Affairs' web site at http://travel.state.gov, where the current Travel Warnings and Travel Alerts, as well as the Worldwide Caution, can be found.
Up-to-date information on safety and security can also be obtained by calling 1-888-407-4747 toll-free in the U.S. and Canada, or for other callers, a regular toll line at 1-202-501-4444.
These numbers are available from 8:00 a.m. to 8:00 p.m. Eastern Time, Monday through Friday (except U.S. federal holidays).

The Department of State urges American citizens to take responsibility for their own personal security while traveling overseas.
For general information about appropriate measures travelers can take to protect themselves in an overseas environment, see the Department of State's pamphlet A Safe Trip Abroad.
CRIME:
Pick-pocketing, purse snatching, and various types of scams are the most common forms of crime confronting visitors. U.S. travelers have reported these types of theft at crowded markets, beaches, parks, and tourist attractions. Incidences of violent crime, such as armed robbery, are on the rise, including reports of armed robberies in expatriate residential areas. Victims who resist attackers run a high risk of serious physical injury. Take security measures, such as traveling in groups and avoiding travel at night. Avoid travel in communal taxis. Travelers who limit their display of jewelry and handle their cash discreetly reduce their vulnerability to crime. Travelers are advised to carry limited amounts of cash and only photocopies of key documents.

Use of credit cards in Ghana should be avoided if possible, as a growing number of travelers have been victims of credit card fraud.

In recent years, U.S. citizens have reported substantial financial losses from questionable transactions involving gold and other precious metals. The Government of Ghana maintains strict regulations on these natural resources. All agents must be licensed and all transactions must be certified. (See Special Circumstances below).

Perpetrators of business fraud often target foreigners, including Americans. Such fraud schemes are now prevalent throughout West Africa, including Ghana.
Please refer to the Country Commercial Guide for Ghana at http://www.buyusa.gov/ghana/en/doing_business_in_ghana.html, for further information.

American citizens frequently consult the Embassy regarding questionable business offers sent by people in Ghana. These are scams and typically begin with an unsolicited communication (usually by e-mail) from an unknown individual who describes a situation that promises quick financial gain, often by assisting in the transfer of a large sum of money or valuables out of the country.
A series of "advance fees" must be paid in order to conclude the transaction, such as fees to open a bank account or to pay certain taxes.
In fact, the final payoff does not exist; the purpose of the scams is simply to collect money from the victim.
The Embassy has also received reports of fraudulent charities soliciting contributions through the Internet or direct mail. If you receive such business offers or charity requests, carefully check them out before you commit any funds, provide any goods or services, or undertake any travel. Check with the U.S. Embassy in Ghana at telephone (233-21) 741-100 for an assessment of the offer's credibility.

Another type of fraud is committed by persons claiming to live in Ghana or who claim to be traveling to Ghana on business, and who profess friendship or romantic interest over the Internet. Once a relationship has been established, the correspondent typically asks the American to send money for living expenses, travel expenses, or visa costs. Sometimes a "hospital" or "doctor" telephones to say that the friend has suffered an "accident" and needs immediate financial assistance to cover medical bills. There are other variations of this scam, but the common goal is to fraudulently obtain as much money as possible from the victim.
Americans have reported losing thousands of dollars through such scams. The anonymity of the Internet means that the victim cannot be sure of the real name, age, marital status, nationality, or even gender of the correspondent. In most cases reported to the Embassy, the correspondent turned out to be a fictitious persona created to lure Americans into sending money.

Visitors to Ghana should also be wary of overly-friendly locals offering tours, discounted lodging or other services that seem too good to be true.
Tourists are often targeted by touts and scam artists.
Some Americans have been the victims of false criminal accusations and have found themselves separated from time, money and trust as they seek to resolve these difficult situations.

For additional information, please see the Department of State brochure International Financial Scams.

INFORMATION FOR VICTIMS OF CRIME:
The loss or theft abroad of a U.S. passport should be reported immediately to the local police and the nearest U.S. Embassy or Consulate.
If you are the victim of a crime while overseas, in addition to reporting to local police, please contact the nearest U.S. Embassy or Consulate for assistance.
The Embassy/Consulate staff can, for example, assist you to find appropriate medical care, contact family members or friends and explain how funds could be transferred.
Although the investigation and prosecution of the crime is solely the responsibility of local authorities, consular officers can help you to understand the local criminal justice process and to find an attorney if needed.
Ghana maintains a specialized Domestic Violence Victim Support Unit (DOVVSU) within the Ghana Police Service to assist victims of domestic violence, especially women and children. In addition to its law enforcement responsibilities, the Unit can refer victims to medical providers and counselors, as well as to community support services. Further information is available by following the DOVVSU link at www.ghanapolice.org
The local equivalent to the "911" emergency line in Ghana is: 191
See our information on Victims of Crime.

MEDICAL FACILITIES AND HEALTH INFORMATION:
Medical facilities in Ghana are limited, particularly outside Accra, the capital. Travelers should carry adequate supplies of any needed prescription medicines, along with copies of their prescriptions, the generic name of the drugs, and a supply of preferred over-the-counter medications. For information on avian influenza (bird flu), please refer to the Department of State's Avian Influenza Fact Sheet.
Documentation of Yellow fever vaccination is required upon arrival from all countries.
There are no HIV/AIDS entry restrictions for visitors to or foreign residents of Ghana.

Motor vehicle accidents, drownings and water-related accidents due to Ghana's rough surf, muggings and other violent attacks, and the development of sexually transmitted diseases—including HIV—are
health and safety concerns that have been reported by U.S. citizens and can be at least partially mitigated by using common-sense safety precautions.

Information on vaccinations and other health precautions, such as safe food and water precautions and insect bite protection, may be obtained from the Centers for Disease Control and Prevention's hotline for international travelers at 1-877-FYI-TRIP (1-877-394-8747) or via the CDC's web site at http://wwwn.cdc.gov/travel/default.aspx.
For information about outbreaks of infectious diseases abroad consult the World Health Organization's (WHO) web site at http://www.who.int/en.
Further health information for travelers is available at http://www.who.int/ith/en
MEDICAL INSURANCE:
The Department of State strongly urges Americans to consult with their medical insurance company prior to traveling abroad to confirm whether their policy applies overseas and whether it will cover emergency expenses such as a medical evacuation.
Please see our information on medical insurance overseas.

TRAFFIC SAFETY AND ROAD CONDITIONS:
While in a foreign country, U.S. citizens may encounter road conditions that differ significantly from those in the United States.
The information below concerning Ghana is provided for general reference only, and may not be totally accurate in a particular location or circumstance.
Primary roads are generally paved and well maintained. However, some side roads within major cities and roads outside of major cities are in poor condition. The road from Accra to the central region tourist area of Cape Coast continues to be the site of many accidents. Travel in darkness, particularly outside the major cities, is extremely hazardous, due to poor street lighting and the unpredictable behavior of pedestrians, bicyclists and farm animals, particularly goats and sheep. Aggressive drivers, poorly maintained vehicles and overloaded vehicles pose serious threats to road safety.

The safety standards of the small private buses that transit roads and highways are uncertain. Travelers are encouraged to consider this when making travel arrangements.

Travelers are routinely stopped at police checkpoints throughout Ghana, and vehicles and passengers may be searched. Drivers must possess an international driver's license (available from AAA and the American Automobile Touring Alliance). Foreign nationals should carry documentation of their status, such as a passport and visa.

Please refer to our Road Safety page for more information. Visit the website of Ghana's national tourist office at http://www.touringghana.com/default.asp and the national authority responsible for road safety at http://www.mrt.gov.gh/
AVIATION SAFETY OVERSIGHT:
The U.S. Federal Aviation Administration (FAA) has assessed the Government of Ghana's Civil Aviation Authority as not being in compliance with International Civil Aviation Organization (ICAO) aviation safety standards for the oversight of Ghana's air carrier operations.
For more information, travelers may visit the FAA's web site at http://www.faa.gov/safety/programs_initiatives/oversight/iasa.

Service provided by a number of regional air carriers is reported to be unreliable. The airlines may alter scheduled stops, cancel or postpone flights on short notice, and regularly overbook flights. Travelers may experience unexpected delays even after checking in. Passengers should get the required seat reconfirmation stamped on the ticket, have enough emergency funds for food and lodging in case of unexpected delays, and arrive at the airport at least two hours before the scheduled departure time.

SPECIAL CIRCUMSTANCES:
Effective July 1, 2007, the Government of Ghana redenominated the local currency, the cedi, introducing new banknotes (Ghana Cedi) and coins (Ghana Pesewa). 10,000 cedis = 1 Ghana Cedi = 100 Ghana Pesewas. The old cedi was taken out of circulation on December 31, 2007, and as of January 1, 2008, can be converted only at commercial banks or the Bank of Ghana. Travelers should be alert to persons who may try to defraud them with the old and new bills. The Government of Ghana established a web site in 2007, www.ghanacedi.gov.gh, to inform the public about the redenomination exercise. The web site includes a useful currency converter.

Visitors arriving or departing Ghana with more than $5,000 in cash are required to declare the amount at the border. Currency exchange is available at most banks and at licensed foreign exchange bureaus, but currency transactions with private citizens are illegal. The Government of Ghana also prohibits departing travelers from carrying more than 5,000,000 cedis (500 Ghana Cedis) out of the country. Ghanaian currency must either be spent or exchanged before departure, or it will be confiscated.

Strict customs regulations govern temporary importation into or export from Ghana of items such as gold, diamonds and precious natural resources. Only agents licensed by the Precious Metals and Mining Commission, telephone (233-21) 664-635 or 664-579, may handle import-export transactions of these natural resources. Any transaction without the commission's endorsement is illegal and/or fraudulent. All transactions must be completed through the commission at the price set daily by the London exchange. Any transaction that discounts this price, or includes a previously negotiated price, is either illegal or fraudulent. Export of gold dust is rare as it encourages dangerous and environmentally destructive practices, and transactions involving the export of gold dust are probably fraudulent. Attempts to evade regulations are punishable by imprisonment. It is advisable to contact the Embassy of Ghana in Washington, DC, or one of the Ghanaian consulates in the United States, for specific information regarding customs requirements.

In rare instances, visitors arriving in Ghana with sophisticated electronic equipment (video cameras and laptop computers) may have to deposit 17.5 per cent of the item's value with the Customs and Excise office at the airport. To get the deposit refunded, visitors must apply to the Customs and Excise Office in central Accra 48 hours before departure.

Taking pictures near sensitive installations, including military sites and some government buildings, is prohibited. These sites are not always clearly marked and application of these restrictions is subject to interpretation. Permission may be obtained from Ghanaian security personnel. Permission should also be obtained before photographing anyone in uniform (e.g., police officers and military officers). In some cases, film and cameras have been confiscated. For security reasons, taking photographs of the U.S. Embassy is also prohibited.

It is strictly prohibited to wear any military apparel such as camouflage jackets or trousers, or any clothing or items that may appear military in nature.

Please see our Customs Information.

CRIMINAL PENALTIES:
While in a foreign country, a U.S. citizen is subject to that country's laws and regulations, which sometimes differ significantly from those in the United States and may not afford the protections available to the individual under U.S. law.
Penalties for breaking the law can be more severe than in the United States for similar offenses.
Persons violating Ghana laws, even unknowingly, may be expelled, arrested or imprisoned.
Penalties for possession, use, or trafficking in illegal drugs in Ghana are severe, and convicted offenders can expect long jail sentences and heavy fines.
Engaging in sexual conduct with children or using or disseminating child pornography in a foreign country is a crime, prosecutable in the United States.
Please see our information on Criminal Penalties.

CHILDREN'S ISSUES:
For information see our Office of Children's Issues web pages on intercountry adoption and international parental child abduction.
REGISTRATION / EMBASSY LOCATION:
Americans living or traveling in Ghana are encouraged to register with the nearest U.S. Embassy or Consulate through the State Department's travel registration web site so that they can obtain updated information on travel and security within Ghana. Americans without Internet access may register directly with the nearest U.S. Embassy or Consulate. By registering, American citizens make it easier for the Embassy or Consulate to contact them in case of emergency. The U.S. Embassy is located at No. 24 Fourth Circular Road, Cantonments, Accra; telephone (233-21)741-000. The public entrance to the Consular Section is No. 19 Fifth Link Road, Cantonments, Accra; telephone (233-21) 741-100; fax (233-21) 741-362 or 741-426; after-hours (233-21) 741-775.
*

*

*
This replaces the Country Specific Information for Ghana dated February 21, 2008, to update sections on safety and security, crime, information for victims of crime, and medical facilities and health information.
Travel News Headlines WORLD NEWS
Date: Fri, 18 Oct 2019 15:43:29 +0200 (METDST)

Accra, Oct 18, 2019 (AFP) - Floods caused by eight days of torrential downpours in north-eastern Ghana have left 28 people dead and displaced hundreds, officials said Friday. "At the moment the death toll is 28. About 640 people in some six communities have been displaced and we are providing shelters for them," George Ayisi, spokesman for the National Disaster Management Organisation, told AFP. "We've counted about 286 collapsed houses during this disaster and that is making life difficult for the people."

Relief items were being transported 800 kilometres (500 miles) by road from the capital Accra to the affected region on the border with Burkina Faso as meteorologists warned the rains could last into November. "We have to just prepare for anything," Ayisi said. So far this year 46 people have been killed in floods in the West African nation, the disaster relief agency said. Flooding in northern and other parts of Ghana happens each year during the rainy season. Last year, 34 people died in northern Ghana during flooding caused by heavy rains and waters spilling from a dam in Burkina Faso.
Date: August 30th 2019
Received from HPSC (Ireland)

HPSC website: https://www.hpsc.ie/a-z/vaccinepreventable/polio/

HPSC has received an alert through IHR regarding a recent case of cVDPV2 in a 2 year old female in Ghana who presented with AFP. Hence the cVDPV2 outbreak originating in Jigawa state, Nigeria, continues to spread in West Africa. Given cross-border population movements with Nigeria and across West Africa, subnational immunity and surveillance gaps, Ghana is considered at high-risk for further transmission of the isolated cVDPV2. In Ghana, the last wild poliovirus was reported in 2008 and this is the first ever cVDPV2 outbreak reported in the country. [Authorities in] G
WHO's

International Travel and Health

recommends that all travellers to polio-affected areas be fully vaccinated against polio. Residents (and visitors for more than 4 weeks) from infected areas should receive an additional dose of OPV or inactivated polio vaccine (IPV) within 4 weeks to 12 months of travel.

cVDPV2 outbreak originating in Jigawa state, Nigeria, continues to spread in West Africa. In Ghana, cVDPV2 was isolated from an acute flaccid paralysis (AFP) case in Ando-Nyamanu, Chereponi district, Northern Region, bordering Togo. The case is a two-year and eight-month old girl who had onset of paralysis on 27 July 2019. Stool samples were taken on 27 and 28 July 2019 and were sent to the National Polio Laboratory at Noguchi Memorial Institute for Medical Research for laboratory investigations. The sample tested positive for cVDPV2 as per result received on 17 August 2019. The sequencing information of the AFP case revealed 25 nucleotide differences compared to the reference Sabin 2 and 6 nucleotides with the closest matching sequence of the AFP case from Kwara State of Nigeria in 2018. Earlier, a related cVDPV2 had been isolated from an environmental sample, collected on 11 June 2019, from Northern Region in Ghana. Both isolated viruses are linked to an outbreak originating in Jigawa, Nigeria, in 2018. This same strain has already spread within Nigeria, and internationally to the Republic of Niger, Benin and Cameroon.

On 25 August 2019, the Polio Laboratory reported the isolation of polio virus type 2 in an environmental surveillance (ES) site at Agbogbloshie in Accra, Greater Accra Region, from routine surveillance. This was confirmed as cVDPV2 on 26 August.

Public health response
The Ministry of Health has declared detection of this virus to be a national public health emergency, in line with temporary recommendations issued by the International Health Regulations Emergency Committee regarding the international spread of poliovirus. The Ministry of Health and its Partners are working tirelessly to contain the situation and to prevent the spread of the disease.

An emergency meeting with key stakeholders and partners of the Global Polio Eradication Initiative (GPEI) was held on the 19 August 2019, to discuss response measures in response to this, the Ministry of Health / Ghana Health Service has taken these immediate actions:

1. A national team made up of the Ghana Health Service and the WHO has been deployed to support the regional and district teams carry out detailed investigations and response measures
2. A full epidemiological and field investigation is ongoing, active surveillance is being strengthened, subnational population immunity levels are being analysed and outbreak response actions are being planned
3. Areas at risk are mapped conduction of reactive vaccination campaign in the affected and adjoining high risk districts and planned following approval from the Polio Advisory Group for monovalent Oral Polio Vaccine Type 2 (mOPV2)

WHO risk assessment
Given cross-border population movements with Nigeria and across West Africa, subnational immunity and surveillance gaps, Ghana is considered at high-risk for further transmission of the isolated cVDPV2. As the current detected case is in a district sharing international land border with Togo where there is a very low population immunity against type 2 poliovirus (IPV coverage of 20% in 2018), there is an increased risk of further international spread of this outbreak. As this outbreak, originating in Jigawa Nigeria has already spread to Niger, Cameroon and Benin the risk of further international spread across West Africa associated with this virus, remains high.


WHO advice
It is important that all countries, in particular those with frequent travel and contacts with polio-affected countries and areas, strengthen surveillance for AFP cases in order to rapidly detect any new virus importation and to facilitate a rapid response. Countries, territories and areas should also maintain uniformly high routine immunization coverage at the district level to minimize the consequences of any new virus introduction.

As per the advice of an

Emergency Committee convened under the International Health Regulations (2005)

, efforts to limit the international spread of poliovirus remains a Public Health Emergency of International Concern (PHEIC). Countries affected by poliovirus transmission is subject to Temporary Recommendations. To comply with the Temporary Recommendations issued under the PHEIC, any country infected by poliovirus should declare the outbreak as a national public health emergency and consider vaccination of all international travellers.

Further Information:

<< < P <<>Polio is a highly infectious disease and can cause permanent paralysis or death. The risk of paralytic polio due to exposure to cVDPV2 remains high due to the low population immunity against polio type-2 virus, after the global switch from trivalent oral poliovirus vaccine (tOPV) to bivalent OPV (bOPV). The national immunization coverage for Inactivated Poliovirus Vaccine (IPV) in Ghana was 55% for 2018 (WHO/UNICEF estimation). Poliovirus is a pathogen slated for global eradication. In July 2019, cVDPV2 has been confirmed in Ghana in an environmental sample and the last wild poliovirus was reported in 2008. Any detected Poliovirus subtype either in humans or the environment after the global synchronized withdrawal of tOPV in April 2016 is unusual and unexpected and remains to be of a huge cause of concern. Poliovirus spreads easily and across large distances. There is evidence of genetic linkage of polio virus isolated from Ghana with polio viruses originating in, Nigeria which has already spread to Niger, Cameroon and Benin. The Chereponi district from where the case is reported also shares an international border with Togo that has low population immunity to type 2 Polio (IPV coverage was 20% for 2018). The risk of further spread to Togo cannot be ruled out.

WHO does not recommend any restriction on travel and/or trade to Ghana based on the information available for the current polio outbreak.

https://www.hpsc.ie/a-z/vaccinepreventable/polio/< DIV>

Date: Tue, 30 Apr 2019 16:30:41 +0200
By Stacey KNOTT

Cape Coast, Ghana, April 30, 2019 (AFP) - Ghana on Tuesday rolled out the world's only proven malaria vaccine for infants as part of a landmark campaign against the deadly mosquito-borne disease, one week after Malawi became the first country to do so. Malaria kills hundreds of thousands of people each year, mainly in Africa, and it is hoped a vaccine will bring down the toll. Children are especially at risk, and babies were Ghana's first vaccine recipients Tuesday in the town of Cape Coast, 150 kilometres (90 miles) west of the capital Accra. "I hope this will help us to be able to eliminate malaria, so Ghana can be a malaria-free country," said Justice Arthur, the doctor running the clinic.

The vaccines will be given to children between the ages of six months and two years, in a project run by Ghana's health ministry and the World Health Organization (WHO). "I am really hopeful that the vaccine is going to help me and my family," said Abigail Aguanyi, a woman waiting to get her child, Blessing, vaccinated. Many of her family members had previously been stricken. The vaccine, known by its lab initials RTS,S, has passed lengthy scientific trials which found it to be safe and effective at preventing about four in ten cases of malaria in infants -- the best ever recorded. To achieve this level of partial protection, four successive doses must be administered on a strict timetable -- a challenge for rural Africa.

- 'Exciting' -
The rollout in Ghana, Malawi, and soon also Kenya, will seek to evaluate the vaccine's effectiveness as a complementary tool, augmenting -- but not replacing -- measures such as insecticide-treated bed nets and the use of sprays. It will also test the feasibility of administering the four required doses in children in areas of the world with limited access to healthcare. Data from the programme will inform a WHO policy on the broader use of RTS,S. Malaria is spread to people by mosquitoes, which transfer the parasite while sucking blood from humans. RTS,S is effective against the Plasmodium falciparum parasite most prevalent in Africa. In Ghana alone, there were 5.5 million confirmed cases of malaria last year, and many more suspected.

Worldwide, the WHO says malaria killed 435,000 people worldwide in 2017. The number of cases climbed to 219 million in 2017, two million more than in 2016. Over 90 percent of cases occurred in Africa. "This is an exciting and long-awaited step forward to fight malaria and its devastating effects on the most vulnerable," said WHO boss in Ghana, Owen Kaluwa.
Date: Sat 3 Nov 2018
Source: Ghana Web [edited]
<
https://www.ghanaweb.com/GhanaHomePage/health/Doctors-announce-Apollo-outbreak-in-Tamale-697640
>
A new surge of the contagious viral eye disease known [locally] as "apollo" or haemorrhagic conjunctivitis has been confirmed by doctors at the Tamale Central Hospital in the northern regional capital. Apollo is an infection caused by the Coxsackie virus and presents with painful swollen red eyes, purulent discharges and headache, and affects the lining of the eyelids and eyeball. It usually affects both eyes but may affect one eye and later spread to the other. The disease affects people of all ages, particularly those in crowded living conditions (i.e., homes, schools, daycare centres, and work places) and those who engage in poor handwashing practices.
Apollo is spread by contact with the hands, towels, face cloths, goggles and other surfaces exposed to secretions that contain the virus. The symptoms of apollo include sore eyes, feeling of grittiness or burning, redness, watery discharge, swelling of eyelids and light sensitivity. The disease has damaged eyes of many people since its last outbreak 7 years ago in the country. A report of the outbreak has been issued by the senior optometrist of the hospital, Dr. Daniel Opoku, to the National Health Directorate in the region. The report said the hospital had received an increasing number of cases of the disease since last month [October 2018], without specifying a figure.
The statement also confirms some of the hospital staff have been affected in the outbreak and have been asked to visit the eye clinic for treatment. The hospital staff have been cautioned to be careful in their contact with patients and their folders. The staff have also been advised to practice proper hand hygiene to avoid being infected. The Ophthalmological Society of Ghana (OSG) in the region has not commented on the report, and there have not been any comments from the Red Cross Society. The Regional Health Service has confirmed the report but said the situation is being contained.
===========================
[Acute haemorrhagic conjunctivitis (AHC) was 1st described in Ghana in 1969 [1]. Its appearance coincided with the 1st Apollo moon landing, prompting the Ghanaians to give it the name Apollo 11 disease [2]. The etiological agent in this outbreak was identified as enterovirus 70 (EV70) [2, 3]. In the following year [1970], an outbreak of apollo was described in Singapore [4]; however, in this case, the cause was determined to be a Coxsackie virus A24 variant (CVA24v) [5].
Since then, numerous reports of AHC have emerged from across the world, associated with either EV70 or CVA24v. These 2 viruses are now recognized as the primary agents of AHC [6]. ... AHC usually resolves without sequelae, although secondary corneal infection has been reported after treatment with topical steroids [8].
References
1. Chatterjee S, Quarcoopome CO, Apenteng A. Unusual type of epidemic conjunctivitis in Ghana. Br J Ophthal 1970;54:628-630.
2. Kono R. Apollo 11 disease or acute hemorrhagic conjunctivitis: a pandemic of a new enterovirus infection of the eyes. Am J Epidemiol 1975;101:383-390.
3. Mirkovic RR, Kono R, Yin-Murphy M, et al. Enterovirus type 70: the etiologic agent of pandemic acute haemorrhagic conjunctivitis. Bull World Health Org 1973;49:341-346.
4. Mirkovic RR, Schmidt NJ, Yin-Murphy M, Melnick JL. Enterovirus etiology of the 1970 Singapore epidemic of acute conjunctivitis. Intervirology A 1974;4:119-127.
5. Line KH, Yin-Murphy M. An epidemic of conjunctivitis in Singapore in 1970. Singapore Med J 1971;12:247-249.
6. Wright PW, Strausss GH, Langford MP. Acute hemorrhagic conjunctivitis. Am Fam Phys 1992;45:173-178. …
8. Vajpayee RB, Sharma N, Chand M, et al. Corneal superinfection in acute hemorrhagic conjunctivitis. Cornea 1998;6:614-617. Excerpted from Burr SE, Sillah, Joof H, et al. An outbreak of acute haemorrhagic conjunctivitis associated with coxsackievirus A24 variant in The Gambia, West Africa. BMC Res Notes 2017;10:692. - ProMED Mod.LK]
[HealthMap/ProMED-mail map:
Ghana: <
http://healthmap.org/promed/p/53
>]
Date: Thu, 20 Sep 2018 22:11:23 +0200

Accra, Sept 20, 2018 (AFP) - At least 34 people have died in northern Ghana during flooding caused by heavy rains and waters spilling from a dam in neighbouring Burkina Faso, relief agency officials said Thursday. Bagre Dam is located on the White Volta river that begins in Burkina Faso and which converges with the Black Volta downstream and feeds into Lake Volta in southern Ghana. The authorities open the dam's spillways during annual rains, but the excess volumes of water regularly flood communities along the rivers.

People living along the White Volta have been urged to stay away from its banks.Others have been told to move to higher ground. Seji Saji, deputy head of Ghana's National Disaster Management Organisation, said the situation was under control and teams were working flat out to reach those affected. "In all we have on record 34 deaths and two people missing. The affected people are over 52,000 and we are still assessing the situation," he added. "All these happened during the time that the river overflowed its banks but the rate of spillage has reduced considerably and fortunately since last week and this week there has not been any heavy rainfall."

Ghana's President Nana Akufo-Addo and his government have been criticised for not visiting victims of the floods. Aid agency Oxfam's inequality programmes and campaign manager in Ghana, Zakaria Sulemana, said the situation required "high-powered political attention". "People want to hear the president, in fact we should have seen the president visit the area to console them or better still initiate an action to ensure that this does not happen again," he added. Saji said Vice-President Mahamudu Bawumia will be visiting flood victims this weekend. In 1999, flooding in the Upper West, Upper East, Northern and Brong Ahafo and Volta regions of northern Ghana affected more than 300,000 people, according to NADMO.
More ...
Pitcairn Islands
No Profile is available at present
Travel News Headlines WORLD NEWS
Date: Fri, 13 Apr 2007 22:07:35 +0200 (METDST) WASHINGTON, April 13, 2007 (AFP) - A strong earthquake shook the bed of the southeast Pacific ocean west of Chile on Friday, the United States Geological survey reported. The quake, measuring 6.1 on the open-ended Moment Magnitude scale, struck the southern part of the East Pacific Rise, an expanse of sea floor lying between South America and the islands of the South Pacific, at 1824 GMT. The epicenter was 6.2 miles (10 kilometers) underwater at a point more than 1,960 miles (3,200 km) west of the Chilean coastal town of Osorno and 1,440 miles (2,320 km) east-southeast of the tiny British territory of Pitcairn Island. The Moment Magnitude scale measures the area of the fault that ruptured and the total energy released.
Date: Tue, 11 Jan 2005 05:32:57 +0100 (MET) AUCKLAND, Jan 11 (AFP) - The British government is seeking social workers for the remote Pitcairn islands, a community riven by sex abuse where six men including the mayor were last year convicted of multiple under-age sex crimes. Safe Overseas Services has placed advertisements in New Zealand newspapers to find social workers for Pitcairn, Britain's last territory in the Pacific and one of the world's most isolated communities. The three-month posting, paid for by the British government, will see successful applicants work in a community of less than 50 people, the New Zealand Herald reported Tuesday. While the advert says applicants should have an understanding of the dynamics of sexual abuse for victims and offenders, it does not specifically refer to the traumas the Pitcairn community faced last year during the trials. In addition to the six found guilty of rapes and indecent assaults on the tiny island's young female community over nearly 40 years, six more Pitcairn men now living offshore also face sex abuse charges. Liz Beddoe, the head of applied social sciences at the University of Auckland Faculty of Education, said the positions offered the opportunity of a lifetime. "If you're in a position to do it, it would be worth it," she was quoted as saying. But she said the job would not be easy and would require compatible people who were able to cope with the isolation and perhaps people with complementary skills. "The reality is, in a community like that everybody will have been affected. It's a bit like the rebuilding effort after the tsunami in some of those remote communities ... While it is nowhere near as extreme as that, socially and emotionally it will have had that kind of impact on the community." The adverts make no mention of the arduous high seas voyage to reach Pitcairn, located halfway between New Zealand and South America, but hint at the isolation and living conditions there. "As this position involves living and working with one other colleague in a remote situation, applications from suitably qualified applicants with experience of working together are especially welcome." Enthusiasm, self-motivation and good health are also requirements, the advert in the New Zealand Herald says. Although Pitcairn is a British territory, lawyers for the convicted men expect to argue before the Privy Council in London that England does not have jurisdiction over the island which was settled in 1790 by Fletcher Christian and his mutineers on board HMS Bounty. The mutineers burnt the ship, and the lawyers have argued that meant they severed their ties with Britain. Another legal challenge is due to be heard in New Zealand next month with lawyers to argue that even if Britain does have jurisdiction over the island, it never declared a law against under-age sex there.
More ...
Uruguay
Uruguay - US Consular Information Sheet
May 01, 2008
COUNTRY DESCRIPTION:
Uruguay is a constitutional democracy with a large, educated middle class and a robust developing economy.
The capital city is Montevideo .
Tourist facilit
es are generally good with many 5-star accommodations at resort destinations such as Punta del Este and Colonia de Sacramento.
The quality of tourist facilities varies according to price and location.
Travelers are encouraged to seek travel agency assistance in making plans to visit Uruguay .
Read the Department of State Background Notes on Uruguay for additional information.

ENTRY/EXIT REQUIREMENTS:
All United States citizens entering Uruguay for business or pleasure must have a valid passport.
U.S. citizens traveling on a regular passport do not need a visa for a visit of less than three months.
U.S. citizens traveling on diplomatic or official passports require a visa.
Air travelers are required to pay an airport tax upon departure.
This fee may be paid in U.S. dollars or in Uruguayan pesos.
For further information on entry requirements, contact the Embassy of Uruguay at 1913 "Eye" Street NW, Washington, DC 20006, tel. (202) 331-4219; e-mail: conuruwashi@uruwashi.org.
Travelers may also contact the Consulate of Uruguay in New York, Miami, Chicago, Los Angeles, and Puerto Rico.
Visit the Embassy of Uruguay web site at http://www.uruwashi.org/ for the most current visa information.

Information about dual nationality or the prevention of international child abduction can be found on our web site.
For further information about customs regulations, please read our Customs Information sheet.

SAFETY AND SECURITY:
Regular protests, some with an anti-American flavor, take place outside Congress, City Hall and the "University of the Republic."
U.S. citizens visiting or residing in Uruguay are advised to take common-sense precautions and avoid any large gatherings or any other event where crowds have congregated to demonstrate or protest.
If travelers encounter a protest they should walk the other way or enter a commercial establishment until the protest passes.
Taking pictures of protesters is not a good idea.

Although there have been no past instances of violence directed at U.S. citizens from cross-border extremist groups, U.S. citizens traveling or residing in the more remote areas of Uruguay near the border with Argentina and Brazil are urged to exercise caution.

For the latest security information, Americans traveling abroad should regularly monitor the Department of State, Bureau of Consular Affairs' web site at http://travel.state.gov, where the current Travel Warnings and Travel Alerts, as well as the Worldwide Caution, can be found.

Up to date information on safety and security can also be obtained by calling 1-888-407-4747 toll free in the U.S. and Canada, or for callers outside the U.S. and Canada , a regular toll line at 1-202-501-4444. These numbers are available from 8:00 a.m. to 8:00 p.m. Eastern Time, Monday through Friday (except U.S. federal holidays.)

The Department of State urges American citizens to take responsibility for their own personal security while traveling overseas.
For general information about appropriate measures travelers can take to protect themselves in an overseas environment, see the Department of State's pamphlet A Safe Trip Abroad.

CRIME:
Petty street crime is prevalent in Montevideo .
The criminals tend to be non-violent.
However, criminals often resort to violence if the victims resist.
Travelers should exercise reasonable caution to minimize their exposure to crime.
Criminals prey on the unaware, particularly those carrying cameras, pocketbooks, laptops, or backpacks.
Travelers are advised to lock most valuables in secure hotel safes and to download their wallets of excess credit cards and cash.
If dining at an outdoor restaurant take extra care with pocketbooks or bags.
There are no "off limits" areas of the city and parts of "Ciudad Vieja" are popular tourist attractions.
However the only sections of Ciudad Vieja with continual police patrols are Plaza Independencia, the pedestrian street Sarandi, and the Mercado del Puerto.
Mugging is common in other parts of Ciudad Vieja - particularly for travelers walking alone, or couples walking at night.
A smart alternative is to call for a taxi for evening travel between restaurants, bars, and hotels.

Victims are usually foreign tourists, individuals openly carrying valuable items, and motorists in unlocked vehicles stopped at busy intersections, particularly on Montevideo 's riverfront road known as the Rambla. Drivers should keep all car doors locked, the driver's window open only one inch, and purses, bags, briefcases and other valuables out of sight on the floor or in the trunk. Parked cars, particularly in the Carrasco neighborhood, are also increasingly targeted for break-ins. During the summer months (December-March), beach resort areas such as Punta del Este attract tourists, and petty street crimes and residential burglaries--similar to those that occur in Montevideo --rise significantly. Visitors are advised to exercise common sense in the conduct of their activities around Montevideo and in Uruguayan resort areas. They should be very attentive to personal security and their surroundings in the aforementioned areas.

Those planning to live in Montevideo should note that burglaries and attempted burglaries seem to be on the rise in upscale neighborhoods.
The perpetrators are mostly non-confrontational but determined teenagers.
A combination of preventive measures including rigorous use of locks and alarms, strong grillwork on all windows, guard dogs, keeping a residence occupied as much as possible, and using a security service is highly recommended.

Montevideo continues to experience armed robberies of patrons at crowded restaurants in the Pocitos neighborhood.
Most of these crimes have occurred very late at night.
Restaurant patrons should exercise extreme caution for late night dining.

Uruguayan law enforcement authorities have increased the number of uniformed policemen on foot in areas where criminal activity is concentrated and the number of patrol cars in residential areas. The clearly marked patrol cars are equipped with cellular phones and the phone numbers are conspicuously painted on the vehicles.

INFORMATION FOR VICTIMS OF CRIME:
The loss or theft abroad of a U.S. passport should be reported immediately to the local police and the nearest U.S. Embassy or Consulate.
If you are the victim of a crime while overseas, in addition to reporting to local police, please contact the U.S. Embassy or Consulate for assistance.
The Embassy/Consulate staff can, for example, assist you to find appropriate medical care, contact family members or friends and explain how funds could be transferred.
Although the investigation and prosecution of the crime is solely the responsibility of local authorities, consular officers can help you to understand the local criminal justice process and to find an attorney if needed.

See our information on Victims of Crime.

MEDICAL FACILITIES AND HEALTH INFORMATION:
Facilities for medical care are considered adequate. Serious medical problems requiring hospitalization and/or medical evacuation to the United States can cost tens of thousands of dollars.


Information on vaccinations and other health precautions, such as safe food and water precautions and insect bite protection, may be obtained from the Centers for Disease Control and Prevention's hotline for international travelers at 1-877-FYI-TRIP (1-877-394-8747) or via the CDC's web site at http://wwwn.cdc.gov/travel/default.aspx.
For information about outbreaks of infectious diseases abroad consult the World Health Organization's (WHO) web site at http://www.who.int/en. Further health information for travelers is available at http://www.who.int/ith/en.

MEDICAL INSURANCE:
The Department of State strongly urges Americans to consult with their medical insurance company prior to traveling abroad to confirm whether their policy applies overseas and whether it will cover emergency expenses such as a medical evacuation.
Please see our information on medical insurance overseas.

TRAFFIC SAFETY AND ROAD CONDITIONS:
While in a foreign country, U.S. citizens may encounter road conditions that differ significantly from those in the United States .
The information below concerning Uruguay is provided for general reference only, and may not be totally accurate in particular location or circumstance.

The Uruguayan Ministry of Transportation is responsible for maintaining safe road conditions countrywide. The Uruguayan Ministry of Interior highway police (tel. 1954) are responsible for traffic safety on highways and other roads beyond city limits. In urban and suburban areas, transit police and municipal employees share road safety responsibilities.

Driving is on the right-hand side of the road. Wearing seat belts and using headlights on highways and other inter-city roads 24 hours a day are mandatory. Children under 12 must ride in the back seat. Motorcyclists must wear helmets. The use of cellular phones while driving is prohibited. Right turns on red lights and left turns at most intersections marked with a stoplight are not permitted. Drivers approaching an intersection from the right or already in traffic circles have the right of way.
Flashing high beams indicate intent to pass or continue through unmarked intersections.
Many drivers ignore speed limits and traffic signs.
If you plan to drive, use extreme caution and drive defensively.

For driving under the influence, violators are fined and confiscated licenses may be retained for up to six months. In accidents causing injury or death, drivers are brought before a judge who decides if incarceration is warranted.

Inter-city travel is via bus, taxi, car service (remise), car, and motorcycle. Speed limits are posted on highways and some main roads. Most taxis have no seat belts in the back seat. Cycling outside the capital or small towns is hazardous due to a scarcity of bike paths, narrow road shoulders and unsafe driving practices.

Illumination, pavement markings, and road surfaces are sometimes poor. Route 1, which runs between Montevideo and Colonia or Punta del Este, and Route 2, between Rosario and Fray Bentos, are particularly accident-ridden because of heavy tourist traffic. Road accidents rise during the austral summer beach season (December to March), Carnaval (mid-to-late February), and Easter Week.

Within Montevideo , the emergency number to contact the police, fire department, rescue squad, or ambulance service is 911. In the rest of the country, dial 02-911 to connect with the Montevideo central emergency authority, which will then contact the local emergency service. The Automobile Club of Uruguay responds to emergency calls for roadside assistance at 1707, "Car Up" at 0800-1501 and the Automobile Center of Uruguay at 2-408-6131/2091. SEMM (tel. 159) and UCM (tel. 147), Montevideo-based ambulance services manned by doctors, have agreements with emergency medical units in other cities.

Please refer to our Road Safety page for more information.
You may also telephone Uruguay 's national tourist office and national authority responsible for road safety in Miami at (305) 443-7431.

AVIATION SAFETY OVERSIGHT:
The U.S. Federal Aviation Administration (FAA) has assessed Uruguay 's Civil Aviation Authority as not being in compliance with International Civil Aviation Organization (ICAO) aviation safety standards for oversight of Uruguay 's air carrier operations.
For more information, travelers may visit the FAA's web site at http://www.faa.gov/safety/programs_initiatives/oversight/iasa.

SPECIAL CIRCUMSTANCES:
Uruguay 's customs authorities may enforce strict regulations concerning temporary importation into or export from Uruguay of items such as precious jewels, gold, firearms, pornography, subversive literature, inflammable articles, acids, prohibited drugs (medications), plants, seeds, and foodstuffs as well as some antiquities and business equipment. It is advisable to contact the Embassy of Uruguay in Washington, D.C., or one of Uruguay 's consulates in the U.S. for specific information regarding customs requirements. Note: Travelers entering Uruguay with precious jewels or gold worth more than $500.00 ( U.S. ) must declare them to customs officers at the port of entry or face possible detention or seizure of the goods and charges of contraband or evasion of customs controls. Visitors are expected to comply with local law and regulations by approaching a customs officer before routine inspection of all incoming baggage, conducted on standard security equipment.
Please see our Customs Information.

CRIMINAL PENALTIES:
While in a foreign country, a U.S. citizen is subject to that country's laws and regulations, which sometimes differ significantly from those in the United States and may not afford the protections available to the individual under U.S. law.
Penalties for breaking the law can be more severe than in the United States for similar offenses.
Persons violating Uruguay 's laws, even unknowingly, may be expelled, arrested, or imprisoned.
Penalties for possession, use, or trafficking in illegal drugs in Uruguay are severe, and convicted offenders can expect long jail sentences and heavy fines.
Engaging in sexual conduct with children or using or disseminating child pornography in a foreign country is a crime, prosecutable in the United States .
Please see our information on Criminal Penalties.

The Uruguayan Ministry of Agriculture and Fishing strictly enforces all regulations regarding hunting permits, as well as seasonal and numerical limits on game. Visitors who contravene local law have been detained by the authorities and had valuable personal property (weapons) seized. Under Uruguayan law, seized weapons can only be returned after payment of a sum equivalent to the value of the property seized. Hunters are also subject to stiff fines for practicing the sport without all appropriate permits.

CHILDREN'S ISSUES:
For information see our Office of Children's Issues web pages onintercountry adoption and international parental child abduction.

REGISTRATION / EMBASSY LOCATION:
Americans living or traveling in Uruguay are encouraged to register with the U.S. Embassy through the State Department's travel registration web site so that they can obtain updated information on travel and security within Uruguay .
Americans without Internet access may register directly with the U.S. Embassy.
By registering, American citizens make it easier for the Embassy to contact them in case of emergency. The U.S. Embassy is located at Lauro Muller 1776; telephone (598) (2) 418-7777; fax (598) (2) 418-4110 or -8611. Internet: http://uruguay.usembassy.gov/, email: MontevideoACS@state.gov. Consular Section hours for American Citizen Services are Monday to Thursday, 9:00 a.m. to 11:00 p.m. and 2:00 p.m. to 4:00 p.m., except U.S. and Uruguayan holidays.
* * *
This replaces the Consular Information Sheet dated August 28, 2007 to update Sections on Entry/Exit Requirements, Safety and Security, Crime, Aviation Safety Oversight, Children's issues, and Registration/Embassy Location.
Travel News Headlines WORLD NEWS
20th June 2019
https://en.mercopress.com/2019/06/20/torrential-rains-in-uruguay-forces-7.400-to-abandon-their-homes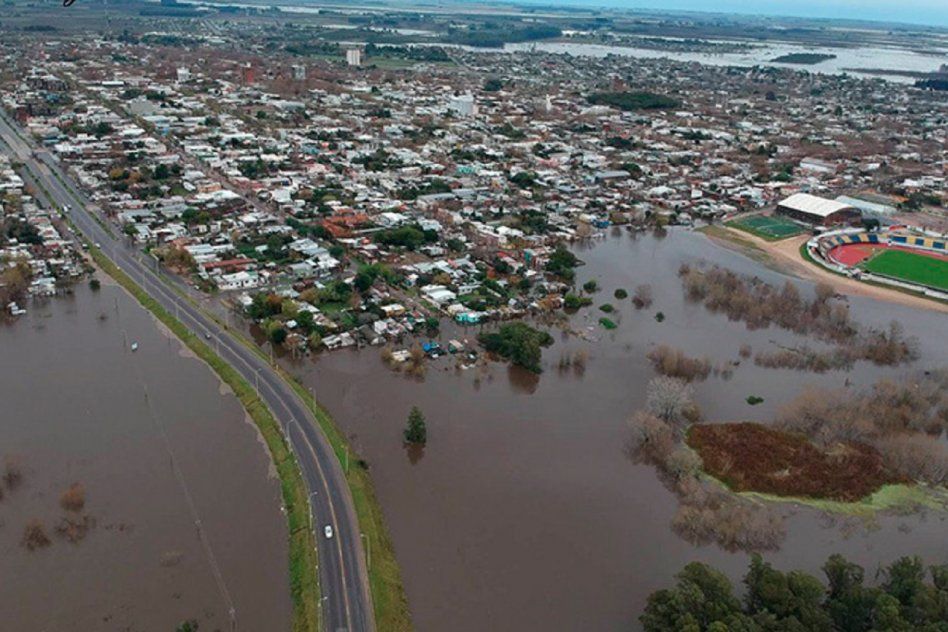 Torrential rains in central and southern Uruguay in the past several days have caused massive floods and forced some 7,400 people to leave their homes, according to the latest update by the country's National Emergency System. The central city of Durazno is the most affected, with 5,299 evacuees, according to official reports.
Defense Minister Jose Bayardi visited one of the camp sites managed by the military to help the displaced. "We have established a high level of experience (in the face of these catastrophes) which we have succeeded in institutionalizing," he told the media. Troops will continue monitoring the situation because "there are many people who do not want to leave their homes due to fear of being robbed and looted" Bayardi said.
The National Highway Police also said that 12 national highways remain cut-off in different directions. Uruguay's National Meteorological Institute said that between June 11 and 16, some southern regions of the country received around 270 mm of rain. On Wednesday morning, the Yi River, which had been 11.8 meters higher than its normal water level in the Durazno area, was falling at a rate of 11 cm per hour, according to local media reports.
Date: Tue 12 Mar 2019
Source: Carmelo Portal [in Spanish, trans. Mod. TY, edited]
The departmental health director, Dr Jorge Mota, confirmed for Carmelo Portal the death in our city of a young 17 year old girl from [a] hantavirus [infection]. "In Colonia department, there are on average 3 cases per year. The evolution of the disease is in thirds. One-third of the [infected] people do not have notable symptoms; another third have serious symptoms, especially respiratory symptoms and ones in all the systems, but with adequate treatment, [the infected people] survive, sometimes with sequelae. There is another third that die. It is those few with the virus that die with an evolution so drastic, such as is the case of this girl, sadly," Dr Mota stated.
The department health director said that hantaviruses are not contagious person-to-person. "It is transmitted from an intermediate animal, the field mouse. Only 3% of these mice have [a] hantavirus. To become infected, one must be in contact with an [infected] mouse's secretions that have dried, are mixed with dust, and are in a closed space, away from sunlight and ventilation. A spa, a shed, or a wood pile [are examples of such a space]. The person had to have been moving around there and inhaled the dust," he explained.
Dr Mota spoke about the epidemiological surveillance that is carried out. "We tracked places where the person was, even those that could be identified 2 months before contracting the virus; sometimes we found the place, but sometimes not." As a preventive measure, Mota stated that in these cases, ventilate these closed spaces for at least half an hour. Wet down floors and shelves with water [with 10% bleach]. Use masks [and gloves].
==========================
[The report above does not mention the circumstances under which the infection might have been acquired nor which hantavirus was responsible for this or earlier cases in Uruguay. Hantaviruses that cause hantavirus pulmonary syndrome (with rodent hosts found in Uruguay) include Laguna Negra virus (_Calomys laucha_), Maciel virus (_Necromys benefactus_), Central Plata virus, Lechiguanas virus (_Oligoryzomys flavescens_, complex of rodents), and Anajatuba virus and Juquitiba virus (_Ologoryzomys fornesi_).
The rodent reservoir hosts shed the virus in its saliva, urine, and faeces, contaminating the environment in which they live and breed.
Date: Thu, 19 Jul 2018 03:23:55 +0200
By Lucia LACURCIA

Montevideo, July 19, 2018 (AFP) - Enrique Curbelo is delighted. Selling cannabis has allowed the affable 76-year-old to keep his privately owned pharmacy in Montevideo open in a market dominated by big chains. "I had to sell what they didn't sell," he told AFP. "For me it's like selling aspirin." It's been this way for a year now. Every Wednesday, Ismael Fernandez receives a WhatsApp message from his local pharmacist telling him a new stock of cannabis has arrived. After leaving work, he heads there and buys the 10 grams that Uruguayan law permits, costing 400 pesos, around $13.

Fernandez then heads home and rolls a joint "to relax" with his partner Stefania Fabricio. No longer do they need to surreptitiously contact a dealer and pay more for Paraguayan or Brazilian marijuana that's been "pressed, mixed (and is) sometimes very bad and full of chemicals." "Now it's much easier than when it started," Fernandez, a 31-year-old who works for a cleaning company, told AFP. It has been four and a half years since marijuana use became legal in Uruguay and a year since it has been sold in pharmacies -- up to 40 grams a month per person.

Initially, there was insufficient supply, leaving people standing in long queues as stocks sometimes ran out. Pharmacies are better prepared now. "They send you a message with a number which you use later to go and collect it, and in my pharmacy you can order it online," added Fernandez, the father of a three-year-old. Hairdresser Fabricio, also 31, says "it's good quality," but not too strong. "It doesn't send your head spinning, but it's not meant to. You get a hit but you can still do things perfectly." - 'Privileged' - She says she feels "privileged" to live in a country that enacted a law to "get tons of people out of the black market." As a result, she said, the stigma attached to those who smoke pot is changing, "albeit slowly."

The system is simple: to buy cannabis in a pharmacy you must be at least 18, live in Uruguay and sign up as a "buyer" at the post office. An initial stumbling block arose when banks refused to work with establishments selling cannabis due to international rules against drug-trafficking. But the country plowed on, and last year it became the first in the world to fully legalize its sale. But Enrique Curbelo had to get over his own prejudices before deciding to join the select band of pharmacies selling the plant. There are 14, half of them in the capital, serving the 24,812 registered buyers.

- 'Normal people' -
Users can choose between two brands and two types of cannabis -- sativa and indica -- both provided by an official distributor. Customers are generally not the stereotypical grubby-looking student or idle waster. On this day in Curbelo's store they include two young women, a man in his 50s and an older lady -- "normal people," says the pharmacist. Official statistics say 70 percent of buyers are male and 49 percent are between the ages of 18 and 29.

To keep anyone from exceeding their monthly allowance, a fingerprint machine is used to register every sale. Along with the ability to purchase cannabis in a pharmacy, Uruguayans have the right to grow their own -- up to a six-plant maximum -- or to join a cannabis club, which can have up to 45 members and 99 plants. Federico Corbo, a 41-year-old gardener, grows cannabis in his garden on the outskirts of Montevideo. He experiments by crossing species in an attempt to improve quality and optimize the flowering period. Corbo is not impressed with the quality on offer in pharmacies. "It's not the worst, but it's low," he said, insisting quality control needs to be improved. "Marijuana that doesn't reach the minimum standards -- with crushed flowers, no aroma, low quality -- shouldn't be sold in the pharmacy. "Maybe, as I'm a grower, I'm very demanding, but there is a cost associated to the product and it must be offered to the public in the best way possible."

According to the Institute of Cannabis Regulation and Control (Ircca), an average cultivator or club member supplies cannabis to two other people, while those who buy it in a pharmacy share it with one other. "Approximately half of marijuana users have access to regulated cannabis," says Ircca. The rest prefer to continue buying the drug on the black market, put off by the need to register as a user. "It's wrong -- if they legalize it they have to do so in a way in which the state doesn't keep a paternalistic role in overseeing how much you smoke or stop smoking," one clandestine user, who wished to remain anonymous, told AFP. This 48-year-old lawyer simply doesn't trust the authorities. He pointed to the danger a change of government could bring, or even the return of dictatorship. "Right now that seems impossible," he said, "but you can never discount it."
Date: Thu 1 Feb 2018 23:02hs UYT
Source: LaRed 21 [in Spanish, machine trans. edited]
The Ministry of Public Health (MSP) issued a statement through which it reports that it has detected cases of infection by the bacterium _Vibrio vulnificus_ in Montevideo, Canelones, and Maldonado [departments]. The State Secretariat assured that every year there are cases of this bacterium, but so far in 2018, 4 serious cases have been reported, of which 3 died. All of them had underlying illnesses.
"90 percent of these cases, in the world, are associated with the consumption of undercooked or raw seafood. Infrequently, the infection can be acquired when entering the sea with open wounds, especially in elderly people or people with diseases that affect the immune system," explained the MSP. It is an event "extremely rare in our country," said the State Secretariat. It also indicated that fewer than 10 cases per year are registered per year for this bacterium.
It is an infection that "can be serious and in some cases fatal, so it is recommended to avoid the consumption of undercooked or raw sea products (as well as their handling without protection measures) and in the same way, avoid entering the sea with wounds or cuts on the skin." The bacteria can be found in coastal marine waters and estuaries in areas of tropical and subtropical climates that have a moderate degree of salinity and temperatures that usually exceed 18 C [64.4 F].
====================
"_Vibrio vulnificus_, a lactose-fermenting, halophilic, Gram-negative, opportunistic pathogen, is found in estuarine environments and associated with various marine species such as plankton, shellfish (oysters, clams, and crabs), and finfish. Environmental factors responsible for controlling numbers of _V. vulnificus_ in seafood and in the environment include temperature, pH, salinity, and amounts of dissolved organics. It may be normal flora in salt water, and acquiring this organism from shellfish or water exposure does not imply that the water is contaminated by sewage.
"Wound infections result either from contaminating an open wound with sea water harbouring the organism, or by lacerating part of the body on coral, fish, etc., followed by contamination with the organism. The ingestion of _V. vulnificus_ by healthy individuals can result in gastroenteritis."
There are 2 points to be emphasized: that vibrios are normal flora in warm saltwater (not indicative of any sewage contamination) and that most of the life-threatening illnesses occur in individuals with underlying medical illnesses, including immunocompromised states, chronic liver disease, and diabetes. So-called normal individuals often just develop gastroenteritis. The range of disease due to _V. vulnificus_ can involve more northern geographical areas as overall global warming takes effect. - ProMED Mod.LL]
Date: Mon 29 Jan 2018
Source: Monte Carlo [in Spanish, trans. ProMED Mod.TY, edited]
Personnel of the Ministry of Public Health are investigating the death of a young --28-years old -- agronomist caused by [a] hantavirus [infection]. After completion of the specific studies, which could take 48 hours, they will be able to determine if the young woman died as a consequence of the virus [infection].
The disease is contracted by the inhalation of excretions or secretions of rodents infected by the hantavirus.
As a preventive measure, personnel of the Department of Epidemiology of the Ministry of Health will go to the rural area in Canelones, where the young woman resided. [Byline: Enrique Puig]
====================
[No information is given about the symptoms that the young woman experienced prior to her death, nor the date of her illness and death. Presumably, the diagnosis of a suspected hantavirus infection leading to death was hantavirus cardiopulmonary syndrome (HPS).
The report above does not mention which hantavirus was responsible for this or earlier cases in Uruguay. Central Plata hantavirus could be the etiological agent responsible (for this and previous HPS cases). Its rodent host is the yellow pygmy rice rat, _Oligoryzomys flavescens_, complex of rodents. This rodent reservoir host sheds the virus in its saliva, urine and faeces, contaminating the environment in which it lives and breeds.
An image of this rodent can be accessed at
A HealthMap/ProMED-mail map showing the location of Uruguay in South
Canelones department in southern Uruguay at
More ...
World Travel News Headlines
Date: Thu, 5 Dec 2019 09:54:04 +0100 (MET)
By Joseph Schmid

Paris, Dec 5, 2019 (AFP) - A nationwide strike shut down public transport, schools and other services across France on Thursday as unions kicked off an open-ended strike against President Emmanuel Macron's plans for a "universal" pension system they say will force millions of people to work longer.

Parents scrambled to organise daycare as teachers walked off the job or were unable to get to work, and many employees were working from home or forced to take the day off as trains, metros and buses were cancelled. Union leaders have vowed to keep up their protest unless Macron drops the pension overhaul, the latest move in the centrist president's push to reform wide swathes of the French economy. "The idea of social concertation that Macron says is so important in fact doesn't exist," the head of the CGT union, Philippe Martinez, said on BFM television Thursday.

Around 90 percent of high-speed TGV trains as well as regional lines were cancelled, and Air France has axed 30 percent of domestic flights and 15 percent of short-haul international routes. In Paris, 11 of the 16 metro lines were shut down and others had just bare-bones service during the morning rush hour, and the Eiffel Tower turned away tourists because of the strike. "There are not enough employees to open the monument in secure conditions," the tower's operator said in a statement.

The strike -- which is open-ended and could last several days -- has drawn comparisons with the showdown between government and unions over pensions in November-December 1995, when the country was paralysed for around three weeks. Unions won that battle, and are banking on widespread support from both public and private-sector workers against Macron's reform. The government has yet to unveil the details of the project, but officials have conceded that people will have to work longer for the system to remain financial viable.

- Outcome uncertain -
The strikes will be a major test of whether Macron, a former investment banker who came to power on the back of a promise to transform France, has the political strength to push through one of his key campaign pledges. He has already succeeded in controversial labour and tax reforms aimed at encouraging hiring, as well as an overhaul of the state rail operator SNCF, long seen as an untouchable union bastion.

He has also largely seen off the "yellow vest" protests against declining living standards that erupted a year ago, but that anger could feed into the latest protest. "The moment of truth for Macron," the Le Monde daily wrote in Thursday's edition. "The next days are a decisive test for the head of state." The SNCF said international lines including the Eurostar and Thalys services were severely disrupted, and Education Minister Jean-Michel Blanquer said Wednesday that he expected just three in 10 schools would be able to open.

- 'Special regimes' -
The strike is the latest in a series of protests against Macron this year by the "yellow vests" as well as police, firefighters, teachers, hospital workers and lawyers. Macron wants to implement a "universal" retirement system that would do away with 42 "special regimes" for sectors ranging from rail and energy workers to lawyers and Paris Opera employees, which often grant workers higher pensions or early retirement.

But unions say the changes would effectively require millions of private-sector workers to work beyond the legal retirement age of 62 if they want to receive the full pension they have been promised. Prime Minister Edouard Philippe, who has acknowledged French workers will gradually have to work longer, is set to unveil details of the reform on December 12.

Interior Minister Christophe Castaner said Wednesday that some 250 demonstrations are expected nationwide, warning that a radical fringe of protesters could cause trouble. Paris police chief Didier Lallement said around 6,000 members of the security forces would be deployed in the capital alone, with 180 motorbikes used to respond fast to any rioting. Two major demonstrations are planned for Paris that will converge on the Place de la Nation, with officials ordering Paris businesses along the routes to close on Thursday. British low-cost carrier EasyJet has cancelled 223 domestic and short-haul international flights and warned others risk being delayed.
Date: Thu, 5 Dec 2019 08:13:04 +0100 (MET)
By Sofia CHRISTENSEN

Johannesburg, Dec 5, 2019 (AFP) - South African Airways was placed under a state-led rescue plan on Thursday as part of a massive restructuring following a costly week-long strike last month. Thousands of South African Airways (SAA) staff walked out on November 15 after the cash-strapped airline failed to meet a string of demands, including higher wages and job in-sourcing. The strike was called off the following week after SAA management and unions eventually clinched a deal.

But the walkout dealt a severe blow to the debt-ridden airline, which has failed to make a profit since 2011 and survives on government bailouts. "The Board of SAA has adopted a resolution to place the company into business rescue," said a statement by South Africa's Public Enterprises Minister Pravin Gordhan, adding that the decision was also supported by the government. "It must be clear that this is not a bailout," said Gordhan. "This is the provision of financial assistance in order to facilitate a radical restructure of the airline." South Africa is struggling to get state-owned companies back on track after nine years of corruption and mismanagement under former president Jacob Zuma.

- Costly strike -
Its national airline -- which employs more than 5,000 workers and is Africa's second largest airline after Ethiopian Airlines -- had been losing 52 million rand ($3.5 million) a day during the strike. SAA's board said the business rescue, scheduled to start immediately, was decided after consultations with shareholders and the public enterprises department "to find a solution to our company's well-documented financial challenges". "The considered and unanimous conclusion has been to place the company into business rescue in order to create a better return for the company's creditors and shareholders," said the SAA board of directors in a statement.

Business practitioners were set to be appointed "in the near future" to oversee the process, they added. Unions did not immediately respond to AFP's requests for comment. They have agreed to a 5.9-percent wage increase backdated to April, but which would only start to be paid out next March depending on funding. SAA had initially refused any pay rise. The cash-strapped airline needs two billion rand ($136 million) to fund operations through the end of March. "SAA understand that this decision presents many challenges and uncertainties for its staff," said the board. "The company will engage in targeted communication and support for all its employee groups at this difficult time."
Date: Thu, 5 Dec 2019 07:01:49 +0100 (MET)

Manila, Dec 5, 2019 (AFP) - The number of people killed by Typhoon Kammuri's pounding of the Philippines this week has hit 13, officials said Thursday, as authorities confirmed reports of storm-related deaths. Kammuri's fierce winds toppled trees and flattened flimsy homes across a swathe of the nation's north on Tuesday, and forced a rare 12-hour shutdown of Manila's international airport. Authorities said on Wednesday one person had drowned while three died after being hit by trees and flying objects.

Disaster officials did not offer details on how the other victims died, but local police reports indicated some may have drowned or been crushed by trees. Mark Timbal, spokesman for the national disaster agency, said no new bodies have been found but the death toll could rise as reports on the ground are verified. "There is the possibility of an increase in the number, but we are hoping against it," Timbal told AFP. Hundreds of thousands of people living in exposed or low-lying areas were evacuated from their homes before Kammuri made landfall late Monday, which authorities said had saved lives.

Still the storm damaged 135 schools and destroyed nearly 1,200 homes, with crop damage in the hardest hit areas estimated to reach nearly $16 million. The Philippines is hit by an average of 20 storms and typhoons each year, killing hundreds and putting people in disaster-prone areas in a state of constant poverty. President Rodrigo Duterte is scheduled to visit on Thursday the Bicol region, a peninsula south of Manila which was hit hard by the typhoon. Ninoy Aquino International Airport was closed half of Tuesday as a precaution, affecting over 500 flights, while roughly half the day's programme at the Southeast Asian Games, hosted by Manila and nearby cities, had to be postponed.
Date: Thu, 5 Dec 2019 05:14:37 +0100 (MET)

Bogota, Dec 5, 2019 (AFP) - Thousands of protesters took part in anti-government demonstrations in Colombia's capital Bogota and other cities Wednesday during the country's third general strike in two weeks. Strike leaders say they intend to maintain pressure on right-wing President Ivan Duque's government, after brushing aside his appeals to cancel the strike on the grounds its effects were crippling the economy. But crowds were smaller than previous demonstrations as protests took place for a 14th consecutive day. Some roads were blocked in the capital and in the northeastern city of Cali, but many businesses remained open. Around 250,000 people took part in the first demonstration against Duque's 15-month-old government on November 21, when the initial general strike brought the country to a standstill.

Interior Minister Nancy Patricia Gutierrez estimated that 40,000 people took part in demonstrations across the country on Wednesday, but organizers said the number of participants was much higher. "The Colombian people have woken up!" shouted Paola Jiminez, a 41-year-old lawyer taking part in a pot-banging "cacerolazo" demonstration in Bogota. "Colombians are finding it more and more difficult financially," she said. A student taking part in one of several peaceful protests in Bogota, who gave his name as Nicolas, held up a banner saying: "The state lies more than my ex."

Police were deployed in nearby streets, but there were no confrontations of the kind that have marred some protests over the last two weeks, during which four people died. Some 500 have been injured. On Tuesday, the Colombian National Strike Committee -- comprising unions, students and teacher organizations, indigenous groups and the opposition -- met directly with Duque's advisors for the first time, but reached no agreement. Another meeting was scheduled for Thursday.

Under fire for his economic policies and corruption in the country, Duque launched a national dialogue with mayors and other officials 10 days ago. The strike committee has presented Duque with a list of 13 demands, including the withdrawal of his proposed tax reforms, and full compliance with the 2016 peace deal with FARC guerrillas. Among them is a call to dismantle the feared ESMAD riot police, widely criticized for its heavy handed response to protesters. Duque has yielded to some of the demands on tax reform, announcing the return of Value Added Tax to the poorest 20 percent of the population and benefits for companies that hire young people.
Date: Thu, 5 Dec 2019 00:51:07 +0100 (MET)
By Neil SANDS

Wellington, Dec 4, 2019 (AFP) - Samoa entered a two-day lockdown Thursday as authorities launched an unprecedented mass vaccination campaign to contain a deadly measles outbreak that has devastated the Pacific island nation. Officials ordered all businesses and non-essential government services to close, shut down inter-island ferry services and told private cars to keep off the roads.

Residents were advised to stay in their homes and display a red flag if they were not yet immunised as hundreds of vaccination teams fanned out across the nation of 200,000 in the early hours of the morning. The operation, carried out under emergency powers invoked as the epidemic took hold last month, is a desperate bid to halt an inexorably rising death toll that reached 62 on Thursday, most of them young children. "I've seen mass mobilisation campaigns before, but not over an entire country like this," UNICEF's Pacific island chief Sheldon Yett told AFP. "That's what we're doing right now. This entire country is being vaccinated."

Immunisation rates in Samoa were about 30 percent before the outbreak and have risen to more than 55 percent since a compulsory mass vaccination campaign began a fortnight ago. Yett said the aim of this week's two-day drive was to push the rate above 90 percent, which should help curb the current outbreak and stop future epidemics. He said the normally busy streets of the capital Apia were almost deserted early Thursday. "It's very, very quiet out here. I can just hear a few barking dogs. The streets are empty. There are no cars," he said. "People are staying at home waiting for the vaccination campaign. The teams are getting their supplies together and getting ready to go out." Even Prime Minister Tuilaepa Sailele Malielegaoi's residence had a red flag fluttering outside it, with the leader saying his nephew had recently arrived from Australia and needed a measles shot.

Malielegaoi said he was angered by anecdotal reports that some parents were encouraging their children to hide from the vaccination teams to avoid the mandatory immunisation injection. "The message is that we have vaccinated a lot of people and they are OK," he told reporters. "The only cure for this is vaccination... having your children vaccinated is the only way." Children are the most vulnerable to measles, which typically causes a rash and fever but can also lead to brain damage and death.

The latest figures show that 54 of the 62 dead were aged four or less and infants account for most of the 4,217 cases recorded since the outbreak began in mid-October. There have also been measles epidemics in neighbouring Fiji and Tonga, but higher immunisation rates mean they have been more easily contained, with no fatalities.
Date: Wed, 4 Dec 2019 22:05:06 +0100 (MET)

Goma, DR Congo, Dec 4, 2019 (AFP) - Doctors Without Borders (MSF) said Wednesday it was pulling its non-local staff from an eastern region of Democratic Republic of Congo after it said an armed group tried to enter its compound. The NGO becomes the latest aid agency to withdraw its staff from the Biakato region after an unclaimed attack last week saw three Ebola workers killed at an accommodation camp in Biakato Mines in Ituri province, causing the World Health Organization to withdraw its staff from the area. MSF and an Ebola Treatment Centre (ETC), which is treating two people with confirmed cases of Ebola and nine suspected cases, decided to stay in the Biakato region despite last week's incident.

The NGO said that on Tuesday night a group wielding machetes and sticks broke into the Biakato Health Centre, which houses the ETC, but did not cause any casualties and did not enter the Ebola facility. A separate group with the same weapons then tried but failed to enter the MSF facility in Biakato Mines. The NGO said they threw stones but did not do any damage. "Due to a deterioration in the security situation, MSF made the difficult decision to withdraw all non-local staff from the Biakato region," MSF said in a statement. According to local authorities, the attackers from last week's incident are likely to be members of the Mayi-Mayi militia group.

The Democratic Republic of Congo is undergoing its 10th Ebola epidemic, which is the second deadliest on record. An outbreak of the much-feared haemorrhagic virus has killed 2,206 people mainly in North Kivu and neighbouring Ituri, according to the latest official figures. Insecurity has complicated the epidemic from the outset, compounding resistance within communities to preventive measures, care facilities and safe burials. On November 4, the authorities said more than 300 attacks on Ebola health workers had been recorded since the start of the year, leaving six dead and 70 wounded, some of them patients.
Date: Wed, 4 Dec 2019 15:50:07 +0100 (MET)
By Ish MAFUNDIKWA, with Zinyange AUNTONY in Bulawayo

Harare, Dec 4, 2019 (AFP) - The floor is dusty, the walls filthy and the furniture decrepit, but for two weeks last month a tiny flat in a Harare township was transformed into a maternity clinic where scores of babies were born. Its owner, 69-year-old Esther Gwena, says she helped to deliver 250 infants as Zimbabwe's health sector tottered -- a feat that earned comparisons to Florence Nightingale, the pioneer of modern nursing.

Hundreds of junior medics at state hospitals began a strike three months ago because their salaries -- less than $200 a month -- are not enough to live on in a country gripped by 500 percent inflation. Nurses are only working two days a week. Those who can't afford private care -- the majority of the 14 million people reeling under an economic crisis compounded by acute food shortages -- suffer at home or seek help from people like Gwena. Senior doctors, in a letter last week, said state hospitals had become a "death trap" and warned of a "slow genocide". Gwena, a widow and member of the local Apostolic Faith sect, is a self-taught midwife. When the health services strike peaked last month, she came to the rescue.

- 'I had to do something' -
"A man came to me and said there were two women in advanced labour at (a nearby clinic) but the place was closed because the nurses were on strike," she told AFP in her two-room flat in Mbare township. She rushed there and found that one of the women had a baby which had died. "I took the other one to my place, where I helped her. The baby survived. From that time, I knew I had to do something," she said. Word that she was helping deliver babies for free spread quickly.

The state-owned television ZBC described her as "a modern Zimbabwean version of Florence Nightingale" and First Lady Auxillia Mnangagwa visited Gwena and donated food, detergents and blankets. A funeral services company chipped in with a mobile water tank and pitched a tent outside to serve as a waiting room for women before they went into advanced labour. "I helped to deliver 250 babies ... (they) are alive and kicking and at home with their mothers," Gwena said. Two weeks later, the government asked her to stop after a nearby maternity clinic reopened. Winnie Denhere, 35, cradled her two-day-old baby boy outside the clinic, where she had taken him for an immunisation injection. "Everything went very well, she didn't ask us for money," she said, speaking of Gwena, who brought her child into the world.

- 'People dying' -
But while some laud Gwena as a selfless do-gooder, doctors worry that she exposed herself, the mothers, the babies to infection. "We need to do something about our facilities so no one goes to her," Harare's director of medical services Prosper Chonzi, said. Medicines have been in short supply and broken machines go unrepaired. The government has fired 448 junior octors for striking. Senior doctors last week also stopped work in protest over the sacking of junior colleagues. Dozens marched in Harare on Monday. "People dying has become the order of the day in our hospitals," said the vice-president of the Senior Hospital Doctors Association Raphael Magota.

He told AFP machines were breaking down and that intensive care units were only able to treat two or three people "due to lack of equipment". A senior doctor, speaking on condition of anonymity, said the situation has become untenable. "There is no public health in Zimbabwe at the moment; everything has come to a standstill," he said. Even the scarce equipment is often not right. "One needs gloves that fit just right when performing delicate operations, but we get old gloves that are too big," said another doctor. A UN special rapporteur on food security, Hilal Elver, last week spoke of "disturbing information" that public hospitals had exhausted food stocks, forcing them to seek humanitarian aid and that medical equipment in some cases was "no longer operational".

In the second largest city of Bulawayo, Zimbabweans living abroad are helping in a small way by crowdfunding and sending money back home to offer health care for the vulnerable. One such initiative is Citizwean Clinic, which opened its doors last month and attended to hundreds of patients in the first five days -- providing free consultation and drugs. "We go to the hospital these days it's bad, there are no doctors. We heard that there were doctors here," said hypertensive patient Elina Dzingire, 63. "We've really been helped here," she told AFP from the clinic in the city's Cowdray Park township. Health Minister Obadiah Moyo admitted the situation in hospitals is constrained but says the government will soon advertise the posts left vacant by the sacked doctors.
Date: Tue, 3 Dec 2019 13:55:04 +0100 (MET)
By Ron LOPEZ

Manila, Dec 3, 2019 (AFP) - Typhoon Kammuri killed at least two people in the Philippines on Tuesday as it tore roofs off houses and forced the international airport in Manila to shut down. The storm roared ashore late Monday and passed south of Manila -- home to 13 million people -- and thousands of athletes at the regional Southeast Asian Games. Just before it exited into the South China Sea, the typhoon killed two people in the central island of Mindoro, where one man was crushed by a falling tree and another killed by a flying piece of lumber, police said. Ahead of the storm's arrival a 33-year-old man was electrocuted on Monday while securing a roof against the winds, which by late Tuesday weakened to a maximum of 130 kilometres (81 miles) per hour.

Authorities were still assessing the storm's impact, but a small local airport was seriously damaged, many power poles toppled and homes were battered. "A lot of trees fell... There were a lot of roofs flying during the typhoon too," said Junie Castillo, a disaster officer in one of the areas first hit. Manila's Ninoy Aquino International Airport was "closed for operations" due to high winds, leaving nearly 500 flights cancelled, general manager Ed Monreal told AFP. Flights would resume at 11:00 pm (1500 GMT), Monreal later told a news conference. One of the terminals AFP visited, which would normally be bustling with morning departures, was occupied by a handful of staff and stranded passengers.

One traveller, 23-year-old Canadian Constance Benoit, was hit with a nearly day-long delay to her flight back home. She had arrived in Manila on a typhoon-buffeted flight Monday morning from the central island of Cebu. "It was the most turbulent flight I ever took in my life," she told AFP. "I just discovered what airsickness is." About 340,000 people had been evacuated from their homes in the central Bicol region, disaster officials said. The Philippines is hit by an average of 20 storms and typhoons each year, killing hundreds and putting people in disaster-prone areas in a state of constant poverty. The country's deadliest cyclone on record was Super Typhoon Haiyan, which left more than 7,300 people dead or missing in 2013.

- Games rescheduled -
Kammuri had already snarled some plans for the SEA Games, which opened Saturday and are set to run through December 11 in and around Manila. The typhoon forced organisers to reschedule about half of the events set for Tuesday, but they pledged the competition would finish on time. Kammuri wrought particular havoc on water-based and outdoor competitions, causing more than a dozen events to be postponed. The storm is another difficulty for the Games, which suffered from a string of logistical glitches and a rush of last-minute construction in the run-up to Saturday's opening. The competition, which is spread across three main sites that are hours' drive apart, includes a Games-record 56 sports and dozens of venues. Around 8,750 athletes and team officials are expected at this year's 30th edition -- the biggest ever -- along with another 12,000 volunteers.
Date: Tue, 3 Dec 2019 06:24:08 +0100 (MET)

Sydney, Dec 3, 2019 (AFP) - A man and woman have been rescued after surviving two weeks in Australia's arid outback on little more than vodka, groundwater and biscuits, but a third person is still missing, police said Tuesday. The three friends set out to explore the country's vast sun-baked interior near Alice Springs on November 19 when their car became bogged down in a river bed. After three days staying put and waiting for a rescue, the group feared supplies were dwindling and two of them decided to walk along a property fence line in the hope of finding help. Police said Tuesday that a local rancher had found the man, 40-year-old Phu Tran, "slightly disorientated" but in a "good condition" a two-day walk from the vehicle.

His discovery came after Tamra McBeath-Riley, 52, was found on Sunday less than two kilometres from the same vehicle suffering from dehydration. McBeath-Riley told public broadcaster ABC that the trio -- accompanied by their blue Staffordshire terrier Raya -- had survived by drinking pre-mixed vodka drinks and water from a hole dug for cattle, eating biscuits and sheltering in a hole dug under her car. But the third person, 46-year-old Claire Hockridge, has not been seen since splitting from Phu two days ago. "She was still fine when he left but we obviously are now focusing our search to identify where she is," police superintendent Pauline Vicary said. Police were "hopeful that she's still in that condition," Vicary added, as her colleagues resumed an aerial search. McBeath-Riley and Hockridge live in Alice Springs, while Phu was visiting from elsewhere in Australia.
Date: Tue, 3 Dec 2019 06:07:45 +0100 (MET)

Wellington, Dec 3, 2019 (AFP) - The World Health Organisation warned of a "slide back" in global efforts to eliminate measles Tuesday, as the death toll from an outbreak that has killed dozens of children in Samoa continued to climb. A total of 55 people have died since the epidemic began in mid-October, 50 of them children aged four or under, officials in the Pacific nation said Tuesday. Another 18 infants are critically ill in hospital and the crisis shows no sign of slowing, with 153 new cases in the past 24 hours, taking the national total to 3,881 in a population of 200,000. Emergency measures including compulsory mass immunisations and school closures have so far done little to stop the virus spreading in a country that was particularly vulnerable to measles due to low vaccination rates of about 31 percent.

World Health Organisation (WHO) medical officer for the western Pacific, Jose Hagan, said it was a grim reminder of the danger posed by "probably the most infectious disease that we know of". "Unfortunately the case (to) fatality rate of measles is much higher than people realise," he told Radio New Zealand. "This is quite a severe disease and we just aren't used to seeing it, so it comes as quite a surprise when we see how fatal it can be." He said the fatality rate in Samoa was less than two percent but had been known to reach five percent in developing countries.

Hagen said increased access to measles vaccines was estimated to have saved 21 million lives over the past 20 years. "But we are starting to have a slide back and there are outbreaks happening all over the world in all WHO regions and it's leading to the virus being exported through international travel," he said. Cases have skyrocketed in Europe, leading to Britain, Greece, the Czech Republic and Albania all losing their measles-free status in August. The United States narrowly maintained its "measles eliminated" status a few months later, despite experiencing its worst outbreak since 1992. The WHO has pointed to various reasons for declining immunisation rates including lack of access to healthcare and complacency about the need to vaccinate.

Another major factor, which has been cited by the WHO as a reason for the severity of the Samoa outbreak, is misinformation about immunisation from anti-vaccine campaigners. Prime Minister Tuilaepa Sailele Malielegaoi this week said vaccination was the only answer to the epidemic. He has ordered the government to cease non-essential operations on Thursday and Friday so public servants can help a mandatory vaccination campaign that aims to give anti-measles jabs to everyone aged below 60.