WORLD NEWS
Getting countries ...
Select countries and read reports below
or
Andorra
General
************************************
This small country is situated between France and Spain. Because of its elevation and proximity to the Pyrenees the climate is generally pleasant throughout the year.
Climate
**************
*********************
During the summer months the temperatures can rise to 30c but there is usually a cooling breeze. Lightening storms can occur during the summer months associated with torrential rain.
Sun Exposure and Dehydration
***************************************
Those from Northern Europe can develop significant sun exposure and so remember to use a wide brimmed hat when necessary. The altitude can also lead to significant tiredness and dehydration so take sufficient initial rest and drink plenty of fluids.
Safety & Security
************************************
The level of crime throughout the country directed at tourists is very low. Nevertheless take care of your personal belongings at all times and use hotel safety boxes where possible.
Local Customs
************************************
There are strict laws regarding the use of illegal drugs. Make sure you have sufficient supplies of any medication you required for your trip and that it is clearly marked. The European E111 form is not accepted in Andorra and so it is essential that you have sufficient travel insurance for your trip.
Winter Sports
************************************
Andorra is one of the regions where many travel to partake of their winter sport facilities. Generally this is well controlled and one of the safer regions. Nevertheless, make certain your travel insurance is adequate for the activities you are planning to undertake.
Vaccination
************************************
The only standard vaccine to consider for Andorra would be tetanus in line with many other developed countries of the world.
Travel News Headlines WORLD NEWS
Date: Thu, 12 Jul 2018 15:24:06 +0200

Andorra la Vella, Andorra, July 12, 2018 (AFP) - The tax haven of Andorra has long been a favourite destination for smokers looking to stock up on cheap cigarettes, but the enclave said Thursday that it would soon stop advertising the fact. The government said it had signed up to the World Health Organization's (WHO) anti-tobacco convention, which aims to encourage people to quit smoking and combat contraband sales. "The goal is to contribute to public health and pursue the fight against trafficking," government spokesman Jordi Cinca said at a press conference.

The tiny principality of Andorra, perched in the Pyrenees on the border between France and Spain, attracts millions of shoppers each year to duty-free stores, where prices of alcohol, cigarettes, electronics and clothes can be up to 20 percent cheaper than elsewhere in the EU. High taxes on tobacco imposed by many countries to help people kick smoking make Andorra's cigarettes a particularly good deal. The average pack costs just three euros ($3.50) compared with eight euros in France, which has said it will gradually raise the price to 10 euros a pack by November 2020.

Tobacco sales bring in some 110 million euros a year for Andorra, whose economy is otherwise based almost entirely on tourism. It is also an enticing destination for smugglers, with French and Spanish border agents regularly seizing cartons from people trying to sneak them out, either by car or by hiking down the mountain trails which criss-cross the Pyrenees. No date has been set for the advertising ban, which will come into effect three months after the ratification of the WHO accord is voted by parliament.
Date: Fri, 16 Mar 2018 02:41:51 +0100

Andorra la Vella, Andorra, March 16, 2018 (AFP) - The tiny principality of Andorra is witnessing a once in a generation phenomenon -- a widespread strike. Around a third of civil servants across the mountainous micro-state have walked out to protest proposed reforms to their sector in what has been described as Andorra's first large-scale strike since 1933.

With no negotiation breakthrough in sight, picket lines are expected to be manned again on Friday with customs officers, police, teachers and prison staff among those taking part. The first major strike in 85 years was sparked by plans from the government of Antoni Marti to reform civil servant contracts. He has assured officials "will not do an hour more" work under the reforms and that 49 million euros would be allocated for the next 25 years to supplement civil servant salaries. But government workers are unconvinced with unions warning the reforms could risk their 35 hour working week and pay.

Customs officers involved in the strike interrupted traffic on the Andorran-Spanish border this week, according to unions, while some 80 percent of teachers have walked out of classes. Strikers have occupied the government's main administrative building and held noisy protests outside parliament calling for Marti's resignation. "We have started collecting signatures to demand the resignation of the head of government and now nobody will stop us," Gabriel Ubach, spokesman for the public service union, told reporters.
Date: Mon 27 Sep 2017
Source: Contagion Live [edited]
A recent Dispatch article published in the Centers for Disease Control and Prevention (CDC)'s Emerging Infectious Diseases journal, offers insight into a large norovirus outbreak that sprung up in Spain in 2016 that had been linked with bottled spring water. The Public Health Agency of Catalonia (ASPCAT) reported a staggering 4136 cases of gastroenteritis from 11-25 Apr 2016. Of the 4136 cases, 6 individuals required hospitalization. The CDC defines a "case-patient" as an "exposed person who had vomiting or diarrhoea (3 or more loose stools within 24 hours)," as well as 2 or more of the following symptoms: nausea, stomach pain, or fever.
ASPCAT investigators traced back the outbreak to contaminated bottled spring water in office water coolers. The water came from a source in Andorra, a small independent principality located between Spain and France. Norovirus is a "very contagious virus," according to the CDC, and it is common for individuals to become infected by eating contaminated food. Although it is possible to be infected by consuming contaminated drinking water, this mode of transmission is "rare in developed countries," according to the article.
The investigators collected water samples from a total of 4 19-L water coolers in 2 different offices located in Barcelona, "from which affected persons had drunk; samples 1 and 2 came from 2 water coolers in one office, while samples 3 and 4 came from 2 water coolers in another office. Using "positively charged glass wool and polyethylene glycol precipitation for virus concentration," the investigators tested the samples.
"We detected high RNA levels for norovirus genotype I and II, around 103 and 104 genome copies/L, in 2 of the 4 water cooler samples concentrated by glass wool filtration and polyethylene glycol precipitation," according to the article. The investigators noted that a drawback of using molecular methods is that they are not able to differentiate between particles that are infectious and those that are not. Therefore, they "predicted the infectivity of norovirus in the concentrated samples by treating the samples with the nucleic acid intercalating dye PMA propidium monoazide and Triton X surfactant before RT-qPCR," which allowed them to "distinguish between virions with intact and altered capsids."
In those 2 water samples, they found high genome copy values -- 49 and 327 genome copies/L for norovirus genotype I and 33 and 660 genomes copies/L for norovirus genotype II. This was not an unexpected finding, due to the large number of infected individuals associated with the outbreak. Through "PMA/Triton treatment before RT-qPCR assays," the investigators found that the proportion of infected virions accounted for 0.3% to 5.6% of the total number of physical particles in the water samples, "which was enough to cause gastrointestinal illness."
The investigators also analyzed faecal samples collected from infected individuals who worked at the office in which the 1st 2 water samples were collected. They detected the following genotypes in those faecal samples: GI.2 and GII.17. In the faecal samples collected from the other office, they isolated the following genotypes: GII.4/Sydney/2012, GI.2, GII.17, and GII.2.
"We hypothesize that the spring water was contaminated by all 4 strains (GI.2, GII.2, GII.4, and GII.17) but levels of viral contamination for each genotype were not homogeneous in all bottled coolers," the investigators wrote. "We may have detected only the GII.4 genotype in water samples 1 and 2 because of a higher concentration of this specific genotype or because of bias caused by the sampling, concentration, and molecular detection procedures."
The investigators admit one limitation to their study: the small number of water samples collected and analyzed. They attribute this to the fact that on 15 Apr 2016, 4 days after the onset of the outbreak, the company that produced the drinking water recalled over 6150 containers of water "of suspected quality" as a precautionary measure. The recall prevented the investigators from collecting more samples to assess, according to the article.
Although the exact cause of the contamination has not yet been identified, the investigators posit that "the high number of affected persons from 381 offices that received water coolers, and the many different genotypes found in some patients' faecal specimens" suggest that the spring aquifer had been contaminated by "sewage pollution," and the Andorra Ministry of Health and Welfare banned further use of the spring.
The investigators suggest that assessing commercially-produced mineral waters for different harmful pathogens, such as norovirus would be beneficial. They note, however, that creating, enhancing, and managing such "virus surveillance systems" would be costly. Thus, the investigators suggest taking a "balanced approach to keep both the cost and the time required for the analyses within feasibility limits." [Byline: Kristi Rosa]
=====================
[The interesting article published in the September 2017 issue of Emerging Infectious Diseases is:
Date: Thu, 26 Dec 2013 22:25:05 +0100 (MET)

ANDORRA LA VELLA, Andorra, Dec 26, 2013 (AFP) - A Spanish skier and a French snowboarder have died in avalanches in different mountain ranges in Europe, officials said Thursday.

The 27-year-old skier, a woman from Barcelona, died Wednesday while going off-piste alone in the Soldeu resort in Andorra, in the Pyrenees mountains between France and Spain, a resort manager told AFP. Although she was rescued within 10 minutes, after her glove was spotted on the surface, she was unable to be revived despite a helicopter dash to hospital.

In the Italian Alps, close to the border with France, a 24-year-old Frenchman who was snowboarding with three friends on a closed run died Thursday when an avalanche swept over him in the resort town of Les Arnauds. Local officials said he succumbed to multiple injuries, asphyxia and hypothermia.

Avalanches are common in Europe's ski resorts at this time of year, when early snows are heavy with moisture, and several deaths occur each winter. Last Sunday, a 35-year-old Frenchman died in an avalanche in the Alps near the Italian border while on a three-day trek with a friend.
Date: Fri 7 Feb 2003 From: Jaime R. Torres Source: EFE Salud, Thu 6 Feb 2003 (translated by Maria Jacobs) [edited] -------------------------------------------------- Close to 300 students in one school and 173 tourists staying in 7 hotels in the Principality of Andorra have been affected by outbreaks of gastroenteritis that, according to local authorities, are not related to each other. Monica Codina, Minister of Health, stated that the outbreak that has affected almost 300 children and 8 adults in the San Ermengol school was detected last Monday [3 Feb 2003] but that it may have started Wednesday or Thursday of the previous week. The epidemiological surveys of a group of pre-school and grammar school students that may also be affected have not been performed yet. Also pending are the results of the microbiological tests of the food and water served in the school dining room, but the minister has indicated that the probable cause of the outbreak is the fact that water pitchers were filled with hoses directly from the faucet. The Minister stated that this outbreak of gastroenteritis is not related to the one that affected 173 tourists, most of them young people on holiday, who where staying in 7 hotels of the Principality. The government is also investigating the cause of this outbreak and has indicated that an anomaly in the system that supplies water to the hotels was detected, requiring a process of chlorination, which has not been carried out due to the heavy snowfall of the past few days. * * * * * * * * * * [The suspicion that defective water supplies may be responsible for all of these independent outbreaks suggests that the etiologic agent may be an enterovirus, hepatitis A virus, or non-viral, rather than one of the noroviruses associated with sudden-onset viral gastroenteritis. Information on the outcome of diagnostic tests in progress would be welcomed. - ProMed Mod.CP]
More ...
Puerto Rico
No Profile is available at present
Travel News Headlines WORLD NEWS
Date: Sun, 15 Mar 2020 23:58:27 +0100 (MET)

San Juan, March 15, 2020 (AFP) - The US territory of Puerto Rico on Sunday ordered a 9:00 pm to 5:00 am curfew to stem the spread of the novel coronavirus, the strongest measure yet taken on American soil. It took effect immediately and lasts until March 30. "Faced with the possibility of transmission and propagation of the virus, I have ordered the imposition of a curfew for all residents of Puerto Rico," Governor Wanda Vazquez announced in a video message. "We must take every precaution to ensure that we do not become potential carriers," Vazquez said.

The Caribbean territory of 2.9 million, whose residents are US citizens, also will close many businesses from Sunday until the end of the month, she said. That includes malls, movie theaters, concert venues, gyms, bars and other businesses that bring together large crowds on the island popular with tourists. The exceptions will be businesses in the food supply chain, and in the medical care system, as well as drugstores, gas stations, banks and senior citizens' group homes.

At night, only those who are providing or receiving medical care, or carrying out essential duties, will be allowed to be on Puerto Rico's streets. Anyone defying the curfew faces a six-month jail term and a fine of up to $5,000. The island declared a state of emergency when its first cases were reported March 12. The island has reported five cases. On Friday, Vazquez accepted the resignation of Health Secretary Rafael Rodriguez Mercado, who was under fire for his handling the coronavirus emergency.

Recently, island residents were irate when two warehouses were found to be filled with abandoned supplies, apparently never used after Hurricanes Irma and Maria in 2017. The storms' one-two punch left Puerto Ricans without power for months and killed nearly 3,000 people, according to the local government's official numbers. President Donald Trump has accused the Puerto Rican government of incompetence and siphoning off hurricane relief money. The Puerto Rican leaders accused Trump of treating the population of the island like second class citizens.
Date: Thu, 16 Jan 2020 02:45:27 +0100 (MET)
By Ivelisse RIVERA, con Leila MACOR en Miami

Yauco, Puerto Rico, Jan 16, 2020 (AFP) - Living out in the open, their nerves on edge after a series of earthquakes that have shaken Puerto Rico, some 5,000 people are hoping that their president, Donald Trump, will heed the island's plea to be designated a disaster zone and free up much-needed aid. Since December 28, more than 1,000 tremors have rattled the US island territory in the Caribbean, which just two years ago was devastated by two powerful hurricanes in quick succession.

In Yauco, one of the areas worst hit by the earthquakes, dozens of people were sitting on cot beds Wednesday in the parking lot of a municipal stadium, sheltered from the sun by white tents and blue tarps handed out by the federal disaster management agency, known as FEMA. "The most difficult thing is the psychological aspect," said Wilfredo Rodriguez, 31. His house had been fractured by the seismic movement and he has spent a week living with his kids, aged six and 10, under an awning. "We are living in constant fear of another powerful tremor," he said.

He only returns to his house to wash, then hurries back to the shelter. "We worry that there'll be a more powerful tremor while we are inside the house," he said. Throughout the day, volunteers arrive to hand out food and toys for the children who fill the shelters: schools have been suspended because the buildings are not sturdy enough to withstand another quake. The island's earthquake detection system has registered 1,104 tremors in the past two weeks alone, of which 186 could be felt by the population. By comparison, during the whole of 2019 there were 6,442 tremors, of which just 62 could be felt by people on the island.

Further south, in Guanico, Juan Santiago decided to move into a shelter on Saturday after a tremor of 5.9 on the Richter scale hit the island. "The mountain shook and rocks and earth started to come down," said the 30-year-old. "My house has a crack in it and is about to fall down," he added. His home had weathered the Category Five winds of Hurricane Maria in September 2017 and of Hurricane Irma which followed it just two weeks later. "It's different to a hurricane. What is happening now is much nastier," he said.

As he was talking the earth shook again, a tremor of 5.2 magnitude. Vehicles rocked like hammocks in the wind, but the quake-hardened victims barely reacted. The houses in this part of the island are mostly rudimentary constructions built by the people who live in them with scant resources available in the mountains, where no regulations stipulate that buildings should be earthquake resistant. The government of Puerto Rico said that as of Monday, there were 4,924 people living in 28 shelters in 14 municipalities. There were no figures on how many buildings had been damaged or destroyed.

- Seeking disaster designation -
Puerto Rico's governor Wanda Vazquez Garced called on Trump to declare the earthquake a disaster and clear the way for desperately needed aid. Trump had declared an emergency days before, but the governor wanted more. The declaration of an emergency frees up to $5 million dollars in aid for the island, although Congress can bump that figure up. But if the situation is designated a disaster, there is no ceiling on funding, a FEMA spokesman said. On Wednesday, the government said it would release $8.2 billion in delayed hurricane relief that had been stalled after the president threatened to divert Puerto Rico's emergency funds to help pay for his wall on the US-Mexico border.

In the past few days there have been growing calls among Democratic lawmakers for Trump to declare the situation in Puerto Rico a disaster. It is a delicate subject, as Trump has accused the government of Puerto Rico of incompetence and of siphoning off hurricane relief money, triggering a public spat between the president and the mayor of San Juan, Carmen Yulin Cruz, as well as the former governor Ricardo Rossello, who was forced to step down last summer amid massive protests. The Puerto Rican leaders accused Trump of treating the population of the island like second class citizens.
Date: Sat, 11 Jan 2020 15:43:12 +0100 (MET)

Washington, Jan 11, 2020 (AFP) - A 5.9 magnitude earthquake rocked Puerto Rico Saturday, the latest in a series of powerful tremors that have shaken the US territory in recent days, the US Geological Survey reported.
The latest quake occurred at 8:54 am local time (1254 GMT) around 13 kilometres (eight miles) southeast of Guanica, a town on the island's southern Caribbean coastline that was hard hit by earlier quakes. The USGS revised its initial report of a 6.0 magnitude quake to 5.9. It follows a 6.4 magnitude quake Tuesday that killed one person, knocked
out electric power and caused widespread damage.

Puerto Rico Governor Wanda Vazquez declared a state of emergency after Tuesday's quake, which forced an automatic shutdown of the power grid. Puerto Rico's electric power authority reported outages in the towns of Ponce, Lares, Adjuntas and San German after the latest quake. The Pacific Tsunami Information Center in Hawaii issued a statement saying there was "no significant tsunami threat" but a small possibility of tsunami waves along coasts nearest the epicentre.

The island is still recovering from Hurricane Maria, which came ashore more than two years ago as a devastating Category 4 storm. Starting December 28, a wave of tremors have swept the island, putting residents on edge. The 6.4 quake on January 7 came a day after a 5.8 magnitude quake; it was followed by major aftershocks. Saturday's quakes were also preceded by a string of smaller tremors.
Date: Tue, 7 Jan 2020 23:44:45 +0100 (MET)
By Ricardo Arduengo

Guayanilla, Puerto Rico, Jan 7, 2020 (AFP) - Puerto Rico's governor declared a state of emergency on Tuesday after a powerful 6.4 magnitude earthquake killed at least one person in the south of the island and caused widespread damage. Governor Wanda Vazquez said the declaration would allow for the activation of National Guard troops in the US territory still recovering from a devastating 2017 hurricane. The US Geological Survey said the quake struck at 4:24 am (0824 GMT) with the epicenter off the coast of the southern city of Ponce, and was followed by more than a dozen aftershocks.

Tuesday's quake was the most powerful in a series of tremors that have shaken the island since December 28. Scientists initially sent out an alert about a potential tsunami but it was later canceled. The island's electricity authority said the quake had forced an automatic shutdown of the power grid, already severely damaged by Hurricane Maria more than two years ago. The worst damage appeared to be in towns on the southwest coast, including Ponce, Guayanilla and Guanica. El Nuevo Dia newspaper said a 73-year-old man died after a wall fell in his home in Ponce. Eight others there were reported injured.

Two power plants in Guayanilla sustained major damage, the Puerto Rico Electric Power Authority said. The city could be without power for two weeks, its mayor Nelson Torres Yordan said. Celebrity chef Jose Andres announced that a charity he runs, World Central Kitchen, had started serving meals and distributing solar-powered lamps in quake-hit areas. Vazquez announced that $130 million in emergency aid funding will be disbursed. On social media, people wrote of being shaken awake by the force of the quake. One woman on Twitter said she had been "wrenched from sleep." "Everybody is awake & scared all over," she posted. In Guayanilla, the Inmaculada Concepcion church, built in 1841, was heavily damaged. Volunteers salvaged statues and other valuable items from the ruins as a priest consoled distraught parishioners.

- 'Be safe' -
A 5.8 magnitude quake on Monday toppled some structures, caused power outages and small landslides, but did not result in any casualties. It also destroyed a popular tourist landmark, Punta Ventana, a natural stone arch that crumbled on the island's southern coast. Vazquez, the governor, said government employees were being given the day off on Tuesday to take care of their families. "We want everyone to be safe," she said. She said ports were undamaged and there are several weeks' supply of gasoline, diesel and natural gas stored so people need not worry about shortages.

The White House said President Donald Trump had been briefed and Pete Gaynor, head of the Federal Emergency Management Agency (FEMA), had been in touch with the governor. Trump's administration came under severe criticism for its response to Hurricane Maria. The Category 4 storm destroyed the island's already shaky power grid, overwhelmed public services, left many residents homeless and claimed several thousand lives, according to government estimates.
Date: Tue, 7 Jan 2020 12:52:34 +0100 (MET)

Washington, Jan 7, 2020 (AFP) - A strong earthquake struck south of Puerto Rico early Tuesday, the US Geological Survey said, the latest in a series of tremors that have shaken the island since December 28. The shallow 6.5 magnitude quake struck 13.6 kilometres (8.5 miles) south of the city of Ponce, the USGS said, revising down its initial reading of 6.6. The quake struck just off the US territory's southern Caribbean coastline at 4:24 am local time (0824 GMT). "The whole island is without power," the director of Puerto Rico Electric Power Authority, Jose Ortiz, told local media.

Puerto Rico's governor Wanda Vazquez Garced posted on Twitter that the government's security protocols had been activated. She said government employees were not expected at work, adding: "We want everyone to be safe." On social media, people wrote of being shaken awake by the force of the quake. One woman on Twitter said she had been "wrenched from sleep", adding "Everybody is awake & scared all over."

Dramatic images also shared on social media appeared to show widespread damage in the town of Guayanilla, home to around 20,000 people, as well as nearby Guanica. The mayor of Guayanilla told local news channel NotiUno that the town's church had collapsed in the incident.

An alert issued by the Tsunami Warning Center immediately following the earthquake was later cancelled. Tuesday's quake was the strongest of a series of tremors that have shaken the island since December 28, topping Monday's 5.8 quake. That earthquake toppled houses and caused power outages, but there were no reports of casualties.
More ...
Gibraltar
United Kingdom and Gibraltar (England, Wales, Scotland, Northern Ireland) US Consular Information Sheet
June 03, 2008
COUNTRY DESCRIPTION:
The United Kingdom of Great Britain and Northern Ireland is a highly developed constitutional monarc
y comprised of Great Britain (England, Scotland and Wales) and Northern Ireland.
Read the Department of State Background Notes on the United Kingdom for additional information.
Gibraltar is a United Kingdom Overseas Territory bordering Spain and located at the southernmost tip of Europe at the entrance to the Mediterranean Sea.
It is one of thirteen former British colonies that have elected to continue their political links with London.
Tourist facilities are widely available.

ENTRY/EXIT REQUIREMENTS:
A visa is not required for tourist or business visits to the UK of less than six months in duration.
Visitors wishing to remain longer than one month in Gibraltar should regularize their stay with Gibraltar immigration authorities.
Those planning to visit the UK for any purpose other than tourism or business, or who intend to stay longer than six months, should consult the website of the British Embassy in the United States at http://britainusa.com for information about current visa requirements.
Those who are required to obtain a visa and fail to do so may be denied entry and returned to their port of origin.
The British government is currently considering reducing the visa-free period from six months to 90 days.
Travelers should be alert to any changes in legislation.
The U.S. Embassy cannot intervene in UK visa matters.
In addition to the British Embassy web site at http://britainusa.com, those seeking current UK visa information may also contact UK consular offices via their premium rate telephone service at 1-900-656-5000 (cost $3/minute) or 1-212-796-5773 ($12 flat fee).
Information about dual nationality or the prevention of international child abduction can be found on our web site.
For further information about customs regulations, please read our Customs Information sheet.
SAFETY AND SECURITY:
The United Kingdom is politically stable, with a modern infrastructure, but shares with the rest of the world an increased threat of terrorist incidents of international origin, as well as the potential, though significantly diminished in recent years, for isolated violence related to the political situation in Northern Ireland (a part of the United Kingdom).
On July 7, 2005, a major terrorist attack occurred in London, as Islamic extremists detonated explosives on three underground trains and a bus in Central London, resulting in over 50 deaths and hundreds of injuries.
Following the attacks, the public transportation system was temporarily disrupted, but quickly returned to normal.
A similar but unsuccessful attack against London's public transport system took place on July 21, 2005.
UK authorities have identified and arrested people involved in these attacks.
Similarly, those involved in terrorist incidents in London and Glasgow during the summer of 2007 were identified and arrested.
Like the US, the UK shares its national threat levels with the general public to keep everyone informed and explain the context for the various increased security measures that may be encountered. UK threat levels are determined by the UK Home Office and are posted on its web site at http://www.homeoffice.gov.uk/security/current-threat-level/.
Information from the UK Security Service, commonly known as MI5, about the reasons for the increased threat level and actions the public can take is available on the MI5 web site at http://www.mi5.gov.uk/.
On August 10, 2006, the Government of the United Kingdom heightened security at all UK airports following a major counterterrorism operation in which individuals were arrested for plotting attacks against US-bound airlines.
As a result of this, increased restrictions concerning carry-on luggage were put in place and are strictly enforced.
American citizens are advised to check with the UK Department for Transport at http://www.dft.gov.uk/transportforyou/airtravel/airportsecurity/ regarding the latest security updates and carry-on luggage restrictions.
The British Home Secretary has urged UK citizens to be alert and vigilant by, for example, keeping an eye out for suspect packages or people acting suspiciously at subway (called the "Tube" or Underground) and train stations and airports and reporting anything suspicious to the appropriate authorities.
Americans are reminded to remain vigilant with regard to their personal security and to exercise caution.
For more information about UK public safety initiatives, consult the UK Civil Contingencies Secretariat web site at http://www.ukresilience.gov.uk.
The political situation in Northern Ireland has dramatically improved since the signing of the Good Friday Agreement in 1998, the announcement by the Irish Republican Army (IRA) on July 28, 2005, that it would end its armed campaign, and the agreement to set up a power-sharing government on May 8, 2007.
The potential remains, however, for sporadic incidents of street violence and/or sectarian confrontation. American citizens traveling to Northern Ireland should therefore remain alert to their surroundings and should be aware that if they choose to visit potential flashpoints or attend parades sporadic violence remains a possibility. Tensions may be heightened during the summer marching season (April to August), particularly during the month of July around the July 12th public holiday.

The phone number for police/fire/ambulance emergency services - the equivalent of "911" in the U.S. - is "999" in the United Kingdom and "112" in Gibraltar.
This number should also be used for warnings about possible bombs or other immediate threats.
The UK Anti-Terrorist Hotline, at 0800 789 321, is for tip-offs and confidential information about possible terrorist activity.
For the latest security information, Americans traveling abroad should regularly monitor the Department of State, Bureau of Consular Affairs' web site at http://travel.state.gov, where the current Travel Warnings, Travel Alerts, as well as the Worldwide Caution can be found.
Recent communications from U.S. Embassy London to the local American citizen community, called Warden Messages, can be found on the U.S. Embassy's American Citizens' Services web site at http://london.usembassy.gov/cons_new/acs/index.html.
Up-to-date information on safety and security can also be obtained by calling 1-888-407-4747 toll free in the U.S., or for callers outside the U.S. and Canada, a regular toll-line at 1-202-501-4444.
These numbers are available from 8:00 a.m. to 8:00 p.m. Eastern Time, Monday through Friday (except U.S. federal holidays).
The Department of State urges American citizens to take responsibility for their own personal security while traveling overseas.
For general information about appropriate measures travelers can take to protect themselves in an overseas environment, see the Department of State's pamphlet, A Safe Trip Abroad.
CRIME:
The United Kingdom and Gibraltar benefit from generally low crime rates and rates decreased slightly in 2007 in significant categories, including violent crime.
The crime situation in the UK is similar to the United States, with typical incidents including pick-pocketing; mugging; "snatch and grab" thefts of mobile phones, watches and jewelry; and theft of unattended bags, especially at airports and from cars parked at restaurants, hotels and resorts.
Pickpockets target tourists, especially at historic sites, restaurants, on buses, trains and the London Underground (the "Tube," or subway).
Thieves often target unattended cars parked at tourist sites and roadside restaurants, looking for laptop computers and hand-held electronic equipment, especially global positioning satellite equipment.
Walking in isolated areas, including public parks, especially after dark, should also be avoided, as these provide advantageous venues for muggers and thieves.
At night or when there is little foot traffic, travelers should be especially careful using the underground pedestrian tunnels.
As a general rule, either walk the extra distance to use a surface crossing or wait until there are other adult pedestrians entering the tunnel.

In London, travelers should use only licensed "black taxi cabs," or car services recommended by their hotel or tour operator.
Unlicensed taxis or private cars posing as taxis may offer low fares, but are often uninsured and may have unlicensed drivers.
In some instances, travelers have been robbed and raped while using these cars.
You can access 7,000 licensed "Black Cabs" using just one telephone number – 0871 871 8710. This taxi booking service combines all six of London's radio taxi circuits, allowing you to telephone 24 hours a day if you need to "hail a cab." Alternatively, to find a licensed minicab, text "HOME" to 60835 on your mobile phone to get the telephone number to two licensed minicab companies in the area. If you know in advance what time you will be leaving for home, you can pre-book your return journey.
The "Safe Travel at Night" partnership among the Metropolitan Police, Transport for London, and the Mayor of London maintains a website with additional information at http://www.cabwise.com/.
Travelers should not leave drinks unattended in bars and nightclubs.
There have been some instances of drinks being spiked with illegal substances, leading to incidents of robbery and rape.
Due to the circumstances described above, visitors should take steps to ensure the safety of their U.S. passports.
Visitors in England, Scotland, Wales, Northern Ireland, and Gibraltar are not expected to produce identity documents for police authorities and thus may secure their passports in hotel safes or residences.
Abundant ATMs that link to U.S. banking networks offer an optimal rate of exchange and they preclude the need to carry a passport to cash travelers' checks.
Travelers should be aware that U.S. banks might charge a higher processing fee for withdrawals made overseas.
Common sense personal security measures utilized in the U.S. when using ATMs should also be followed in the UK.
ATM fraud in the UK is becoming more sophisticated, incorporating technologies to surreptitiously record customer ATM card and PIN information.
Travelers should avoid using ATMs that look in any way "temporary" in structure or location, or that are located in isolated areas.
Travelers should be aware that in busy public areas, thieves use distraction techniques, such as waiting until the PIN number has been entered and then pointing to money on the ground, or attempting to hand out a free newspaper.
When the ATM user is distracted, a colleague will quickly withdraw cash and leave.
If distracted in any way, travelers should press the cancel transaction button immediately and collect their card before speaking to the person who has distracted them.
If the person's motives appear suspicious, travelers should not challenge them but remember the details and report the matter to Police as soon as possible.
In addition, travelers should not use the ATM if there is anything stuck to the machine or if it looks unusual in any way.
If the machine does not return the card, report the incident to the issuing bank immediately.

INFORMATION FOR VICTIMS OF CRIME:
The loss or theft abroad of a U.S. passport should be reported immediately to the local police and the nearest U.S. Embassy or Consulate at the opening of the next business day.
The U.S. Embassy or Consulate only issues replacement passports during regular business hours.
If you are the victim of a crime while overseas, report it to local police.
The nearest U.S. Embassy or Consulate will also be able to assist by helping you to find appropriate medical care, contacting family members or friends, and explaining how funds could be transferred.
Although the investigation and prosecution of the crime is solely the responsibility of local authorities, consular officers can help you to understand the local criminal justice process and to find an attorney if needed.

Visit the "Victim Support" web site, maintained by an independent UK charity to helps people cope with the effects of crime: http://www.victimsupport.org.uk/
See our information for Victims of Crime.
MEDICAL FACILITIES AND HEALTH INFORMATION:
While medical services are widely available, free care under the National Health System is allowed only to UK residents and certain EU nationals.
Tourists and short-term visitors will be charged for medical treatment in the UK.
Charges may be significantly higher than those assessed in the United States.
Hiking in higher elevations can be treacherous.
Several people die each year while hiking, particularly in Scotland, often due to sudden changes in weather.
Visitors, including experienced hikers, are encouraged to discuss intended routes with local residents familiar with the area, and to adhere closely to recommendations.
Information on vaccinations and other health precautions, such as safe food and water precautions and insect bite protection, may be obtained from the Centers for Disease Control and Prevention's hotline for international travelers at 1-877-FYI-TRIP (1-877-394-8747) or via the CDC's web site at http://wwwn.cdc.gov/travel/default.aspx.
For information about outbreaks of infectious diseases abroad consult the World Health Organization's (WHO) web site at http://www.who.int/en.

MEDICAL INSURANCE:
The Department of State strongly urges Americans to consult with their medical insurance company prior to traveling abroad to confirm whether their policy applies overseas and whether it will cover emergency expenses such as a medical evacuation.
If your medical insurance policy does not provide overseas coverage, you may want to purchase a short-term policy for your trip.
The Department of State provides a list of travel insurance companies that can provide the additional insurance needed for the duration of one's trip abroad in its online at medical insurance overseas.
Remember also that most medical care facilities and medical care providers in the UK do not accept insurance subscription as a primary source of payment.
Rather, the beneficiary is expected to pay for the service and then seek reimbursement from the insurance company.
This may require an upfront payment in the $10,000 to $20,000 range

Please see our information on medical insurance overseas.

TRAFFIC SAFETY AND ROAD CONDITIONS:
While in a foreign country, U.S. citizens may encounter road conditions that differ significantly from those in the United States.
The information below concerning the United Kingdom is provided for general reference only, and may not be totally accurate in a particular location or circumstance.

UK penalties for driving under the influence of even minimal amounts of alcohol or drugs are stiff and often result in prison sentences.
In contrast to the United States and continental Europe, where traffic drives on the right side of the road, in the UK, it moves on the left.
The maximum speed limit on highways/motorways in the UK is 70MPH.
Motorways generally have a hard shoulder (breakdown lane) on the far left, defined by a solid white line.
It is illegal to stop or park on a hard shoulder unless it is an emergency.
In such cases, you should activate your hazard lights, get out of your vehicle and go onto an embankment for safety.
Emergency call boxes (orange telephone booths with "SOS" printed on them) may be found at half-mile intervals along the motorway.
White and blue poles placed every 100 yards along the motorway point in the direction of the nearest call box.
Emergency call boxes dial directly to a motorway center.
It is best to use these phones rather than a personal cell phone, because motorway center personnel will immediately know the location of a call received from an emergency call box.
Roadside towing services may cost approximately £125.
However, membership fees of automotive associations such as the RAC or AA (Automobile Association) often include free roadside towing service.
Visitors uncomfortable with, or intimidated by, the prospect of driving on the left-hand side of the road may wish to avail themselves of extensive bus, rail and air transport networks that are comparatively inexpensive.
Roads in the UK are generally excellent, but are narrow and often congested in urban areas.
If you plan to drive while in the UK, you may wish to obtain a copy of the Highway Code, available at http://www.highwaycode.gov.uk.
Travelers intending to rent cars in the UK should make sure that they are adequately insured.
U.S. auto insurance is not always valid outside the U.S., and travelers may wish to purchase supplemental insurance, which is generally available from most major rental agents.
The city of London imposes a congestion charge of £8 (eight pounds sterling, or approximately U.S. $16.00) on all cars entering much of central London Monday through Friday from 7:00 a.m. to 6:30 p.m.
Information on the congestion charge can be found at http://www.cclondon.com.
Public transport in the United Kingdom is excellent and extensive.
However, poor track conditions may have contributed to train derailments resulting in some fatalities.
Repairs are underway and the overall safety record is excellent.
Information on disruptions to London transportation services can be found at http://www.tfl.gov.uk and information about the status of National Rail Services can be found at http://www.nationalrail.co.uk.
Many U.S. pedestrians are injured, some fatally, every year in the United Kingdom, because they forget that oncoming traffic approaches from the opposite direction than in the United States.
Extra care and alertness should be taken when crossing streets; remember to look both ways before stepping into the street.
Driving in Gibraltar is on the right-hand side of the road, as in the U.S. and Continental Europe.
Persons traveling overland between Gibraltar and Spain may experience long delays in clearing Spanish border controls.
Please refer to our Road Safety Overseas page for more information.
For specific information concerning United Kingdom driving permits, vehicle inspection, road tax and mandatory insurance, refer to the United Kingdom's Department of Environment and Transport web site at http://www.dft.gov.uk, the Driving Standards Agency web site at http://www.dsa.gov.uk or consult the U.S. Embassy in London's web site at http://london.usembassy.gov/.

AVIATION SAFETY OVERSIGHT:
The U.S. Federal Aviation Administration (FAA) has assessed the Government of the United Kingdom's Civil Aviation Authority as being in compliance with International Civil Aviation Organization (ICAO) aviation safety standards for oversight of the UK's air carrier operations.
For further information, travelers may visit the FAA's web site at http://www.faa.gov/safety/programs_initiatives/oversight/iasa.

SPECIAL CIRCUMSTANCES:
The legal drinking age in the UK is generally lower than in the U.S. and social drinking in pubs is often seen as a routine aspect of life in Britain. Parents, organizers of school trips, and young travelers should be aware of the impact that this environment may have when combined with the sense of adventure that comes with being abroad.
Please see our Students Abroad web site as well Studying Abroad to help students plan a safe and enjoyable adventure.
The UK has strict gun-control laws, and importing firearms is extremely complicated. Travelers should consider leaving all firearms in the United States.
Restrictions exist on the type and number of weapons that may be possessed by an individual.
All handguns, i.e. pistols and revolvers, are prohibited with very few exceptions.
Licensing of firearms in the UK is controlled by the Police.
Applicants for a license must be prepared to show 'good reason' why they require each weapon.
Applicants must also provide a copy of their U.S. gun license, a letter of good conduct from their local U.S. police station and a letter detailing any previous training, hunting or shooting experience. Background checks will also be carried out.
Additional information on applying for a firearm certificate and/or shotgun certificate can be found on the Metropolitan Police Firearms Enquiry Teams web site at http://www.met.police.uk/firearms-enquiries/index.htm.
A number of Americans are lured to the UK each year in the belief that they have won a lottery or have inherited from the estate from a long-lost relative.
Americans may also be contacted by persons they have "met" over the Internet who now need funds urgently to pay for hospital treatment, hotel bills, taxes or airline security fees.
Invariably, the person contacted is the victim of fraud.
Any unsolicited invitations to travel to the UK to collect winnings or an inheritance should be viewed with skepticism.
Also, there are no licenses or fees required when transiting a UK airport, nor is emergency medical treatment withheld pending payment of fees.
Please see our information on International Financial Scams. Please read our Customs Information.

CRIMINAL PENALTIES:
While in a foreign country, a U.S. citizen is subject to that country's laws and regulations, which sometimes differ significantly from those in the United States and may not afford the protections available to the individual under U.S. law.
Penalties for breaking the law can be more severe than in the United States for similar offenses.
Persons violating British law, even unknowingly, may be expelled, arrested or imprisoned.
Penalties for possession, use, or trafficking in illegal drugs in the UK are severe, and convicted offenders can expect long jail sentences and heavy fines.
Engaging in sexual conduct with children or using or disseminating child pornography in a foreign country is a crime, prosecutable in the United States.
Please see our information on Criminal Penalties.
Many pocketknives and other blades, and mace or pepper spray canisters, although legal in the U.S., are illegal in the UK and will result in arrest and confiscation if detected.
A UK Metropolitan Police guide to items that are prohibited as offensive weapons is available at http://www.met.police.uk/youngpeople/guns.htm.
A UK Customs Guide, detailing what items visitors are prohibited from bringing into the UK, is available at http://customs.hmrc.gov.uk/channelsPortalWebApp/downloadFile?contentID=HMCE_CL_001734.
Air travelers to and from the United Kingdom should be aware that penalties against alcohol-related and other in-flight crimes ("air rage") are stiff and are being enforced with prison sentences.
Please also see our information on customs regulations that pertain when returning to the US.

CHILDREN'S ISSUES:
For information on intercountry adoption and international parental child abduction, see the Office of Children's Issues.

REGISTRATION / EMBASSY LOCATION:
Americans living or traveling in the United Kingdom are encouraged to register with the nearest U.S. Embassy or Consulate through the State Department's travel registration web site, and to obtain updated information on travel and security within the United Kingdom.
By registering, Americans make it easier for the Embassy or Consulate to contact them in case of emergency, and to relay updated information on travel and security within the United Kingdom.
The Embassy and Consulates regularly send security and other information via email to Americans who have registered.
As noted above, recent communications from U.S. Embassy London to the local American citizen community, called Warden Messages, can be found on the embassy's web site.
Americans without Internet access may register directly with the nearest U.S. Embassy or Consulate.
The Consular Section also disseminates a newsletter every month.
Those wishing to subscribe to the monthly consular newsletter in London should send a request by email to SCSLondon@state.gov.
The U.S. Embassy is located at 24 Grosvenor Square, London W1A 1AE; telephone: in country 020-7499-9000; from the U.S. 011-44-20-7499-9000 (24 hours); Consular Section fax: in country 020-7495-5012; from the U.S. 011-44-20-7495-5012, and on the Internet at http://london.usembassy.gov.
The U.S. Consulate General in Edinburgh, Scotland, is located at 3 Regent Terrace, Edinburgh EH7 5BW; Telephone: in country 0131-556-8315, from the U.S. 011-44-131-556-8315.
After hours: in country 01224-857097, from the U.S. 011-44-1224-857097.
Fax: in country 0131-557-6023; from the U.S. 011-44-131-557-6023.
Information on the Consulate General is included on the Embassy's web site at http://london.usembassy.gov/scotland.
The U.S. Consulate General in Belfast, Northern Ireland, is located at Danesfort House, 228 Stranmillis Road, Belfast BT9 5GR; Telephone: in country 028-9038-6100; from the U.S. 011-44-28-9038-6100.
Fax:
in country 028-9068-1301; from the U.S. 011-44-28-9068-1301.
Information on the Consulate General is included on the Embassy's web site at: http://london.usembassy.gov/nireland.
There is no U.S. consular representation in Gibraltar.
Passport questions should be directed to the U.S. Embassy in Madrid, located at Serrano 75, Madrid, Spain, tel (34)(91) 587-2200, and fax (34)(91) 587-2303.
The web site is http://madrid.usembassy.gov.
All other inquiries should be directed to the U.S. Embassy in London.
* * *
This replaces the Consular Information Sheet dated December 12, 2007, to update the sections on Entry Requirements, Safety and Security, Crime, Victims of Crime, Medical Facilities, Medical Insurance, Traffic Safety and Road Conditions, and Special Circumstances.
Travel News Headlines WORLD NEWS
Date: Thu 24 Aug 2017
Source: Gibraltar Chronicle [edited]
<
http://chronicle.gi/2017/08/tiger-mosquito-found-in-gibraltar-but-no-cause-for-concern-officials-say/
>
An aggressive species of mosquito known to transmit viral diseases has been detected in Gibraltar, but public health officials insist there is no cause for alarm. Public Health Gibraltar and the Environmental Agency confirmed that the mosquito of the species _Aedes albopictus_, also known as the tiger mosquito, has been found in Gibraltar.
Last June [2017] after 9 months of intensive surveillance, officials said no tiger mosquito had been found in Gibraltar. But this has now changed after the 1st tiger mosquito was found in the urban dome stic environment within Gibraltar. "This finding alone does not however materially alter any health risks in Gibraltar and there is no immediate cause for public concern," the government said in a statement. Public Health Gibraltar was first alerted in January 2016 to the discovery of the mosquito in Malaga and Algeciras [in Andalusia, Spain]. Since then, together with the Environmental Agency, it began working with international experts to mount surveillance in Gibraltar.
World Health Organization experts visited Gibraltar and gave advice on setting traps and monitoring locations, but no tiger mosquito had been detected until now. The tiger mosquito is not native to Gibraltar and has not been previously found here. It is common in other countries where it transmits viral diseases like Zika, dengue, and chikungunya. It is a domestic species, breeds in water in urban areas -- water butts, blocked drains, rainwater gullies -- and is able to reach high abundance around residential areas.
It is also a day-time mosquito, that aggressively bites humans. "Health risks to the public only arise if the virus causing these diseases is also present, which is not the case in Gibraltar," the government said. "The virus can, however, be imported by travellers returning from an overseas country and if this happens, there is a risk of spread, but only if the mosquito bites within a small window period of about a week after the fever starts."
Public Health Gibraltar has been raising awareness of travel risk amongst travellers through its publication A Factsheet for Travellers and recommends the following precautions:
- before travelling to affected areas, consult your doctor or seek advice from a travel clinic, especially if you have an immune disorder or severe chronic illness;
- if you are pregnant or are considering pregnancy, consider postponing non-essential travel;
- when staying in a mosquito-prone area, wear mosquito repellents and take mosquito bite prevention measures;
- if you have symptoms within 3 weeks of return from an affected country, contact your doctor;
- if you have been diagnosed with any of the diseases Zika, dengue, or chikungunya, take strict mosquito bite prevention measures for 10 days after the fever starts.
==========================
[The appearance of _Aedes albopictus_ in Gibraltar is not surprising. A map of the distribution of this species as of April this year (2017) shows it present around the Mediterranean Basin and up to Gibraltar on the west (<
https://ecdc.europa.eu/en/publications-data/aedes-albopictus-current-known-distribution-europe-april-2017
>).
Now it has been found in Gibraltar. The concerns are real about transmission of dengue, chikungunya, and Zika viruses should populations of _Ae. albopictus_ become established. In 2015 there were a few locally acquired cases of dengue in the south of France. This also happened on a larger scale in Emilia Romagna, Italy, when a viraemic man introduced chikungunya virus into Italy and sparked an outbreak.
One hopes that mosquito surveillance will continue in Gibraltar, perhaps be intensified, and help guide vector control efforts. - ProMED Mod.TY]
[A HealthMap/ProMED-mail map can be accessed at: <
http://healthmap.org/promed/p/517
>.]
Date: Wed, 1 Jun 2011 01:46:48 +0200 (METDST)

GIBRALTAR, June 1, 2011 (AFP) - A fuel tank exploded and caught fire near a cruise ship in the British territory of Gibraltar Tuesday, injuring at least 15 people, most of them on the vessel, local officials and the ship's owners said. The blast was probably caused by a spark from welding operations, Chief Minister Peter Caruana told Radio Gibraltar. But police were not ruling out any possibility including that of an attack, he added. Flames several metres high could be seen coming out of the tank with dense black smoke billowing across the port as firefighters directed jets of water at the blaze from tugboats. The fire continued late into the night, with Radio Gibraltar reporting more explosions were heard. The tank was close to the giant cruise ship, Independence of the Seas, which had arrived in Gibraltar Tuesday morning. The ship made an emergency departure immediately after the blast Tuesday afternoon.

The Gibraltar government and the ship's owners, Royal Caribbean International, both said 12 people on the ship had been hurt. Gibraltar officials said one of the passengers had suffered a fractured arm. Two Spanish welders working on the tank were injured, including one who was in critical condition in a burns unit at a hospital in the southern Spanish city of Seville, Radio Gibraltar said. A police officer was also slightly injured in the rescue attempt, police said. "The lid of the tank was blown off by the blast," a police spokesman said. The statement from Royal Caribbean International said: "Immediately after the explosion, the ship retracted the gangway and moved a safe distance from the dock. "Twelve guests sustained minor injuries and have received medical treatment onboard." The boat was on a two-week cruise, having left the southern English port of Southampton on Saturday, the company added.

Air services to Gibraltar were suspended and offices in the port area evacuated. The police spokesman said the possibility of adjacent tanks overheating and exploding could not be ruled out. Caruana described it as a serious incident but said there was "no cause for concern". "Once it was established that there were welding operations going on, on top of the very tank at the time it exploded, (that) makes that a frontrunner for a likely explanation, but all possibilities are being kept open," he told Radio Gibraltar. "The police are obviously keeping their minds open to the possibility of maybe a security incident. It's looking unlikely but all possibilities are being looked into if only to be excluded."

"The plan is to allow it to carry on burning itself off," he said later Tuesday, but warned that the wind was due to change during the night, which could bring the smoke over land. Spanish tugs from a private company were helping the local fire services, he added. One witness said he was in his office nearby when he heard three loud explosions. "We started running out and saw one of the main tanks set alight. My concern was the poor people who were working there," he told Radio Gibraltar. The public was being advised to keep away from the area and keep windows closed due to the smoke. Gibraltar is a 6.5-square-kilometre (2.6-square-mile) British territory of around 30,000 people off the tip of southern Spain. Madrid ceded it to London in 1713 under the Treaty of Utrecht, but it has long fuelled tensions between the two countries.
Date: Tue, 10 Aug 2010 20:08:15 +0200 (METDST)

GIBRALTAR, Aug 10, 2010 (AFP) - Gibraltar on Tuesday condemned as "illegal" a proposal by the neighbouring Spanish town of La Linea to impose a tax on cars entering or leaving the tiny British territory by road. The decision comes amid thorny relations between Madrid and London over the disputed British possession off the tip of southern Spain.

La Linea mayor Alejandro Sanchez on Monday announced the "congestion charge" of no more than five euros (6.5 dollars) on cars crossing into and out of Gibraltar, saying the measure will be imposed in October once it is passed by the town council. He said lorries carrying debris and other materials used in Gibraltar to reclaim land from the sea will pay more, but the exact amount has not yet been determined. Sanchez, a member of Spain's conservative opposition Popular Party, said the tax is needed partly to compensate the municipality for austerity measures imposed by the socialist government in Madrid. La Linea residents would be exempt, but it was not clear if Gibraltarians would also have to pay.

The Gibraltar government reacted angrily and said it has contacted the Spanish authorities over the decision. "The confused statements by the mayor of La Linea in respect of the proposed toll describe a litany of illegalities under EU Law and probably also under Spanish law," it said in a statement. "The mayor of La Linea is clearly engaged in a political manoeuvre with his central government, which is unlikely to allow the proposal.

"The mayor's proposals are wholly unacceptable both legally and politically and in the unlikely event that these measures should be introduced, the (Gibraltar) government will take appropriate steps." Spain ceded Gibraltar to Britain in 1713 under the Treaty of Utrecht but has retained first claim on the tiny peninsula should Britain renounce sovereignty.

"The Rock" has long fuelled tensions between Spain and Britain, with Madrid arguing the 6.5-square-kilometre (2.6-square-mile) territory that is home to roughly 30,000 people should be returned to Spanish sovereignty. But its people overwhelmingly rejected an Anglo-Spanish proposal for co-sovereignty in a referendum in 2002. In recent months British and Spanish naval and police boats have engaged in a series of cat and mouse games in the waters off Gibraltar, which lies at the strategic western entrance to the Mediterranean.
Date: Thu 23 Oct 2008
Source: Panorama.gi [edited]
---------------------------------
During the last 10 weeks, Gibraltar has experienced an outbreak of measles. "We have so far been notified of over 250 cases and notifications are still coming in at around 4-6 cases per day," said the Gibraltar Health Authority [GHA], who believe that the actual numbers are greater as many people with mild attacks have chosen not to report them. While the majority of infections in the outbreak have been mild, some have been severe and a few patients including babies have needed intensive care. Measles is an unpleasant disease with fever, sore throat, streaming eyes, diarrhoea, and rash. Most people recover within a week or so, but complications like fits, bacterial infection, or pneumonia can develop. Long-term complications can also arise in very young children.
Says the GHA: It is important that all persons with symptoms suggestive of measles should report the illness to their doctor to enable complications to be detected at an early stage. In addition to medical advice, persons with the illness should follow general hygiene practices such as limiting contact with other people, carefully discarding soiled tissues, and washing their hands. Anyone who has had measles infection is immune for life and cannot get measles again. There is no basis for the rumour that some people have had measles twice. It is possible that infection with rubella (German measles, a different disease) may have caused the confusion. Vaccination with the MMR [measles, mumps, and rubella] vaccine is the only way to prevent measles infection.
[So far], the 250 cases have been in persons who are unvaccinated or partly vaccinated (one dose only). Not a single case has occurred in a person who has had a full course of MMR vaccine. MMR vaccine has been available free to children [from] Gibraltar's health service since 1989, although the boosters were only introduced in 2002. It is also a very safe and effective vaccine, with an impressive track record," they say. Gibraltar Health Authority adds that it is continuing to advise all parents of children who have not had the MMR vaccine to immunise their children. There had been some difficulties in obtaining vaccine recently due to an international shortage, but fresh supplies have now been received. The course consists of 2 injections, approximately 3 months apart. Please note that BOTH the doses are needed for adequate immunity. They add: If your child has received only one dose, either now or in the past, he or she could still be at risk. Arrangements have been made to offer additional vaccination to all unimmunised children as follows: During October and November [2008], the Child Welfare Clinics (primary care centre) will be open on Mondays (2:00 pm to 4:00 pm), Wednesdays (9:00 am to 11:00 am) and Fridays (9:00 am to 11:00 am) for immunisations. Appointments are not necessary.
-------------------------------
[The Rock of Gibraltar is located at the entrance of the Mediterranean. Gibraltar is connected to Spain by a sandy isthmus, by a ferry to Morocco, and by flights to London. By virtue of its geographical position and political status Gibraltar is vulnerable to introduction of infectious disease from diverse sources. No information has been provided regarding the source of the measles virus responsible for this outbreak. In this respect it will be relevant to determine the genotype of the measles virus involved (see comment in ProMED-mail "Measles - Gibraltar 20080814.2529"). The outbreak has escalated from the 17 cases reported on 14 Aug 2008 to the current 250 cases. Despite the availability of free MMR vaccination it is clear that there is an appreciable number of unimmunised individuals in the community who remain susceptible to measles virus infection. It is encouraging that efforts are underway to expand vaccine coverage.
Date: Wed, 16 Apr 2008 14:56:40 +0200 (METDST) GIBRALTAR, April 16, 2008 (AFP) - Animal rights groups have expressed outrage over a plan by Gibraltar's government to cull its famous Barbary Apes, which are posing a hazard as they roam the town in search of food. The government of the tiny British territory off Spain's southern coast plans to cull 25 of the simians, whose population has exploded to around 200. The mischievous primates climb over cars and pull out antennas, open rubbish bags and rifle through handbags left unattended in the popular tourist destination. Officially, the management of the apes is the responsibility of the Gibraltar Ornithological and Natural History Society (GONHS), on contract from the government. But the society said it has not approved the cull. "Our policy is that culling can be a population management solution but only in extreme cases when there is no other more suitable option," GONHS general secretary Dr. John Cortes said on Tuesday. "We would only ever recommend a cull after very careful assessment of the situation from a veterinary and a genetic point of view." However, Environment Minister Ernest Britto said a licence has been issued for the cull and two of the apes have already been given lethal injections. Helen Thirlway, the head of Britain's International Primate Protection League, said the government was failing to manage the apes "in a responsible manner." "There have been many advances and pilot studies in recent years on different methods of controlling free-roaming monkeys," she was quoted as saying in the local media Wednesday. "We are more than happy to work with the government of Gibraltar and with GONHS to help them develop more efficient, alternative solutions, but this needless slaughter has to stop." According to legend, if the apes disappear, Britain will lose control of Gibraltar. When wartime British prime minister Winston Churchill heard their population was low, British consuls in North Africa -- from where the apes originally came -- were tasked with sending new young simians to the Rock. At one time, the apes were looked after by the British army stationed in Gibraltar, which selected a place up the Rock where they were fed daily to keep them from loitering downtown. Spain ceded Gibraltar to Britain in 1713, but has retained a constitutional claim should Britain renounce sovereignty. The vast majority of the 30,000 people want to retain their links with Britain.
More ...
Jamaica
******
Healthy Travelling In Jamaica
*******
General Information;
Jamaica is the 3rd largest of the Caribbean islands and is situated about 600 miles south of Miami, Florida. The climate in Jamaica remains fairly steady throughout the
year with temperatures averaging 27 - 35 C during the summer months (May to September) and 21 - 27 C during their winter! The ambient temperature and rainfall are both affected markedly by the changes in elevation and geography throughout the island. Rainfall varies from an annual average of 25" in the capital, Kingston, to an average of 250" at Blue Mountain Peak. Most of the rain tends to fall between April/May or October/November. The relative humidity in Kingston ranges from an average low of 63% in February to 86% in October.
Health Care Facilities;
The US Department of State's consular information sheet states that medical care may be limited. Doctors and hospitals often expect immediate cash payment for health services. A list of some of the IAMAT doctors in Jamaica follows;
- Dr. Luois S. Grant - Kingston - tel 927 1106
- Dr. B.A. Morgan - May Pen - tel 986 2370
- Dr. Noel Black - Ochos Rios - tel 972 2296
Sun Exposure;
Frequently travellers from Ireland to Jamaica will want to soak up the sunshine before returning to our rather less exposed shores. Some will tan easily but even they need to take care with the extent of their sun exposure. Many fair skinned Irish travellers will burn easily and so remember to limit your exposure especially during the first week. Use high sun blocking lotions (15+) while you acliamatise and then only drop down the protective factor (10+) if you are sure you will not burn. Watch out especially for the back of your neck, the front of your ankles and the top of your legs. Many of these areas will be unused to such exposure! Also remember if you are travelling in a car or coach watch out that you cover your exposed elbow which may be cooled by the passing breeze.
Sun Stroke / Dehydration;
In such a warm climate you can become quite significantly dehydrated without realising it. Make sure you drink plenty of fluids and, if you have no blood pressure problems or heart difficulties, then increase the amount of salt you put on your normal meals. This will help to maintain your energy levels.
Mosquito Borne Disease;
Malaria transmission does not normally occur in Jamaica so taking prophylactic tablets is not necessary. Nevertheless mosquitoes abound and so remember to use insect repellants, especially when there are mosquitoes about, day or night.
Animals;
Unfortunately Jamaica is not free of rabies and transmission is reported in some areas. The main animal appears to be the mongoose but obviously try and make sure that you have no exposure to any warm blooded animals. If by any chance you are bitten immediatly wash out the wound, apply an antiseptic and seek medical attention.
Asthmatics;
Because of the dense foliage and high pollen levels the climate may adversly affect some asthma sufferers.
Food & Water Borne Disease;
By comparison to many of the hotter areas throughout the world Jamaica has high health standards. Despite this it would be unwise to take risks so follow simple common- sense rules
* Drink only bottled water (and use it for brushing your teeth)
* Don't use ice cubes in your drinks
* Eat only food served hot and avoid all shell fish
* Only pasturised dairy products should be consumed
* Don't eat food from street vendors
Blood Borne Disease
Unfortunately, as in most other countries, AIDs does occur and the blood supply may not be adequately screened.
Swimming in Jamaica;
Beautiful beaches make swimming a must for your holiday but be careful of the coral and also jellyfish. The hot sand may burn your feet so always use flip flops when walking on the beach.
Vaccinations;
None are essential for entry/exit purposes but it is wise to at least protect yourself against * Polio
* Typhoid
* Tetanus
* Hepatitis A
Other vaccines may be required for travellers intending to trek through Jamaica or those who will be undertaking extensive adventure sports. Also remember that if you initially visit a Central or South American country before Jamaica then Yellow Fever vaccine may be required.
General Comments;
Some of the items above may seem too serious to consider a holiday in Jamaica. Nevertheless the vast majority of travellers have a marvellous holiday and develop no sickness following their visit. Some simple commonsense is mainly all that is required. For further information please contact the Tropical Medical Bureau - Dublin.
Travel News Headlines WORLD NEWS
Date: Wed, 29 Jan 2020 05:54:30 +0100 (MET)

Port Moresby, Jan 29, 2020 (AFP) - Papua New Guinea shut air and seaports to all foreign travellers coming from Asia on Wednesday, in a desperate bid to prevent the deadly coronavirus from reaching the impoverished Melanesian nation. In a note to airlines and boat operators, the ministry of immigration said "all citizens originating from the Asian ports will be refused entry to the country effective today".

The ministry also announced that Papua New Guinea's only official land border -- with Indonesian-controlled Papua province -- would be shut from Thursday. No cases of coronavirus have been reported in Papua New Guinea, but the country's health service is already buckling under the weight of underfunding and rampant public health problems. Papua New Guinea is one of only a handful of countries where polio is still endemic, leaving doctors and the United Nations scrambling to revive long-lapsed vaccination programmes.

Papua New Guinea residents returning from Asian countries will be held in quarantine for 14 days. It will only be possible for anyone to leave or enter the country via Port Moresby's international airport. Most flights into the airport are domestic, or from Australia, but officials told AFP arrivals from Chinese cities, Singapore and any other Asian cities would also be affected. It was not clear how long the measures will be in effect. "This is a preventative measure taken to ensure the spread of the coronavirus that is rapidly spreading in the world is minimised," Immigration and Border Security Minister Westly Nukundi Nukundj said.
Date: Wed, 29 Jan 2020 00:22:50 +0100 (MET)

Miami, Jan 28, 2020 (AFP) - A major 7.7 magnitude quake struck Tuesday in the Caribbean between Jamaica and Cuba, triggering a brief tsunami alert and sending hundreds of people pouring onto the streets of Havana. The tremors were felt as far as the US mainland as police in Miami evacuated some buildings as a precaution. The US Geological Survey said the quake hit at a depth of 10 kilometres (six miles), at 1910 GMT -- 125 kilometres northwest of Lucea, Jamaica.

It estimated there was a low likelihood of casualties or damage, and there were no immediate reports of either. Hours later, a 6.1 magnitude aftershock hit off the coast of the Cayman Islands, the USGS said. The US Pacific Tsunami Warning Center initially warned there was a threat of tsunami waves reaching 0.3 to 1 meters (about 1 to 3 feet) above tide level for the coasts of Jamaica, Belize, Cuba, Honduras, Mexico and the Cayman Islands. But it lifted the alert update about two hours later. The first, bigger quake rattled several tall buildings in the Cuban capital Havana, which were immediately evacuated.

The earthquake was felt in several provinces including Guantanamo and Santiago de Cuba in the east, Cienfuegos in the centre and Havana in the northwest, the official Cubadebate website reported. But there were no preliminary reports of damage or injuries, however. Jawara Rawjers, a resident of Kingston, Jamaica told AFP: "I felt the house trembling and realized that it was a quake. "It lasted about 20 seconds. I checked my watch and it was 2:12 pm. I checked on my family but they didn't feel anything in their part of the house."

Machel Emanuel, a doctor in the same city, added: "I was on the second floor of a building and there was a sustained shaking of the building. I felt dizzy. The door was slamming consistently for a while." Many Jamaicans took to social media in the immediate aftermath to post pictures, unverified by AFP, of swimming pools shaking violently. In Miami, police said some buildings were being evacuated as a precaution after reports of tremors being felt in some areas of the city.
21 Feb 2019

https://travelhealthpro.org.uk/news/390/dengue-outbreak-in-the-caribbean
Dengue outbreak in the Caribbean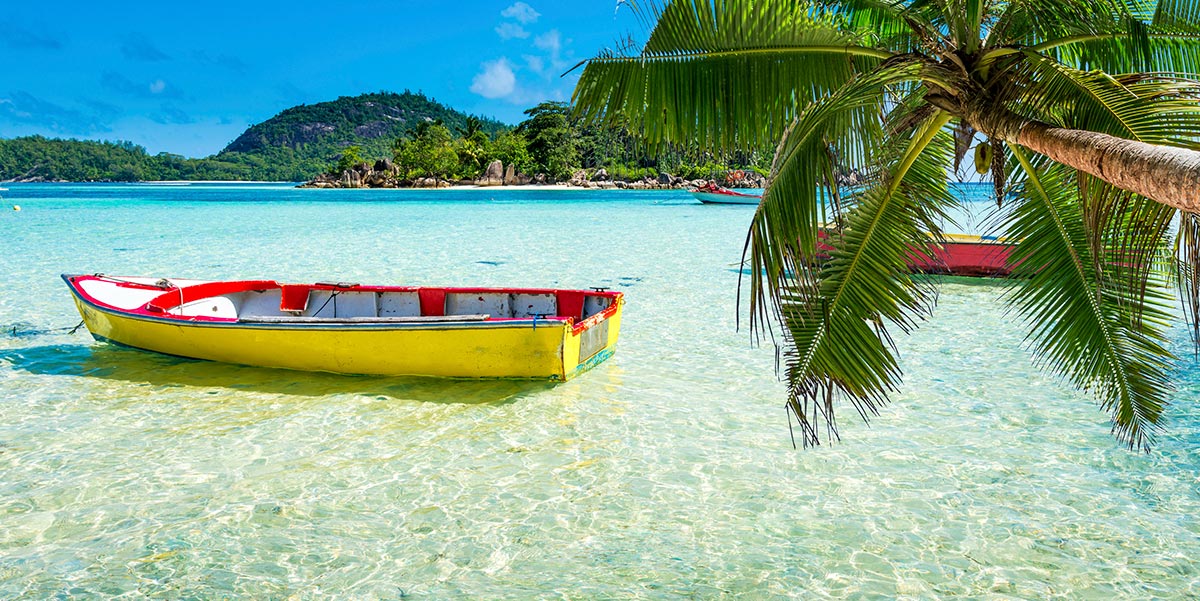 Reported via Travel Health Pro: As of 17 January 2019 and following a recent report of increased cases of dengue in Jamaica in January 2019 [1], the Caribbean Public Health Agency (CARPHA) has advised that there is a possibility of an outbreak of dengue in the Caribbean region [2]. The last major regional outbreak occurred in 2009 [1]. Countries in the region have been advised to increase their disease surveillance measures. Residents and travellers are advised to take measures to reduce mosquito breeding sites and follow mosquito bite prevention advice.
Dengue is a viral infection transmitted through the bite of an infected Aedes mosquito. Although most patients with dengue will recover spontaneously, a small number will develop more severe life-threatening forms of the disease. Dengue is common in the tropics including the Caribbean, South and Central America, Africa, SE Asia, the Indian sub-continent and the Pacific Islands.
Check our Country Information pages for individual country recommendations.
Date: Mon 14 ay 2918
Source: Loop [edited]
A new species of mosquito has been discovered in Jamaica. It is the Asian tiger mosquito or _Aedes albopictus_, which is similar to the _A. aegypti_ mosquito, which is endemic to Jamaica and which transmits the dengue, chikungunya, Zika, and other viruses.
Acting Chief Public Health Inspector for St Catherine, Grayston Hutchinson told last Thursday's [10 May 2018] monthly meeting of the St Catherine Municipal Corporation that the Asia tiger mosquito was discovered following surveillance throughout the island.
He was responding to questions from councillors attending the monthly meeting.
The tiger mosquito is so named because of its striped appearance, which resembles that of the tiger.
Similar to the _Aedes aegypti_ mosquito, the female is the carrier of several viruses, including yellow fever, dengue, chikungunya, and Zika.
===================
Reference
---------
[HealthMap/ProMED-mail map
Date: Fri 23 Oct 2015
Source: Jamaica Observer [edited]
Consultant congenital cardiologist Dr Sandra Williams-Phillips says she has treated at least 12 cases of the feared mosquito-borne Zika virus (ZIK-V) [infection] and that she has written to Health Minister Dr Fenton Ferguson on the matter.
Speaking on a daytime radio programme yesterday [22 Oct 2015], Dr Williams-Phillips said she had received no response to her e-mail to Dr Ferguson, although she could not confirm that the minister had received her correspondence.
The medical doctor of 34 years said she was among the 1st local doctors to identify the presence of the chikungunya virus, which wreaked havoc on the country last year [2014], but that her diagnoses had not been taken seriously.
Dr Williams-Phillips, who treats paediatric as well as adult cases of congenital heart disease, said some of her patients who presented symptoms of the Zika virus [infection] were children. She argued strongly that the symptoms she had seen were convincing enough to diagnose the virus even in the absence of lab tests.
Late yesterday afternoon [22 Oct 2015], on another radio programme, chief medical officer (CMO) in the health ministry, Dr Marion Bullock Ducasse, said the ministry would be launching an investigation into the matter. She said that, even if the patients had recovered, tests could still prove whether they had in fact been infected with the virus.
The CMO said she could not speak on whether Dr Ferguson was in receipt of a report about the cases, but that no official report had come to the ministry from St Catherine [parish], where Dr Williams-Phillips said she treated patients, via the standard reporting system for these types of events.
The CMO has maintained over the past several months, that there are no confirmed cases of the Zika virus in Jamaica. Earlier this month [October 2015], the ministry said a sample which it had sent to the Caribbean Public Health Agency (CARPHA) in September [2015] tested negative for chikungunya, dengue and Zika viruses. "Outside of Brazil [and more recently, Colombia], there have been no cases confirmed in any country in the Latin American and Caribbean region, including Jamaica," Dr Ferguson said at a hand, foot and mouth disease press conference on 2 Oct [2015].
The ministry has also refuted claims by Opposition spokesperson on health, Senator Marlene Malahoo-Forte, that she had been reliably informed about 3 confirmed cases of Zika virus. "I have heard that there are confirmed cases of the Zika virus here.... I got a call from someone whose employee was tested, and I'm reliably advised that it is a confirmed case," Malahoo-Forte stated at a press conference a few weeks ago.
The Pan American Health Organisation (PAHO) in May [2015] issued a warning about an outbreak of Zika in Brazil and said there was potential for it to spread to other countries.
The virus causes symptoms which are similar to CHIKV [chikungunya virus] and is transmitted by the same vector -- the _Aedes aegypti_ mosquito.
Communities have been plagued by mosquitoes over the past few weeks, with residents in Portmore [Saint Catherine parish] in particular complaining bitterly about the insects, which they say have descended on their homes in droves. The nuisance is also evident in the Corporate Area [Kingston area], and has citizens concerned about whether the country could soon find itself in the throes of yet another mosquito-borne disease. [Byline: Alphea Saunders]
====================
[The situation in Jamaica is not clear at the moment. Because infections with Zika, dengue and chikungunya viruses are difficult to distinguish from each other clinically, laboratory confirmation is essential. One hopes that laboratory tests will be carried out to confirm or rule out Zika virus infections in these cases. It would be of interest to know where the confirmed cases reported by the Opposition Senator were tested, if they were tested at all. ProMED awaits further news from Jamaica with interest.
A HealthMap/ProMED-mail map of Jamaica can be accessed at
More ...
New Caledonia
New Caledonia US Consular Information Sheet
August 29, 2008
COUNTRY DESCRIPTION:
New Caledonia is a French overseas territory located in the Southwest Pacific near Australia. It consists of the large island of New Caledonia, the Loyalty Is
ands, the Isle of Pines, and several smaller island groups. The capital is Noumea. New Caledonia's moderately developed economy is based on mining and, to a lesser degree, tourism. Tourist facilities can be found throughout New Caledonia, the Loyalty Islands, and the Isle of Pines. The French Government Tourism Office, which has a wide range of information available to travelers, can be contacted by telephone at (212) 838-7800.
ENTRY/EXIT REQUIREMENTS: A passport valid for six months beyond duration of stay is required. Visas are not required for stays of up to one month. Extensions for up to three months may be granted locally by applying to the Haut Commissionaire (The French High Commissioner). For longer stays, you must apply for a visa at your nearest French Embassy or Consulate well beforehand, as the processing time is quite long. For further information about entry requirements, travelers, particularly those planning to enter by sea, may contact the French Embassy at 4101 Reservoir Road NW, Washington, DC 20007, telephone 202 944-6200, fax 202-944-6212, or visit the Embassy of France web site at http://www.info-france-usa.org.
Information about dual nationality or the prevention of international child abduction can be found on our web site. For further information about customs regulations, please read our Customs Information sheet.

SAFETY AND SECURITY:
Marches highlighting labor or political issues take place in the greater Noumea area from time to time. Demonstrations in January 2008 resulted in clashes between demonstrators and the police. American citizens are advised to avoid large public gatherings and to exercise caution if within the vicinity of any demonstrations, as they could turn violent at any time.
For the latest security information, Americans traveling abroad should regularly monitor the Department of State, Bureau of Consular Affairs' web site at http://travel.state.gov, where the current Travel Warnings and Travel Alerts, as well as the Worldwide Caution, can be found.

Up-to-date information on safety and security can also be obtained by calling 1-888-407-4747 toll-free in the U.S. and Canada or, for callers outside the U.S. and Canada, a regular toll line at 1-202-501-4444. These numbers are available from 8:00 a.m. to 8:00 p.m. Eastern Time, Monday through Friday (except U.S. federal holidays).
The Department of State urges American citizens to take responsibility for their own personal security while traveling overseas. For general information about appropriate measures travelers can take to protect themselves in an overseas environment, see the Department of State's pamphlet A Safe Trip Abroad.
CRIME: The crime rate in New Caledonia is low; however, petty crime such as pick-pocketing and purse-snatching does occur. Visitors should be aware that fights and assaults sometimes occur outside discotheques and bars, especially over weekends and holidays and at closing time.
INFORMATION FOR VICTIMS OF CRIME: The loss or theft abroad of a U.S. passport should be reported immediately to the local police and the nearest U.S. embassy or consulate. If you are the victim of a crime while overseas, in addition to reporting to local police, please contact the nearest U.S. embassy or consulate for assistance. The embassy/consulate staff can, for example, assist you to find appropriate medical care, contact family members or friends and explain how funds could be transferred. Although the investigation and prosecution of the crime is solely the responsibility of local authorities, consular officers can help you to understand the local criminal justice process and to find an attorney if needed.
The local equivalents to the "911" emergency lines in New Caledonia are 17 for police (gendarmes), 18 for fire, 15 for ambulance and medical emergencies, and 16 for rescue at sea.

See our information on Victims of Crime.
MEDICAL FACILITIES AND HEALTH INFORMATION: Medical treatment on the main island is generally good, but it is more limited on the outer islands. The Centre Hospitalier Territorial in Noumea provides emergency and outpatient services, as does the smaller Centre Hospitalier Nord in Koumac in the northern part of the main island of New Caledonia and the Centre Hospitalier Est in Poindimie on the east coast of the main island. Patients with more serious illnesses are often referred to Noumea, Australia or France for treatment. In the event of a medical evacuation to Australia, before issuing a visa, Australian visa authorities will require a referral from a doctor in New Caledonia, proof of acceptance by an Australian doctor, and proof of the patient's ability to pay for the medical treatment. Serious medical problems requiring hospitalization and/or medical evacuation to the United States can cost thousands of dollars. Doctors and hospitals often expect immediate cash payment for health services.
Information on vaccinations and other health precautions, such as safe food and water precautions and insect bite protection, may be obtained from the Centers for Disease Control and Prevention's hotline for international travelers at 1-877-FYI-TRIP (1-877-394-8747); or via the CDC's web site at http://wwwn.cdc.gov/travel/default.aspx. For information about outbreaks of infectious diseases abroad consult the World Health Organization's (WHO) web site at http://www.who.int/en. Further health information for travelers is available at http://www.who.int/ith/en.
The U.S. Department of State is unaware of any HIV/AIDS entry restrictions for visitors to or foreign residents of New Caledonia.

MEDICAL INSURANCE: The Department of State strongly urges Americans to consult with their medical insurance company prior to traveling abroad to confirm whether their policy applies overseas and whether it will cover emergency expenses such as medical evacuation. Please see our information on medical insurance overseas.
TRAFFIC SAFETY AND ROAD CONDITIONS: While in a foreign country, U.S. citizens may encounter road conditions that differ significantly from those in the United States. The information below concerning New Caledonia is provided for general reference only, and may not be totally accurate in a particular location or circumstance:
Roads are generally well maintained except in remote areas. Animals and unwary pedestrians walking in the road make night driving on unlit secondary roads hazardous. To obtain information on operation of motor vehicles or for specific information concerning New Caledonian driving permits, vehicle inspection, road tax and mandatory insurance in New Caledonia, contact the New Caledonia Southern Province Tourism Office at www.new-caledoniatourism-south.com and go to the e-mail address provided for specific inquiries.
Please refer to our Road Safety page for more information.

AVIATION SAFETY OVERSIGHT: Civil aviation operations in New Caledonia fall under the jurisdiction of French authorities. The U.S. Federal Aviation Administration (FAA) has assessed the Government of France's Civil Aviation Authority as being in compliance with International Civil Aviation Organization (ICAO) aviation safety standards for oversight of France's air carrier operations. For further information, travelers may visit the FAA's web site at http://www.faa.gov/safety/programs_initiatives/oversight/iasa/.
SPECIAL CIRCUMSTANCES:
U.S. citizens are encouraged to carry a copy of their U.S. passports with them at all times, so that if questioned by local officials, proof of identity and U.S. citizenship are readily available. If detained, U.S. citizens are encouraged to request that a consular officer at the U.S. Embassy in Suva, Fiji, be notified.
Customs authorities may enforce strict regulations concerning temporary importation into or export from New Caledonia of items such as agricultural products. It is advisable to contact the Embassy of France in Washington or one of the French consulates in the United States for specific information regarding customs requirements.
The cyclone season is November through April. The Fiji Meteorological Service maintains a Tropical Cyclone Warning Center (TCWC) in Nadi serving the Southwest Pacific Region. It collaborates with the French Meteorological Service and the French High Commission, which in turn alert the press and general public when necessary. General information about natural disaster preparedness is available via the Internet at http://travel.state.gov/crisismg.html, and from the U.S. Federal Emergency Management Agency (FEMA) at http://www.fema.gov/.
Please see our Customs Information.
CRIMINAL PENALTIES: While in a foreign country, a U.S. citizen is subject to that country's laws and regulations, which sometimes differ significantly from those in the United States and may not afford the protections available to the individual under U.S. law. Penalties for breaking the law can be more severe than those in the United States for similar offences. Persons violating New Caledonia's laws, even unknowingly, may be expelled, arrested or imprisoned. Penalties for possession of, use of, or trafficking in illegal drugs in New Caledonia are severe, and convicted offenders can expect long jail sentences and heavy fines. Engaging in sexual conduct with children or using or disseminating child pornography in a foreign country is a crime, prosecutable in the United States. Please see our information on Criminal Penalties.

CHILDREN'S ISSUES: For information see our Office of Children's Issues web page on intercountry adoption and international parental child abduction.

REGISTRATION / EMBASSY LOCATION:
There is no U.S. Embassy or Consulate in New Caledonia. The U.S. Embassy in Fiji provides assistance for U.S. citizens in New Caledonia. Americans living or traveling to New Caledonia are encouraged to register with the U.S. Embassy in Suva, Fiji, or through the State Department's travel registration web site, and to obtain up-to-date information on travel and security within New Caledonia. Americans without Internet access may register directly with the nearest Embassy or Consulate. By registering, American citizens make it easier for the Embassy or Consulate to contact them in case of emergency. The U.S. Embassy in Fiji is located at 31 Loftus Street in the capital city of Suva, telephone (679) 331-4466; fax (679) 330-2267. Information may also be obtained by visiting the Embassy's home page at http://suva.usembassy.gov/.
* * *
This replaces the Country Specific Information for New Caledonia dated February 26, 2008, to update sections on Crime, Information for Victims of Crime, and Medical Facilities and Health Information.
Travel News Headlines WORLD NEWS
Date: Thu, 27 Jun 2019 14:09:43 +0200

Noumea, June 27, 2019 (AFP) - A boat carrying Australian tourists was attacked by a gang armed with rifles and machetes off the French Pacific territory of New Caledonia, authorities said on Thursday. Two Australian holidaymakers and three guides were exploring tropical waters and a coral atoll near the island of Ouvea on Monday afternoon when raiders approached their boat and opened fire, public prosecutor Alexis Bouroz said.

"A boat from Ouvea came to meet them with seven to eight people on board, some of them apparently armed with guns and machetes," he said. The attackers fired shots in the air, at the windshield and a fender of the boat before five or six of them boarded. Although the tourists were only "lightly injured", the skipper was knocked to the deck by a blow to the face, Bouroz said. The boat was then looted while one of its engines and electronic equipment was destroyed.

New Caledonia, which boasts the world's largest enclosed lagoon, with magnificent coral, is a popular tourist destination. New Caledonia's tourism department condemned the violence, which it said targeted the very kind of small scale but high-yield tourism it wants to encourage. "These tourists were staying on a luxury yacht, a trend with high growth potential... which respects the wishes of local people looking to develop responsible tourism", it said.

The president of the assembly in New Caledonia's southern province, Sonia Backes, said the attack was "highly detrimental" to tourism. The "main perpetrator" has been identified and an investigation has been launched, Bouroz said. A spokesperson from the Australian department of foreign affairs said it was "aware of media reports that a number of Australians were involved in an incident in New Caledonia", adding: "We stand ready to offer consular assistance."
17th February 2019
- Tahiti ex New Caledonia. 13 Feb 2019. A health alert has been issued in French Polynesia after one case of dengue type 2 was diagnosed. A man who had arrived from New Caledonia has come down with the mosquito-borne illness in Mahina. He has been transferred to the main hospital in Tahiti. The neighbourhood of Mahina he stayed in is being sprayed in the hope of eliminating mosquitoes that could transmit the virus. French Polynesia has been spared a dengue type 2 epidemic for about 2 decades, which means that the public has low immunity to the disease. Last year, 2 cases were diagnosed in Raiatea, but the outbreak was contained.
Date: Wed, 5 Dec 2018 10:55:37 +0100
By Claudine WERY

Noumea, Dec 5, 2018 (AFP) - A powerful 7.5-magnitude earthquake struck near New Caledonia Wednesday, triggering a tsunami alert and emergency evacuations across a swathe of the South Pacific, but there were no reports of serious damage or injuries. Authorities said the quake, followed by at least 20 strong aftershocks, was centred about 170 kilometres (100 miles) southeast of New Caledonia's Loyalty Islands at a depth of just 10 kilometres.

Island residents said the initial quake shook the walls of buildings and in places turned the sea foamy. Tsunami waves were recorded moving out from the epicentre, prompting people to flee to high ground. The Pacific Tsunami Warning Center initially warned surges of up to three metres (10 feet) could be expected and shallow quakes of that magnitude can be devastating. But the centre later reported waves measured by its monitors around the region only reached about 72 centimetres (2.4 feet) on the island of Tanna, Vanuatu.

Civil defence officials in Noumea said tsunami waves hit parts of the Loyalty Islands and the Isle of Pines, but caused no damage. "Reports from the area confirm that the strength of the tsunami has fallen significantly and there is no longer a major risk for the population," said a spokesman for the civil defence department. "There have been no injuries or damage," he said.

Almost three hours after the quake, the Hawaii-based Pacific Tsunami Warning Center reported the threat stemming from the initial quake "has now passed". Multiple aftershocks of up to magnitude 6.6 hit the area in the hours following the initial quake, according to the US Geological Survey. The quake triggered emergency warning systems in New Caledonia, where residents received an urgent text message directing them to go to refuges immediately.

- Ring of fire -
Basile Citre, a municipal official on the Loyalty Island of Mare, said he had been in a meeting at the town hall when he felt a small tremor followed by a bigger shock. "The building shook, but there was no damage," he told AFP. "When the sirens sounded, the population headed for higher ground for safety. For now, nothing serious has happened."

A spokesman for the Vanuatu geohazards observatory said the sparsely populated island of Tanna was expected to be most affected but no evacuations had been ordered. "There are no sirens on Tanna but the people on the island are familiar with these situations and they will have taken precautions and gone to higher ground," he told AFP. CCTV footage showed bathers still frolicking in crystalline seas off Noumea, seemingly unaware of the seriousness of the threat on the other coast, just 50 kilometres away.

New Caledonia, with a population of 269,000 people, is a French Pacific territory. It sits along the so-called Pacific "Ring of Fire", where tectonic plates collide and many of the world's volcanic eruptions and earthquakes occur. The island's citizens last month rejected independence in a referendum, though the vote revealed lower-then-expected support for remaining part of France. New Caledonia is home to a quarter of the world's known supplies of nickel -- a vital electronics component -- and is a foothold for France in the Pacific, with French troops stationed on the island.
Date: Wed, 29 Aug 2018 07:21:01 +0200

Sydney, Aug 29, 2018 (AFP) - A 7.1 magnitude earthquake struck off the eastern coast of New Caledonia on Wednesday and generated small tsunami waves, seismologists said, but there were no immediate reports of damage. The tremor hit at a depth of 27 kilometres (16 miles) in the southern Pacific Ocean, some 231 kilometres from the nearest town Tadine in the lightly populated Loyalty Islands, the US Geological Survey said.

The Pacific Tsunami Warning Center said "small tsunami waves have been observed". "Persons along coastal areas near the earthquake should be observant and exercise normal caution. Otherwise, no action is required," it added. Geoscience Australia said shaking would have been felt throughout New Caledonia, but it put the damage radius at 103 kilometres -- well away from land. New Caledonia, a French overseas territory, is located within the "Ring of Fire", a zone of tectonic activity around the Pacific that is subject to frequent earthquakes and volcanic eruptions.
22nd March 2018

- New Caledonia.16 Mar 2018. Since start of March [2018], 134 cases [of Dengue] diagnosed and 1 death.
More ...
Thailand
*****
Travel in Health in Thailand
*****
General Introduction:
Irish travellers are going to Thailand in great numbers. The relatively cheap cost and also the contrast in culture has captured many hearts. Some are travelli
g for a once off 2 week trip and for others the exploration of Thailand will take longer. It is truly a beautiful country and the people have a charm all of their own but nevertheless your journey can be so very easily ruined by taking health risks.
Water-Borne Disease:
In most of the major cities of Thailand the water supply is well chlorinated and so the risks associated with drinking mains tap water are limited. However many of the bedrooms will not be supplied with mains water so take care. Smell the water and if there is a distinct chlorine odour then it should be safe. Also remember that when you travel around the country, especially around the northern regions, the water supply may be grossly contaminated and so never drink the water or use it for brushing your teeth. Also no ice in your drinks under these circumstances.
Food-Borne Disease:
There is a good selection of food in Thailand and you should have no great difficulty in finding food to suit your taste. In the majority of the restaurants the food is well cooked and maintained in a healthy sterile fashion. These are the places to eat. As you walk around the cities you will see many street traders selling food stuffs from their carts. The level of hygiene is very low and frequently the food will be contaminated. Never indulge yourself by eating from street vendors.
Mosquito-Borne Disease:
Under this title most travellers will only consider the possibility of developing malaria. This is of course one of the most important illnesses transmitted via mosquitoes but by no means the only one in Thailand. For most travellers to Thailand there will be no need to take malarial prophylaxis as the cities are deemed to be free of malaria. This does not mean that you will not be bitten by mosquitoes and develop some of the other diseases such as Dengue Fever or perhaps Japanese Encephalitis. Many travellers also develop a very severe reaction to the mosquito bite and so for all these reasons it is prudent to avoid being bitten whenever possible.
Entertainment-Borne Disease:
It would be wrong not to emphasize the very high risk which travellers face if they are unwise enough to indulge in any form of sexual activity in Thailand. The percentage of street girls with the Aids virus is rising each year and is now thought to be over 80%. This figure may be an underestimate. Be especially careful if you have taken any alcohol. The cities of Bangkok and Pattaya are thought to be among the main centres of HIV transmission throughout the world and within the next few years the extent of the Aids problem in S.E. Asia will have exceeded Africa. There is limited availability of condoms.
Road-Borne Disease:
The traffic situation in Thailand is severe. The motorbikes have no insurance as they are too often involved in accidents. Use only regular taxi cabs and fix your price before you leave.
Vaccination Schedule:
There are no compulsory vaccines for entry into Thailand from Ireland. Nevertheless the usual recommended vaccines include Polio, Typhoid, Tetanus and Hepatitis A cover. For those trekking or staying for longer periods then cover against Hepatitis B and Rabies would be worth discussing.
Most travellers should start their vaccines about 4 to 5 weeks before they leave Ireland.
Note:
For the vast majority of Irish travellers a holiday in Thailand will be a time of great pleasure and, later, fond memories of the people, their customs and the countryside. Just remember that illness can occur so follow some good common sense rules and so you can enjoy yourself
and Travel in Health.
Thailand
Travel News Headlines WORLD NEWS
Date: Thu, 2 Apr 2020 15:40:59 +0200 (METDST)

Bangkok, April 2, 2020 (AFP) - Thailand will introduce a six-hour night curfew in a bid to control the spread of coronavirus, authorities said Thursday, warning anyone who breached the order faced a two-year jail term. The curfew from 10 pm to 4 am (1500 to 2100 GMT) will begin on Friday and bars everyone in the country from leaving their homes. Exemptions will be made for essential staff, including medical workers, food and fuel transport staff, and postal services. The number of infections in Thailand has soared past 1,800 -- up more than 80 percent from a week ago -- and the death toll has nearly quadrupled to 15 as of Thursday.

The government has come under criticism for not acting soon enough to curb the spread of the virus -- introducing incremental measures despite being the first country outside China to confirm a case, which happened in January. In an address to the nation, Prime Minister Prayut Chan-O-Cha urged citizens not to panic. "You can buy things in the daytime," he said. Penalties for hoarding essential supplies such as face masks carry penalties of up to seven years in prison and a 140,000 baht ($4,200) fine, he said.

The stepped-up measures also include an entry ban on all arrivals -- including Thais -- for two weeks. Thais who insist on returning will be placed under state quarantine, though Prayut implored them to defer travel plans. On Thursday, Bangkok's popular markets were shuttered, while parks that were ordered to close were empty of joggers. Thailand's economy has been hit hard by the coronavirus, especially those employed in the informal sector. The Bank of Thailand expects the economy to shrink by 5.3 percent this year -- a 22-year low -- and nearly 22 million people have registered for cash handouts.
Date: Tue, 31 Mar 2020 09:50:04 +0200 (METDST)
By Sophie DEVILLER with Dene-Hern CHEN

Bangkok, March 31, 2020 (AFP) - Underfed and chained up for endless hours, many elephants working in Thailand's tourism sector may starve, be sold to zoos or be shifted into the illegal logging trade, campaigners warn, as the coronavirus decimates visitor numbers. Before the virus, life for the kingdom's estimated 2,000 elephants working in tourism was already stressful, with abusive methods often used to 'break them' into giving rides and performing tricks at money-spinning animal shows. With global travel paralysed the animals are unable to pay their way, including the 300 kilograms (660 pounds) of food a day a captive elephant needs to survive.

Elephant camps and conservationists warn hunger and the threat of renewed exploitation lie ahead, without an urgent bailout. "My boss is doing what he can but we have no money," Kosin, a mahout -- or elephant handler -- says of the Chiang Mai camp where his elephant Ekkasit is living on a restricted diet. Chiang Mai is Thailand's northern tourist hub, an area of rolling hills dotted by elephant camps and sanctuaries ranging from the exploitative to the humane. Footage sent to AFP from another camp in the area shows lines of elephants tethered by a foot to wooden poles, some visibly distressed, rocking their heads back and forth.

Around 2,000 elephants are currently "unemployed" as the virus eviscerates Thailand's tourist industry, says Theerapat Trungprakan, president of the Thai Elephant Alliance Association. The lack of cash is limiting the fibrous food available to the elephants "which will have a physical effect", he added. Wages for the mahouts who look after them have dropped by 70 percent. Theerapat fears the creatures could soon be used in illegal logging activities along the Thai-Myanmar border -- in breach of a 30-year-old law banning the use of elephants to transport wood. Others "could be forced (to beg) on the streets," he said. It is yet another twist in the saga of the exploitation of elephants, which animal rights campaigners have long been fighting to protect from the abusive tourism industry.

- 'Crisis point' -
For those hawking a once-in-a-lifetime experience with the giant creatures -- whether from afar or up close -- the slump began in late January. Chinese visitors, who make up the majority of Thailand's 40 million tourists, plunged by more than 80 percent in February as China locked down cities hard-hit by the virus and banned external travel. By March, the travel restrictions into Thailand -- which has 1,388 confirmed cases of the virus -- had extended to Western countries.

With elephants increasingly malnourished due to the loss of income, the situation is "at a crisis point," says Saengduean Chailert, owner of Elephant Nature Park. Her sanctuary for around 80 rescued pachyderms only allows visitors to observe the creatures, a philosophy at odds with venues that have them performing tricks and offering rides. She has organised a fund to feed elephants and help mahouts in almost 50 camps nationwide, fearing the only options will soon be limited to zoos, starvation or logging work. For those restrained by short chains all day, the stress could lead to fights breaking out, says Saengduean, of camps that can no longer afford medical treatment for the creatures.

Calls are mounting for the government to fund stricken camps to ensure the welfare of elephants. "We need 1,000 baht a day (about $30) for each elephant," says Apichet Duangdee, who runs the Elephant Rescue Park. Freeing his eight mammals rescued from circuses and loggers into the forests is out of the question as they would likely be killed in territorial fights with wild elephants. He is planning to take out a two million baht ($61,000) loan soon to keep his elephants fed. "I will not abandon them," he added.
Date: Wed, 25 Mar 2020 16:18:17 +0100 (MET)

Bangkok, March 25, 2020 (AFP) - Thailand barred entry into the kingdom late on Wednesday, enacting sweeping emergency powers in a bid to stem the local spread of the coronavirus outbreak. The measures, which stopped short of a full lockdown after days of vacillation by the government, are a hammer blow to the country's vital tourism sector. Tens of thousands of travellers remain in the kingdom, facing uncertainty with airlines in chaos and restrictions on return to their countries.

Bangkok, a city of 10 million, was hushed Wednesday as shops and restaurants shuttered, and Buddhist monks seated a metre apart led an anti-virus prayer session televised nationwide. But social media showed thousands of foreigners jammed in chaotic lines at the capital's immigration office to file for visa extensions. The Royal Gazette announced Wednesday night that authorities would "close all checkpoints and gates" for its land borders, while entry by air and ship will also be halted. Diplomats and returning Thais who have health certificates will still be allowed to return.

All gatherings are also outlawed, and authorities have asked vulnerable people -- like the elderly -- stay home. But festive ceremonies, like weddings or family activities, may continue under rules issued by the government. Authorities also banned "reports of untrue news which could lead to fear", under penalty of up to two years in prison. The state of emergency will continue until April 30. Thailand currently has 934 confirmed cases of COVID-19, including four deaths. The highly infectious virus has killed more 18,000 globally, spurring governments to introduce harsh measures forbidding citizens from leaving their homes.

The kingdom was the first country to confirm a case outside China in January, but incremental measures were taken due to its flagging economy's reliance on tourism. The tripling in cases over the past week has sent Thais in a panic, and many have taken to social media to criticise the government's spotty containment measures. Premier Prayut Chan-O-Cha warned earlier Wednesday against sharing "fake news" -- a rebuke coming days after a man was arrested for a Facebook post complaining of lax airport checks. Thailand has in the past enacted emergency laws to quell political riots, which critics say could be used to muzzle the press.
Date: Fri, 6 Mar 2020 11:36:13 +0100 (MET)

Bangkok, March 6, 2020 (AFP) - Thai health authorities on Friday said they would not order the compulsory quarantine of visitors from four countries hit hard by coronavirus, as the kingdom struggles to balance health fears with the needs of its flatlining economy. The holidays of possibly tens of thousands of people were cast into doubt on Tuesday when the health minister insisted a quarantine of all entrants from nine countries including China -- its territories of Hong Kong and Macau -- Italy, Iran, South Korea and Japan, would be imposed. On Friday health authorities spiked the plan, instead "recommending" arrivals from just four countries -- China, Iran, Italy and South Korea -- stay indoors and report to authorities for monitoring. "We recommend home quarantine," Sukhum Kanchanapimai, from the health ministry told reporters, adding those who register with authorities will receive free food from Thailand's biggest grocery group.

All other travellers from the four countries will have to "report on their health status daily", said Tanarak Plipat of the Disease Control Department, or risk "punishment" under the law. A British man who entered the kingdom from Hong Kong became the country's 48th confirmed case of the virus, health authorities added. The kingdom has reported one death so far, but the number of cases detected has remained surprisingly low in a country that attracts some 40 million foreigners a year. Speculation is pointing to a limited testing regime at a time when Thailand is determined not to frighten off tourists.

Friday's announcement, for now, ends a week-long barrage of conflicting information, which baffled holidaymakers hunting winter sun. But the Tourism Authority of Thailand confirmed Thursday the country could see a loss of six million visitors in 2020. As a result the country's tourist-reliant economy has hit the skids, with the impact of COVID-19 crisis hacking back at already sluggish growth forecasts to as low as two percent this year. With exports seizing up to China and other COVID-19 hit nations, experts warn Thailand is facing a hammer blow to its economy.

The COVID-19 crisis has forced Thailand to cancel full moon beach parties, pare back its celebrations of the annual water festival next month and postpone its leg of the MotoGP until October. While the number of detected virus cases is yet to spike, Thailand's social media is bubbling with coronavirus rumours and health safety advice. In a Thai-style antidote to the grim warnings over a deadly virus, the BTS - Bangkok's overground train service - on Friday released a jaunty 'COVID-19: Dance Against The Virus' track. It drew tens of thousands of likes on Facebook hours after making its debut.
Date: Thu, 5 Mar 2020 13:57:14 +0100 (MET)

Bangkok, March 5, 2020 (AFP) - A popular full-moon party in southern Thailand known for its raucous revelry has been cancelled because of the coronavirus, an official said Thursday, the latest hit to a tourism industry which foresees a loss of six million visitors this year. Tourism is a cornerstone of Thailand's economy, and the virus has wreaked havoc as visitor numbers have dwindled in the wake of the epidemic.

Attracting some 40 million foreigners a year, the Tourism Authority of Thailand confirmed Thursday the country could see a loss of six million visitors in 2020. Their absence, particularly the Chinese, has turned once-popular tourist attractions -- such as animal-themed parks in Pattaya and the sandy beaches of Phuket -- into near-ghost towns.

The full moon party on southern island Koh Phangan -- which draws some 10,000 partiers each month -- will be the latest casualty, according to a local official. "To prevent the spread of COVID-19, (the business association) has voted to suspend the party," Somchai Somwong, Koh Phangan's acting district chief, announced Thursday.

The cancellation comes the week the Thai government plunged tens of thousands of holiday plans in doubt. Its health minister announced -- and then swiftly rescinded -- an order for all inbound travellers from 11 countries and territories to undergo quarantine, sending waves of concern on Twitter among Thais and foreigner visitors.

On Thursday, the palace mouthpiece Royal Gazette said four countries -- South Korea, Italy, Iran, and China, including Macau and Hong Kong -- would be classified as "high-risk areas". But details on whether foreign travellers from the four countries would be subjected to a two-week quarantine were not immediately announced.

Thailand currently has 47 confirmed cases of the coronavirus. The latest announced Thursday include a 42-year-old Thai man and a 29-year-old Italian man, who is currently hospitalised in Chonburi province. Both had returned from Italy, where there are more than 100 fatalities from the coronavirus.

Despite Bangkok being a major flight hub, Thailand's response to controlling the coronavirus spread has appeared ad hoc. Conflicting information given by ministries has added to public mistrust, fuelling panic buying of hand sanitisers and face masks across the country. The Commerce Ministry on Thursday sent out more than 100 "caravans" throughout the country to sell packs of face masks -- drawing lines of retail workers when they stopped at shopping malls.
More ...
World Travel News Headlines
Date: Tue, 19 May 2020 16:23:23 +0200 (METDST)

Dublin, May 19, 2020 (AFP) - This year's Dublin marathon scheduled for October 25 was cancelled on Tuesday despite Ireland's move to lift coronavirus lockdown measures, indicating potential long-term disruption caused by the outbreak. Ireland plans to have fully lifted restrictions well before October, in a staggered process that began on Monday. But organisers indicated the race -- which had 22,500 entrants last year -- would still not go ahead because of safety fears. "We made the difficult decision in the best interest of the health and well-being of all those involved in making our events such a success from runners, supporters, volunteers, sponsors, to suppliers," said race director Jim Aughney. "We explored many alternatives for running the events safely but ultimately none were viable." Ireland's five-stage "roadmap" to reopen the nation is due to be completed in August, when the current ban on mass gatherings of more than 5,000 people is set to expire. The cancellation suggests coronavirus fallout may last longer than suggested by official plans and could hit similar events.

The London Marathon, which attracts tens of thousands of runners, has been postponed until October 4. "We need to be aware that we will continue to be in the acute emergency phase of this crisis for some time with further waves an ever present danger," the health department Secretary-General Jim Breslin told a special parliamentary committee on the crisis. "This is not a one, a two or even a three-day storm, after which we move to a recovery phase. The acute phase of this crisis will definitely be measured in months and most probably in years." Ireland has suffered 1,547 deaths from COVID-19, according to the department of health. On Monday the number of daily deaths had fallen from a peak of 77 to just four. "We have suppressed the virus and limited its impact on public health," said chief medical officer Tony Holohan on Monday. "We need to sustain this in the weeks and phases ahead."
Date: Mon, 18 May 2020 18:54:14 +0200 (METDST)

Paris, May 18, 2020 (AFP) - Air France said Monday it hoped to double the number of cities it serves, including over 40 European destinations, by the end of June as nations begin to lift coronavirus travel restrictions. "Between now and the end of June and subject to travel restrictions being lifted, Air France plans to gradually resume its flights," the airline said. Like other airlines, Air France grounded most of its planes as governments imposed stay-at-home orders and demand for travel evaporated.

Air France said it was currently operating between three and five percent of its usual schedule and serving 43 destinations for essential passenger traffic as well as cargo. The airline, which received a 7-billion-euro rescue package from the French government, listed more than 90 destinations it hopes to serve by the end of June. That would be equivalent to 15 percent of its normal schedule, and use 75 of its fleet of 224 aircraft.
Date: Mon, 18 May 2020 18:20:03 +0200 (METDST)

Abuja, May 18, 2020 (AFP) - Nigeria's government on Monday extended a coronavirus lockdown on the northern region of Kano after it became a hotspot for new infections. The head of the country's coronavirus taskforce, Boss Mustapha, said the lockdown on the economic hub -- which includes Nigeria's second biggest city -- would be prolonged for two weeks. The authorities will also start to impose "precision" lockdowns in any other areas that report a "rapidly increasing number of cases, when the need arises", he said. The outbreak in Kano has become a major cause of concern after medics and residents last month began reporting a spike in deaths.

Regional officials at first put the "unexplained" fatalities down to other ailments, but government investigators later said coronavirus was suspected in most cases. Neighbouring states to Kano have also begun reporting suspicious surges in death tolls that authorities are scrambling to investigate. Nigeria has confirmed 5,959 infections and 182 deaths from the novel coronavirus across the country. Kano is the second hardest hit region with 825 confirmed cases and 36 fatalities. The region has already been under lockdown for a month but enforcement has been lax and measures have been eased sporadically for people to buy food during the Muslim holy month of Ramadan.

Testing has been a key problem across Nigeria and only 35,345 samples have so far been screened in Africa's most populous nation of 200 million people. Mustapha insisted there had been a slowdown in the transmission rate of the virus, "elongating the doubling time" from seven to 11 days. But he announced that measures would remain in place limiting businesses and restricting crowds across the rest of the country despite earlier plans to gradually roll them back. "Nigeria is not yet ready for full opening of the economy and tough decisions have to be taken for the good of the greater majority," he said. The government has also imposed a night-time curfew and made mask wearing mandatory in all regions. Mustapha complained that "non-compliance was rampant" with social distancing measures. "The fight against COVID-19 is long-term as the virus is not likely to go away very soon," he said.
Date: Mon, 18 May 2020 17:21:58 +0200 (METDST)

Stockholm, May 18, 2020 (AFP) - Sweden, whose softer approach to the new coronavirus pandemic has garnered worldwide attention, recorded its deadliest month in almost three decades in April, according to statistics released on Monday. Sweden has stopped short of introducing the restrictive lockdowns seen elsewhere in Europe, instead opting for an approach based on the "principle of responsibility".

The Scandinavian country has kept schools open for children under the age of 16, along with cafes, bars, restaurants and businesses, and urged people to respect social distancing guidelines. A total of 10,458 deaths were recorded in the country of 10.3 million inhabitants in April, Statistics Sweden said. "We have to go back to December 1993 to find more dead during a single month," Tomas Johansson, population statistician at Statistics Sweden, said in a statement.

In total, 97,008 deaths were recorded in Sweden during the whole of 1993, which in turn was the deadliest year since 1918, when the Spanish flu pandemic ravaged the country. Johansson told AFP there was no official breakdown explaining the high death toll in December 1993 but said there was a flu epidemic at the time. According to preliminary data, the number of deaths has been on the decline since the end of April, including in Stockholm -- the epicentre of the Swedish epidemic -- where the highest number of deaths were recorded in early April.

The Swedish approach to the novel coronavisrus has come under criticism both at home and abroad, particularly as the number of deaths has far exceeded those in neighbouring Nordic countries, which have all imposed more restrictive containment measures. On Monday, Sweden reported a total of 30,377 confirmed cased of the new coronavirus and 3,698 deaths.
Date: Mon, 18 May 2020 16:52:05 +0200 (METDST)

Helsinki, May 18, 2020 (AFP) - Finland's national airline will restart routes between Europe and Asia in July once countries begin to lift coronavirus restrictions on travel, the company announced on Monday. Beijing and Shanghai will be the first long-haul destinations to reopen, alongside Hong Kong, Seoul, Singapore, Bangkok and three Japanese routes, Finnair said in a statement.

Flights to Delhi and New York will follow in August. The move makes Finnair one of the first European carriers to restart intercontinental flights, after the Lufthansa Group announced on Friday it would resume 19 long-haul routes by early June. "We expect aviation to recover gradually, starting in July," Finnair chief commercial officer Ole Orver said in a statement, adding that the company intends to bring its operations back to one-third of normal capacity.

Finnair cut 90 percent of its flights on April 1 and issued a profit warning as coronavirus restrictions brought international passenger travel almost to a standstill. Facemasks will be mandatory on all Finnair flights "until at least the end of August," Finnair spokeswoman Paivyt Tallqvist told AFP. "We have also taken a number of steps to avoid unnecessary movement on board," Tallqvist said, including having passengers disembark in smaller groups, and limiting capacity of shuttle bus transport between aircraft and the terminal to 50 percent.

Flights along the so-called "shorter northern route" between Helsinki and Asia, bypassing the Middle East, have been a key part of the Finnish carrier's growth strategy in recent years, with passenger numbers on its Asian routes doubling between 2010 and 2018. On Monday, Finnair also announced it would restart 26 European routes in July, including to Brussels, Moscow, Prague and Paris. Destinations including Rome, Madrid and Warsaw would be added in August, the firm said. Finnair said it would open further routes on a monthly basis depending on demand and how travel restrictions change over the summer.
Date: Mon, 18 May 2020 10:28:18 +0200 (METDST)

Dublin, May 18, 2020 (AFP) - Ireland launched the first tentative step in its plan to lift coronavirus lockdown on Monday, with staff returning to outdoor workplaces as some shops resumed trade and sports facilities unlocked their doors. The modest tweaks to the restrictions in place since 28 March start a staggered process set to stretch until August.

"I'm both pleased and nervous," health minister Simon Harris told state broadcaster RTE. "I'm pleased that we've gotten to this point because of the incredible efforts of the Irish people in suppressing this virus." "I'm nervous because the virus hasn't gone away, there still isn't a vaccine, there's still people in our country getting very sick, and there's still people dying every day."

Shops such as garden centres, hardware stores and farmers markets were permitted to open their doors whilst outdoor staff such as builders and gardeners returned to workplaces. Football pitches, tennis courts and golf courses were also allowed to resume business whilst maintaining strict social distancing.

Meanwhile citizens were permitted to meet in small gatherings outside of people from different households. But Harris urged caution as the republic took its first step in trying "to live successfully and safely alongside the virus". "Just because somewhere is open doesn't mean we need to go," he said. There have been 1,543 deaths from COVID-19 in Ireland according to the department for health.

Reported daily deaths peaked at 77 on 20 April, but by Sunday the figure had fallen to just 10. As with other nations officials remain fearful a second wave of infections could inundate the healthcare system. But Prime minister Leo Varadkar confirmed on Friday that Ireland would press ahead to the first of its five step plan to reopen the nation. "This gives us reason to hope, but it is not a cause for celebration. We have a long way to go yet," Varadkar said in a statement.

The fallout of the lockdown changes will be monitored for three weeks before the government decides whether to move to the next stage in the "roadmap" to reopening. "Coronavirus is an inferno that is raging around the world", said Varadkar. "In Ireland it is now a fire in retreat but it's not defeated -- we must extinguish every spark."
Date: Sun, 17 May 2020 22:46:20 +0200 (METDST)
By Román ORTEGA, Iván DUARTE y Germán CAMPOS

Puebla, Mexico, May 17, 2020 (AFP) - Scores of Mexicans are dying from drinking adulterated liquor, a consequence of the shortage of mainstream alcoholic beverages during the coronavirus pandemic, authorities say. The first of at least 121 deaths in recent weeks occurred at the end of April in the western state of Jalisco, almost exactly a month after the government declared a health emergency over the spread of COVID-19. Much of Mexico has run out of beer after factories producing liquor and beer were shut down, along with other non-essential firms.

Beer stocks were practically depleted within a month, and in some areas the prices of what was left doubled, according to industry sources. Many of the 53 deaths in central Puebla province have been linked to a wake where people drank moonshine containing methanol -- a wood alcohol that in non-lethal doses can cause blindness and liver damage. Twenty-three people died in the hours following the gathering in the town of Chiconcuautla, according to authorities. The town's mayor said the popular "refino" drink, made from sugarcane, had been adulterated.

German Hernandez said his father died after being poisoned by drink known locally as "tejon" -- a blend of brandy with tejocote fruit (a type of hawthorn), in the Puebla town of Cacaloxuchitl. "They sell it in the stores, and you can buy it and take it out. My father began trembling and feeling weak. He told us he felt bad, and we took him to the hospital," Hernandez told AFP. "This has never happened before." Deaths have also been recorded in the central state of Morelos and Yucatan and Veracruz in the east.

- Mafia trade -
Gangs specializing in bootleg booze are trying to take advantage of the lack of alternative alcohol sources during the shutdown. "They usually have very well-structured mafias, and some escape the surveillance of the authorities," Ricardo Cardenas of the Federal Commission for Protection against Sanitary Risks told AFP. "We presume that, as a result of this shortage and demand being very high, some people are offering or trying to sell methanol instead of ethyl alcohol," said Denis de Santiago, head of Sanitary Risks in Jalisco.

Methanol is used in fuel, solvents and antifreeze. The country's largest beer producers, Grupo Modelo -- which makes the popular Corona beer -- and Heineken, which makes Sol, halted production in early April. Alcohol sales have been banned in some states, including Yucatan. In others, alcoholic beverages can only be purchased at certain times. Some drinks companies have switched production to antibacterial gel that they are donating to the federal government and health workers.

- 'Who would have thought?' -
In Yucatan, where 38 people have died so far, victims unknowingly drank methanol in their usual "pajaretes" -- a common cocktail that includes milk, coffee, vanilla and brand-name sugarcane alcohol. Humberto Macias, 36, said he saw three of his relatives die within days of each other after drinking a pajarete cocktail, made using a trusted brand of alcohol. "We had always drunk it, including myself, many people. Who would have thought it was like this?" Macias said.

In the Yucatan peninsula town of Acanceh, seven people have died from alcohol poisoning. "It's the first time I've heard of a case like this. I don't remember anything similar," the town's mayor Felipe Medina told AFP. In Veracruz, Morelos and Yucatan, investigators are still trying to determine what drinks the victims consumed.
Date: Sun, 17 May 2020 19:55:15 +0200 (METDST)
By Gregory WALTON

Doha, May 17, 2020 (AFP) - Qatar on Sunday began enforcing the world's toughest penalties of up to three years' in prison for failing to wear masks in public, in a country with one of the highest coronavirus infection rates. More than 32,000 people have tested positive for COVID-19 in the tiny Gulf country -- 1.2 percent of the 2.75 million population -- although just 15 people have died. Only the micro-states of San Marino and the Vatican have had higher per-capita infection rates, according to the European Centre for Disease Prevention and Control. Violators of Qatar's new rules will face up to hree years in jail and fines of as much as $55,000.

Drivers alone in their vehicles are exempt from the requirement, but police erected checkpoints across the capital Doha on Sunday evening to check compliance by motorists. Most customers gathered outside money lenders on Banks Street wore masks, while others produced a face covering when asked. "From today it's very strict," said Majeed, a taxi driver waiting for business in the busy pedestrian area, who wore a black mask. Heloisa, an expat resident, saw the steep penalties as "a bit of a scare tactic". Wearing a mask is currently mandatory in around 50 countries, although scientists are divided on their effectiveness.

Authorities in Chad have made it an offence to be unmasked in public, on pain of 15 days in prison. In Morocco, similar rules can see violators jailed for three months and fined up to 1,300 dirhams ($130). Qatari authorities have warned that gatherings during the Muslim fasting month of Ramadan may have increased infections. Abdullatif al-Khal, co-chair of Qatar's National Pandemic Preparedness Committee, said Thursday that there was "a huge risk in gatherings of families" for Ramadan meals. "(They) led to a significant increase in the number of infections among Qataris," he said. Neighbouring Saudi Arabia will enforce a round-the-clock nationwide curfew during the five-day Eid al-Fitr holiday later this month to fight the coronavirus.

- Labourers at risk -
Mosques, along with schools, malls, and restaurants remain closed in Qatar to prevent the disease's spread. But construction sites remain open as Qatar prepares to host the 2022 World Cup, although foremen and government inspectors are attempting to enforce social distancing rules. Officials have said workers at three stadiums have tested positive for the highly contagious respiratory virus. Masks have been compulsory for construction workers since April 26. A 12-strong team of masked labourers kept their distance from one another as they worked under baking sun on a road project in Doha's blue-collar Msheireb district on Sunday.

Tens of thousands of migrant workers were quarantined in Doha's gritty Industrial Area after a number of infections were confirmed there in mid-March, but authorities have begun to ease restrictions. Khal said that most new cases were among migrant workers, although there has been a jump in infections among Qataris. He said the country had not yet reached the peak of its contagion. Rights groups have warned that Gulf labourers' cramped living conditions, communal food preparation areas and shared bathrooms could undermine social distancing efforts and speed up the spread of the virus.
Date: Sun, 17 May 2020 13:43:50 +0200 (METDST)

Tehran, May 17, 2020 (AFP) - Iran said Friday it had recorded nearly 7,000 deaths from the novel coronavirus, warning of infection clusters in new regions after it partially eased lockdown measures. Health ministry spokesman Kianoush Jahanpour said the COVID-19 illness had claimed a further 51 lives over 24 hours into Sunday. The ministry raised the overall death toll to 6,988 since Iran announced its first fatalities in the Shiite pilgrimage city of Qom in February. Jahanpour warned that cases were rising "in the province of Lorestan, and to some extent in Kermanshah, Sistan and Baluchistan". "Khuzestan province is still in a critical situation," he added.

The southwestern province has become Iran's new coronavirus focal point, with the most critical "red" ranking on the country's colour-coded risk scale. It is the only region so far where authorities have reimposed business lockdowns after a country-wide relaxation in April. Iran stopped publishing provincial figures for the coronavirus last month, but the health ministry's latest report said there is a "rising trend or the beginning of a peak" in eight provinces, including Khuzestan. The country on Friday reported its highest number of new infections in more than a month. A virus taskforce official said Sunday that the increase was due to a surge in testing, not just of COVID-19 patients with severe symptoms.

Early in the outbreak "our focus was on severe cases that had to be hospitalised, but as we started to manage the disease we looked at those infected and not hospitalised," said Ali Akbar Haghdoost, head of the taskforce's epidemiology committee. "It is possible that the reported number of infections have gone up, but this in no way means more have been infected with COVID-19," he told ISNA news agency. According to Jahanpour, 1,806 new cases had been confirmed across Iran in the past day, bringing the total to 120,198. Over 1,460 of the new cases were "outpatients, including those who had been in close contact with the infected," he said.

The ministry said 94,464 people hospitalised with the virus have recovered and been discharged. Experts both at home and abroad have voiced scepticism about Iran's official figures, saying the real toll could be much higher. Iran also cancelled rallies held annually in solidarity with the Palestinians, set for Friday next week. President Hassan Rouhani had said Saturday that the Qods (Jerusalem) Day parades would go ahead with some measures against the virus. But organisers said Sunday the event could not be held "decently" and would be scrapped apart from a televised speech by the supreme leader Ayatollah Ali Khamenei.
Date: Sun, 17 May 2020 13:31:10 +0200 (METDST)

Antananarivo, May 17, 2020 (AFP) - Madagascar on Sunday reported the first death of a patient suffering from novel coronavirus nearly two months after it was first detected in the country, official statistics showed. The Indian ocean island which has reported 304 cases has hit the headlines over a home-grown herbal concoction that President Andry Rajoelina claims can cure people infected with the virus.

Several African countries have ordered or expressed interest in the purported remedy, which is known as Covid-Organics. The tonic drink is derived from artemisia -- a plant with proven efficacy in malaria treatment -- and other indigenous herbs. But the World Health Organization has warned against "adopting a product that has not been taken through tests to see its efficacy".