WORLD NEWS
Getting countries ...
Select countries and read reports below
or
Albania
Albania US Consular Information Sheet November 04, 2008
COUNTRY DESCRIPTION
Albania is a parliamentary democracy that is transforming its economy into a market-oriented system. Albania's per capita income is among the lowest in Eu
ope, but economic conditions in the country are steadily improving. Tourist facilities are not highly developed in much of the country, and though Albania's economic integration into European Union markets is slowly underway, many of the goods and services taken for granted in other European countries are not yet available. Hotel accommodations are limited outside of major cities. Read the Department of State Background Notes on Albania for additional information.
ENTRY/EXIT REQUIREMENTS
A passport is required. All travelers entering or exiting Albania must have six months or more validity on their passport. Customs officers strictly enforce this law. U.S. citizens do not require a visa prior to entering Albania, but those traveling without a visa will be charged a fee for an entry stamp at the point of entry, which is valid for a stay of up to 90 days. This fee is currently 10 Euros, or the equivalent in any easily convertible currency, including U.S. dollars. Travelers without a visa who intend to stay in Albania for more than 90 days should be aware that Albanian law allows a traveler without a visa to remain in Albania for 90 days only within a specific 180-day period. That 180-day period is defined from the first day of entry. For example, a traveler entering without a visa on January 1 may remain in Albania for 90 days total during the period of time between January 1 and June 28. Departing Albania during this time period does not "restart the clock." Travelers attempting to reenter Albania without a visa and within 180 days of a previous entry and after an aggregate stay of 90 days may be denied entry. For stays exceeding 90 days within a 180-day period, those interested must apply for a Residency Permit at the police station with jurisdiction over the city of residence. Information on how to apply for a residency permit is available on the Embassy of Albania web site at http://www.embassyofalbania.org/. There is also a departure fee of ten Euros, or the equivalent in any easily convertible currency, including U.S. dollars. Visit the Embassy of Albania web site at http://www.embassyofalbania.org/consular.html#visa for the most current visa information. Dual Nationality: The Albanian government considers any person in Albania of Albanian parents to be an Albanian citizen. In addition to being subject to all Albanian laws affecting U.S. citizens, dual nationals may be subject to Albanian laws that impose special obligations. Male Albanian citizens are subject to compulsory military service regulations. If such persons are found guilty of draft evasion in Albania, they are subject to prosecution by the Albanian court. Those who might be affected should inquire at an Albanian Embassy or Consulate outside Albania regarding their status before traveling. In some instances, dual nationality may hamper U.S. Government efforts to provide protection abroad. Information about dual nationality or the prevention of international child abduction can be found on our web site. For further information about customs regulations, please read our Customs Information sheet.
SAFETY AND SECURITY
Although the overall security situation in Albania has improved in recent years, organized criminal activity continues to operate in all regions, and corruption is pervasive. US Government employees need permission to travel to the northern administrative districts of Shkoder, Malesi E Madhe and Tropoje (with the exception of the route along the national road to Montenegro and the city of Shkoder) and to the southern town of Lazarat, with such travel restricted to secure vehicles with escort. Travel restrictions for U.S. Government employees have been lifted for overnight stays in the city of Shkoder. In most cases, police assistance and protection is limited. A high level of security awareness should be maintained at all times. Photographing anything that authorities regard as being of military or security interest may cause travelers problems. All gatherings of large crowds should be avoided, particularly those involving political causes or striking workers. For the latest security information, Americans traveling abroad should regularly monitor the Department of State, Bureau of Consular Affairs' web site at http://travel.state.gov, where the current Travel Warnings and Travel Alerts, as well as the Worldwide Caution, can be found. Up-to-date information on safety and security can also be obtained by calling 1-888-407-4747 toll free in the U.S. and Canada, or for callers outside the U.S. and Canada, a regular toll-line at 1-202-501-4444. These numbers are available from 8:00 a.m. to 8:00 p.m. Eastern Time, Monday through Friday (except U.S. federal holidays). The Department of State urges American citizens to take responsibility for their own personal security while traveling overseas. For general information about appropriate measures travelers can take to protect themselves in an overseas environment, see the Department of State's A Safe Trip Abroad.
CRIME
In the latest State Department assessment, Albania's crime rating is "medium." Crime against foreigners is rare in Albania, as targeting foreigners is often viewed as too risky. Visitors should maintain the same personal security awareness that they would in any metropolitan U.S. city. Caution should be exercised in bars in Tirana where violent incidents, some involving the use of firearms, have occurred in the past, particularly in the early morning hours. Within the last years there have been fewer cases of carjacking compared with previous years. Anyone who is carjacked should surrender the vehicle without resistance. Armed crime continues to be more common in northern and northwestern Albania than in the rest of the country. Street crime is fairly common in Albania, particularly at night. Criminals do not seem to deliberately target U.S. citizens or other foreigners, but do seek targets of opportunity, and select those who appear to have anything of value. Vehicle theft is still one of the biggest problems in Albania. Pick-pocketing is widespread; U.S. citizens have reported the theft of their passports by pick-pockets. INFORMATION FOR VICTIMS OF CRIME: The loss or theft abroad of a U.S. passport should be reported immediately to the local police and the nearest U.S. Embassy or Consulate. If you are the victim of a crime while overseas, in addition to reporting to local police, please contact the nearest U.S. Embassy or Consulate for assistance. The Embassy/Consulate staff can, for example, assist you to find appropriate medical care, contact family members or friends and explain how funds could be transferred. Although the investigation and prosecution of the crime is solely the responsibility of local authorities, consular officers can help you to understand the local criminal justice process and to find an attorney if needed. The local equivalent to the "911" emergency line is 129, though coverage is inconsistent at best. See our information on Victims of Crime.
MEDICAL FACILITIES AND HEALTH INFORMATION
Medical facilities and capabilities in Albania are limited beyond rudimentary first aid treatment. Emergency and major medical care requiring surgery and hospital care is inadequate due to lack of specialists, diagnostic aids, medical supplies, and prescription drugs. Travelers with previously diagnosed medical conditions may wish to consult their physicians before travel. As prescription drugs may be unavailable locally, travelers may also wish to bring extra supplies of required medications. Recent electricity shortages have resulted in sporadic blackouts throughout the country, which can affect food storage capabilities of restaurants and shops. While some restaurants and food stores have generators to properly store food, travelers should take care that food is cooked thoroughly to reduce the risk of food-borne illness. Water in Albania is not potable. Visitors should plan to purchase bottled water or drinks while in country. The U.S. Department of State is unaware of any HIV/AIDS entry restrictions for visitors to or foreign residents of Albania. Information on vaccinations and other health precautions, such as safe food and water precautions and insect bite protection, may be obtained from the Centers for Disease Control and Prevention's (CDC) hotline for international travelers at 1-877-FYI-TRIP (1-877-394-8747) or via the CDC's web site at http://wwwn.cdc.gov/travel/default.aspx. For information about outbreaks of infectious diseases abroad consult the World Health Organization's (WHO) web site at http://www.who.int/en. Further health information for travelers is available at http://www.who.int/ith/en
MEDICAL INSURANCE
The Department of State strongly urges Americans to consult with their medical insurance company prior to traveling abroad to confirm whether their policy applies overseas and whether it will cover emergency expenses such as a medical evacuation. Please see our information on medical insurance overseas.
TRAFFIC SAFETY AND ROAD CONDITIONS
While in a foreign country, U.S. citizens may encounter road conditions that differ significantly from those in the United States. The information below concerning Albania is provided for general reference only, and may not be totally accurate in a particular location or circumstance. Major roads in Albania are often in very poor condition. Traveling by road throughout Albania is the most dangerous activity for locals and tourists. Vehicle accidents are the major cause of death, according to police statistics. Electricity shortages have resulted in sporadic blackouts throughout the country that can happen any hour of the day or night. Such outages affect traffic signals and street lights, making driving increasingly treacherous at any time of day. Travel at night outside the main urban areas is dangerous and should be avoided due to deplorable road conditions. During the winter months, travelers may encounter dangerous snow and icy conditions on the roads throughout mountainous regions in northern Albania. Buses travel between most major cities almost exclusively during the day, but they are often unreliable and uncomfortable. Many travelers looking for public transport prefer to use privately owned vans, which function as an alternate system of bus routes and operate almost entirely without schedules or set fares. Please note that many of these privately owned vans may not have official permission to operate a bus service and may not adhere to accepted safety and maintenance standards. Persons wishing to use privately owned vans should exercise caution. There are no commercial domestic flights and few rail connections. Please refer to our Road Safety page for more information. Visit the website of the country's national tourist office at www.albaniantourism.com.
AVIATION SAFETY OVERSIGHT
As there is no direct commercial air service to the United States by carriers registered in Albania, the U.S. Federal Aviation Administration (FAA) has not assessed Albania's Civil Aviation Authority for compliance with International Civil Aviation Organization (ICAO) aviation safety standards. For further information, travelers may visit the FAA's web site at http://www.faa.gov/safety/programs_initiatives/oversight/iasa SPECIAL CIRCUMSTANCES: Albania's customs authorities may enforce strict regulations concerning temporary importation into or export from Albania of some items. It is advisable to contact the Embassy of Albania in Washington, D.C. or one of Albania's Consulates in the United States for specific information regarding customs requirements. As noted previously, the Albanian government considers any person in Albania of Albanian parents to be an Albanian citizen. In addition to being subject to all Albanian laws affecting U.S. citizens, dual nationals may be subject to Albanian laws that impose special obligations. Male Albanian citizens are subject to compulsory military service regulations. See our information pertaining to dual nationality. Albania is a cash economy. Credit cards and travelers checks are not generally accepted, except at the major new hotels in Tirana and some international airline offices. Travelers' checks can be changed at banks in larger towns. Automated Teller Machines (ATMs) are available in most cities. Please see our Customs Information CRIMINAL PENALTIES: While in a foreign country, a U.S. citizen is subject to that country's laws and regulations, which sometimes differ significantly from those in the United States and may not afford the protections available to the individual under U.S. law. Penalties for breaking the law can be more severe than in the United States for similar offenses. Persons violating Albania's laws, even unknowingly, may be expelled, arrested or imprisoned. Penalties for possession, use, or trafficking in illegal drugs in Albania are severe, and convicted offenders can expect long jail sentences and heavy fines. Engaging in sexual conduct with children or using or disseminating child pornography in a foreign country is a crime, prosecutable in the United States. Please see our information on Criminal Penalties. Under Albanian law, police can detain any individual for up to 10 hours without filing formal charges. U.S. citizens are encouraged to carry a copy of their U.S. passports with them at all times to show proof of identity and U.S. citizenship if questioned by local officials.
CHILDREN'S ISSUES
For information see our Office of Children's Issues web pages on intercountry adoption and international parental child abduction.
REGISTRATION / EMBASSY LOCATION
Americans living or traveling in Albania are encouraged to register with the nearest U.S. Embassy or Consulate through the State Department's travel registration web site and to obtain updated information on travel and security within Albania. Americans without Internet access may register directly with the nearest U.S. Embassy or Consulate. By registering, American citizens make it easier for the Embassy or Consulate to contact them in case of emergency. The U.S. Embassy is located at Rruga Elbasanit 103, tel. (355)(4) 2247285; fax (355)(4) 2232222. The U.S. Embassy web site is http://tirana.usembassy.gov/ * * * This replaces the Consular Information Sheet dated June 10, 2008, to update sections on Entry and Exit Requirements, Medical Facilities and Health Information, and Traffic Safety and Road Conditions.
Travel News Headlines WORLD NEWS
Date: Fri, 9 Mar 2018 16:28:50 +0100

Tirana, March 9, 2018 (AFP) - The military has been deployed in northern Albania to help hundreds of people trapped by floods following heavy rainfall, authorities said on Friday. More than 9,230 hectares (22,800 acres) of agricultural land is underwater in the Shkodra region, including villages where the only means of transport is by boat, the defence ministry said.

Army personnel are evacuating residents and securing food supplies in the affected areas, 100 kilometres (60 miles) north of the capital, Tirana. The torrential rain in recent days has caused landslides damaging dozens of homes and flooding roads, said the transport ministry. The rain has also forced the Albanian authorities to release excess water from a hydroelectric plant, which has added to the flooding in northern areas of the country. Weather forecasters say the rain is likely to ease from Saturday.
Date: Sun, 3 Dec 2017 12:29:40 +0100

Tirana, Dec 3, 2017 (AFP) - Thousands of police and soldiers have been deployed in Albania to rescue stranded residents after heavy rainfall triggered major flooding, and caused the death of a utility worker, officials and the power company said Sunday. The victim, Sabri Vlinga, died while he was working on a electricity pole at Roskovec in the flooded south of the country, the power company said in statement. Two other people were injured in similar accidents. it added. Some 6,400 police and soldiers have been sent to help rescue people stranded by the floods, Prime MInister Edi Rama said Saturday, calling the situation "very critical".

Around 1,500 people in the affected areas have been rescued, while several thousand homes were without electricity as many utility poles have been swept away by mudslides, said Shemsi Prenci, head of civil protection. More than 7,874 hectares (19,450 acres) of farm land as well as 3,193 homes are under water and several roads in the south remained impassable.

Army forces have built a temporary bridge at Darezeze, about 70 kilometres (44 miles) from the capital Tirana, to come to the aid of 2,000 residents stranded by the floods, the defence ministry said. In neighbouring Macedonia, the heavy rains have also caused flooding as several rivers include the main Vardar river have burst their banks, the MIA news agency reported.
Date: Sat 5 Aug 2017
From: Edmond Puca <edmond_puca@yahoo.com> [edited]
Here in Albania, we have 2 imported cases of haemorrhagic fever with renal syndrome (HFRS), one imported from the north of Greece and another from Macedonia in a village near the border with Albania.
The patient from Macedonia is 25 years old. He presented in the emergency room on 31 Jul [2017]. Right now, he is in good condition and will survive. He presented with fever, nausea and vomiting, abdominal pain, and lower back pain.
The other patient from Greece had been in our service for the previous 2 weeks and now is at home in good condition.
The disease is caused by Dobrava-Belgrade virus infection.
---------------------------------
Dr Edmond Puca
Infectologue
Department of Infectious Disease
UHC "Mother Teresa"
Tirana, Albania
[ProMED-mail thanks Dr Edmond Puca for sending in this report. This and the previous report are the 1st reports of hantavirus infections in Macedonia that ProMED-mail has posted. There is also evidence of HFRS in Greece, although ProMED-mail has not posted reports previously. Sero-epidemiological investigations conducted in several Balkan countries revealed an overall seroprevalence of 4 per cent in Greece (<
http://www.sciencedirect.com/science/article/pii/S0168170213004887#
>). There doubtless have been Dobrava-Belgrade virus infections in Greece and the Balkans over the years, given that this virus is known to circulate widely in the Balkans.
The yellow-necked field mouse (_Apodemus flavicollis_) is the principle vertebrate host for Dobrava-Belgrade virus. - ProMED Mod.TY]
[A HealthMap/ProMED-mail map can be accessed at:
Date: Mon, 6 Feb 2017 04:30:32 +0100
By Briseida MEMA

Tirana, Feb 6, 2017 (AFP) - Emira Sela covers her face with her hand to hide a disfiguring abscess, the traumatic result of unregulated cosmetic treatments now rampant across Albania. The 31-year-old began to worry when wrinkles appeared on her face. Sela's hairdresser told her that a simple injection, costing around 60 euros ($65), would banish the signs of ageing. "She assured me that I would not risk anything. She even listed well-known names" of women who had undergone such treatment, said Sela. "I did not think twice, I trusted her without asking questions," said the blonde woman with green eyes, her voice trembling.

Albanian hair and beauty salons lacking expertise and medical supervision are offering such cosmetic treatments, unregulated in a legal vacuum, much to the alarm of qualified doctors. A single injection of a product whose content and dosage Sela knew nothing about was enough to ruin her life in late August. Despite antibiotics she has permanent pain, fever and nausea, while the abscess on her right cheek forces her eye to half-close and her face is nearly paralysed. "I am so disfigured that I tried to commit suicide," said Sela, who lost her job in a bank. Her only hope now is corrective surgery at an Italian hospital, scheduled for this month.

- Desiring Kardashian look -
"There are more and more impostors with syringes," said Panajot Papa, a plastic surgeon at a private clinic in Tirana. "The problem is also the products... Forbidden in Europe, they enter illegally from Turkey or China." Eriona Shehu, a dermatologist at Tirana's university hospital, said these unregulated synthetic products, such as injected liquid silicone and acrylamide, were being offered at temptingly low prices.

"Cosmetic interventions have become a lucrative industry. The patient is only a customer, exposed to a number of risks." Shehu said the desire to look like voluptuous US reality television star Kim Kardashian was "destroying the lives of young Albanian girls looking for beauty". Albanian doctors say the typical age of clients for such procedures is between 16 and 28. In the country of about three million people, the demand for cosmetic interventions rose more than 50 percent in 2015, according to a study published by Albania's economic magazine Monitor.

Promotional offers can be seen everywhere, such as a beauty salon advertising 20 percent reductions for three people coming together for treatment during the holiday season. Papa says he has treated a dozen young women aged between 20 and 27 who suffered complications after having their lips and cheekbones swollen with injected liquid silicone for 40 to 50 euros. The product has been banned for cosmetic use in countries such as Italy and France for more than 15 years. Papa said such botched interventions left these women prone to particularly bad swellings during their menstrual period, requiring further treatment -- and he warned they may suffer such symptoms for life.

- Closing legal gap -
Albanian doctors are worried about foreign practitioners who come from Italy, Turkey and Greece to work just for a weekend. "They may not have a diploma, qualification or licence for these kind of interventions or for assuming the responsibility of a patient's medical follow-up," said Besim Boci, head of the otolaryngology department at Tirana's university hospital. Due to legal loopholes, the judiciary cannot step in. A spokesman at Tirana's tribunal, Alba Nikolla, admits that it is currently impossible to "open investigations and prosecute based only on complaints" against practitioners.

But authorities are set to tackle this with a draft law to control cosmetic products and beauty salons, which is due to be introduced in parliament in the next few months. The law complies with the requirements of the European Union, which Albania aspires to join, and will enable authorities to shut down rogue establishments using synthetic products. When health is adversely affected, practitioners could be imprisoned for three to 10 years. Such regulations could go some way to easing the trauma of women like Elisa Lura, a 22-year-old economics student. She underwent a laser treatment to restore her natural look after paying 50 euros to a neighbourhood salon for permanent eyebrow tattoos, which went wrong. But the laser made things much worse. "Everything is spoiled!" she said of her face now covered with painful scars.
Date: Wed, 13 Jan 2016 04:21:54 +0100
By Briseida MEMA

Tirana, Albania, Jan 13, 2016 (AFP) - With her sick daughter in the arms, Mira Lela pushes her way through the hallway of the doctor's clinic, crowded with patients ailing from heavy pollution in Albania's capital. "This is an emergency, she has difficulty breathing," said the tearful woman, forcing open the door to the office of Bardhyl Vaqari, who has worked in the specialist Tirana clinic for more than 20 years. "An acute asthma attack," said the doctor on seeing the child. "The number of people with respiratory allergies and cardiovascular problems has greatly increased," he told AFP, adding that the number of patients on the clinic's books has more than doubled to 8,000 in the last four years.

On the noisy and congested streets outside, clapped-out bangers and Hummer trucks cross paths with Mercedes, BMWs and overloaded buses that leave a trail of black smoke and heavy odour. Having been cut off from the world under a strict communist regime until 1991, the Western Balkan city had just a few hundred cars on its roads in the 1990s.

But today, through a mixture of pride, luxury-seeking and necessity, given the lack of public transport, there are more than 190,000 cars circulating in a city of about one million people. "Albanians take the car even when going to buy bread in a nearby store. That's why the traffic is overloaded all day and this increases pollution levels," said Altin Duka, a despairing 65-year-old shopkeeper.

The average age of vehicles on Tirana's roads is around 16 years, twice the European average, according to Gani Cupi, deputy manager of Albania's Road Transport Services. Many of the vehicles do not meet the standards of the European Union, which Albania hopes to join. "The traffic load, the age of vehicles, their technical condition but also the poor quality of fuel are all factors contributing to the capital's pollution," said Cupi.

- Taxing dilemmas -
In a bid to clean up the air, Albanian authorities considered doubling taxes on ageing vehicles but then dropped such plans. Analysts suggested the cost would weigh too heavily on citizens in one of the poorest countries in Europe. New cars are already exempt from paying annual tax for the first three years, but authorities in 2012 lifted a levy on the import of old vehicles as the EU considered it a "fiscal discrimination".

Tirana's Mayor Erion Veliaj has pledged to battle against the fumes by increasing the number of green spaces, introducing hybrid buses and improving infrastructure in the city, which is crammed with mostly illegal constructions. "The number of vehicles does not stop growing," he told AFP, pointing out that about 500 people die in the city each year "because of respiratory or cardiovascular problems related to pollution".

A report this year from the European Environment Agency noted a 20 to 30 percent decrease in Tirana's concentration levels of PM10 and PM2.5 -- damaging particulate matter -- according to data assessment from 2011 to 2013. But Laureta Dibra, head of the air and climate change department at Albania's Environment Ministry, told AFP that PM10 levels had actually been rising in areas of heavy traffic in recent years. Tirana remains "among the most polluted cities in Europe", added the director of the National Environment Agency, Julian Beqiri. "The level of the population's exposure to pollutants is still a problem," he said.

- On your bikes -
In an effort to improve air quality in the capital and educate residents, Tirana organised two car-free days in 2015, when the air was said to be at least four times less polluted than usual. Worried activists are campaigning to promote the bicycle as a means of transport and a way of life. Ecovolis, a bike sharing system, rents out at least 200 bicycles from different tations around Tirana, at 60 leke (44 euro cents, $0.47) per bike per hour -- but many people still prefer getting behind the wheel.

Although Albania's energy minister claims that 95 percent of fuel meets the required standards, even Prime Minister Edi Rama attacked its quality in May last year. "It is so bad that even a strong car like a Mercedes ends up being bad for Albanians' lungs," he said, calling for urgent measures to improve fuel controls. The government says restrictions have since been tightened, but those at the frontline of the fumes remain unhappy. "I come home in the evening with a completely dry throat and a bitter taste my mouth," said Bequir Veseli, 37, a traffic policeman who spends eight hours a day at the centre of a chaotic roundabout. "I have trouble breathing but what can I do? The next day I have to go back to my post".
More ...
Indonesia
*****
Information for Bali
*******
General
************************************
Bali is one of the main tourist destinations for many Irish travellers to Indonesia. The island is well developed for the tourist industry and genera
ly the climate is tropical and humid throughout the year. Many Irish travellers will use the island as a stopover. If this is for only 24 to 28 hours the extent of your jetlag may leave you little time to enjoy the country and its people.
Safety & Security
************************************
Throughout Indonesia there are many regions where it is unsafe to travel. The Parliament in Indonesia may impeach the President in the near future. Civil disturbance with student demonstrations in the capital Jakarta, earthquakes in the island of Sumatra, unrest regarding the independence of Timor and profound warring fractions on the island of Borneo has the potential to spill over into Bali. Nevertheless during the past years Bali has remained stable and there have been few reports of serious disturbances that have affected tourists or business travellers. Lombok is an island close to Bali often visited by tourists. It is regarded as more unstable and recently (Dec 2000) four explosions during fighting between two villages (Bongor & Parampuan). The main tourist region around Senggigi has remained quiet.

Local Customs
************************************
The laws against illegal drugs are severe and travellers should ensure that they carry sufficient well-marked medication that they may require for their time in Indonesia. Travellers are required to show identification at any time and so carrying photocopies of your passport is a wise precaution. Keep all valuable documents in a safe place and do not flaunt personal wealth while travelling around the island.
Night Activities
************************************
The nightlife in Bali is one of the main attractions for many tourists but sensible precautions are required. Travelling alone is unwise. Take care to ensure that your drink could not be spiked at any stage and do not walk at night, use an authorised taxi where possible. The level of HIV infection among the bar workers is high and close personal contact is very unwise.
Medical Facilities
************************************
The level of available health facilities varies greatly through Bali and other parts of Indonesia. In general most of the main hotels will have English speaking doctors but care would be required if your illness requires hospitalisation.
Food and Water
************************************
It is wise to maintain a high level of care with regard to your food and water while in Indonesia. This includes even those in high quality hotels but also particularly for those eating from street vendors. Bivalve shellfish (e.g. oysters, mussels, clams etc) should be avoided at all times due to inadequate cooking. Bottled water should be purchased from your hotel or good quality shops to ensure that it is pure.
Mosquitoes and Insect Bites
************************************
Malaria transmission occurs throughout Indonesia all year but the risk in Bali is so low that prophylaxis is not generally recommended for most tourists. Nevertheless for those visiting Lombok (overnight visits) the risk exists and prophylaxis should be considered. Other mosquito borne diseases also occur throughout Indonesia and care must be taken to avoid insect bites. In Jakarta and other main cities there is a particular problem with a viral disease called Dengue Fever. The mosquito, which transmits this disease, typically bites during the day and in main urban centres.
Sun Exposure
************************************
The strength of the sun in Bali is considerable higher than that experienced in Ireland at any time of the year. Sufficient head covering should be worm when exposed and travellers should ensure that their fluid intake is sufficient. Salt depletion also needs to be replaced in times of significant perspiration.
Swimming
************************************
If swimming in pools, make sure that sufficient chlorination has been used. Take care with small children when close to the deep end of the pool. If sea swimming make sure that there are always others around and that you heed any local advice and warning signs. Never swim soon after alcohol or for an hour after mealtime.
Jet Lag
************************************
The extent of jet lag, which you will experience, depends on the duration of your flight and the amount of rest you were able to get before arrival. Try to rest for the first 24 hours to allow your body to acclimatise and make sure you do not fall asleep beside the swimming pool during this initial period.
Vaccinations for Bali
************************************
There are no essential vaccines or entry to Bali from Western Europe. However for your personal protection travellers are recommended to consider vaccination cover against;
*
Poliomyelitis (childhood booster)
*
Tetanus (childhood booster)
*
Typhoid (food & water disease)
*
Hepatitis A (food & water disease)
Other travellers planning a more rural or extensive trip may need to consider other vaccine cover against diseases like Hepatitis B, Japanese B Encephalitis, Rabies.
Summary
************************************
The majority of those visiting Bali will enjoy the many tourist attractions on the island. However commonsense and care is required to ensure that you do not expose yourself to unnecessary risk. The staff of the Tropical Medical Bureau can be contacted at either of the numbers below if you require further information.
Travel News Headlines WORLD NEWS
Date: Tue, 19 Mar 2019 08:06:51 +0100

Sentani, Indonesia, March 19, 2019 (AFP) - At least 89 people are known to have died after flash floods and landslides tore through Indonesia's Papua region, with the toll expected to rise further as rescuers hunt for dozens still missing, the national disaster agency said Tuesday. Scores have also been injured in the disaster, triggered by torrential rain on Saturday, with some 6,800 people evacuated to temporary shelters. The military has taken up the grim task of putting mud-caked corpses into body bags, with the search hampered by mountains of debris including rocks and fallen trees.

Seventy-four people remain unaccounted for, while around 150 suffered broken bones, cuts and other injuries. "Many people are choosing to stay at shelters because they're still traumatised and scared of more flash floods, so some evacuation centres are packed," said national disaster agency spokesman Sutopo Purwo Nugroho.

The government has issued a 14-day state of emergency in Papua, which shares a border with independent Papua New Guinea on an island just north of Australia. Flooding is common in Indonesia, especially during the rainy season which runs from October to April. In January, floods and landslides killed at least 70 people on Sulawesi island, while earlier this month hundreds in West Java province were forced to evacuate when torrential rains triggered severe flooding.

Meanwhile, three people were killed -- including two Malaysian tourists -- and some 182 were injured after an earthquake Sunday triggered a landslide on the Indonesian tourist island of Lombok, next to Bali. Lombok was rocked by several earthquakes last summer, killing more than 500 people and leaving over 150,000 homeless.

Last September, the country was hit by an earthquake and tsunami in Palu on Sulawesi island which killed around 2,200 people. The Southeast Asian archipelago of some 17,000 islands is one of the most disaster-prone nations on Earth, straddling the Pacific Ring of Fire, where tectonic plates collide. Earthquakes and volcanic eruptions are common.
Date: Sun, 17 Mar 2019 16:15:35 +0100

Mataram, Indonesia, March 17, 2019 (AFP) - At least two people were killed and dozens injured Sunday after an earthquake on the Indonesian tourist island of Lombok triggered a landslide, officials said. The 5.5-magnitude quake is thought to have caused the landslide at the Tiu Kelep waterfall in the north of the island. "Two people died in the landslide in the Tiu Kelep waterfall after the earthquake, one of them is a Malaysian," a disaster agency spokesman told AFP. At least 44 people were injured in the earthquake, according to the agency, including eight Malaysians, while more than 30 houses were destroyed and about 500 others slightly damaged.

Indonesia is one of the most disaster-prone nations on Earth due to its position straddling the so-called Pacific Ring of Fire, where tectonic plates collide. Lombok was rocked by several earthquakes last summer, killing more than 500 people and leaving over 150,000 homeless. Last September, the country was hit by an earthquake and tsunami in Palu on Sulawesi island which killed around 2,200 people.
Date: Fri, 8 Mar 2019 08:19:11 +0100

Bandung, Indonesia, March 8, 2019 (AFP) - At least two people were killed and six more were missing after torrential rains and severe flooding in parts of Indonesia, the disaster agency said Friday, forcing the evacuation of hundreds of people. Heavy rain has pounded Indonesia for days, forcing the Citarum river -- dubbed "the world's dirtiest" -- on Java island to burst its banks, and causing deadly flash floods in the eastern part of the sprawling Southeast Asian archipelago. Residents in a dozen communities on the outskirts of Bandung city, east of the capital Jakarta, were forced to wade through streets filled with chest-high water in places. Images from the scene showed residents being moved to safety on pontoon boats and small wooden vessels.

Floods and landslides killed a pair of residents in East Nusa Tenggara province on the island of Flores, the agency said. Six others are still missing and three people were injured, said national disaster agency spokesman Sutopo Purwo Nugroho. Flooding is common during Indonesia's rainy season, which runs roughly from October to April. In January, at least 70 people were killed when floods and landslides hit South Sulawesi province. The latest floods have affected over 30,000 people in parts of West Java and East Java provinces, the disaster agency said.

The Citarum -- a nearly 300-kilometre (185-mile) water body that is a key source for hydroelectric power for Indonesia's most populous island Java and tourism hotspot Bali -- regularly bursts its banks during torrential rains. The World Bank declared it the most polluted river in the world a decade ago, a description widely picked up by media and environmentalists. Faced with a public health emergency after decades of failed clean-up efforts, Jakarta last year stepped in with a bold plan to make the Citarum's toxic waters drinkable by 2025. The river has long been a floating carpet of household rubbish, animal faeces and toxic chemicals dumped by nearby factories.
26 Feb 2019
https://travelhealthpro.org.uk/news/393/indonesia-recommendation-for-polio-vaccination
Circulating vaccine-derived poliovirus (cVDPV) is confirmed in Papua province, Indonesia
Indo
nesia: recommendation for polio vaccination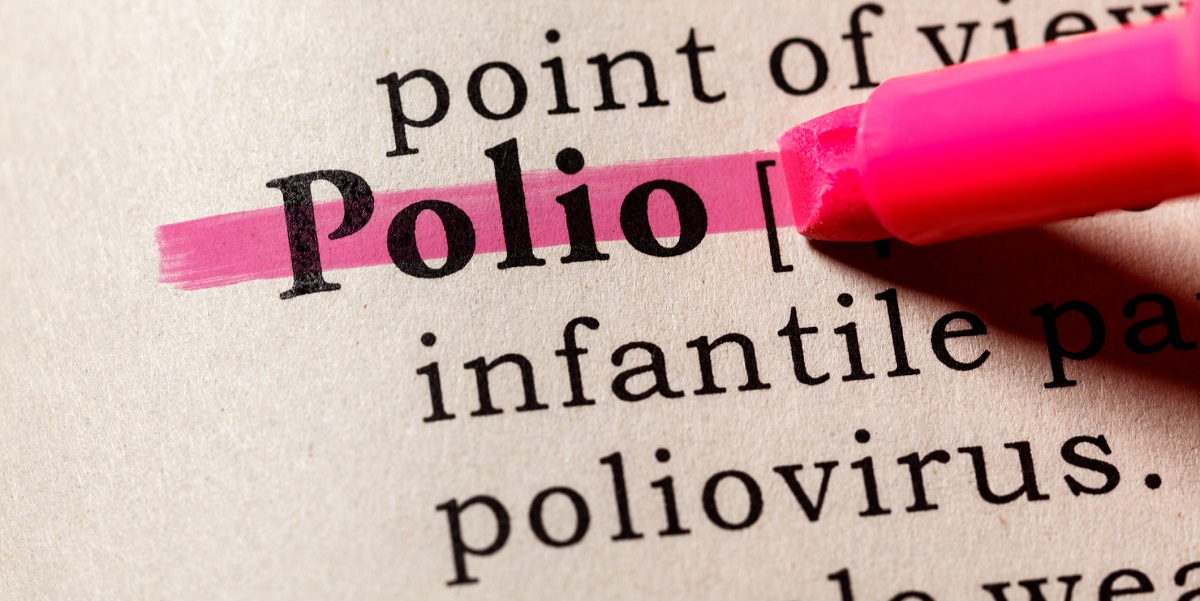 On 15 February 2019, the Global Polio Eradication Initiative (GPEI) reported two genetically linked circulating vaccine derived polio virus (cVDPV) type 1 isolates; one from a case of acute flaccid paralysis, with onset of symptoms 27 November 2018 and the other from a healthy person who is a community contact in Papua province, Indonesia [1]. The identification of these genetically linked isolates indicates that cVDPV1 is circulating in the community.
This new outbreak is not linked to the ongoing outbreak of cVDPV1 in neighbouring Papua New Guinea [1].
CVDPVs can arise in populations who are inadequately vaccinated and where sanitation and personal hygiene is poor. Like wild poliovirus, vaccine derived polio viruses (VDPV) have the potential to cause paralysis in unvaccinated or partially vaccinated individuals [2].
The GPEI and other agencies are continuing to evaluate this outbreak situation and response measures, including the planning and implementation of an immunization campaign [1].
TravelHealthPro Country Information vaccination recommendations for Indonesia has been updated to reflect this recent outbreak. The official WHO Statement and the Temporary Recommendations will be issued shortly [3].
Advice for travellers
CVDPV can be transmitted via the faecal-oral route, either by exposure to water contaminated by infected human faeces, or by person to person contact. You are advised to practise strict food, water and personal hygiene.
Independent of your travel destination, you should be up to date with routine vaccination courses and boosters as recommended in the UK.
If you are travelling to countries reporting recent cVDPV, you should make sure you have completed a full course of a polio-containing vaccine. Vaccines used in the UK will provide protection against all types of polio. If your last dose of polio vaccine was given 10 or more years ago, you should have a booster dose.
Children who are travelling should be up to date with an age appropriate course of polio vaccine.
For specific country advice, check our Country Information pages.
For specific outbreak information, check our Outbreak Surveillance section.
The polio status of countries is reviewed by World Health Organization on a regular basis and polio vaccination recommendations are subject to change.
Further details on the global polio situation can be found on the Global Polio Eradication Initiative and WHO websites.
Resources
Date: Sun 17 Feb 2019
Source: Eleven News, The Jakarta Post/ANN report [edited]
The [Indonesian] Health Ministry has said that, from January to February [2019], 628 people were infected [see comment] with rabies nationwide, with at least 12 cases that turned fatal. Six deaths were recorded in Dompu in West Nusa Tenggara (NTB), 3 in North Sumatra, and 3 in Central and North Sulawesi [see map at <
https://www.lonelyplanet.com/maps/asia/indonesia/
>].
According to Antara, health officials in Ambon reported one fatality and 101 infected in the Maluku city [Maluku province].
The ministry's director for vector-borne and zoonotic diseases, Siti Nadia Tarmizi, said the outbreak was caused by low rabies vaccination coverage for both stray dogs and pet dogs.
She further said that giving vaccines to the dogs was the responsibility of the Agriculture Ministry, especially its Animal Husbandry Directorate General.
"The coverage [across provinces] is still at 30 percent. We still have 26 other provinces that have not eliminated from rabies," she told The Jakarta Post on Thursday [14 Feb 2019].
The ministry said what was more appalling was that NTB, one of 9 provinces that had been declared rabies-free, suffered the most from the outbreak.
"This happened because the population of stray dogs increased and there is no proper control [for rabies]," said the ministry's disease control and prevention director general, Anung Sugihantono. "This issue must be dealt with by the Agriculture Ministry."
Rabies is a serious infection of the nervous system caused by lyssaviruses, which is transmitted by the bite of a rabid animal.
The government earlier announced that there were 9 regions that had been declared free from rabies, namely Bangka Belitung, Riau Islands, Jakarta, Central Java, East Java, Yogyakarta, Papua, West Papua, and NTB.
An emergency status for rabies was declared in Dompu [NTB], where the Health Ministry distributed 2800 anti-rabies vaccines.
"There will be another 600 vaccine bottles from Jakarta, so the supply so far is secure," said NTB Health Agency head Nurhandini Eka Dewi, expressing hope that agriculture officials would soon eliminate stray dogs in Dompu to curb the outbreak.
The Dompu administration recorded a population of over 9000 dogs in the regency, 4000 of which were pets while the rest were strays. So far, 1028 dogs have been put down.
"We will continue to eliminate them," NTB Animal Husbandry and Health Agency head Budi Septiani said, adding that the agency had cooperated with members of the Indonesian Shooting and Hunting Association (Perbakin) to put down stray dogs.
For pet dogs, vaccinations were conducted in stages. Her agency was also educating dog lovers on rabies, she said.
The results of tests on brain samples taken from the eliminated dogs show that 10 were positive for rabies.
The animal husbandry agency imposed tight security in the seaport connecting Lombok and Sumbawa islands.
"No dog is allowed to go out or enter Sumbawa. The ones in Lombok have been eliminated. The pet ones have been vaccinated," she said.
======================
[Maps of Indonesia can be seen at

Dompu (Indonesia: Kota Dompu) is a town and the administrative capital of the Dompu Regency, located in the eastern part of the island of Sumbawa, in central Indonesia's province of West Nusa Tenggara. It is the 3rd largest town on the island of Sumbawa, with a population of 49 854 at the 2010 census.
The term "outbreak" deserves to address specifically the explosive event in Dompu, situated in a province hitherto considered rabies free. For the 26 Indonesian provinces, where rabies continues its endemic circulation without significant changes, the term "outbreak" is excessive.
In reference to the 628 people reportedly "infected" nationwide since January 2019, of which 12 turned fatal: the reporter should have rather referred to "exposed" patients, namely people bitten/scratched by rabies vector animals, such as stray dogs or unvaccinated pets (an "incident"), and consequently underwent post-exposure treatment. Such treatment should be given to those involved in such "incidents" (exposed to animals suspected of rabies); their infection status is not known. Unfortunately, there is, so far, no test available for the identification of rabies infection in victims bitten by rabid or suspected-rabid animals, prior to advanced stages of each case, eventually expressed by the appearance of clinical signs.
In rabies-endemic countries, strays and unvaccinated pets deserve being considered as suspected, unless they have undergone a 10-day observation period, immediately after the incident, without showing clinical disease. It may be assumed that the 12 fatal cases have not undergone a timely post-exposure treatment. - ProMED Mod.AS]
More ...
World Travel News Headlines
Date: Thu, 21 Mar 2019 16:10:28 +0100

Kinshasa, March 21, 2019 (AFP) - A six-month-old baby in the eastern DR Congo city of Bunia has died of Ebola, becoming the first fatality of the disease in a provincial capital, the heath ministry said Thursday. Bunia, which has a population of 300,000, is the capital of Ituri province, which along with neighbouring North Kivu province has been battling an epidemic of Ebola since last August.

The baby is among 610 fatalities out of 980 recorded cases, the ministry said in a statement. "The parents are apparently in good health," it said. "Extensive investigations are underway and will include, among other things, analysis of the maternal milk to identify the source of contamination." The ministry added that it had also registered 97 new cases in the previous three weeks. This increase "was expected" given the impact of an attack on two Ebola treatment centres by armed groups in the troubled region, it said.
Date: Thu, 21 Mar 2019 22:32:17 +0100

Blantyre, Malawi, March 21, 2019 (AFP) - Heavy rains could cause a dam in southern Malawi to give way if there is no let-up, authorities said Thursday, urging local residents to take shelter. The warning came after cyclone Idai battered neighbouring Mozambique last Friday killing 242 people Hurricane-force winds and rains have also ravaged hit eastern Zimbabwe where over 100 have died.

In Malawi, the storm has affected nearly a million people with over 80,000 displaced, according to the WHO. The Chagwa dam "has had one of its major embankments eroded due to heavy rains," the interior security ministry said in a statement. "(It) is likely to burst in the event of heavy and incessant rains." The statement advised local residents in the southern African country to evacuate "in case of an emergency".
Date: Thu, 21 Mar 2019 12:27:11 +0100
By Abhaya SRIVASTAVA

New Delhi, March 21, 2019 (AFP) - Walls draped in lush vertical gardens and air filtered through purifiers insulate diners at a swanky New Delhi food court from the choking haze outside in one of the most polluted places on earth. But these eco-eateries, offering cleaner air as well as modern menus to the well heeled are beyond reach for the poor, who have little means of escaping the deadly smog which coats the city for much of the year. Air pollution kills more than one million Indians every year, according to a study by Lancet Planetary Health, and Delhi is ranked one of the most toxic urban centres to live, regularly exceeding World Health Organisation (WHO) limits.

But for Ramavtar Singh there is no escape: like many of the city's poorest, he eats, sleeps, and works outside. "I work for six to eight hours every day and my children eat and sleep outside most times of the year," the father of five tells AFP at a roadside food stall, gulping down a 50-cent dish of rice and lentils. Singh earns a living by cycling passengers and cargo around Delhi on his rickshaw, a strenuous activity that means he's inhaling dangerous concentrations of tiny pollutants deep into his lungs. At best, he can wrap a rag over his mouth on smoggy days, a low-cost approach taken by labourers and rickshaw drivers that does little to prevent the most dangerous particles entering the bloodstream. Delhi's smog peaks from October to February, routinely exceeding WHO recommendations for PM2.5 -- tiny and harmful airborne particles -- and some days registers levels more than 20 times safe limits. Experts warn the long term health consequences of living enveloped in pollution are disastrous, often causing chronic sickness and in some cases early death.

- ' A quick oxygen shot' -
Across town, Abhimanyu Mawatwal is settling down for lunch at a food court in Worldmark Aerocity, a grand commercial centre boasting purified air. A meal here could cost twice Singh's monthly salary, but it is a price Mawatwal is willing to pay because outside the smog is at hazardous levels. "I love to come here for my meals. It is like getting a quick oxygen shot," the office worker says, surrounded by creeper vines and a faux stream as he breathed lungfuls of filtered air circulating through expensive filters. "We need to bring greenery to concrete jungles and create places where everybody can come for a breath of fresh air," insists S. K. Sayal, CEO of Bharti Realty which owns Worldmark Aerocity. Delhi's affluent, who are often better informed about the dangers of pollution, increasingly expect the same safety measures they have in place at home, to be available when they are out.

High-end eateries, bars and cinemas are tapping into that demand -- installing electronic air purifiers and creating dedicated areas of rich vegetation to help filter airborne toxins. But for Singh, and the one in five Indians living on less than $2 a day, visiting such places is nothing more than a fantasy. "What will I do if I spend all the money on one meal? How will I feed my family?" said the rickshaw cyclist, who earns about 1,200 rupees ($17) a month. He cannot dream of buying the foreign-made air purifiers to protect his family at home -- machines favoured by Delhi's elite, expat communities and office workers -- that easily cost Singh's annual wage. "The rich and the poor have to breathe the same poisonous air. But the poor are more exposed to pollution," explains Sunil Dahiya, a campaigner for Greenpeace India. He adds: "Most of the time, they don't even know the effects the toxic air is having on their health. Poor communities are definitely at the losing end."
Date: Thu, 21 Mar 2019 12:17:21 +0100

Geneva, March 21, 2019 (AFP) - The number of people in Zimbabwe affected by a devastating cyclone and flooding has jumped to 200,000, with most of the damage occurring near the Mozambique border, the UN said Thursday. The initial estimate of those hit in Zimbabwe was 15,000 but World Food Programme (WFP) spokesman Herve Verhoosel told reporters in Geneva that the numbers had surged following an overnight assessment.
Date: Wed, 20 Mar 2019 09:25:29 +0100
By Vishal MANVE

Mumbai, March 20, 2019 (AFP) - India's Jet Airways was fighting multiple crises Wednesday after grounding six planes, leaving it with only a third of its fleet flying, while pilots have threatened to walk out and a major shareholder is reportedly looking to offload its huge stake. The problems at India's number-two carrier come as other airlines struggle to turn a profit despite the sector rapidly expanding in the country over recent years. Jet, which employs more than 20,000 people, is gasping under debts of more than $1 billion and has now been forced to ground a total of 78 of its 119 aircraft after failing to pay lenders and aircraft lessors. In a statement late Tuesday announcing its latest grounding, the firm it said it was "actively engaging" with lenders to secure fresh liquidity and wanted to "minimise disruption".

But with hundreds of customers left stranded, Jet's social media accounts have been flooded with often suddenly stranded passengers demanding information, new flight tickets and refunds. "@jetairways We book our flights in advance so that we save on travel cost and you are sending cancellation (message) now?", read one irate tweet on Wednesday. "I have sent a DM (direct message) regarding my ticket details. Please respond!", said Sachin Deshpande, according to his Twitter profile a design engineer. Another, Ankit Maloo, wrote: "Received an email for all together cancellation of flight days before departure without any prior intimation or communication over phone!" The firm is also facing pressure from its many pilots who have not been paid on time, with unions threatening they will walk off the job if salaries do not arrive soon.

- Alarm bells -
"Pilots will stop flying jet planes from 1st April 2019 if the company does not disburse due salaries and take concrete decisions," a spokesperson for the National Aviator's Guild, a pilots union, told AFP. India's aviation regulator on Tuesday warned Jet Airways to ensure that staffers facing stress are not forced to operate flights. Meanwhile, Bloomberg reported that Etihad Airways of the United Arab Emirates has offered to sell its 24 percent stake in Jet to State Bank of India (SBI). A collapse would deal a blow to Prime Minister Narendra Modi's pragmatic pro-business reputation ahead of elections starting on April 11. India's passenger numbers have rocketed six-fold over the past decade with its middle-class taking advantage of better connectivity and cheaper flights. The country's aviation sector is projected to become the world's third-largest by 2025.

But like other carries, Mumbai-based Jet has been badly hit by fluctuating global crude prices, a weak rupee and fierce competition from budget rivals. Alarm bells for Jet first rang in August when it failed to report its quarterly earnings or pay its staff, including pilots, on time. It then later reported a loss of $85 million. In February, it secured a $1.19 billion bailout from lenders including SBI to bridge a funding gap, but the crisis has since deepened. "Jet Airways is rapidly reaching a point of no return and running out of assets to keep itself afloat," Devesh Agarwal, editor of the Bangalore Aviation website, told AFP. "The only solution is equity expansion by diluting its stakes but Jet is just trying to cut losses and running out of options," Agarwal said. Shares in Jet Airways were down more than five percent on Wednesday.
Date: Tue 19 Mar 2019
Source: Pragativadi [edited]
Three members of a family, including 2 minor girls, fell sick after consuming toxic wild mushrooms in Mirigikhoji village under Patana block in Keonjhar district.
According to sources, some members of the family complained of vomiting and nausea after consuming the wild mushroom. They were rushed to the Keonjhar district headquarters hospital where their health condition is stated to be critical.
Although the actual reason behind the illness has not been ascertained, the doctor suspected it to be a case of food poisoning, sources said.
=====================
There is no way to tell which mushrooms were consumed, and no clinical signs are reported. - ProMED Mod.TG]
[A map showing the location of the Keonjhar can be found at
[HealthMap/ProMED map available at:
Date: Thu 14 Mar 2019, 12:50 PM
Source: The Indian Awaaz [edited]
Over 100 schools have been closed after the dumping of toxic waste into a river caused hundreds of people to fall ill, including many children, authorities said in Malaysia. Over 500 people, many of them school pupils, have received medical treatment after inhaling the fumes.
A lorry [truck] is believed to have dumped the waste in southern Johor state last week, sending hazardous fumes across a wide area.
Education Minister Maszlee Malik said his Ministry has decided to close all 111 schools in the Pasir Gudang area immediately.
=========================
[It is very difficult to comment on what the toxin might have been. We know it produced fumes which were inhaled and resulted some individuals being treated, possibly for respiratory issues.
It is sad, and since it was dumped in a water way, we may see other individuals, and/or animals affected by the toxin. - ProMED Mod.TG
[HealthMap/ProMED map available at:
Date: Mon 18 Mar 2019
Source: Abidjan.net [in French, trans. ProMED Corr.SB, edited]
Two people, including a 70-year-old woman, died on [Sun 17 Mar 2019] in the village of Yrouzon and 4 other people were admitted to the general hospital of Duekoue (West, region of Guemon), after having consumed a decoction of herbal tea, supposed to cure malaria.
According to information collected from the victims, a decoction of herbal tea was prepared the day before by the wife of the young -30 years old- BN, that passed away instantly. [BN may have been trying to relieve the pain of what he believed to be chronic malaria]. BN, affected with chromatic [chronic?] malaria took a sip of the product with the hope of relieving his pain.
Also, his family members of who came to visit him, each took a sip, which was supposed to mitigate their "palu" [pain]. But unfortunately, the following events were; BN, having consumed the first liquid, lost consciousness and died during his evacuation. The old woman, aged about 70, fell on her way home and died on the spot. The other 4 affected people were fortunate enough to be admitted to the general hospital. An investigation is opened to determine the causes of the tragedy.
======================
[Herbs can be healing, or dangerous. They become dangerous when the plant is misidentified, or mistaken. When a toxic plant is incorrectly identified as non-toxic beneficial herb, then disastrous consequences can follow. - ProMED Mod.TG]
[HealthMap/ProMED map available at:
Date: Fri 15 Mar 2018
Source: WJHG [edited]
A rabies alert has been expanded to all of Bay County. The Florida Department of Health in Bay County is expanding a rabies alert issued in March [2019]. Health officials say there were 4 confirmed rabies cases in the span of a month.
Health officials say the most recent case involved a rabid raccoon killed by dogs off Oakenshaw Drive between Highway 2301 and Camp Flowers Road in Youngstown. Florida law requires pets 4 months or older to be vaccinated. If an animal is not vaccinated, keep the pet inside. Health officials say cats are the most likely to be infected with rabies.
Rabies is a fatal viral infection of the nervous system transmitted from animal to animal or animal to human by bite, scratch, or mucous membrane exposure. If your pet fights a wild animal, contact the Florida Department of Health in Bay County. The wild animal will need to be tested for rabies. Health official ask you do not shoot the wild animal in the head. The alert will last 60 days.
==========================
[In the eastern USA, the main terrestrial reservoir of rabies is raccoons (see map of distribution of major rabies virus variants among carnivores at
[HealthMap/ProMED-mail map:
Date: Wed 20 Mar 2019
From: Lucille Blumberg, John Frean, Evan Shoul <lucilleb@nicd.ac.za>,
<johnf@nicd.ac.za>, <evan.shoul@gmail.com> [edited]
A game hunter working in an area close to the South Luangwa National Park, Zambia has been admitted to a Johannesburg hospital with laboratory confirmed East African trypanosomiasis (EAT) [_Trypanosoma rhodesiense_] following an acute febrile illness.
He has a typical trypanosomal chancre on the dorsum of his hand, and a scanty parasitaemia was noted on a Giemsa- stained blood smear in Lusaka and Johannesburg laboratories.
On admission, he was moderately hypotensive with a tachycardia, had a mild acidosis, but no definite myocarditis, no ARDS, or clinical CNS pathology. He had a profound leucopaenia (WBC: 1.5) and thrombocytopenia (but no bleeding), moderately deranged hepatic transaminases (chronic hepatitis B infection) but normal renal function.
Suramin treatment was commenced promptly after admission. A CSF examination will be carried out later this week once the peripheral parasitaemia has cleared and the thrombocytopaenia has improved.
This is the 3rd case of EAT admitted to the unit in the past 4 months, one person working in game park, Malawi reserve (fatal case) and one person working in a game management area close to the Lower Zambezi National Park, Zambia.
-----------------------------------------------
Prof Lucille Blumberg
John Frean
Centre for Emerging Zoonotic and Parasitic Diseases
GeoSentinal Site
National Institute for Communicable Diseases
Johannesburg, South Africa
<lucilleb@nicd.ac.za>
<johnf@nicd.ac.za>
and
Dr Evan Shoul
Infectious Diseases Specialist
Johannesburg, South Africa
[ProMED thanks Lucille Blumberg, John Frean, and Evan Shoul for this report.
The case story presented here shows that trypanosomiasis is a differential diagnosis to malaria and indeed haemorrhagic fever in endemic areas. Thus, such patients with a negative malaria blood film should be suspected and investigated for trypanosomiasis, also called African sleeping sickness. - ProMED Mod.EP]
[HealthMap/ProMED maps available at: