WORLD NEWS
Getting countries ...
Select countries and read reports below
or
Argentina
Irish Diplomatic and Consular Information for Argentina
**********************************************************************
Address:
Embassy of Ireland
Suipacha 1380
2nd Floor
1011 Buenos Aires
Telephone:
+54-1
-4325-8588 / 4325-0849
Fax:
+54-11-4325-7572
Email:

Ambassador:
Her Excellency Paula Ní Shlattara
Secretary:

Jonathan Conlon
***************************************
Argentina - US Consular Information Sheet
October 02, 2008
COUNTRY DESCRIPTION:
Last year, Argentina's charm, natural beauty and diversity attracted more than 400,000 American citizen visitors, and this year's total is expected to be even higher. Buenos Aires and other large cities have well-developed tourist facilities and services, including many four- and five-star hotels. The quality of tourist facilities in smaller towns outside the capital varies. The country suffered a major financial crisis in 2001-2002. While it has made a dramatic recovery, continued economic hardship has been linked to a rise in street crime. Read the Department of State Background Notes on Argentina for additional information.

ENTRY/EXIT REQUIREMENTS: A valid passport is required for U.S. citizens to enter Argentina. U.S. citizens do not need a visa for visits of up to 90 days for tourism and business. U.S. citizens who arrive in Argentina with expired or damaged passports may be refused entry and returned to the United States at their own expense. The U.S. Embassy cannot provide guarantees on behalf of travelers in such situations, and therefore encourages U.S. citizens to ensure their travel documents are valid and in good condition prior to departure from the United States. Different rules apply to U.S. citizens who also have Argentine nationality, depending on their dates of U.S. naturalization. For more information, check the Argentine Ministry of the Interior web site at www.mininterior.gov.ar/migraciones/. Most dual nationals are permitted 60-day visits. Dual nationals who stay beyond their permitted time are required to depart on an Argentine passport.
The application process for an Argentine passport is lengthy, and the U.S. Embassy is not able to provide assistance in obtaining Argentine passports or other local identity documents. Children under 21 years of age who reside in Argentina, regardless of nationality, are required to present a notarized document that certifies both parents' permission for the child's departure from Argentina when the child is traveling alone, with only one parent, or in someone else's custody (click on the "international child abduction" link below for more information). An airport tax is collected upon departure, payable in dollars or Argentine pesos.

American citizens wishing to enter Brazil are required to obtain a visa in advance from the Brazilian Embassy or consulate nearest to the traveler's place of residence. The U.S. Embassy in Buenos Aires cannot assist travelers to obtain Brazilian visas. For more information, see the Country Specific Information for Brazil.
Visit the Embassy of Argentina's web site at http://www.embassyofargentina.us/ for the most current visa information. Information about dual nationality or the prevention of international child abduction can be found on our web site. For further information about customs regulations, please read our Customs Information sheet.

SAFETY AND SECURITY:
Traffic accidents are the primary threat to life and limb in Argentina. Pedestrians and drivers should exercise caution. Drivers frequently ignore traffic laws and vehicles often travel at excessive speeds. The rate and toll of traffic accidents has been a topic of much media attention over the past year. The Institute of Road Safety and Education, a private Buenos Aires organization dedicated to transportation safety issues, reports that Argentina has the highest traffic mortality rate in South America per 100,000 inhabitants.

Care should be exercised when traveling in Brazil and Paraguay, near the Argentine border, where criminal entities are known to operate. These organizations are involved in the trafficking of illicit goods, and some individuals in the area have been designated by the U.S. Treasury Department for financially supporting terrorist organizations.
The U.S. government is supportive of coordinated efforts by Argentina, Brazil, and Paraguay to combat illegal activity in that region. Americans crossing from Argentina into Paraguay or Brazil may wish to consult the most recent Country Specific Information for those countries.

Demonstrations are common in metropolitan Buenos Aires and occur in other major cities as well. Protesters on occasion block streets, highways, and major intersections, causing traffic jams and delaying travel. While demonstrations are usually nonviolent, hooligans in some of the groups sometimes seek confrontation with the police and vandalize private property. Groups occasionally protest in front of the U.S. Embassy and U.S.-affiliated businesses. U.S. citizens should take common-sense precautions and avoid gatherings or any other event where crowds have congregated to protest. Information about the location of possible demonstrations is available from a variety of sources, including the local media. Additional information and advice may be obtained from the U.S. Embassy at the telephone numbers or email address listed at the end of this document.

Domestic flight schedules can be unreliable. Occasional work stoppages, over-scheduling of flights and other technical problems can result in flight delays, cancellations, or missed connections. Consult local media for information about possible strikes or slow-downs before planning travel within Argentina.
Public transportation is generally reliable and safe. The preferred option for travel within Buenos Aires and other major cities is by radio taxi or "remise" (private car with driver). The best way to obtain safe taxis and remises is to call for one or go to an established stand, rather than hailing one on the street. Hotels, restaurants, and other businesses can order remises or radio taxis, or provide phone numbers for such services, upon request. Passengers on buses, trains, and the subway should be alert for pickpockets and should also be aware that these forms of transport are sometimes interrupted by strikes or work stoppages.

Argentina is a geographically diverse country with mountains, forests, expansive deserts, and glaciers, making it a popular destination for outdoor and adventure sports. Despite the best efforts of local authorities, assisting visitors lost or injured in such remote areas can be problematic. American citizens have been killed in recent years while mountain climbing, skiing, trekking, and hunting. Travelers visiting isolated and wilderness areas should learn about local hazards and weather conditions and always inform park or police authorities of their itineraries. Reports of missing or injured persons should be made immediately to the police so that a search can be mounted or assistance rendered.

For the latest security information, Americans traveling abroad should regularly monitor the Department of State, Bureau of Consular Affairs' web site at http://travel.state.gov, where the current Travel Warnings and Travel Alerts, as well as the Worldwide Caution, can be found.
Up-to-date information on safety and security can also be obtained by calling 1-888-407-4747 toll free in the United States, or for callers outside the United States and Canada, a regular toll line at 1-202-501-4444. These numbers are available from 8:00 a.m. to 8:00 p.m. Eastern Time, Monday through Friday (except U.S. federal holidays).

The Department of State urges American citizens to take responsibility for their own personal security while traveling overseas. For general information about appropriate measures travelers can take to protect themselves in an overseas environment, see the Department of State pamphlet A Safe Trip Abroad.

CRIME: Most American citizens visit Argentina without incident. Nevertheless, street crime in the larger cities, especially greater Buenos Aires and Mendoza, is a problem for residents and visitors alike. As in any big city, visitors to Buenos Aires and popular tourist destinations should be alert to muggers, pickpockets, scam artists, and purse-snatchers on the street, in hotel lobbies, at bus and train stations, and in cruise ship ports. Criminals usually work in groups and travelers should assume they are armed. Criminals employ a variety of ruses to distract and victimize unsuspecting visitors.
A common scam is to spray mustard or a similar substance on the tourist from a distance. A pickpocket will then approach the tourist offering to help clean the stain, and while doing so, he or an accomplice robs the victim. Thieves regularly nab unattended purses, backpacks, laptops, and luggage, and criminals will often distract visitors for a few seconds to steal valuables. While most American victims are not physically injured when robbed, criminals typically do not hesitate to use force when they encounter resistance. Visitors are advised to immediately hand over all cash and valuables if confronted. Thieves will target visitors wearing expensive watches or jewelry.

Your passport is a valuable document and should be guarded. Passports and other valuables should be locked in a hotel safe, and a photocopy of your passport should be carried for identification purposes. The U.S. Embassy has observed a notable rise in reports of stolen passports in the past year. Some travelers have received counterfeit currency in Argentina. Unscrupulous vendors and taxi drivers sometimes pretend to help tourists review their pesos, then trade bad bills for good ones. Characteristics of good currency can be reviewed at the Argentine Central Bank web site at www.bcra.gov.ar.
Along with conventional muggings, so-called express kidnappings continue to occur. Victims are grabbed off the street based on their appearance and vulnerability. They are made to withdraw as much money as possible from ATM machines, and then their family or co-workers are contacted and told to deliver all the cash that they have on hand or can gather in a couple of hours. Once the ransom is paid, the victim is usually quickly released unharmed. There have been some foreign victims. Visitors are particularly advised not to let children and adolescents travel alone.
Travelers worldwide are advised to avoid packing valuables in their checked baggage. In Argentina, officials have publicly acknowledged the systematic theft of valuables and money from checked baggage at Buenos Aires airports. Authorities are working to resolve the problem and have made a number of arrests, but travelers should exercise continued care and caution. In many countries around the world, counterfeit and pirated goods are widely available. Transactions involving such products may be illegal under local law. In addition, bringing them back to the United States may result in forfeitures and/or fines. More information on this serious problem is available at http://www.cybercrime.gov/18usc2320.htm
INFORMATION FOR VICTIMS OF CRIME: The loss or theft abroad of a U.S. passport should be reported immediately to the local police and the nearest U.S. Embassy or Consulate. If you are the victim of a crime while overseas, in addition to reporting to local police, please contact the nearest U.S. Embassy or Consulate for assistance. The Embassy/Consulate staff can, for example, assist you to find appropriate medical care, contact family members or friends and explain how funds can be transferred. Although the investigation and prosecution of the crime is solely the responsibility of local authorities, consular officers can help you to understand the local criminal justice process and to find an attorney if needed. The Argentine Federal Police have established a special Tourist Police Unit to receive complaints and investigate crimes against tourists. The unit, located at Corrientes 436 in Buenos Aires, responds to calls around the clock at 4346-5748 or toll-free 0800-999-5000 from anywhere in the country. The local equivalent to the "911" emergency line in the city of Buenos Aires or in the surrounding Province of Buenos Aires is 911 for police assistance. In the city of Buenos Aires, dial 100 in case of fire and 107 for an ambulance. In the Province of Buenos Aires, fire and ambulance numbers vary by location. See our information for Victims of Crime.

MEDICAL FACILITIES AND HEALTH INFORMATION: The public health system in Argentina provides emergency and non-emergency services free of charge to all, regardless of nationality or immigration status. However, the quality of non-emergency care in public hospitals is generally below U.S. standards. Medical care in private hospitals in Buenos Aires is generally good, but varies in quality outside the capital. Serious medical problems requiring hospitalization in private facilities and/or medical evacuation to the United States can cost thousands of dollars or more. Private physicians, clinics, and hospitals often expect immediate cash payment for health services.
HIV/AIDS restrictions. The U.S. Department of State is unaware of any HIV/AIDS entry restrictions for visitors to or foreign residents of Argentina.
Information on vaccinations and other health precautions, such as safe food and water precautions and insect bite protection, may be obtained from the Centers for Disease Control and Preventions hotline for international travelers at 1-877-FYI-TRIP (1-877-394-8747) or via the CDC's Internet site at http://wwwn.cdc.gov/travel/default.aspx. For information about outbreaks of infectious diseases abroad, consult the World Health Organization (WHO) web site at http://www.who.int/en. Further health information for travelers is available at http://www.who.int/ith
MEDICAL INSURANCE: The Department of State strongly urges Americans to consult with their medical insurance company prior to traveling abroad to confirm whether their policies apply overseas and will cover prior conditions and emergency expenses such as a medical evacuation, which could cost tens of thousands of dollars. If not covered, visitors are encouraged to consider purchasing travel insurance. No Medicare benefits are available abroad. Please see our information on medical insurance overseas.

TRAFFIC SAFETY AND ROAD CONDITIONS: While in a foreign country, U.S. citizens may encounter road conditions that differ significantly from those in the United States. The information below concerning Argentina is provided for general reference only, and may not be totally accurate in a particular location or circumstance.
Driving in Argentina is generally more dangerous than driving in the United States. By comparison, drivers in Argentina tend to be very aggressive, especially in the capital city of Buenos Aires, and frequently ignore traffic regulations. U.S. driver's licenses are valid in the capital and the province of Buenos Aires, but Argentine or international licenses are required to drive in the rest of the country. For further information, please contact the Argentine Automobile Club, Av. Libertador 1850, 1112 Capital Federal, telephone (011) (54)(11) 4802-6061, or contact the Embassy of Argentina as listed in the above section on Entry Requirements. Please refer to our Road Safety page for more information. Visit the websites of Argentina's national tourist office and national roadways office at www.turismo.gov.ar and www.vialidad.gov.ar.

AVIATION SAFETY OVERSIGHT: The U.S. Federal Aviation Administration (FAA) has assessed the Government of Argentina's Civil Aviation Authority as being in compliance with International Civil Aviation Organization (ICAO) aviation safety standards for oversight of Argentina's air carrier operations. For more information, travelers may visit the FAA web site at http://www.faa.gov/safety/programs_initiatives/oversight/iasa.

SPECIAL CIRCUMSTANCES: In addition to being subject to all Argentine laws affecting U.S. citizens, dual nationals may also be subject to other laws that impose special obligations on Argentine citizens. In some instances, dual nationality may hamper U.S. Government efforts to provide protection abroad. Please see our information on Customs Regulations.

CRIMINAL PENALTIES: While in a foreign country, a U.S. citizen is subject to that country's laws and regulations, which sometimes differ significantly from those in the United States and may not afford the protections available to the individual under U.S. law. Penalties for breaking the law can also be more severe than in the United States for similar offenses. Persons violating Argentina's laws, even unknowingly, may be expelled, arrested or imprisoned. Penalties for possession, use, or trafficking in illegal drugs in Argentina are strict, and convicted offenders can expect lengthy jail sentences and fines. Engaging in sexual conduct with children and using or disseminating child pornography in a foreign country are crimes prosecutable in the United States. Please see our information on Criminal Penalties.

CHILDREN'S ISSUES: For information see our Office of Children's Issues web pages on intercountry adoption and international parental child abduction.
REGISTRATION / EMBASSY LOCATION: Americans living or traveling in Argentina are encouraged to register with the U.S. Embassy through the State Department's travel registration web site, so that they can obtain updated information on travel and security within Argentina. Americans without Internet access may register directly with the U.S. Embassy. By registering, American citizens make it much easier for the Embassy or Consulate to contact them in case of emergency. The U.S. Embassy is located at Avenida Colombia 4300 in the Palermo neighborhood of Buenos Aires (near the Plaza Italia stop on the "D" line subway). The main Embassy switchboard telephone is (54) (11) 5777-4533. Recorded consular information, including instructions on whom to contact in case of an American citizen emergency, is available at tel. (54) (11) 4514-1830. The Consular Section fax is (54) (11) 5777-4293. The Consular Section is open to the public from 8:30 a.m. to noon and 2:30 p.m. to 4 p.m. Monday through Friday, except on American and Argentine holidays. Additional information on Embassy services is available on the Internet at http://argentina.usembassy.gov or by e-mail: BuenosAires-ACS@state.gov
* * *
This replaces the Country Specific Information December 28, 2007 to update Sections on Country Description, Safety and Security, Information for Victims of Crime, Medical Facilities, Traffic Safety and Road Conditions, and Registration/Embassy Locations.
Travel News Headlines WORLD NEWS
Date: Thu, 14 May 2020 00:34:07 +0200 (METDST)

By Maria Lorente
Buenos Aires, May 13, 2020 (AFP) - One of Buenos Aires' poorest and most densely populated neighborhoods has shown a spike in the number of COVID-19 infections, worrying authorities hoping to ease the Argentine capital's two-month lockdown later this month. The number of infections in the infamous Villa 31 slum, a teeming central district synonymous with violence and poverty, soared from one case at the end of April to 511 by late Tuesday.
To make matters worse, large parts of the barrio were left without water for eight days as people tried to resist the pandemic. Many see it as a continuation of decades of government neglect and discrimination. "We are screwed because our water has been cut off. I am a domestic worker and I lost my job," said one resident, 37-year-old Maria Chaile. In Buenos Aires, only a fraction of the population -- mostly essential workers -- are out on the streets every day. But in Villa 31, dozens of people like Chaile go about their business as though the pandemic were not happening. The area's shops, small restaurants and hairdressers are open, in contrast to businesses in rest of the city.
- Social distancing impossible -
Several generations of the same family often live together in the barrio's tiny concrete-block houses, making social distancing impossible. The shoddily built homes with tin roofs seem precariously piled on top of one another, and are accessed by outside spiral staircases. Tangled electricity cables -- used to illegally tap current from nearby power lines -- hang precariously over the narrow streets.
Luis Fernando Guispert, a 28-year-old student, has lived in Villa 31 since his family moved here from Bolivia when he was two. "The number of infections has exploded. The worrying thing is that it could be impossible to control, this being the kind of place it is, a slum with closed-in streets," he says. Guispert said a large proportion of Villa 31's estimated 40,000 people simply ignored the government's mandatory quarantine orders issued on March 20, because they subsist from day to day. They have to work, or search for food. Most people here work in the informal economy, which makes up more than 25 percent of Argentina's labor force. "The order is to stay at home, but if you stay at home, you can't eat, so you either die from the coronavirus or you starve," said Guispert.
- Immigrants to a new world -
The country's economic crisis, with inflation of more than 50 percent and rising unemployment, has contributed to rising numbers of poor people, who now make up 35 percent of the total population of 44 million. The sprawling shantytown shot up around Buenos Aires port in the late 1940s, a refuge for thousands of rural Argentines seeking work along with a flood of immigrants from Italy, said Valeria Snitcofsky, a professor of history at Buenos Aires University.
Aptly dubbed a "villa miseria" -- the Argentine term for a slum -- Villa 31 is located close to the city's main tourist areas and alongside the chic business district of Puerto Madero, where President Alberto Fernandez has his home. "It has a level of density that resembles that of the favelas of Rio de Janeiro," says Fabio Quetglas, a planning specialist with Buenos Aires University. Nearly two months after the start of compulsory isolation, the government remains concerned about sectors that threaten to derail its plan to contain the virus -- particularly prisons, nursing homes and vulnerable neighbourhoods like Villa 31. Coronavirus testing has focused on these areas. In Villa 31, more than 50 percent of the tests so far have been positive.
Many of the people who live there have service and cleaning jobs in the city. "The results are worrying," said Fernandez as he extended a lockdown in the Buenos Airs metropolitan area -- which has 80 percent of Argentina's cases --
to May 24. Villa 31 has rapidly become the epicenter of Argentina's COVID-19 outbreak, a fact of which 32-year-old Bolivian seamstress Shirley Ruth Aduviri is keenly aware. "You go out to buy something and you see the ambulances going and coming," she said. "It's so contagious that you go shopping and think you're sure to get it."
Date: Thu, 7 May 2020 03:29:07 +0200 (METDST)

Buenos Aires, May 7, 2020 (AFP) - President Alberto Fernandez on Wednesday ruled out an immediate exit from Argentina's coronavirus lockdown, saying to do so would "lead to the death of thousands." Opposition parties, economists and business leaders have stepped up demands for the government to relax strict quarantine measures to allow industries to reopen.
Exiting the quarantine "in the terms they are demanding, will lead to the death for thousands Argentines because we cannot control" the virus, said Fernandez in a radio interview. A campaign on social media has called for protests on Thursday against the government's lockdown measures, as the country's already battered economy sinks deeper into recession.
"You cannot quarantine and make the economy work. Those who chose to prioritize the economy ended up gathering the dead in refrigerated trucks and burying them in mass graves," the leftist president told Radio con Vos. He said the government's policy had succeeded in slowing down the rate of infections, and held out the possibility of gradually loosening the lockdown measures starting on Monday.
Argentina's economy, rocked by 50 percent inflation and rising numbers of poor and jobless, has stuttered through two years of recession. The Fernandez administration is in talks with bondholders to restructure
Argentina's debt as the country's GDP is forecast to drop by 6.5 percent this year.

On March 20 the government decreed compulsory social isolation for 15 days and has been extending it every two weeks. The measures were relaxed in some rural areas, but they remain firm in the greater Buenos Aires region, where a third of the country's 45 million people live. By Wednesday, Argentina had registered 5,100 infections with 273 deaths.
Date: Tue 28 Jan 2020
Source: Food Safety News [abridged, edited]
Authorities in Argentina are investigating 2 suspected cases of foodborne botulism linked to a brand of pickled wild boar. The National Administration of Drugs, Foods and Medical Devices (ANMAT) reported those ill are associated with eating "Escabeche de jabali" 400 g [14 oz] of the "Fatto in casa" brand with a date of 1 Jul 2020, produced by Norma Coatti.
A 27 year old woman and a 30 year old man are affected, and both needed hospital treatment.
An inspection of the production plant by authorities in Cordoba found processing conditions do not guarantee that the product is safe for consumption. The site was stopped from producing and marketing such items for preventative reasons. The manufacturing firm was asked to recall all units of pickled "Fatto in casa" branded products nationally. These include chicken, pork, Viscacha (a type of rodent), and eggplant. ANMAT advised consumers not to eat the affected recalled products.
===================
[Most cases of foodborne botulism are associated with homemade foods, not commercially prepared. - ProMED Mod.LL]
[HealthMap/ProMED-mail map of Argentina:
Date: Mon 13 Jan 2020
Source: Food Safety News [edited]
An emergency committee to control the sale of food has been created in a city in northwest Argentina after a spike in _Salmonella_ cases in early 2020. There have been 51 confirmed cases of salmonellosis in Salta so far in 2020. At least 5 people have been hospitalized but recovered after treatment.
The committee will be responsible for controlling food sold on public roads at street stalls and at commercial premises. It includes experts from the National University of Salta (UNSA) and Catholic University of Salta (Ucasal). Officials hope by increasing controls they can bring the rise in infections under control and minimize the risk to the public. The group, created by the Mayor of Salta Bettina Romero and Undersecretary of Health and Human Environment Monica Torfe, held a meeting with Juan Jose Esteban, manager of the Hospital Senor del Milagro, and teams from the department of epidemiology of the province on preventive measures to tackle the salmonellosis rise this past week.
Norma Sponton, head of the microbiology sector; Teresita Cruz, of the epidemiological surveillance program of the province; Paula Herrera, from the Ministry of Health, and Jose Herrera, from the hospital also participated. Experts from the 2 universities are involved in training the inspectors who will be in charge of carrying out the control tasks.
Food contaminated with _Salmonella_ bacteria does not usually look, smell, or taste spoiled. Symptoms of salmonellosis infection can include diarrhoea, abdominal cramps, and fever within 12 to 72 hours after eating contaminated food. Otherwise, healthy adults are usually sick for 4 to 7 days. In some cases, however, diarrhoea may be so severe that patients require hospitalization.
===================
[The serotype of _S. enterica_ is not stated and it is not clear what the food reservoir for this ongoing outbreak is. A food diary of affected persons may be helpful.
The city of Salta is located in north-western Argentina in the province of the same name which can be found on a map at
[HealthMap/ProMED-mail map of Argentina:
Date: Sun 22 Sep 2019
Source: La Voz [in Spanish trans. Mod.TY, edited]
Viruses transmitted by mosquitoes are emerging in the Americas. To historic dengue in recent years have been added Zika and chikungunya [viruses], 2 pathogens that before were restricted only to Africa. Madariaga has now been added to that list [of viruses new in the Americas].
Researchers from the Instituto de Medicina Regional of the Universidad Nacional del Nordeste (IMR-Unne) and from the Instituto de Virologia, and J. M. Vanella of the Universidad Nacional de Cordoba (Inviv, UNC) detected its presence in mosquitoes captured in the Chaco. "Madariaga is a virus that causes disease in equine animals and is of low pathogenicity for humans, but in 2010 caused an outbreak in humans in Panama with 10 cases," said Marta Contigiani, who works in the UNC laboratory. It was also isolated in 2015 and 2016 from human samples in Haiti.
Ornella Stechina, of the IMR-Unne, was the person who detected presence of the virus in the mosquitoes. The work was done with the financial support of this institution with Mariana Stein, a researcher from CONICET [the national science agency] as the person in charge.
Contigiani explained that there have been no subsequent cases in horses since 1988. "In other provinces in the country, serological studies have detected [Madariaga] virus infections. There is a vaccine for equine animals, but its application is not obligatory," she said.
However, she warned that global climate change (including deforestation in the Amazon Basin) influences the geographic distribution and emergence of diseases, with appearance of new environments that are favorable for the development of vectors and that favor the development of the [transmission] cycle.
"To this we must add the genetic changes that are observed in these viruses," she stated.
For some time, experts have been issuing alerts about the emergence and reemergence of arboviruses, pathogens that are transmitted by insects.
"West Nile virus rapidly invaded North America, and now cases are being found in Central and South America. Also, Mayaro and eastern equine encephalitis viruses have increased their activity and have been found in new regions," said Raquel Gleiser, a researcher at the Instituto Multidisciplinario de Biologia Vegetal of the UNC (Imbiv) in an article published in the Journal of Medical Entomology.
Madariaga virus is a strain of eastern equine encephalitis virus, which was early on detected in Argentina. Contigiani did not discard the possibility that a variant that had greater capacity to replicate, the proliferation of competent vectors, and propitious environmental conditions could cause an outbreak in the region.
The evidence for warning about Madariaga virus is not at the same level as for chikungunya [virus], although they are in the same family (Togaviridae). "For now, the epidemiological behavior is different. Chikungunya virus has _Aedes aegypti_ as its vector, whereas the vector of Madariaga virus is within the _Culex_ genus," she said.
This study detected the virus in mosquitoes of the _Culex_ genus in wildland areas in Choco province. Thus, they identified this vector in Argentinian territory for the 1st time.
Although the mosquito species or species that had the virus could not be detected, the genus _Culex_ has more than 1000 species, many of which are of urban habits such as _Culex pipiens_ that we hear buzzing at night.
Madariaga virus can infect various mammals that could serve as hosts, such as rats and bats, as well as birds.
In Argentina, it was found for the 1st time in animals in the decade of the 1930s. The strain found in the Chaco belongs to the same lineage discovered in those years, which indicates that the virus is endemic in the region.
For now, the infections studied in humans has been for the most part mild and asymptomatic.
Adrian Diaz of the Cordoba Institute, Griselda Oria (IMR-Unne), and Carolina Torres of the Universidad de Buenos Aires participated as part of the work that was published a week ago in the American Journal of Tropical Medicine and Hygiene [reference below].
The researchers suggest that more epidemiological studies be done to determine the vectors and potential hosts and do deeper studies about the genetic characteristics of the [virus] strains that circulate in the country in order to know whether this virus is endemic in the region or is reintroduced.
"Ideally, studies will be done [in the field] with sentinel animals to detect virus circulation as well. In other countries, they use sentinel chickens for these types of studies," Contigiani commented, and clarified that in case [virus] circulation was detected, animal health officials must take relevant measures.
"There is no human vaccine, so [human] health officials must indicate measures [needed] for prevention and control," she added.
The vector is the most common, _Culex_. However, there is no virus circulation in Cordoba.
_Culex_ is a genus of hematophagous mosquitoes in the Culiidae family, many species of which act as vectors of important diseases, such as West Nile, filariasis, virus encephalitis (Japanese, Venezuelan, equine, and St. Louis) and avian malaria, as well as Madariaga virus. There are more than 80 varieties [of what?]. [Byline: Lucas Viano]
=================
[The isolation of Madariaga virus from Culex mosquitoes in northern Argentina is interesting, but, as the authors point out, merits additional studies to determine whether it is a human or animal (especially equine) pathogen of importance for human or animal health in Argentina. Studies of the Culex species involved in transmission of the virus and determination of the animal hosts are essential to understand cycles of transmission.
Reference:
Ornela Sofia Stechina, Griselda Ines Oria, Carolina Torres, Luis Adrian Diaz, Marta Contigiani and Marina Stein. First Detection of Madariaga virus in Mosquitoes Collected in a Wild Environment of Northeastern Argentina. 2019. Am. J. Trop. Med. Hyg., 00(0), 2019, pp. 1-3 DOI: <
https://doi.org/10.4269/ajtmh.19-0475
>.
Chaco province is in the far north of Argentina. - ProMED Mod.TY]
[HealthMap/ProMED map available at:
More ...
Jamaica
******
Healthy Travelling In Jamaica
*******
General Information;
Jamaica is the 3rd largest of the Caribbean islands and is situated about 600 miles south of Miami, Florida. The climate in Jamaica remains fairly steady throughout the
year with temperatures averaging 27 - 35 C during the summer months (May to September) and 21 - 27 C during their winter! The ambient temperature and rainfall are both affected markedly by the changes in elevation and geography throughout the island. Rainfall varies from an annual average of 25" in the capital, Kingston, to an average of 250" at Blue Mountain Peak. Most of the rain tends to fall between April/May or October/November. The relative humidity in Kingston ranges from an average low of 63% in February to 86% in October.
Health Care Facilities;
The US Department of State's consular information sheet states that medical care may be limited. Doctors and hospitals often expect immediate cash payment for health services. A list of some of the IAMAT doctors in Jamaica follows;
- Dr. Luois S. Grant - Kingston - tel 927 1106
- Dr. B.A. Morgan - May Pen - tel 986 2370
- Dr. Noel Black - Ochos Rios - tel 972 2296
Sun Exposure;
Frequently travellers from Ireland to Jamaica will want to soak up the sunshine before returning to our rather less exposed shores. Some will tan easily but even they need to take care with the extent of their sun exposure. Many fair skinned Irish travellers will burn easily and so remember to limit your exposure especially during the first week. Use high sun blocking lotions (15+) while you acliamatise and then only drop down the protective factor (10+) if you are sure you will not burn. Watch out especially for the back of your neck, the front of your ankles and the top of your legs. Many of these areas will be unused to such exposure! Also remember if you are travelling in a car or coach watch out that you cover your exposed elbow which may be cooled by the passing breeze.
Sun Stroke / Dehydration;
In such a warm climate you can become quite significantly dehydrated without realising it. Make sure you drink plenty of fluids and, if you have no blood pressure problems or heart difficulties, then increase the amount of salt you put on your normal meals. This will help to maintain your energy levels.
Mosquito Borne Disease;
Malaria transmission does not normally occur in Jamaica so taking prophylactic tablets is not necessary. Nevertheless mosquitoes abound and so remember to use insect repellants, especially when there are mosquitoes about, day or night.
Animals;
Unfortunately Jamaica is not free of rabies and transmission is reported in some areas. The main animal appears to be the mongoose but obviously try and make sure that you have no exposure to any warm blooded animals. If by any chance you are bitten immediatly wash out the wound, apply an antiseptic and seek medical attention.
Asthmatics;
Because of the dense foliage and high pollen levels the climate may adversly affect some asthma sufferers.
Food & Water Borne Disease;
By comparison to many of the hotter areas throughout the world Jamaica has high health standards. Despite this it would be unwise to take risks so follow simple common- sense rules
* Drink only bottled water (and use it for brushing your teeth)
* Don't use ice cubes in your drinks
* Eat only food served hot and avoid all shell fish
* Only pasturised dairy products should be consumed
* Don't eat food from street vendors
Blood Borne Disease
Unfortunately, as in most other countries, AIDs does occur and the blood supply may not be adequately screened.
Swimming in Jamaica;
Beautiful beaches make swimming a must for your holiday but be careful of the coral and also jellyfish. The hot sand may burn your feet so always use flip flops when walking on the beach.
Vaccinations;
None are essential for entry/exit purposes but it is wise to at least protect yourself against * Polio
* Typhoid
* Tetanus
* Hepatitis A
Other vaccines may be required for travellers intending to trek through Jamaica or those who will be undertaking extensive adventure sports. Also remember that if you initially visit a Central or South American country before Jamaica then Yellow Fever vaccine may be required.
General Comments;
Some of the items above may seem too serious to consider a holiday in Jamaica. Nevertheless the vast majority of travellers have a marvellous holiday and develop no sickness following their visit. Some simple commonsense is mainly all that is required. For further information please contact the Tropical Medical Bureau - Dublin.
Travel News Headlines WORLD NEWS
Date: Wed, 29 Jan 2020 05:54:30 +0100 (MET)

Port Moresby, Jan 29, 2020 (AFP) - Papua New Guinea shut air and seaports to all foreign travellers coming from Asia on Wednesday, in a desperate bid to prevent the deadly coronavirus from reaching the impoverished Melanesian nation. In a note to airlines and boat operators, the ministry of immigration said "all citizens originating from the Asian ports will be refused entry to the country effective today".

The ministry also announced that Papua New Guinea's only official land border -- with Indonesian-controlled Papua province -- would be shut from Thursday. No cases of coronavirus have been reported in Papua New Guinea, but the country's health service is already buckling under the weight of underfunding and rampant public health problems. Papua New Guinea is one of only a handful of countries where polio is still endemic, leaving doctors and the United Nations scrambling to revive long-lapsed vaccination programmes.

Papua New Guinea residents returning from Asian countries will be held in quarantine for 14 days. It will only be possible for anyone to leave or enter the country via Port Moresby's international airport. Most flights into the airport are domestic, or from Australia, but officials told AFP arrivals from Chinese cities, Singapore and any other Asian cities would also be affected. It was not clear how long the measures will be in effect. "This is a preventative measure taken to ensure the spread of the coronavirus that is rapidly spreading in the world is minimised," Immigration and Border Security Minister Westly Nukundi Nukundj said.
Date: Wed, 29 Jan 2020 00:22:50 +0100 (MET)

Miami, Jan 28, 2020 (AFP) - A major 7.7 magnitude quake struck Tuesday in the Caribbean between Jamaica and Cuba, triggering a brief tsunami alert and sending hundreds of people pouring onto the streets of Havana. The tremors were felt as far as the US mainland as police in Miami evacuated some buildings as a precaution. The US Geological Survey said the quake hit at a depth of 10 kilometres (six miles), at 1910 GMT -- 125 kilometres northwest of Lucea, Jamaica.

It estimated there was a low likelihood of casualties or damage, and there were no immediate reports of either. Hours later, a 6.1 magnitude aftershock hit off the coast of the Cayman Islands, the USGS said. The US Pacific Tsunami Warning Center initially warned there was a threat of tsunami waves reaching 0.3 to 1 meters (about 1 to 3 feet) above tide level for the coasts of Jamaica, Belize, Cuba, Honduras, Mexico and the Cayman Islands. But it lifted the alert update about two hours later. The first, bigger quake rattled several tall buildings in the Cuban capital Havana, which were immediately evacuated.

The earthquake was felt in several provinces including Guantanamo and Santiago de Cuba in the east, Cienfuegos in the centre and Havana in the northwest, the official Cubadebate website reported. But there were no preliminary reports of damage or injuries, however. Jawara Rawjers, a resident of Kingston, Jamaica told AFP: "I felt the house trembling and realized that it was a quake. "It lasted about 20 seconds. I checked my watch and it was 2:12 pm. I checked on my family but they didn't feel anything in their part of the house."

Machel Emanuel, a doctor in the same city, added: "I was on the second floor of a building and there was a sustained shaking of the building. I felt dizzy. The door was slamming consistently for a while." Many Jamaicans took to social media in the immediate aftermath to post pictures, unverified by AFP, of swimming pools shaking violently. In Miami, police said some buildings were being evacuated as a precaution after reports of tremors being felt in some areas of the city.
21 Feb 2019

https://travelhealthpro.org.uk/news/390/dengue-outbreak-in-the-caribbean
Dengue outbreak in the Caribbean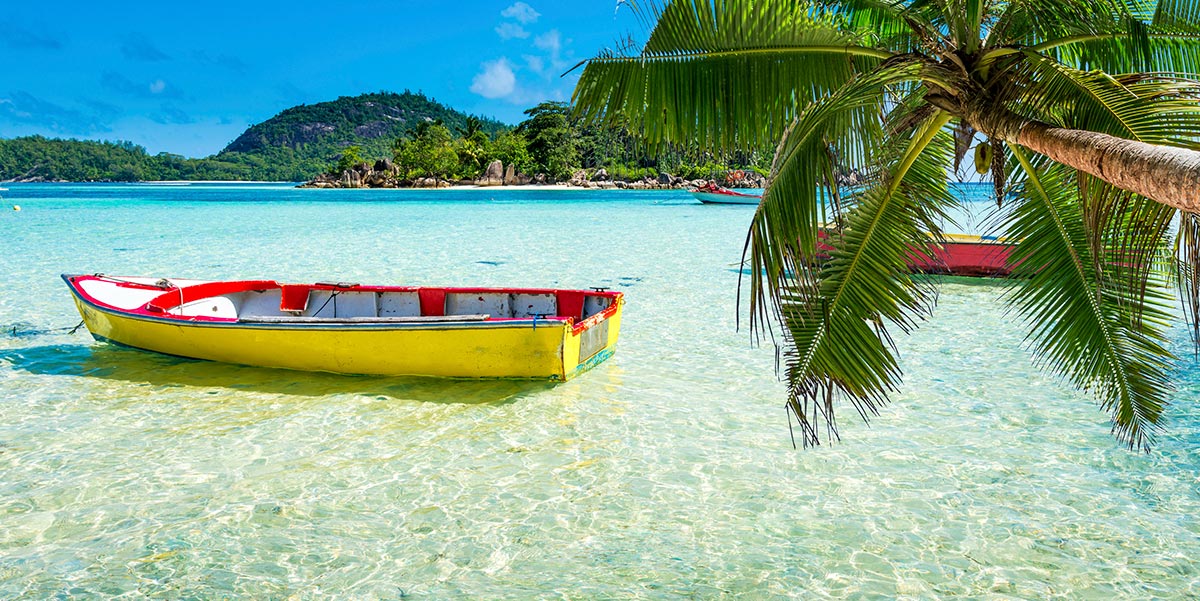 Reported via Travel Health Pro: As of 17 January 2019 and following a recent report of increased cases of dengue in Jamaica in January 2019 [1], the Caribbean Public Health Agency (CARPHA) has advised that there is a possibility of an outbreak of dengue in the Caribbean region [2]. The last major regional outbreak occurred in 2009 [1]. Countries in the region have been advised to increase their disease surveillance measures. Residents and travellers are advised to take measures to reduce mosquito breeding sites and follow mosquito bite prevention advice.
Dengue is a viral infection transmitted through the bite of an infected Aedes mosquito. Although most patients with dengue will recover spontaneously, a small number will develop more severe life-threatening forms of the disease. Dengue is common in the tropics including the Caribbean, South and Central America, Africa, SE Asia, the Indian sub-continent and the Pacific Islands.
Check our Country Information pages for individual country recommendations.
Date: Mon 14 ay 2918
Source: Loop [edited]
A new species of mosquito has been discovered in Jamaica. It is the Asian tiger mosquito or _Aedes albopictus_, which is similar to the _A. aegypti_ mosquito, which is endemic to Jamaica and which transmits the dengue, chikungunya, Zika, and other viruses.
Acting Chief Public Health Inspector for St Catherine, Grayston Hutchinson told last Thursday's [10 May 2018] monthly meeting of the St Catherine Municipal Corporation that the Asia tiger mosquito was discovered following surveillance throughout the island.
He was responding to questions from councillors attending the monthly meeting.
The tiger mosquito is so named because of its striped appearance, which resembles that of the tiger.
Similar to the _Aedes aegypti_ mosquito, the female is the carrier of several viruses, including yellow fever, dengue, chikungunya, and Zika.
===================
Reference
---------
[HealthMap/ProMED-mail map
Date: Fri 23 Oct 2015
Source: Jamaica Observer [edited]
Consultant congenital cardiologist Dr Sandra Williams-Phillips says she has treated at least 12 cases of the feared mosquito-borne Zika virus (ZIK-V) [infection] and that she has written to Health Minister Dr Fenton Ferguson on the matter.
Speaking on a daytime radio programme yesterday [22 Oct 2015], Dr Williams-Phillips said she had received no response to her e-mail to Dr Ferguson, although she could not confirm that the minister had received her correspondence.
The medical doctor of 34 years said she was among the 1st local doctors to identify the presence of the chikungunya virus, which wreaked havoc on the country last year [2014], but that her diagnoses had not been taken seriously.
Dr Williams-Phillips, who treats paediatric as well as adult cases of congenital heart disease, said some of her patients who presented symptoms of the Zika virus [infection] were children. She argued strongly that the symptoms she had seen were convincing enough to diagnose the virus even in the absence of lab tests.
Late yesterday afternoon [22 Oct 2015], on another radio programme, chief medical officer (CMO) in the health ministry, Dr Marion Bullock Ducasse, said the ministry would be launching an investigation into the matter. She said that, even if the patients had recovered, tests could still prove whether they had in fact been infected with the virus.
The CMO said she could not speak on whether Dr Ferguson was in receipt of a report about the cases, but that no official report had come to the ministry from St Catherine [parish], where Dr Williams-Phillips said she treated patients, via the standard reporting system for these types of events.
The CMO has maintained over the past several months, that there are no confirmed cases of the Zika virus in Jamaica. Earlier this month [October 2015], the ministry said a sample which it had sent to the Caribbean Public Health Agency (CARPHA) in September [2015] tested negative for chikungunya, dengue and Zika viruses. "Outside of Brazil [and more recently, Colombia], there have been no cases confirmed in any country in the Latin American and Caribbean region, including Jamaica," Dr Ferguson said at a hand, foot and mouth disease press conference on 2 Oct [2015].
The ministry has also refuted claims by Opposition spokesperson on health, Senator Marlene Malahoo-Forte, that she had been reliably informed about 3 confirmed cases of Zika virus. "I have heard that there are confirmed cases of the Zika virus here.... I got a call from someone whose employee was tested, and I'm reliably advised that it is a confirmed case," Malahoo-Forte stated at a press conference a few weeks ago.
The Pan American Health Organisation (PAHO) in May [2015] issued a warning about an outbreak of Zika in Brazil and said there was potential for it to spread to other countries.
The virus causes symptoms which are similar to CHIKV [chikungunya virus] and is transmitted by the same vector -- the _Aedes aegypti_ mosquito.
Communities have been plagued by mosquitoes over the past few weeks, with residents in Portmore [Saint Catherine parish] in particular complaining bitterly about the insects, which they say have descended on their homes in droves. The nuisance is also evident in the Corporate Area [Kingston area], and has citizens concerned about whether the country could soon find itself in the throes of yet another mosquito-borne disease. [Byline: Alphea Saunders]
====================
[The situation in Jamaica is not clear at the moment. Because infections with Zika, dengue and chikungunya viruses are difficult to distinguish from each other clinically, laboratory confirmation is essential. One hopes that laboratory tests will be carried out to confirm or rule out Zika virus infections in these cases. It would be of interest to know where the confirmed cases reported by the Opposition Senator were tested, if they were tested at all. ProMED awaits further news from Jamaica with interest.
A HealthMap/ProMED-mail map of Jamaica can be accessed at
More ...
Saudi Arabia
Travelling to the Hajj
============================
Background
Every devout Muslim seeks to perform the Hajj on at least one occasion during their life. This pilgrimage, which is a central duty of Islam, brings Muslims from all over the wor
d together as they visit the holy cities of Mecca and Medina in Saudi Arabia. Each year over two million gather to celebrate the five 'pillars' of Islam.
Coping with the Climate
The dates for this festival vary from year to year but this year it is in December. In the evenings it can be significantly cold in 'tent city' and so travellers should bear this in mind when packing.
Travel Restrictions
With this massive influx of people travel in and out of Saudi can be difficult and, where possible, plans should be made well in advance.
Care for the pilgrims
The Saudi government seek to provide the highest level of health care possible for those visiting their Kingdom. This has involved the setting up of a series of rules and regulations which need to be observed. Nevertheless every pilgrim should ensure that their own personal health is sufficient before agreeing to travel. This may involve a consultation with their GP - especially if they have any underlying medical conditions.
Food Restrictions
No food is allowed into Saudi during this time and will be confiscated on arrival.
Vaccine Requirements
In order to reduce the risk of certain diseases the Saudi authorities insist on all travellers providing correctly certified evidence of vaccination against some diseases.
Meningitis
All travellers are required to provide evidence of vaccination against Meningococcal Meningitis (ACYW-135). This vaccine has to have been given to every traveller within the previous three years and at least 10 days before arrival into Saudi Arabia. (Other vaccinations against Meningitis C or Meningococcal A&C are not acceptable.)
Compulsory Medications
Some travellers arriving from what are regarded as 'higher risk' countries will also be given prophylactic antibiotics to lessen the possibility of their carrying Meningococcal Meningitis into the country. This is a compulsory requirement - though the medication given varies depending on the age of the individual and whether or not the female traveller is pregnant.
Yellow Fever
It is also essential for some travellers to have evidence of Yellow Fever vaccination certification. Generally this is only required for those arriving from the countries of Africa and South America. This vaccine needs to have been given within the previous 10 years and at least 10 days before arrival.
Other Recommended Vaccines
Even though it is not a requirement of entry to perform the Hajj or visit Saudi Arabia, travellers are strongly advised to consider the following vaccinations;
Influenza / Pneumococci
These are air-borne diseases and the close proximity of so many pilgrims will make the risk of contracting either or both of these highly infectious diseases much higher. Influenza vaccine needs to be given each year where as Pneumococcal vaccine is often only given on one occasion in a lifetime.
Poliomyelitis
This viral disease is disappearing from much of the world and may be eradicated within a few years. However during 2005 a significant number of outbreaks occurred in various African countries and India. The Hajj was linked to outbreaks in Yemen and Saudi Arabia itself. Vaccination is recommended for all unprotected travellers.
Hepatitis A / Typhoid
With such a massive number of people to be catered for it is hardly surprising that the level of food and water borne disease is high. These vaccines are strongly recommended for all travellers. They provide excellent protection but all travellers will still need to exercise extra care to lessen their personal exposure.
Hepatitis B
The main specific risk of contracting Hepatitis B probably relates to the ritual head shaving which is performed as part of the celebrations. Professional barbers are used and long lines of men wait for their turn. In some cases the blade is not changed between shaves and this potentially presents a serious risk of contamination with Hepatitis B infection.
Ritual sacrifice
It should also be noted that during the celebrations a ritual sacrifice of a small animal is performed. Pilgrims are strongly advised not to undertake the actual act of sacrifice themselves - unless they are very experienced - as otherwise they could seriously injury themselves.
Avoiding Accidents and Dehydration
The desire to perform the Hajj is strong and it is an emotional time for any Muslim. Unfortunately the presence of so many other pilgrims in a very confined space at the same time does increase the risk of various diseases and accidents. This includes the risk of being crushed, as has occurred with disastrous consequences in the past. The degree of dehydration can also be high as there is a significant amount of exercise and walking involved. A good pair of comfortable walking shoes is certainly worth the investment. It will also be important to bring some plasters to treat minor injuries and blisters.
Being Separated from Companions
Due to the numbers involved it is very easy to become separated from travelling companions. It is wise to have a plan in place before arriving so that each member of the party knows where to meet.
Overview
It is extremely important that all those undertaking this pilgrimage recognise the necessity to stay constantly alert to the personal health and accident risks which are present and do everything within their power to avoid them. The Tropical Medical Bureau centres throughout Ireland usually carry both the required and the recommended vaccines for travellers to the Hajj. Appointments should be made well in advance of visa application to ensure that these are given in sufficient time.
Travel News Headlines WORLD NEWS
Date: Tue, 26 May 2020 09:15:57 +0200 (METDST)

Riyadh, May 26, 2020 (AFP) - Saudi Arabia will end its nationwide coronavirus curfew from June 21, except in the holy city of Mecca, the interior ministry said Tuesday, after more than two months of stringent curbs. Prayers will also be allowed to resume in all mosques outside Mecca from May 31, the ministry said in a series of measures announced on the official Saudi Press Agency. The kingdom, which has reported the highest number of virus cases in the Gulf, imposed a full nationwide curfew during Eid al-Fitr, the Muslim holiday that marks the end of the fasting month of Ramadan.

The ministry said it will begin easing restrictions in a phased manner this week, with the curfew relaxed between 6 am and 3 pm between Thursday and Saturday. From Sunday until June 20, the curfew will be further eased until 8 pm, the ministry added. The kingdom will lift the lockdown entirely from June 21. "Starting from Thursday, the kingdom will enter a new phase (in dealing with the pandemic) and will gradually return to normal based on the rules of social distancing," Health Minister Tawfiq Al-Rabiah said on Monday. Saudi Arabia has reported around 75,000 coronavirus infections and some 400 deaths from COVID-19.

In March, Saudi Arabia suspended the year-round "umrah" pilgrimage over fears of the disease spreading in Islam's holiest cities. That suspension will remain in place, the interior ministry said. Authorities are yet to announce whether they will proceed with this year's hajj -- scheduled for late July -- but they have urged Muslims to temporarily defer preparations for the annual pilgrimage. Last year, some 2.5 million faithful travelled to Saudi Arabia from around the world to participate in the hajj, which Muslims are obliged to perform at least once during their lifetime.
Date: Wed, 13 May 2020 04:48:26 +0200 (METDST)

Riyadh, May 13, 2020 (AFP) - Saudi Arabia will enforce a round-the-clock nationwide curfew during the five-day Eid al-Fitr holiday later this month to fight the coronavirus, the interior ministry said Tuesday, as infections spike. The kingdom, which has reported the highest number of virus cases in the Gulf region, is scrambling to limit the spread of the deadly disease. A full lockdown will be reimposed around the country from May 23-27, the ministry said in a statement released by the official Saudi Press Agency. The period coincides with the Muslim festival that marks the end of the holy fasting month of Ramadan.

Most parts of the kingdom were put under full lockdown following the outbreak, but last month the government relaxed the curfew between the hours of 9am and 5pm. Malls and retailers have been allowed to reopen, except in major hotspots including the holy city of Mecca -- where confirmed cases have soared, despite a stringent lockdown. The health ministry said Tuesday the number of COVID-19 deaths had risen to 264 and confirmed infections to 42,925, while 15,257 people have recovered. In March, Saudi Arabia suspended the year-round "umrah" pilgrimage over fears of the disease spreading in Islam's holiest cities.

Authorities are yet to announce whether they will proceed with this year's hajj -- scheduled for late July -- but they have urged Muslims to temporarily defer preparations for the annual pilgrimage. Last year, some 2.5 million faithful travelled to Saudi Arabia from across the world to participate in the hajj, which Muslims are obliged to perform at least once during their lifetime. The Arab world's biggest economy has also closed cinemas and restaurants and halted flights as it attempts to contain the virus. King Salman has warned of a "more difficult" fight ahead against COVID-19, as the kingdom faces the double blow of virus-led shutdowns and crashing oil prices.
Date: Sun, 26 Apr 2020 17:25:00 +0200 (METDST)

Riyadh, April 26, 2020 (AFP) - Saudi Arabia announced Sunday a $265 million deal with a Chinese firm to ramp up coronavirus testing as the kingdom eased a 24-hour curfew, except in hotspots including Islam's holy city of Mecca. The agreement with China's Beijing Genome Institute (BGI) will provide for nine million COVID-19 tests, the government said in a statement. It said in line with the agreement "500 experts, specialists, and technicians" would come from China to conduct the tests. The deal, which has a total value of 995 million riyals, also includes "the establishment of six large regional laboratories in a number of areas in the kingdom, including a mobile laboratory with a production capacity of 10,000 tests daily", it added.

Earlier the government decided to relax a nationwide curfew between 9am and 5pm, with malls and retailers allowed to reopen until May 13, according to the official Saudi Press Agency. But a round-the-clock lockdown will be maintained in some areas including Mecca, where the highest number of infections have been recorded in recent days despite the city being sealed off. Many countries around the Middle East and North Africa have the easing of lockdown restrictions to coincide the holy fasting month of Ramadan which began on Friday.

Saudi Arabia, which has reported the highest number of infections in the Arab world, is scrambling to limit the spread of coronavirus at home. On Sunday, the health ministry said the number of deaths from COVID-19 had risen to 139, confirmed infections to 17,522 while 2,357 people have recovered. Last month, Saudi Arabia suspended the year-round "umrah" pilgrimage over fears of the coronavirus pandemic spreading in Islam's holiest cities. Authorities are yet to announce whether they will proceed with this year's hajj, scheduled for the end of July, but they have urged Muslims to temporarily defer preparations for the annual pilgrimage.

Last year, some 2.5 million faithful travelled to Saudi Arabia from across the world to participate in the hajj, which Muslims are obliged to perform at least once during their lifetime. The Arab world's biggest economy has also closed cinemas, malls and restaurants and halted flights as it attempts to contain the virus. King Salman has warned of a "more difficult" fight ahead against the virus, as the kingdom faces the economic impact of virus-led shutdowns and crashing oil prices.
Date: Thu, 23 Apr 2020 20:22:39 +0200 (METDST)

Riyadh, April 23, 2020 (AFP) - Saudi Arabia, home to Islam's holiest shrines, has announced that the holy fasting month of Ramadan will start Friday, as Muslims worldwide face unprecedented restrictions to counter coronavirus. "Based on the sighting of the new month's moon ... it has been decided that Friday is the start of the month of Ramadan," the royal court said Thursday in a statement cited by the SPA news agency.

King Salman said he is saddened that Muslims cannot pray at mosques because of coronavirus restrictions. "I am pained that the holy month arrives amid circumstances that make us unable to perform group prayers and Taraweeh -- special Ramadan night prayers -- at mosques due to precautionary measures to protect the peoples' lives and health in combating the coronavirus pandemic," the king said in a statement cited by SPA.

Observant Muslims refrain from eating and drinking from dawn to dusk during Ramadan and gather with family to break the fast in the evening. It is also a month of prayers during which Muslims traditionally converge in large numbers at mosques, especially at night. But due to the coronavirus, almost all Muslim majority countries have closed mosques and asked people to pray at home in addition to imposing curfews to limit the spread of the deadly virus.

In Yemen, the International Committee of the Red Cross delegation in Sanaa noted that Ramadan comes as the country struggles with war and affliction. "People across Yemen will mark Islam's holy month this year amid ongoing conflict, seasonal diseases, floods and rising prices, in a country where the economic situation doesn't allow two thirds of the population to access or afford enough food," the ICRC said in a statement.

The United Nations Special Envoy for Yemen called for the cessation of hostilities in a war which has killed tens of thousands of civilians. "To the parties to the conflict, I say: be guided by the spirit of the Holy month and put an end to the suffering of your people," Martin Griffiths said. "Put down the arms. Release all those who lost their liberty due to the conflict. Open humanitarian corridors. Focus on coordinating your efforts to help your country respond to the pandemic outbreak and other emergency needs," he added.

Most Arab countries including Syria, Egypt, Tunisia, Jordan and Bahrain have announced Friday as the first day of Ramadan. Several countries have eased restrictions on the occasion of the holy month with Saudi Arabia, United Arab Emirates, Egypt and other countries reducing the duration of the lockdowns.

The UAE said on Thursday it has decided to ease a total lockdown to an eight-hour nightly curfew and also moved to partially reopen malls and markets. The start date of Ramadan, the holiest Muslim month, is set by both lunar calculations and physical sightings which determine when one month ends and another begins.
Date: Tue, 7 Apr 2020 15:38:38 +0200 (METDST)

Riyadh, April 7, 2020 (AFP) - Saudi Arabia's health minister on Tuesday warned of a huge spike in coronavirus cases of up to 200,000 within the coming weeks, state media reported. "Within the next few weeks, studies predict the number of infections will range from a minimum of 10,000 to a maximum of 200,000," the official Saudi Press Agency reported, citing minister Tawfiq al-Rabiah.
More ...
Northern Mariana Islands
General:
**********************************
Cuba is an independent island country situated in the Caribbean. It is the largest of the islands and covers 42,000sq miles. The climate is sub tropical throughout the year with most of the rainfall in
the northern parts of the country. Temperatures of between 20C to 35C are fairly standard throughout the year. Generally the winter effects of the American continent only last for short periods.
Safety & Security:
**********************************
The majority of tourists visiting Cuba will have no difficulty but bag snatching and other street crime appears to be increasing. The old Havana area and other major tourist resorts may be particular areas of concern in this regard. On arrival be careful to only use your recognised tour operator. If you are taking a taxi at any stage make sure it is a registered one and not a private vehicle. It is unwise to carry large quantities of money or jewellery away from your hotel and try not to flaunt wealth with your belongings. Pickpockets are too common an occurrence on buses and trains and at train stations so be careful with your essential documents and credit cards. Valuables should not be stored in suitcases when arriving in or departing from Havana as there have been a number of thefts from cases during the time the cases are coming through baggage handling. There is an airport shrink-wrap facility for those departing Havana which reduces the risk of tampering. Remember to carry a photocopy of your main documents (passport, flight tickets etc).
Road Safety:
**********************************
Following a number of serious road accidents involving tourists, you are advised not to use mopeds for travelling around Cuba or in Havana. Also, if you are involved in any accident a police investigation will be required to clear you and this may significantly delay your travel plans. On unlit roads at night there have been a number of accidents associated with roaming cattle (sounds like Ireland!). The traffic moves on the right side of the roads. There is a main highway running the length of the country but many of the country roads are in poor repair.
Local Laws & Customs:
**********************************
When arriving into Cuba make sure you are not carrying any items which could be considered offensive. Any illicit drug offense is treated very seriously and Cuban law allows for the death penalty to be used under these circumstances. If you require personal medication for your health, make sure it is in original packing and carry a letter from your doctor describing the medication. Never agree to carry any item for another individual and always secure your cases once they are packed. Taking photographs of military or police installations or around harbours, rail and airport facilities is strictly forbidden.

Currency:
**********************************
Since 1993 it is now possible to use US dollars for all transactions within Cuba. Remember, there is a 20$ airport departure tax. Certain travellers cheques and credit cards may not be acceptable within Cuba. This is particularly true of American Express cheques and cards but check your situation with the travel operator before departure.
Health Facilities:
**********************************
Generally healthcare facilities outside of Havana are limited and many standard medications may not be available. It is important to carry sufficient quantities of any medications which may be required for the duration of your time in Cuba.
Food & Water:
**********************************
The level of food and water hygiene varies throughout the country and between resorts. On arrival check the hotel cold water supply for the smell of chlorine. If it is not present then use sealed bottled water for both drinking and brushing your teeth throughout your stay. Cans and bottles of drinks are safe but take care to avoid pre-cut fruit. Peel it yourself to make sure it is not contaminated. Food from street vendors should be avoided in most cases. Bivalve shellfish are also a high risk food in many countries and Cuba is no exception in this regard. (Eg Mussels, Oysters, Clams etc)
Malaria & Mosquito Borne Diseases:
***********************************************
Malaria transmission does not occur within Cuba and so prophylaxis is not required. However, a different mosquito borne disease called Dengue has begun to reoccur in the country over the past few years. This viral disease can be very sickening and even progress to death. It is rare for tourists to become infected but avoiding mosquito bites is a wise precaution.
Swimming, Sun & Dehydration:
************************************
The extent of the Cuban sun (particular during the summer months (April to October) can be very excessive so make sure your head and shoulders are covered at all times when exposed. Watch children carefully as they will be a significant risk. Drink plenty of fluids to replace what will be lost through perspiration and, unless there is a reason not to,
take extra salt either on your food or in crisps, peanuts etc. Take care if swimming in the Caribbean to stay with others and to listen to local advice. Never swim after a heavy meal or alcohol.
Rabies Risk in Cuba:
**********************************
This viral disease does occur throughout Cuba and it is essential that you avoid any contact with all warm blooded animals. Dogs, cats and monkeys are the most commonly involved in spreading the disease to humans. Don't pick up a monkey for a photograph! If bitten, wash out the wound, apply an antiseptic and seek urgent medical attention.
Vaccinations for Cuba:
**********************************
There are no essential vaccines for entry / exit if coming from Ireland. However, for your own personal protection travellers are advised to have cover against the following;
*
Tetanus (childhood booster)
*
Typhoid (food & water borne disease)
*
Hepatitis A (food & water borne disease)
For those planning a longer or more rural trip vaccine cover against conditions like Hepatitis B and Rabies may also need to be considered.
Summary:
**********************************
Cuba is becoming a popular destination for tourists and generally most will stay very healthy. However commonsense care against food and water borne disease is essential at all times. Also take care with regard to sun exposure, dehydration and mosquito bites.
World Travel News Headlines
Date: Mon, 1 Jun 2020 10:23:53 +0200 (METDST)

Yerevan, June 1, 2020 (AFP) - Armenian Prime Minister Nikol Pashinyan and his family have tested positive for the coronavirus, he said Monday, as the rate of new infections soared in the Caucasus nation. "My coronavirus test was positive yesterday," Pashinyan said in a self-recorded video message on Facebook, adding that his family were also infected. He said he had no "viable symptoms" of the virus and would be working from home. The prime minister and his wife Anna Hakobyan, who is a journalist, have four children. The ex-Soviet republic of some three million has so far reported 9,492 cases of the coronavirus and 139 deaths.

Coronavirus patients have overwhelmed Armenia's hospitals and last week health officials said that intensive care treatment could be soon restricted to patients with the best chance of survival. Pashinyan's announcement came nearly one month after Armenia on May 4 lifted a state of emergency imposed in March to slow the spread of the coronavirus.

The prime minister acknowledged his government had failed to enforce anti-virus measures and there had been widespread quarantine violations. Pashinyan was elected prime minister in the wake of mass popular protests he led two years ago against veteran leader Serzh Sarkisian and his Republican Party. He has since led a relentless crusade against graft and initiated sweeping judicial reforms.
Date: Mon, 1 Jun 2020 09:17:15 +0200 (METDST)

San Salvador, June 1, 2020 (AFP) - Tropical Storm Amanda triggered flash floods, landslides and power outages as it barrelled through El Salvador and Guatemala Sunday, killing 14 people, authorities said, warning of further heavy rain to come. El Salvador President Nayib Bukele declared a 15-day state of emergency to cope with the effects of the storm, which he estimated to have caused $200 million in damage, but which weakened later in the day as it moved into Guatemala.

Amanda, the first named storm of the season in the Pacific, unleashed torrents of floodwater that tossed vehicles around like toys and damaged about 200 homes, the head of the Civil Protection Service William Hernandez said. The fatalities were all recorded in El Salvador, Interior Minister Mario Duran said, warning that the death toll could rise. One person is still missing, senior government official Carolina Recinos added. "We are experiencing an unprecedented situation: one top-level emergency on top of another serious one," San Salvador mayor Ernesto Muyshondt said, referring to the coronavirus pandemic.

He added that half of those killed died in the capital, and that 4,200 people had sought refuge in government-run shelters after losing their homes or being forced to leave because they were in high-risk areas. In some flooded areas, soldiers worked alongside emergency personnel to rescue people. "We lost everything, we've been left with nowhere to live," said Isidro Gomez, a resident of hard-hit southeastern San Salvador, after a nearby river overflowed and destroyed his home.

Another victim, Mariano Ramos, said that at dawn residents of his San Salvador neighborhood were slammed by an avalanche of mud and water. An elderly man died in the area, officials said. El Salvador's environment ministry warned residents of the "high probability" of multiple landslides that could damage buildings and injure or kill people.

Nearly 90 percent of El Salvador's 6.6 million people are considered vulnerable to flooding and landslides due to its geography. In neighboring Guatemala, officials said roads had been blocked by at least five landslides and some flooding was reported, but no evacuations were underway. Even though Amanda weakened to tropical depression status, Guatemalan officials warned that heavy rain would continue, with swollen rivers and possible "landslides affecting highways ... and flooding in coastal areas."
Date: Mon, 1 Jun 2020 06:55:18 +0200 (METDST)

Lima, June 1, 2020 (AFP) - Peru on Sunday reported 8,800 new COVID-19 infections, setting a new daily record for a country that already has the second highest number of novel coronavirus cases in Latin America after Brazil. The death toll is now at 4,506, the third highest in the region -- itself the new hotspot of the deadly disease -- after Brazil and Mexico, with President Martin Vizcarra warning the country is only halfway through the crisis.

Infections have jumped in Peru despite a months-long mandatory lockdown and a nigh time curfew and the government ordering international borders to be closed. The spike is concentrated around the capital Lima, where one third of the population lives, and put tremendous strain on Peru's economy and healthcare system. Four out of every ten Peruvians lost their source of income when the lockdown began, according to one study, and last week Peru secured a two-year, $11 billion credit line from the International Monetary Fund.

- 'Tremendous challenge' in Chile -
Neighbouring Chile on Sunday reported 57 more fatalities in the past 24 hours, a new record that brings the country's COVID-19 death toll to 1,054. "We are facing the largest pandemic of the past 100 years," said Deputy Health Minister Paula Daza, as she announced the latest figures. "It is a tremendous challenge; we are living very difficult times in our country."

In Santiago, where the 80 percent of the virus cases were reported, 96 percent of the emergency room beds were taken, officials said. Officials reported a sharp increase in cases over the past two weeks. In early May the government of President Sebastian Pinera said that the number of virus cases had hit a plateau, and lockdown restrictions would be loosened.
Date: Mon, 1 Jun 2020 03:38:38 +0200 (METDST)
By Anna SMOLCHENKO

Moscow, June 1, 2020 (AFP) - Shopping malls and parks are set to reopen in Moscow on Monday as the Russian capital eases coronavirus restrictions despite having the world's third-largest caseload. The relaxation of the confinement orders in Moscow, the epicentre of Russia's outbreak with a population of more than 12 million, comes after President Vladimir Putin announced the epidemic had passed its peak in the country.

Under lockdown since March 30, residents of Europe's most populous city were until now only allowed to leave their homes for brief trips to shop, walk dogs or travel to essential jobs with a permit. While Muscovites welcomed the opportunity to return to parks and malls after weeks of being cooped up at home, many ridiculed the Moscow mayor's "experiment" aimed at regulating people's walks and exercise.

As a two-week test measure, Sergei Sobyanin said residents of Moscow will be allowed to take walks according to a staggered schedule based on their home address. "Regular walks are allowed between 9am and 9pm but no more than three times a week -- twice on weekdays and once on a weekend," said Sobyanin on his blog, adding that a detailed schedule would be released separately. People can jog or exercise between 5am and 9am but must wear masks, according to the new rules. Sobyanin said he feared that without limits on walking, people would throng the streets in scenes reminiscent of May Day outpourings in Soviet times.

- 'Sheer lunacy' -
The new regulations unleashed a flood of mockery on social media, with political commentator Alexander Golts calling them "sheer lunacy". Critics quipped that life in Moscow was beginning to imitate dystopian fiction such as the novels of Aldous Huxley and Yevgeny Zamyatin.

Popular comedian Maxim Galkin, who has nearly eight million followers on Instagram, released a sketch in which Putin and Sobyanin discuss a "breathing schedule" for Moscow residents. The five-minute parody has been viewed nearly six million times over the past few days. When the restrictions are relaxed, dry-cleaners, laundry services and repair workshops will be allowed to reopen, while restaurants, cafes and cinemas will remain closed for now.

Moscow authorities also said that no mass gatherings would be allowed during the city-wide quarantine that will remain in place until at least June 14. On Thursday authorities sentenced prominent reporter and activist Ilya Azar to 15 days in jail for staging a lone protest in central Moscow. Dozens of his supporters have also been briefly detained over the past few days. Rights organisations including Amnesty International and the Council of Europe have warned Moscow against using the coronavirus lockdown as a pretext to muzzle activists.

Many critics have also questioned the move to lift the restrictions as Russia reported more than 9,000 new infections on Sunday. With more than 405,000 confirmed infections and over 4,600 deaths, the country has the world's third-largest caseload after the United States and Brazil. Analysts say Putin is keen to open up the Russian economy and has recently ordered a World War II victory parade postponed by the contagion to be held on June 24. The 67-year-old leader is also widely expected to announce a new date for a vote on constitutional reforms that could pave the way for him to potentially stay in power until 2036.
Date: Sun, 31 May 2020 11:16:20 +0200 (METDST)

Mogadishu, May 31, 2020 (AFP) - At least 10 people died and 12 were wounded when an explosive device ripped through a minibus outside the Somali capital Mogadishu on Sunday, the government said. The deadly explosion occurred near Lafole village along the Afgoye-Mogadishu where the passenger bus was travelling early in the day. "At least 10 civilians were killed in an explosion at Lafole area this morning, those who died were all civilians," the information ministry said in a statement, adding that the victims were on their way to a funeral.

Witnesses said the minibus was completely destroyed, and described an horrific scene with everyone on board either dead or wounded and many bodies ripped apart or burned beyond recognition. "This was a horrible incident this morning, the explosive device went off as the bus was passing by the area and destroyed it completely," said Daud Doyow, a witness. "Bodies of civilians were strewn in pieces and most of the people died," he added. "There were more than 20 people on board and 10 of them were confirmed dead while the rest are seriously wounded and taken to hospital, this is a horrible scene here," said another witness, Abdirisak Adan. No group immediately claimed responsibility for the bombing, but Somalia's al Qaeda-aligned Shabaab group carries out regular attacks in and around the capital, often killing civilians.
Date: Wed, 27 May 2020 17:58:12 +0200 (METDST)

Nairobi, May 27, 2020 (AFP) - Kenya said Wednesday it had documented a record 123 cases of coronavirus in the past 24 hours, a "staggering" figure although one also explained in part by wider testing. "Today, I come to you with sombre news," Health Minister Mutahi Kagwe said. "Our figures today are staggering. Out of the 3,077 samples tested, we have 123 positive cases. For the first time we have hit a triple digit. "This is the highest number of positive cases we have ever recorded in a single day since we recorded the first case on March 13."

A total of 1,471 cases of COVID-19 have been recorded in Kenya since the start of the epidemic. Of these, 55 have been fatal. The tally of infections has doubled since mid-May but the country has also tripled its number of daily tests, from less than 1,000 to nearly 3,000, which has helped unearth more cases.

Kagwe sounded a warning about the vulnerability of crowded slums in the capital Nairobi, which leads the list of new cases followed by the port city of Mombasa. "There is a raging number of infections in these areas," he said, adding: "No-one should have a false sense of security about their immunity to COVID-19." Among its anti-coronavirus measures, Kenya has a national 7pm-5am curfew, which is currently in force until June 6, and has a ban on entering or exiting the cities of Nairobi, Mombasa, Kilifi, Kwale and Mandera.
Date: Wed, 27 May 2020 16:38:21 +0200 (METDST)

Nicosia, May 27, 2020 (AFP) - Cyprus hopes to attract tourists after its coronavirus lockdown by paying the medical costs of anyone who tests positive for COVID-19 while holidaying on the island, officials said Wednesday. The plan was outlined in a letter to tour operators and airlines detailing the measures Cyprus is taking to ensure the safety of its tourism sector. The letter was made public Wednesday and signed by the ministers of foreign affairs, transport, and tourism.

The Mediterranean island is marketing itself as a safe holiday destination during the global pandemic. The Republic of Cyprus has reported 939 novel coronavirus cases and only 17 deaths. The government said it is "committed to taking care of all travellers who test positive during their stay, as well as their families and close contacts". It pledged to cover accommodation, dining and medical care if a tourist falls ill with the virus. The "traveller will only need to bear the cost of their airport transfer and repatriation flight," it said.

- 'Quarantine hotels' -
A 100-bed hospital will be available exclusively for tourists who test positive, with more beds available "at very short notice if required". An additional 112 beds in intensive care units with 200 respirators will be reserved for critically ill patients. Designated "quarantine hotels" will have 500 rooms available for family members and close contacts of patients.

Other hotels on the island will be allowed to remain open if a guest tests positive, but their room will "undergo a deep clean". Authorities have forecast a 70 percent decline in tourist arrivals in 2020. Tourism earned Cyprus EUR2.68 billion ($2.94 bn) in 2019 -- about 15 percent of gross domestic product -- down one percent from the previous year, which was bolstered by a record 3.97 million arrivals. Cyprus plans to reopen its airports on June 9 to arrivals from 13 countries considered low risk. These include Israel, Greece, Germany, Austria and Malta but the island's two biggest markets Britain and Russia are not on the approved list.

hose arriving between June 9-19 will need to provide a health certificate proving they do not have the virus. That requirement will be dropped from June 20, when another six countries will be added to the approved list, including Switzerland and Poland. Cyprus says it will update the list of approved countries on a weekly basis based on scientific advice.

Officials will administer temperature checks and free random testing of arrivals. Having tested over 10 percent of its population, Cyprus says it has one of the lowest coronavirus infection rates in Europe. "Very few countries worldwide, especially in the Mediterranean, can boast about such statistics," the letter said.
Date: Wed, 27 May 2020 14:45:11 +0200 (METDST)

Stockholm, May 27, 2020 (AFP) - Airline SAS said Wednesday it would resume flights on several domestic and international routes in June, over two months after the operator grounded most of its fleet over the new coronavirus' impact on travel. "This primarily includes domestic flights within and between the Scandinavian countries, but flights to New York, Chicago and Amsterdam from Copenhagen are also set to resume," SAS said in a statement.

The Scandinavian airline announced in mid-March it was halting most of its traffic and furloughing around 90 percent of its staff. In late April the airline, whose two largest shareholders are the Swedish and Danish states, announced it was laying off about 5,000 people, representing 40 percent of the company's workforce.

In early May the company secured a state-guaranteed credit line of 3.3 billion Swedish kronor ($344 million or 313 million euros) to help it navigate the impact of the new coronavirus. Even with the resumption of some flights, the airline continues to operate at a reduced capacity, but the added routes means an effective doubling of the aircraft in use from 15 to 30, according to SAS. Finnair, of Nordic neighbour Finland, announced early last week it would start resuming its long-haul flight to Asia in July.
Date: Wed, 27 May 2020 14:25:21 +0200 (METDST)

Yerevan, May 27, 2020 (AFP) - Virus cases have overwhelmed Armenia's hospitals, officials said Wednesday, raising the prospect that intensive care treatment could be restricted to patients with the best chance of survival. The tiny Caucasus nation of some three million has so far reported 7,774 coronavirus cases and 98 deaths. At a cabinet meeting on Wednesday, Prime Minister Nikol Pashinyan said "the situation with the coronavirus pandemic is very severe in Armenia."

Health ministry spokeswoman Alina Nikoghosyan told AFP: "if the current situation persists, in the coming days, intensive care will only be available for the patients with the best survival chances." Health Minister Arsen Torosyan said Sunday that out of the country's 186 intensive care beds for coronavirus patients, only 32 remained empty and would soon be filled.

The prime minister called for stricter enforcement of measures aimed at containing the outbreak such as the wearing of face masks in public spaces. This comes after the country lifted a state of emergency on May 4 which it had declared in March because of the pandemic. Pashinyan said his government had failed to enforce anti-virus measures and there had been widespread quarantine violations. "Our mistake was that we put too much trust in our citizens' sense of responsibility," he said.

Deputy Prime Minister Tigran Avinyan said he did not rule out that the government could have to impose a fresh nationwide lockdown. Analysts have criticised the government's handling of the crisis, saying a decision to close borders was taken too late and officials sent the public "confusing messages." "Officials were calling for the wearing of face masks, but they themselves didn't wear them until recently," said analyst Tatul Hakobyan.
Date: Wed, 27 May 2020 09:53:01 +0200 (METDST)

New Delhi, May 27, 2020 (AFP) - India is wilting under a heatwave, with the temperature in places reaching 50 degrees Celsius (122 degrees Fahrenheit) and the capital enduring its hottest May day in nearly two decades. The hot spell is projected to scorch northern India for several more days, the Meteorological Department said late Tuesday, "with severe heat wave conditions in isolated pockets". As global temperatures rise, heatwaves are a regular menace in the country -- particularly in May and June. Last year dozens of people died.
Met officials said Churu in the northern state of Rajasthan was the hottest place on record on Tuesday, at 50 Celsius, while parts of Punjab, Haryana and Uttar Pradesh sweltered in the high 40s. Parts of the capital, New Delhi, recorded the hottest May day in 18 years with the mercury hitting 47.6 Celsius. No deaths have been reported so far this year, but last year the government said the heat had killed 3,500 people since 2015. There have been fewer
fatalities in recent years.

The country of 1.3 billion people suffers from severe water shortages with tens of millions lacking running water -- to say nothing of air conditioning. Parts of Delhi and elsewhere regularly see scuffles when tankers arrive to deliver water. Last year Chennai made international headlines when the southern city ran out of water entirely. The heatwave adds to problems the country already has dealing with the spread of coronavirus. India now has the 10th highest number of coronavirus cases globally, climbing above 150,000 on Wednesday with almost 4,500 deaths.

Last week cyclone Amphan killed more than 100 people as it ravaged in eastern India and Bangladesh, flattening villages, destroying farms and leaving millions without power. Huge swarms of desert locusts, meanwhile, have destroyed nearly 50,000 hectares (125,000 acres) of crops across western and central India, and may enter Delhi in coming days. The north-eastern states of Assam and Meghalaya are also currently experiencing floods, with more heavy rainfall forecast in the coming days.