WORLD NEWS
Getting countries ...
Select countries and read reports below
or
Burundi
Burundi US Consular Information Sheet
April 21, 2008
COUNTRY DESCRIPTION:
One of the poorest countries in the world, Burundi is a small, densely populated central African nation bordering Lake Tanganyika, Rwanda, Tanzania and the Democrati
Republic of Congo. After more than 12 years of civil and ethnic strife, an electoral process deemed free and fair resulted in the installation of a democratic government in 2005. Years of fighting have devastated a historically fragile economy that depends largely on subsistence agriculture. Poor public health and education, weather disasters such as drought and floods, crop diseases and lack of infrastructure exacerbate the effects of conflict and delay recovery. Facilities for tourism, particularly outside the capital, are limited. Read the Department of State Background Notes on Burundi for additional information.

ENTRY/EXIT REQUIREMENTS: A passport, visa and evidence of immunization against yellow fever are required for entry. Travelers with an expired visa are not permitted to leave the country without acquiring an exit visa prior to departure. The latest information about visas may be obtained from the Embassy of the Republic of Burundi, Suite 212, 2233 Wisconsin Avenue NW, Washington, DC 20007, telephone (202) 342-2574, or from the Permanent Mission of Burundi to the United Nations in New York at telephone (212) 499-0001 thru 0006.
For information about dual nationality or the prevention of international child abduction, please refer to related web pages at http://travel.state.gov. For further information about customs regulations, please read our Customs Information sheet.

SAFETY AND SECURITY:
See the Department of State's Travel Warning for Burundi.
For the latest security information, Americans traveling abroad should regularly monitor the Department of State Bureau of Consular Affairs' web site at http://travel.state.gov, where the current Travel Warnings and Travel Alerts, as well as the Worldwide Caution, can be found.

Up-to-date information on safety and security can also be obtained by calling 1-888-407-4747 toll free in the U.S. and Canada, or, for callers outside the U.S. and Canada, a regular toll-line at 1-202-501-4444. These numbers are available from 8:00 a.m. to 8:00 p.m. Eastern Time, Monday through Friday (except U.S. federal holidays).

The Department of State urges American citizens to take responsibility for their personal security while traveling overseas. For general information about appropriate measures travelers can take to protect themselves in an overseas environment, see the Department of State's pamphlet A Safe Trip Abroad.

CRIME: Crime, often committed by groups of armed bandits, poses a high risk for foreign visitors to Bujumbura and Burundi in general. Common crimes include mugging, purse-snatching, pick pocketing, burglary, automobile break-ins and carjacking. Many criminal incidents involve armed attackers. Armed criminals often ambush vehicles, particularly on the roads leading out of Bujumbura. Criminals in Bujumbura often operate in pairs or in small groups involving six or more individuals. Due to insufficient resources, local authorities in any part of Burundi are often unable to provide timely assistance in case of need.
U.S. Government personnel are prohibited from walking on the streets during the hours of darkness and using local, public transportation. Foreigners, whether in vehicles or at home, are always potential crime targets. Americans should exercise common sense judgment and take the same precautions as one would in any major city.

INFORMATION FOR VICTIMS OF CRIME: The loss or theft abroad of a U.S. passport should be reported immediately to the local police and the nearest U.S. Embassy or Consulate. If you are the victim of a crime while overseas, in addition to reporting to the local police, please contact the nearest U.S. Embassy or Consulate for assistance. The Embassy/Consulate staff can, for example, help you to find appropriate medical care, contact family members or friends and explain how funds could be transferred. Although the investigation and prosecution of the crime is solely the responsibility of local authorities, consular officers can help you to understand the local criminal justice process and to find an attorney if needed. See our information on Victims of Crime.

MEDICAL FACILITIES AND HEALTH INFORMATION: Medical facilities in Burundi generally do not meet Western standards of care. Travelers should carry an ample supply of properly-labeled prescription drugs and other medications with them, as certain medications and prescription drugs are unavailable or in short supply. Sterility of equipment is questionable, and treatment is unreliable. Ambulance assistance is non-existent. Hospital care in Burundi should be considered in only the most serious cases and when no reasonable alternatives are available.
Malaria prophylaxis is recommended for travel to all parts of Burundi.

Information on vaccinations and other health precautions, such as safe food and water precautions and insect bite protection, may be obtained from the Centers for Disease Control and Prevention's hotline for international travelers at 1-877-FYI-TRIP (1-877-394-8747) or via the CDC's web site at http://wwwn.cdc.gov/travel/default.aspx. For information about outbreaks of infectious diseases abroad consult the World Health Organization's (WHO) web site at http://www.who.int/en. Further health information for travelers is available at http://www.who.int/ith/en.

MEDICAL INSURANCE: The Department of State strongly urges Americans to consult with their medical insurance companies prior to traveling abroad to confirm whether their policies apply overseas and/or cover emergency expenses such as a medical evacuation. Please see our information on medical insurance overseas.

TRAFFIC SAFETY AND ROAD CONDITIONS: When in a foreign country, U.S. citizens may encounter road conditions that differ significantly from those in the United States. The information below concerning Burundi is provided for general reference only, and may not be totally accurate in a particular location or circumstance.
While travel on most roads is generally safe during the day, travelers must maintain constant vigilance. There have been regular reports of violent attacks on vehicles traveling the roads throughout the country outside of Bujumbura. U.S. Government personnel are required to travel upcountry via two-vehicle convoys and have their trips pre-approved by the Regional Security Officer. The Embassy recommends that Americans not travel on the national highways from dusk to dawn. Drivers without valid permits, and the ease with which a driver's license can be acquired without training, make Burundian drivers less careful, predictable, or mindful of driving rules than Western drivers may expect.
There are no traffic signals in Bujumbura, and virtually nothing of the kind elsewhere in the country. Roadways are not marked, and the lack of streetlights or shoulders makes driving in the countryside at night especially dangerous. Additionally, drivers may encounter cyclists, pedestrians, and livestock in the roadway, including in and around the capital. Mini-vans used as buses for 18 persons should be given a wide berth as they start and stop abruptly, often without pulling to the side of the road.
Large holes or damaged portions of roadway may be encountered anywhere in the country, including in Bujumbura; when driving in the countryside, it is recommended that travelers carry multiple spare tires. During the rainy season, many side roads are passable only with four-wheel drive vehicles. Burundi's supply of gasoline and diesel fuel are imported predominantly from Kenya and Tanzania, and are relatively expensive due to high transportation costs. Service stations are rare outside of the major cities.

Third-party insurance is required, and it will cover any damages (property, injury, or death). If you are found to have caused an accident, you automatically will be fined 10,000 Burundian francs (approximately $10 U.S.) and your driver's license will be confiscated until the police investigation is completed. Although the law provides for the arrest of drunk drivers, in practice, the police do not act on this law. In the city of Bujumbura, the number for police assistance is 22-22-37-77; there is no comparable number outside the capital. If you are involved in an accident causing death, it is advised that you leave the scene of the accident and proceed to the nearest police station.

Please refer to our Road Safety page for more information.

AVIATION SAFETY OVERSIGHT: As there is no direct commercial air service to the United States by carriers registered in Burundi, the U.S. Federal Aviation Administration (FAA) has not assessed Burundi's Civil Aviation Authority for compliance with International Civil Aviation Organization (ICAO) aviation safety standards. For more information, travelers may visit the FAA's web site at http://www.faa.gov/safety/programs_initiatives/oversight/iasa.

SPECIAL CIRCUMSTANCES:
There are no ATMs located in the country and most Burundian hotels and businesses do not accept credit cards. Many hotels in Bujumbura accept payment in U.S. dollars or Euros from non-Burundians. Travelers should be aware that Burundian banking practices prohibit acceptance of U. S. currency printed before the year 2003.
The Embassy recommends that visitors do not photograph airports, military installations, or other government buildings, and obtain permission from individuals before taking their photographs. Please see our Customs Information.

CRIMINAL PENALTIES: While in a foreign country, a U.S. citizen is subject to that country's laws and regulations, which sometimes differ significantly from those in the United States and may not afford the protections available to the individual under U.S. law. Penalties for breaking the law can be more severe than in the United States for similar offenses. Persons violating Burundian laws, even unknowingly, may be expelled from the country, arrested or imprisoned. Penalties for possession, use, or trafficking in illegal drugs in Burundi are severe, and convicted offenders can expect long jail sentences and heavy fines. Engaging in sexual conduct with children or using or disseminating child pornography in a foreign country is a crime, prosecutable in the United States. Please see our information on Criminal Penalties.

CHILDREN'S ISSUES: For information on intercountry adoption and international parental child abduction see our Office of Children's Issues web pages

REGISTRATION / EMBASSY LOCATION:
Americans living or traveling in Burundi are encouraged to register with the U.S. Embassy through the State Department's travel registration website so that they can obtain updated information on travel within Burundi and the Embassy's current security policies, including areas that are off-limits to U.S. Government personnel for security reasons. Americans without Internet access may register directly with the U.S. Embassy. By registering, American citizens make it easier for the Embassy to contact them in case of emergency. The U.S. Embassy is located on Avenue des Etats-Unis, telephone (257) 22-22-34-54, fax (257) 22-22-29-26. The Embassy's web site is http://burundi.usembassy.gov/.
* * *
This replaces the Country Specific Information for Burundi dated July 18, 2007, to update sections on Country Description, Entry/Exit Requirements, Medical Facilities and Health Information, and Traffic Safety and Road Conditions.
Travel News Headlines WORLD NEWS
Date: Thu 8 Jan 2020
Source: Outbreak News Today [edited]
In a follow-up on the malaria situation in Burundi in 2019, the World Health Organization reports a progressive increase in cases in the past year across all 46 districts of Burundi.
Since the beginning of the year [2019], 8 392 921 malaria cases, including 3113 deaths have been reported. The population in the landlocked country in Southeast Africa is estimated at 11.53 million in 2019.
Malaria has been a scourge in Burundi in recent years. In fact, World Vision International reports since 2015, more than 19.7 million cases of malaria have been recorded in Burundi through 2017. With a population of 11.5 million, that's the equivalent of nearly every Burundian getting malaria twice in those 2 years.
=======================
[HealthMap/ProMED map available at:
Date: Wed, 14 Aug 2019 17:49:51 +0200 (METDST)

Nairobi, Aug 14, 2019 (AFP) - The World Health Organization (WHO) said Wednesday that Burundi had begun vaccinating frontline workers against Ebola at its border with the Democratic Republic of Congo, where an outbreak of the virus has killed close to 1,900 people. The campaign to vaccinate at-risk staff against the deadly hemorrhagic fever started Tuesday at Gatumba, the main crossing point from Burundi to its much-larger neighbour, WHO said.

Burundi has received doses of the rVSV-ZEBOV vaccine, an unlicensed product that has been shown to be effective against the Zairian strain of the virus raging in DR Congo. It would be administered to those at greatest risk such as health workers along the border, laboratory staff and burial teams, WHO said. "The vaccination of health and frontline staff is a significant step forward in preparing for the response to this disease," said Dr Kazadi Mulombo, WHO representative in Burundi.

The vaccine, developed by US pharmaceutical group Merck, proved "highly effective" in a trial conducted in Guinea in 2015 during the Ebola epidemic in West Africa, he added. The vaccination campaign will be overseen by WHO and Burundi's health ministry. The Ebola outbreak in eastern DR Congo is the second-worst in history. A total of 1,892 deaths have been recorded since the outbreak began on August 1 2018. No cases of Ebola have been recorded so far in Burundi, a tiny nation of 11 million. But its border with DR Congo is 236 kilometres (147 miles) long and considered highly porous, and the whole region is on high alert.

In June, three people from one family died in Uganda from Ebola after returning from DR Congo via an unofficial crossing point. Burundi also shares a border with Rwanda and Tanzania. The Congo outbreak is the first where vaccines have been rolled out on a large-scale. The rVSV-ZEBOV vaccine has already been administered to some 170,000 people, especially frontline workers, in DR Congo. This week, US researchers announced that two prototype drugs being tested among Ebola patients in eastern DR Congo boost chances of surviving the disease.
Date: Thu 8 Aug 2019 05.00 BST
Source: The Guardian [edited]
A serious outbreak of malaria in Burundi has reached epidemic proportions, killing almost as many people as the Ebola crisis in the nearby Democratic Republic of the Congo. The outbreak in the tiny Great Lakes country has infected almost half the total population, killing about 1800 people since the beginning of the year [2019]. According to figures gathered by the World Health Organisation, almost 6 million cases have been recorded since the 1st week of January to the end of July [2019], with infections reaching crisis levels in May. The figures look on course to outstrip the epidemic of 2017, when more 6 million cases were recorded for the whole year. The situation has continued to worsen as the government of Burundi has refused to declare an emergency.
The scale of the outbreak was described in the latest report for the UN's office for the Coordination of Humanitarian Affairs, which warned that the outbreak had reached "epidemic" proportions. "The national malaria outbreak response plan, which is currently being validated, has highlighted a lack of human, logistical, and financial resources for effective response," reported the organisation. The organisation and other experts have blamed a number of issues for the crisis, including low use of preventative measures and a vulnerable population with low levels of resistance. Experts have also noted an increase in drug resistant strains of the disease in common with other parts of the world.
The climate crisis has been cited as a contributing factor. Mosquitoes, which spread the disease, are reaching higher altitudes in the mountainous country, and have displayed behavioural changes including more aggressive feeding habits. The country's agricultural policies have also encouraged an increase in rice production that has seen farmers encroach on mosquito-infested areas. While Burundi has long struggled with malaria, the figures for the current outbreak suggest a 50% increase compared to the equivalent period last year [2018]. The UN organisation noted bleakly that the number of health districts that have passed the epidemic threshold had continued to increase.
Although Burundi declared a national health emergency in 2017 after 1.8 million cases and 700 deaths were recorded, it has declined to declare one for the current outbreak, apparently concerned of the potential impact ahead of elections slated for next year [2010]… [Byline: Peter Beaumont]
========================
[The WHO profile of malaria in Burundi can be found at
In 2017, the entire population of an estimated 10.9 million people lived in _Plasmodium falciparum_ high-endemic areas. In 2017 the annual incidence of _P. falciparum_ was estimated at 800 cases per 1000 population (WHO 2017 as above).
In 2017 there was an estimated 2.1M [range: 1.3M, 3.4M] cases with an estimated number of deaths of 5300 [range: 4300, 6200] (WHO). The 1st line treatment is artesunate-amodiaquine (AS-AQ) introduced in 2003. Malaria control relies on insecticide treated nets (ITN) but only around 30% of the population used a net the previous night one survey found (WHO 2017 as above) and it was also found that 80% of the mosquitoes were resistant to pyrethroids, the usual class of insecticides used for impregnating nets.
In 2005 the annual incidence was estimated at less than 50 cases per 1000 population (WHO 2017 as above) illustrating that since then the national malaria control programme has failed to improve the situation.
[HealthMap/ProMED-mail map of Burundi:
Date: Tue, 6 Aug 2019 10:38:45 +0200 (METDST)

Nairobi, Aug 6, 2019 (AFP) - Malaria has killed more than 1,800 people in Burundi this year, the UN's humanitarian agency says, a death toll rivalling a deadly Ebola outbreak in neighbouring Democratic Republic of Congo. In its latest situation report, the United Nations Office for the Coordination of Humanitarian Affairs (OCHA) said 5.7 million cases of malaria had been recorded in Burundi in 2019 -- a figure roughly equal to half its entire population. Of those cases, a total of 1,801 died from the mosquito-born disease in Burundi between January 1 and July 21, OCHA said.

The tiny country of 11 million people in the African Great Lakes region has still not declared a national emergency, despite OCHA saying the outbreak crossed "epidemic proportions" in May. "The national malaria outbreak response plan, which is currently being validated, has highlighted a lack of human, logistical and financial resources for effective response," OCHA said in its latest weekly bulletin on humanitarian emergencies. "All stakeholders, including the national authorities and partners are called upon to provide the requisite resources to mount a robust response to this event before it escalates." A lack of preventative measures like mosquito nets, climatic changes and increased movements of people from mountain areas with low immunity to malaria were driving the crisis, OCHA said.

- 'Many crises' -
An OCHA official told AFP that "the decision to declare an epidemic is the sovereignty of the Burundian state". The country declared a malaria epidemic in March 2017, when the country had recorded 1.8 million cases and 700 deaths, but was resisting doing the same now. A senior government official, who declined to be named, said the government did not want to admit weakness with elections set for 2020. "We are less than a year away from the presidential election. (President Pierre) Nkurunziza, who is facing many crises, does not want to recognise what could be considered a failure of his health policy," the official told AFP. Burundi has been in crisis since 2015, when Nkurunziza ran for a third term and was re-elected in elections boycotted by most of the opposition.

At least 1,200 people were killed and more than 400,000 displaced in violence the UN says was mostly carried out by state security forces. Nkurunziza announced in 2018 that he would not stand again, confounding critics who accused him of working to extend his grip on power. UN investigators said in July that "drastic" steps were needed to boost democratic freedoms in Burundi if the government wanted the elections to be considered credible.

Burundi, one of the poorest countries in the region, abuts DR Congo, where the second-worst Ebola outbreak in history has killed more than 1,800 people amid fears the infectious fever could spread beyond its borders. But malaria is a much bigger killer on the continent. The World Health Organization recorded nearly 220 million cases of the parasitic illness in 2017, with an estimated 435,000 deaths. More than 90 percent of malaria cases and deaths were in Africa.
Date: Fri, 16 Mar 2018 14:39:07 +0100

Nairobi, March 16, 2018 (AFP) - Nine workers at a construction site outside Burundi's capital Bujumbura were killed in a landslide on Friday, police said. Heavy seasonal rains caused the hillside next to the Gasenyi river, east of the city, to collapse burying the workers who were building a channel to redirect the river's floodwaters. Police said in a statement that nine bodies had so far been found, while rescue efforts continue.
More ...
Jamaica
******
Healthy Travelling In Jamaica
*******
General Information;
Jamaica is the 3rd largest of the Caribbean islands and is situated about 600 miles south of Miami, Florida. The climate in Jamaica remains fairly steady throughout the
year with temperatures averaging 27 - 35 C during the summer months (May to September) and 21 - 27 C during their winter! The ambient temperature and rainfall are both affected markedly by the changes in elevation and geography throughout the island. Rainfall varies from an annual average of 25" in the capital, Kingston, to an average of 250" at Blue Mountain Peak. Most of the rain tends to fall between April/May or October/November. The relative humidity in Kingston ranges from an average low of 63% in February to 86% in October.
Health Care Facilities;
The US Department of State's consular information sheet states that medical care may be limited. Doctors and hospitals often expect immediate cash payment for health services. A list of some of the IAMAT doctors in Jamaica follows;
- Dr. Luois S. Grant - Kingston - tel 927 1106
- Dr. B.A. Morgan - May Pen - tel 986 2370
- Dr. Noel Black - Ochos Rios - tel 972 2296
Sun Exposure;
Frequently travellers from Ireland to Jamaica will want to soak up the sunshine before returning to our rather less exposed shores. Some will tan easily but even they need to take care with the extent of their sun exposure. Many fair skinned Irish travellers will burn easily and so remember to limit your exposure especially during the first week. Use high sun blocking lotions (15+) while you acliamatise and then only drop down the protective factor (10+) if you are sure you will not burn. Watch out especially for the back of your neck, the front of your ankles and the top of your legs. Many of these areas will be unused to such exposure! Also remember if you are travelling in a car or coach watch out that you cover your exposed elbow which may be cooled by the passing breeze.
Sun Stroke / Dehydration;
In such a warm climate you can become quite significantly dehydrated without realising it. Make sure you drink plenty of fluids and, if you have no blood pressure problems or heart difficulties, then increase the amount of salt you put on your normal meals. This will help to maintain your energy levels.
Mosquito Borne Disease;
Malaria transmission does not normally occur in Jamaica so taking prophylactic tablets is not necessary. Nevertheless mosquitoes abound and so remember to use insect repellants, especially when there are mosquitoes about, day or night.
Animals;
Unfortunately Jamaica is not free of rabies and transmission is reported in some areas. The main animal appears to be the mongoose but obviously try and make sure that you have no exposure to any warm blooded animals. If by any chance you are bitten immediatly wash out the wound, apply an antiseptic and seek medical attention.
Asthmatics;
Because of the dense foliage and high pollen levels the climate may adversly affect some asthma sufferers.
Food & Water Borne Disease;
By comparison to many of the hotter areas throughout the world Jamaica has high health standards. Despite this it would be unwise to take risks so follow simple common- sense rules
* Drink only bottled water (and use it for brushing your teeth)
* Don't use ice cubes in your drinks
* Eat only food served hot and avoid all shell fish
* Only pasturised dairy products should be consumed
* Don't eat food from street vendors
Blood Borne Disease
Unfortunately, as in most other countries, AIDs does occur and the blood supply may not be adequately screened.
Swimming in Jamaica;
Beautiful beaches make swimming a must for your holiday but be careful of the coral and also jellyfish. The hot sand may burn your feet so always use flip flops when walking on the beach.
Vaccinations;
None are essential for entry/exit purposes but it is wise to at least protect yourself against * Polio
* Typhoid
* Tetanus
* Hepatitis A
Other vaccines may be required for travellers intending to trek through Jamaica or those who will be undertaking extensive adventure sports. Also remember that if you initially visit a Central or South American country before Jamaica then Yellow Fever vaccine may be required.
General Comments;
Some of the items above may seem too serious to consider a holiday in Jamaica. Nevertheless the vast majority of travellers have a marvellous holiday and develop no sickness following their visit. Some simple commonsense is mainly all that is required. For further information please contact the Tropical Medical Bureau - Dublin.
Travel News Headlines WORLD NEWS
Date: Wed, 29 Jan 2020 05:54:30 +0100 (MET)

Port Moresby, Jan 29, 2020 (AFP) - Papua New Guinea shut air and seaports to all foreign travellers coming from Asia on Wednesday, in a desperate bid to prevent the deadly coronavirus from reaching the impoverished Melanesian nation. In a note to airlines and boat operators, the ministry of immigration said "all citizens originating from the Asian ports will be refused entry to the country effective today".

The ministry also announced that Papua New Guinea's only official land border -- with Indonesian-controlled Papua province -- would be shut from Thursday. No cases of coronavirus have been reported in Papua New Guinea, but the country's health service is already buckling under the weight of underfunding and rampant public health problems. Papua New Guinea is one of only a handful of countries where polio is still endemic, leaving doctors and the United Nations scrambling to revive long-lapsed vaccination programmes.

Papua New Guinea residents returning from Asian countries will be held in quarantine for 14 days. It will only be possible for anyone to leave or enter the country via Port Moresby's international airport. Most flights into the airport are domestic, or from Australia, but officials told AFP arrivals from Chinese cities, Singapore and any other Asian cities would also be affected. It was not clear how long the measures will be in effect. "This is a preventative measure taken to ensure the spread of the coronavirus that is rapidly spreading in the world is minimised," Immigration and Border Security Minister Westly Nukundi Nukundj said.
Date: Wed, 29 Jan 2020 00:22:50 +0100 (MET)

Miami, Jan 28, 2020 (AFP) - A major 7.7 magnitude quake struck Tuesday in the Caribbean between Jamaica and Cuba, triggering a brief tsunami alert and sending hundreds of people pouring onto the streets of Havana. The tremors were felt as far as the US mainland as police in Miami evacuated some buildings as a precaution. The US Geological Survey said the quake hit at a depth of 10 kilometres (six miles), at 1910 GMT -- 125 kilometres northwest of Lucea, Jamaica.

It estimated there was a low likelihood of casualties or damage, and there were no immediate reports of either. Hours later, a 6.1 magnitude aftershock hit off the coast of the Cayman Islands, the USGS said. The US Pacific Tsunami Warning Center initially warned there was a threat of tsunami waves reaching 0.3 to 1 meters (about 1 to 3 feet) above tide level for the coasts of Jamaica, Belize, Cuba, Honduras, Mexico and the Cayman Islands. But it lifted the alert update about two hours later. The first, bigger quake rattled several tall buildings in the Cuban capital Havana, which were immediately evacuated.

The earthquake was felt in several provinces including Guantanamo and Santiago de Cuba in the east, Cienfuegos in the centre and Havana in the northwest, the official Cubadebate website reported. But there were no preliminary reports of damage or injuries, however. Jawara Rawjers, a resident of Kingston, Jamaica told AFP: "I felt the house trembling and realized that it was a quake. "It lasted about 20 seconds. I checked my watch and it was 2:12 pm. I checked on my family but they didn't feel anything in their part of the house."

Machel Emanuel, a doctor in the same city, added: "I was on the second floor of a building and there was a sustained shaking of the building. I felt dizzy. The door was slamming consistently for a while." Many Jamaicans took to social media in the immediate aftermath to post pictures, unverified by AFP, of swimming pools shaking violently. In Miami, police said some buildings were being evacuated as a precaution after reports of tremors being felt in some areas of the city.
21 Feb 2019

https://travelhealthpro.org.uk/news/390/dengue-outbreak-in-the-caribbean
Dengue outbreak in the Caribbean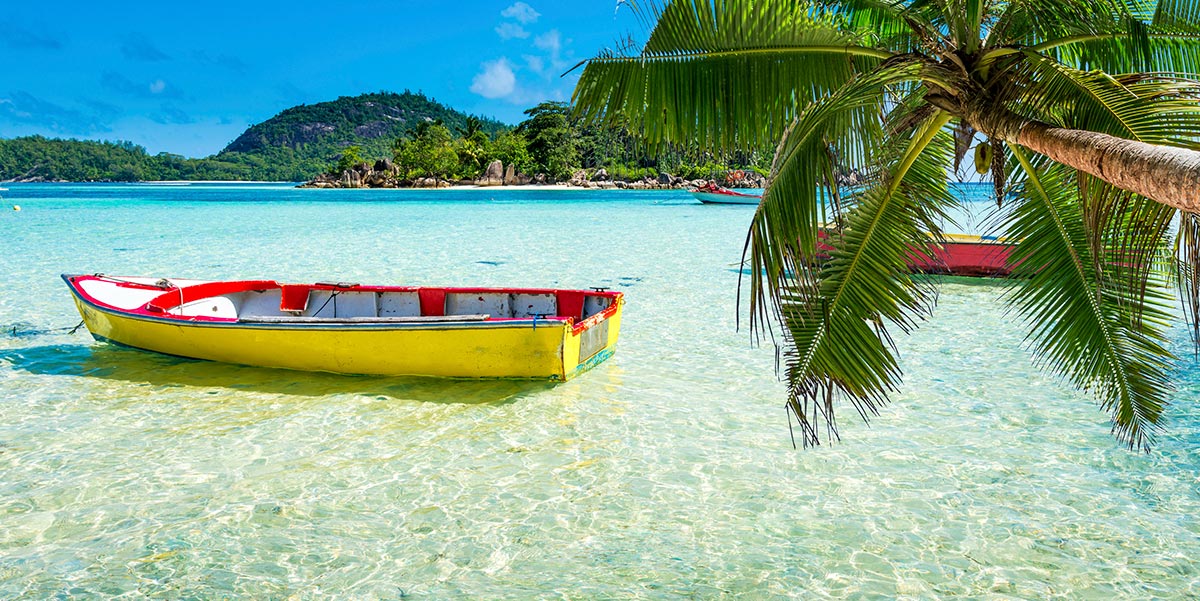 Reported via Travel Health Pro: As of 17 January 2019 and following a recent report of increased cases of dengue in Jamaica in January 2019 [1], the Caribbean Public Health Agency (CARPHA) has advised that there is a possibility of an outbreak of dengue in the Caribbean region [2]. The last major regional outbreak occurred in 2009 [1]. Countries in the region have been advised to increase their disease surveillance measures. Residents and travellers are advised to take measures to reduce mosquito breeding sites and follow mosquito bite prevention advice.
Dengue is a viral infection transmitted through the bite of an infected Aedes mosquito. Although most patients with dengue will recover spontaneously, a small number will develop more severe life-threatening forms of the disease. Dengue is common in the tropics including the Caribbean, South and Central America, Africa, SE Asia, the Indian sub-continent and the Pacific Islands.
Check our Country Information pages for individual country recommendations.
Date: Mon 14 ay 2918
Source: Loop [edited]
A new species of mosquito has been discovered in Jamaica. It is the Asian tiger mosquito or _Aedes albopictus_, which is similar to the _A. aegypti_ mosquito, which is endemic to Jamaica and which transmits the dengue, chikungunya, Zika, and other viruses.
Acting Chief Public Health Inspector for St Catherine, Grayston Hutchinson told last Thursday's [10 May 2018] monthly meeting of the St Catherine Municipal Corporation that the Asia tiger mosquito was discovered following surveillance throughout the island.
He was responding to questions from councillors attending the monthly meeting.
The tiger mosquito is so named because of its striped appearance, which resembles that of the tiger.
Similar to the _Aedes aegypti_ mosquito, the female is the carrier of several viruses, including yellow fever, dengue, chikungunya, and Zika.
===================
Reference
---------
[HealthMap/ProMED-mail map
Date: Fri 23 Oct 2015
Source: Jamaica Observer [edited]
Consultant congenital cardiologist Dr Sandra Williams-Phillips says she has treated at least 12 cases of the feared mosquito-borne Zika virus (ZIK-V) [infection] and that she has written to Health Minister Dr Fenton Ferguson on the matter.
Speaking on a daytime radio programme yesterday [22 Oct 2015], Dr Williams-Phillips said she had received no response to her e-mail to Dr Ferguson, although she could not confirm that the minister had received her correspondence.
The medical doctor of 34 years said she was among the 1st local doctors to identify the presence of the chikungunya virus, which wreaked havoc on the country last year [2014], but that her diagnoses had not been taken seriously.
Dr Williams-Phillips, who treats paediatric as well as adult cases of congenital heart disease, said some of her patients who presented symptoms of the Zika virus [infection] were children. She argued strongly that the symptoms she had seen were convincing enough to diagnose the virus even in the absence of lab tests.
Late yesterday afternoon [22 Oct 2015], on another radio programme, chief medical officer (CMO) in the health ministry, Dr Marion Bullock Ducasse, said the ministry would be launching an investigation into the matter. She said that, even if the patients had recovered, tests could still prove whether they had in fact been infected with the virus.
The CMO said she could not speak on whether Dr Ferguson was in receipt of a report about the cases, but that no official report had come to the ministry from St Catherine [parish], where Dr Williams-Phillips said she treated patients, via the standard reporting system for these types of events.
The CMO has maintained over the past several months, that there are no confirmed cases of the Zika virus in Jamaica. Earlier this month [October 2015], the ministry said a sample which it had sent to the Caribbean Public Health Agency (CARPHA) in September [2015] tested negative for chikungunya, dengue and Zika viruses. "Outside of Brazil [and more recently, Colombia], there have been no cases confirmed in any country in the Latin American and Caribbean region, including Jamaica," Dr Ferguson said at a hand, foot and mouth disease press conference on 2 Oct [2015].
The ministry has also refuted claims by Opposition spokesperson on health, Senator Marlene Malahoo-Forte, that she had been reliably informed about 3 confirmed cases of Zika virus. "I have heard that there are confirmed cases of the Zika virus here.... I got a call from someone whose employee was tested, and I'm reliably advised that it is a confirmed case," Malahoo-Forte stated at a press conference a few weeks ago.
The Pan American Health Organisation (PAHO) in May [2015] issued a warning about an outbreak of Zika in Brazil and said there was potential for it to spread to other countries.
The virus causes symptoms which are similar to CHIKV [chikungunya virus] and is transmitted by the same vector -- the _Aedes aegypti_ mosquito.
Communities have been plagued by mosquitoes over the past few weeks, with residents in Portmore [Saint Catherine parish] in particular complaining bitterly about the insects, which they say have descended on their homes in droves. The nuisance is also evident in the Corporate Area [Kingston area], and has citizens concerned about whether the country could soon find itself in the throes of yet another mosquito-borne disease. [Byline: Alphea Saunders]
====================
[The situation in Jamaica is not clear at the moment. Because infections with Zika, dengue and chikungunya viruses are difficult to distinguish from each other clinically, laboratory confirmation is essential. One hopes that laboratory tests will be carried out to confirm or rule out Zika virus infections in these cases. It would be of interest to know where the confirmed cases reported by the Opposition Senator were tested, if they were tested at all. ProMED awaits further news from Jamaica with interest.
A HealthMap/ProMED-mail map of Jamaica can be accessed at
More ...
World Travel News Headlines
Date: Thu, 20 Feb 2020 16:20:39 +0100 (MET)

Damascus, Feb 20, 2020 (AFP) - A bomb explosion wounded two people in Damascus Thursday, the state news agency reported, the latest of several such attacks in the Syrian capital. "An explosive device planted on a pickup truck went off in the Marjeh area" in central Damascus, SANA said, adding that two civilians were wounded by the blast.

The Syrian Observatory for Human Rights war monitor said the device was a "sticky bomb" planted on a military vehicle, although it was not immediately clear what the target was. There was no immediate claim of responsibility for the blast, nor for a similar explosion that wounded five people in another neighbourhood of Damascus on Tuesday. The Syrian capital was routinely targeted by major car bomb attacks in the course of the nine-year-old conflict but blasts have been less frequent since regime forces reclaimed full control of the Damascus region in 2018.
Date: Thu, 20 Feb 2020 15:40:35 +0100 (MET)
By Laurent Thomet, with Miwa Suzuki in Tokyo

Beijing, Feb 20, 2020 (AFP) - China on Thursday touted a big drop in new virus infections as proof its epidemic control efforts are working, but the toll grew abroad with deaths in Japan and South Korea. Fatalities in China hit 2,118 as 114 more people died, but health officials reported the lowest number of new cases in nearly a month, including in hardest-hit Hubei province.

More than 74,000 people have been infected by the new coronavirus in China, and hundreds more in over 25 countries. The number of deaths outside mainland China climbed to 11. Japan's toll rose to three as a man and a woman in their 80s who had been aboard a quarantined cruise ship died, while fears there mounted about other passengers who disembarked the Diamond Princess after testing negative.

South Korea reported its first death, and the number of infections in the country nearly doubled Thursday to 104 -- including 15 at a hospital in Cheongdo county. The mayor of Daegu -- South Korea's fourth-largest, with 2.5 million people -- advised residents to stay indoors, while commanders at a major US military base in the area restricted access. Iran reported two deaths on Wednesday, the first in the Middle East. Deaths have previously been confirmed in France, the Philippines, Taiwan and Hong Kong.

Chinese officials say their drastic containment efforts, including quarantining tens of millions of people in Hubei and restricting movements in cities nationwide, have started to pay off. "Results show that our control efforts are working," Foreign Minister Wang Yi said at a special meeting on the virus with Southeast Asian counterparts in Laos, citing the latest data. Wang said the situation was "significantly improving" in Hubei and Wuhan, but an official in a central government team dealing with the epidemic said it was still "very severe".

- 'Not turning point' -
Although more than 600 new infections were reported in Hubei's capital Wuhan, it was the lowest daily tally since late January and well down from the 1,749 new cases the day before. The national figure has now fallen for three straight days. Chinese authorities placed the city of 11 million under quarantine on January 23 and quickly locked down the rest of the province in the days that followed.

Wuhan authorities this week carried out a three-day, door-to-door check on residents, with the local Communist Party chief warning that officials would be "held accountable" if any infections were missed. Cities far from the epicentre have limited the number of people who can leave their homes for groceries, while rural villages have sealed off access to outsiders. Richard Brennan, a World Health Organization official, said in Cairo that China was making "tremendous progress" and "trends are very encouraging, but we are not at a turning point yet".

- 'Chaotic' cruise quarantine -
While China has boasted progress in its fight against the COVID-19 epidemic, Japan's government has been criticised for the quarantine measures it placed on the Diamond Princess. The huge vessel moored in Yokohama is easily the biggest coronavirus cluster outside the Chinese epicentre, with 634 cases confirmed among passengers and crew. Another 13 people on board the ship were diagnosed with the virus Thursday, Japan's health ministry said. Still, passengers were disembarking after negative tests and having completed a 14-day quarantine period -- packing into yellow buses and leaving for stations and airports.

Questions were asked over the wisdom of allowing them to mingle in Japan's crowded cities. "Is it really safe to get off?" screamed a headline in the Nikkan Sports tabloid. The paper quoted one passenger who said he was tested on February 15, but only left four days later. "I thought I could be infected during the four days. I thought 'Is it really OK'?"

A specialist in infectious diseases at Kobe University slammed as "completely chaotic" the quarantine procedures on board in rare criticism from a Japanese academic. "The cruise ship was completely inadequate in terms of infection control," said Kentaro Iwata in videos he has since deleted.

South Korea, meanwhile, announced 51 new cases, with more than 40 in a cluster centred on the Shincheonji Church of Jesus, an entity often accused of being a cult. The infections apparently came from a 61-year-old woman who first developed a fever on February 10 and attended at least four services before being diagnosed. Local media said she had twice refused to be tested for the coronavirus on the grounds she had not recently travelled abroad. Authorities were investigating whether she might have visited the hospital where a long-term patient contracted the virus and later died.

Some 15 other patients have now been found to have the virus. Shincheonji claims its founder, Lee Man-hee, has donned the mantle of Jesus Christ and will take 144,000 people with him to heaven on the day of judgement. A man in his 60s tested positive for the coronavirus after dying Wednesday following symptoms of pneumonia, South Korean authorities said.
Date: Thu, 20 Feb 2020 10:28:16 +0100 (MET)

Lagos, Feb 20, 2020 (AFP) - An outbreak of Lassa in Nigeria has killed 103 people this year, health authorities said, as the first confirmed case was reported in the economic hub Lagos. "Cumulatively from week 1 to week 07, 2020, 103 deaths have been reported with a case fatality rate of 17.6%," said the Nigeria Centre for Disease Control (NCDC) in its latest statistics on the virus released on Wednesday. The overall number of confirmed cases rose by 115 last week to a total of 586 across the country.

Separately, health authorities in Lagos, Nigeria's most populous city with 20 million inhabitants, said an infected person was diagnosed there on February 17 and being treated in isolation in hospital. "Sixty-three people that may have been in contact with the patient and who may have been infected in the process have been identified and are being monitored," the state government wrote on Twitter on Thursday.

Endemic to Nigeria, Lassa fever belongs to the same family as the Ebola and Marburg viruses, but is much less deadly. The disease is spread by contact with rat faeces or urine or the bodily fluids of an infected person. The majority of those infected do not show symptoms but the disease can go on to cause severe bleeding and organ failure in about 20 percent of cases.

An outbreak of Lassa fever killed some 170 people around Nigeria last year. The number of cases usually climbs around the start of the year linked to the dry season. While the overall number of confirmed cases and deaths is up this year on the same period in 2019, the mortality rate is lower. Twenty health workers across the country have been confirmed as contracting the disease so far in 2020. The virus takes its name from the town of Lassa in northern Nigeria, where it was first identified in 1969.
Date: Thu, 20 Feb 2020 09:58:17 +0100 (MET)
By Nicolas DELAUNAY

Les Mamelles, Seychelles, Feb 20, 2020 (AFP) - On a plain suburban street in Seychelles, far from the idyllic coastline and luxury resorts pampering honeymooners and paradise-seekers, heroin addicts queue anxiously for their daily dose of methadone. It is a scene few outsiders would associate with the tropical nirvana adrift in the Indian Ocean, and one rarely, if ever, glimpsed by tourists as they shuttle from the airport to five-star luxury on white-sand beaches.

But life for many Seychellois is far from picture perfect: the tiny archipelago nation is battling what officials say are the world's highest rates of heroin addiction. Nearly 5,000 people are hooked, government figures show, equivalent to nearly 0 percent of the national workforce -- a statistic that has startled the government into action.

In comparison, 0.4 percent of the global population consumed opioids in 2016, half of them in Asia, according to a United Nations report that puts Seychelles among the top consumers alongside producing countries such as Afghanistan. The Seychelles' heroin boom, which took off over the past decade, gripped young and old alike and cut across class lines. Among those queueing in the town of Les Mamelles for methadone -- a substitute narcotic used to wean users off heroin -- are parents with young children, an old man leaning on a cane and a taxi driver between shifts.

Graham Moustache, a 29-year-old father of two, described how the arrival of affordable and high-quality heroin in Seychelles swept up his entire family. "I have four brothers and two sisters, and we have all been heroin addicts at one point," he told AFP, tracing his fingers over the needle scars on his arms. "I've been to prison twice," he said, adding his mother had turned him in as "she didn't know what to do any more". "Sometimes, I didn't have enough to eat and I had to choose between eating and buying heroin. I chose heroin."

- Soaring addiction -
The rise of new trafficking routes through East Africa in the late 2000s, coupled with porous borders and relatively high purchasing power among Seychellois, flooded the paradisal islands with heroin. The average salary in the archipelago is $420 (390) -- high compared to other African nations. The World Bank considers the Seychelles the only high-income country on the continent, thanks to the growing tourism industry. But around 40 percent of the population still lives in poverty.

By 2011, around 1,200 people were addicted, prompting a punitive crackdown. "We did not make a difference between the victim and the trafficker," said Patrick Herminie, director of the state-run Agency for Drug Abuse Prevention and Rehabilitation (APDAR). By 2017, addiction had risen four-fold, placing Seychelles among the world's most drug-dependent nations. The government, realising its war on drugs had failed, changed tack and declared a public health emergency. "The magnitude of the problem is simply because we reacted a bit late," Herminie said.

Money has poured into combating the scourge, with state funds for drug prevention and rehabilitation programmes soaring to 75 million Seychelles rupees ($5.5 million) in 2020 -- almost 10 times the 2016 budget. APDAR, a specialist drug agency created in 2017 to tackle the problem, employs four times as many staff as the body that preceded it. A state-run methadone programme has reached 2,500 people, with medical follow-ups helping to track their progress. But the free availability of methadone has also prompted drug dealers to lower their prices.

Mobile clinics drive around offering methadone to addicts and providing free health checks and advice. "I've been clean for more than a year. I found a job as a fisherman, and I can see my two kids," said Moustache proudly, as he queued at the white methadone van staffed with healthcare workers. Others have struggled to stay the course. "Methadone helps me a lot, but it's difficult not to take heroin at all," said Gisele Moumou, an emaciated 32-year-old addict, drawing ragged breaths and sweating as she waits for her small cup of methadone.

- Stopping the scourge -
Schoolchildren are being taught about the damage done by drugs through awareness campaigns and billboards in classrooms. But there is much work to be done, especially among children from families affected by drug use, says Noellie Gonthier from CARE, a local harm-reduction charity. "Sometimes, four- or five-year-olds at school mimic injecting heroin," she said. "Our challenge is to make them understand that what they consider normal -- because of their family context -- actually isn't at all." On Mahe, a small, mountainous island with lush vegetation, most of the population lives near the water. Life is quiet here, without traffic, and the streets are mostly clean.

Poverty is largely hidden, concentrated in a few neighbourhoods behind faded walls or in the hills. So why do so many Seychellois take drugs? The authorities admit they haven't quite figured it out, but say it appears that while poverty does not quite allow people to live well, it allows them enough money to buy drugs to forget their woes. "The root of the cause, we're still working on it," said Herminie. Early studies show that health and social problems associated with heroin use have declined since the government switched its response from punishment to prevention, officials say.

Crime has nearly halved and annual cases of new hepatitis C infections have fallen 60 percent. Youth unemployment, meanwhile, has shrunk from 6.5 percent to 2.1 percent in recent years. One recovering addict, a taxi driver who did not want to be named, offered a bleak assessment as he waited for his daily methadone in an empty car park in Les Mamelles. "We're a small island in the middle of the ocean. What else is there to do here?" he said.
Date: Wed, 19 Feb 2020 16:12:54 +0100 (MET)
By Michael O'HAGAN

Otuke, Uganda, Feb 19, 2020 (AFP) - Under a warm morning sun scores of weary soldiers stare as millions of yellow locusts rise into the northern Ugandan sky, despite hours spent spraying vegetation with chemicals in an attempt to kill them. From the tops of shea trees, fields of pea plants and tall grass savanna, the insects rise in a hypnotic murmuration, disappearing quickly to wreak devastation elsewhere. The soldiers and agricultural officers will now have to hunt the elusive fast-moving swarms -- a sign of the challenge facing nine east African countries now battling huge swarms of hungry desert locusts.

They arrived in conflict-torn South Sudan this week, with concerns already high of a humanitarian crisis in a region where 12 million are going hungry, according to the UN's Food and Agriculture Organization (FAO). "One swarm of 40 to 80 million can consume food" for over 35,000 people in a day, Priya Gujadhur, a senior FAO official in Uganda, told AFP.

In Atira -- a remote village of grass-thatched huts in northern Uganda -- some 160 soldiers wearing protective plastic overalls, masks and goggles sprayed trees and plants with pesticide from before dawn in a bid to kill the resting insects. But even after hours of work they were mostly able to reach only lower parts of the vegetation. Major General Kavuma sits in the shade of a Neem Tree alongside civilian officials as locusts sprayed with pesticide earlier that morning fall around them, convulsing as they die. An intense chemical smell hangs in the air.

- 'They surrounded me' -
Zakaria Sagal, a 73-year-old subsistence farmer was weeding his field in Lopei village some 120 kilometres (75 miles) away, preparing to plant maize and sorghum, when without warning a swarm of locusts descended around him. "From this side and this side and this side, they surrounded me," Sagal said, waving his arms in every direction. "We have not yet planted our crops but if they return at harvest time they will destroy everything. We are not at all prepared."

East Africa's regional expert group, the Climate Prediction and Applications Centre (ICPAC), warned Tuesday that eggs laid across the migratory path will hatch in the next two months, and will continue breeding as the rainy season arrives in the region. This will coincide with the main cropping season and could cause "significant crop losses... and could potentially worsen the food security situation", ICPAC said in a statement.

- 'Panic mode' -
Since 2018 a long period of dry weather followed by a series of cyclones that dumped water on the region created "excessively ideal conditions" for locusts to breed, says Gujadhur. Nevertheless, governments in East Africa have been caught off guard and are currently in "panic mode" Gujadhur said. The locusts arrived in South Sudan this week after hitting Ethiopia, Somalia, Kenya, Djibouti, Eritrea, Tanzania, Sudan and Uganda. Desert locusts take over on a dizzying scale.

One swarm in Kenya reached around 2,400 square kilometres (about 930 square miles) -- an area almost the size of Moscow -- meaning it could contain up to 200 billion locusts. "A swarm that size can consume food for 85 million people per day," said Gujadhur. Ugandan authorities are aware that subsequent waves of locusts may pose problems in the weeks to come, but in the meantime they are attempting to control the current generation.

Gujadhur is quick to praise the "quite strong and very quick" response from the Ugandan government but is concerned that while the army can provide valuable personnel, a military-led response may not be as effective as is necessary. "It needs to be the scientists and (agriculture officials) who take the lead about where the control operations need to be and how and when and what time," she said.

- 'They eat anything green' -
The soldiers have been working non-stop for two days, criss-crossing the plains on the few navigable roads, trying to keep up with the unpredictable swarms. Major General Kavuma recognises that the biggest threat is from the eggs which are yet to hatch but is confident the army will be able to control this enemy. "We have the chemicals to spray them, all we need is to map the places they have been landing and sleeping," he said. "In two weeks time we will come back and by that time they will have hatched and that will be the time to destroy them by praying."

Back in Lopei village, Elizabeth Namoe, 40, a shopkeeper in nearby Moroto had been visiting family when the swarm arrived. "When the locusts settle they eat anything green, the animals will die because they have nothing to feed on, then even the people (will suffer)," she said. "The children will be affected by hunger and famine since all life comes from all that is green. I fear so much."
Date: Wed, 19 Feb 2020 12:55:06 +0100 (MET)

Beijing, Feb 19, 2020 (AFP) - China's President Xi Jinping called Wednesday for greater protection of medical staff fighting the new coronavirus after the deaths of prominent doctors sparked national anger at the government's handling of the outbreak. At least seven medical workers have died from the virus, while 1,716 have been confirmed as infected, most at the epicentre of the epidemic in central Hubei province where hospitals have dealt with a huge influx of patients.

Staff have faced shortages of masks and protective bodysuits, with some even wearing makeshift suits and continuing to work despite showing respiratory symptoms, health workers have told AFP. Xi said China must "strengthen efforts to relieve the stress of medical workers, provide them with daily necessities, arrange time for their rest and give them encouragement", the official Xinhua news agency reported. Liu Zhiming, the director of Wuchang Hospital in Hubei's capital Wuhan, died Tuesday, more than a week after the death of whistleblowing ophthalmologist Li Wenliang in the same city prompted nationwide mourning and calls for political reforms.

- 'Majestic spirit' -
A paper published by China's Center for Disease Control and Prevention said an additional 1,300 health workers may have been infected but have yet to receive a diagnosis. Xi said China must ensure medical teams in Hubei and Wuhan "carry out work in a safe, orderly, coordinated, effective and swift manner", Xinhua reported. The deaths of frontline medical workers "reflected doctors' humane and majestic spirit", Xi said. The death toll from the virus jumped past 2,000 on Wednesday, while 74,185 cases of infection have been confirmed in mainland China.
Date: Wed, 19 Feb 2020 12:19:59 +0100 (MET)

Tehran, Feb 19, 2020 (AFP) - Two people in Iran tested positive Wednesday for the deadly new coronavirus, the health ministry said, in the Islamic republic's first cases of the disease. Kianoush Jahanpour, a ministry spokesman, said the cases were detected in the holy city of Qom, south of the Iranian capital. "In the past two days, some suspect cases of the new coronavirus were observed in Qom city," he said, quoted by state news agency IRNA.

"Teams were dispatched after receiving the reports, and based on the existing protocols the suspect cases were isolated and tested," said Jahanpour. "Out of the samples sent, a laboratory tested two of them as positive for coronavirus just minutes ago and some of the other samples were type B influenza."

The health ministry spokesman said additional tests were being done on the two cases and final results would be announced "as soon as possible". The new coronavirus epidemic has killed more than 2,000 people in China and infected more than 74,000. It has spread to at least two dozen countries. The United Arab Emirates was the first country in the Middle East to report cases of coronavirus last month.
Date: Tue 18 Feb 2020
Source: CIDRAP (Center for Infectious Disease Research & Policy) News [edited]
The WHO's African regional office said that both Chad and the Central African Republic (CAR) are in the midst of measles outbreaks, with both countries reporting increasing case counts since [1 Jan 2020].
In Chad, 1276 cases, including 14 deaths have been reported since 1 Jan 2020, with 352 suspected measles cases and 4 deaths reported in the week ending on 9 Feb 2020. "Most, 78%, of the investigated cases never received any vaccination against measles," the WHO said. "60% of the investigated cases were under 5 years of age while 19% were between 5 and 14 years and 14% were 15 years and above."
In CAR, a total of 1498 suspected measles cases, including 15 deaths, have been recorded since [1 Jan 2020]. The outbreak has been ongoing since early 2019. From 1 Jan 2019, through 9 Feb 2020, a total of 5724 suspected measles cases, including 83 deaths (case fatality rate, 1.45%) have been reported in 13 health districts. Almost 3/4 of the cases (72%) are in children under the age of 5.
=======================
[HealthMap/ProMED-mail maps
Date: Wed 19 Feb 2020
Source: Circular/News, Veterinary Services, Israel's Ministry of Agriculture [in Hebrew, trans. Mod.AS, edited]
Rabies, Case No. 6 for 2020, dog, Ramot Naftali, Upper Galilee. Reference: Kimron Vet Institute [KVI] Laboratory Test No. A00373420, dated 19 Feb 2020
---------------------------------------
On 17 Feb 2020, a dead dog was brought for examination to the KVI [at Beit-Dagan]. The dog died while being transported to a rabies observation kennel since, as reported, it had attacked grazing cattle and attempted to attack people. It was also reported that the dog had bitten itself. The tested animal has been diagnosed rabies positive. [Byline: Dr. Avi Wasserman Head, Field Veterinary Services (acting)]
====================
The 2019 map, presenting a total of 17 cases, is available at
The 6 cases during 2020 are: 3 jackals, 2 dogs, 1 cow. Most likely, rabies is currently circulating within the Lebanese side of the border.
It would be interesting to note whether the rabid dog was owned and, in case affirmative, whether and when this dog was last vaccinated against rabies, as prescribed by law. Israel's owned dogs are included in the national dog registry, currently counting more than 400,000 dogs. - ProMED Mod.AS]
Date: Tue 18 Feb 2020
Source: Qatari Ministry of Public Health [edited]
The Ministry of Public Health (MOPH) declared that a case of Middle East respiratory syndrome (MERS) has been confirmed. The case is a male citizen aged 65 years who has been suffering from several chronic diseases. The patient has been admitted to the hospital to receive the necessary medical care in accordance with the national protocol to deal with confirmed or suspected cases of the disease.
The Ministry of Public Health, in cooperation with the Ministry of Municipality and Environment, is taking all necessary preventive and precautionary measures to control the disease and prevent it from spreading.
MERS is a viral respiratory disease that is caused by one of the coronaviruses (MERS-CoV), but it differs from the novel coronavirus, known as COVID-19, which has recently spread in several countries. Both viruses differ in terms of the source of infection, mode of transmission, and the disease severity. The Ministry of Public Health confirms that no cases of the novel coronavirus (COVID-19) have been diagnosed in Qatar so far.
Only 3 cases of MERS-CoV were registered in Qatar during the past 2 years. The Ministry of Public Health calls on all members of public, and especially people with chronic diseases or those with immunodeficiency disorders, to adhere to public hygiene measures. This includes washing the hands regularly with water and soap, using hand sanitizers, as well as avoiding close contact with camels and seeking medical advice when experiencing symptoms of fever, cough, sore throat, or shortness of breath.
The Rapid Response Team of the Health Protection and Communicable Disease Control is available round-the-clock to receive notifications or inquiries related to communicable diseases on its hotline numbers 66740948 or 66740951.
======================
[In early December 2019, Qatar reported 3 cases of MERS-CoV infection, a fatal case and 2 asymptomatic contacts of the fatal case. The fatal case denied a history of contact with camels or recent travel. She did have a history of underlying medical conditions (which may have led to contact with the health sector in the 2 weeks prior to onset of illness). Prior to these cases, the most recent report of a case of MERS-CoV infection in Qatar was in 2017 when there were 3 cases reported (see prior ProMED-mail posts listed below.)
The location of residence of this patient was not available, nor were other epidemiological variables, including possible high risk exposures.
The HealthMap/ProMED-mail map of Qatar is available at