WORLD NEWS
Getting countries ...
Select countries and read reports below
or
Greece
Background
Greece offers a great variety of attractions for the international traveller. A beautiful climate linked with great beaches, a vibrant nightlife and historical monuments to rival any other location throughout the world. All of this located
within western Europe and a short flight away from many of the cooler northern destinations - like Ireland. Travellers from these regions descent on Greece in very significant numbers each year and for the vast majority of them they will have a splendid and healthy time. However for some this may not be the case and serious illness and accidents are regularly reported. Following some commonsense rules would go a long way to avoiding disaster and ensuring that this trip is truly one to be remembered for all the right reasons.
Climate
Situated in southern Europe the country enjoys mild winters but very hot summers. There may be occasional cool breezes (meltemia) but these can serve only to fool the traveller into thinking that they are unlikely to burn. Rain is very uncommon during the height of summer (July and August) and all travellers should be advised to use very adequate sun-block lotion at all times.
Slip, Slop, Slap
Following the Australian mantra of Slip, Slop and Slap makes perfect sense. Slip on a shirt, slop on sunscreen and slap on a hat when out and about during the day and this should help protect against the intense suns rays. Nevertheless, despite all their best intentions, travellers get burnt. This is particularly a problem in the first few days after their arrival when they do not realise the intensity of the suns rays and how easily they can be exposed. Falling asleep beside the hotel's swimming pool or on the beach is a very common problem and must be avoided against. The tips of the ears, shoulders (especially along the bra-strap line, ankles and behind the knees are commonly exposed and forgotten areas.
After Sun care
To treat significant sunburn it is important to increase fluid intake but also to take extra salt on your food (unless medically contraindicated for some specific condition like high blood pressure etc). Soothing water soluble lotions (especially ones containing a mild anaesthetic and/or steroid cream) are probably best but certainly avoid any of the ones which paste the skin with a thick layer - which is almost impossible to remove without causing serious pain! The more severe sunburn cases may need medical care and even hospitalisation which really ruins a holiday.
Food & Water
As a European destination Greece has a good level of food and water hygiene. Unfortunately this can vary - especially as you move away from the main tourist destinations and also as the summer temperatures rise and food goes 'off' more quickly. Eating hot food, avoiding cold foods (side-salads, lettuce etc) and never eating undercooked bivalve shellfish (mussels, oysters, clams etc) makes perfect sense. Eating food or taking fruit juice drinks from street vendors is a risk just not worth taking.
Insect bites
There may be both mosquitoes and sandflys about so having good repellents (DEET based ones) is worthwhile. The biggest problem will be early in the morning and towards the end of the daylight hours. However sitting in the shade while having lunch may be nice and cool but it is also often a place where these insects tend to hover looking for their next meal. Just don't allow that meal to be the blood in your unguarded ankle!
Seeing the Monuments
As mentioned previously Greece is covered with ancient monuments and these attract many thousands of tourists each year. The ruins are often not the most hospitable places for sun-sensitive tourists so taking care against the suns rays is essential - especially while standing carefully listening to the tour guide explain some complicated piece of history while the back of your legs get roasted! The other issue, for those trekking through the ruins, is the distinct possibility of a nasty twisted ankle.
Laser Night shows
Many of the ancient sites have beautiful night shows which depict something of the past splendour and are definitely worth seeing. However it is wise to wear good shoes as stumbling across loose stones is a particular problem at night and also bring a small torch, if possible, to guide your way. Getting separated from your travelling companions, or not being able to find your return bus, can lead to some understandable panic so listen carefully to any instructions and look out for some land marks before you get too far away into the night time crowd.
Animal bites
Some tourists may forget that rabies is a problem in many countries throughout the world and, even though Greece is regarded as rabies-free', there is always a problem if someone should get bitten. The possibility that this animal could have been recently smuggled into the country cannot be out ruled and so many would advise full post exposure treatment should this contact occur. Children may be at particular risk due to their inquisitive nature.
Swimming
Sunburn and swimming go hand in hand but drowning can also occur all too frequently within this region. Strong currents, swimming after meals (or alcohol) and the ever popular romantic midnight swim are all serious risk factors. Also children running around the deep end of the pool may lose their footing and topple in without warning. Unfortunately a very small child sinks instantly with very little sign of the emergency to those close by. Parents need to keep aware of this risk at all times.
The summer working holiday
Many of our students head towards Greece for 2 to 3 months during the summer to work. The attractions are obvious but commonsense and sensible life-style choices are needed throughout their stay to lessen the risk of illness or them returning home with an infection they had not bargained for. Unfortunately many return home with life-long illnesses which have been contracted from a single unprotected sexual contact.
Vaccinations for Greece
As a general rule the usual travel vaccines are not recommended for most short-term travellers to this region. However for the student planning to spend a more prolonged period it would be sensible to consider cover against both Hepatitis A and Hepatitis B and also to check that their Tetanus cover is up-to-date.
Summary
This is still one of the most popular destinations for northern European travellers and, in the vast majority of cases, they will have a fantastic time with only good memories. Unfortunately some less prepared folks will end up with serious sunburn and other illnesses or diseases which perhaps are frequently associated with their own lack of care and protection rather than anything specific to this beautiful country.
Travel News Headlines WORLD NEWS
Date: Sat, 2 May 2020 17:14:39 +0200 (METDST)

Athens, May 2, 2020 (AFP) - A 6.0 magnitude quake struck off the Greek island of Crete on Saturday but there were no immediate reports of casualties or damage. The Athens Geodynamic Institute said the epicentre was about 55 kilometres (35 miles) south of the city of Ierapetra. It hit at 1251 GMT (15:51 pm). "No victims or serious damage has been reported so far," a local police officer told AFP by telephone.

Tremors were felt across the island and landslides were reported on some roads in Lasithi, where Ierapetra is located, the fire service said. "Luckily the quake happened at a depth of 19 kilometres in the sea and there has not been any serious damage so far," said Giorgos Aspadrakis, the head of the fire brigade in Lasithi. "The quake went on for a long time," said Georgia Santamouri, 29, who lives at Heraklion -- almost 100 km from Ierapetra. "I was in bed. I was really scared in the beginning and I couldn't move initially but then I ran out," she said.

Greece is prone to earthquakes, with many occurring offshore. The last deadly quake occurred on the island of Kos in the Aegean Sea in July 2017. The 6.7-magnitude quake killed two people. The deadliest temblor in recent years struck the Athens region in 1999, killing 143 people.
Date: Thu, 23 Apr 2020 12:20:54 +0200 (METDST)

Athens, April 23, 2020 (AFP) - Greece is extending coronavirus lockdown measures by a week to May 4, the government said Thursday. The country has managed to keep fatalities at a low level after registering its first virus death on March 12, despite a decade of cuts imposed on its public health system during the post-2010 debt crisis.

Supermarkets, banks and food delivery restaurants are among the few businesses still operating, and Greeks must inform authorities when leaving their homes for necessities, or risk fines. "Restrictive measures that apply until April 27 are extended by a week to May 4," government spokesman Stelios Petsas told reporters.

Prime Minister Kyriakos Mitsotakis next week will be announcing steps to remove some of the nationwide lockdown measures imposed on March 22, Petsas added. The relaxation of the restrictions is set to begin with a partial reopening of courts and land registers on April 27. The education ministry has also announced plans for final-year school pupils to hold university entry exams in June. Greece has so far officially announced 121 deaths, with 55 people still in intensive care.
Date: Tue, 7 Apr 2020 12:55:32 +0200 (METDST)

Athens, April 7, 2020 (AFP) - Hundreds of Greek healthcare workers demonstrated on Tuesday to protest at working conditions and lack of manpower and equipment in public hospitals during the coronavirus pandemic. The demonstrations were staged to coincide with World Health Day, according to the federation of hospital personnel. "You only saw us when we covered our faces," proclaimed a poster printed by hospital trade unions, bearing a picture of doctors wearing anti-coronavirus masks. Demonstrators at the large Evangelismos hospital in central Athens held up signs demanding job hiring, virus testing and hospital equipment.

Police tried to enter the hospital courtyard where the rally was taking place before being forced back by demonstrators, an AFP photographer said. A similar protest was held at the main hospital in Larissa in central Greece, according to images from public television ERT. Despina Tossonidou, president of the doctors' union at Voula hospital in southern Athens, said that in addition to the hiring of medical staff, intensive care units in private clinics should be requisitioned "to overcome the shortcomings of the public sector" during the virus crisis. Health care in Greece was drastically affected by the country's 2010-2018 financial crisis and tough austerity required by creditors in exchange for bailouts.

As part of its measures to deal with the pandemic, the government has offered clinics 30 million euros ($32.6 million) and announced the hiring on short-term contracts of 2,000 doctors and 2,000 nursing staff. "These measures are just a drop in the ocean," said Tossonidou, a radiologist. "The hospital system needs 30,000 additional permanent doctors," she said, also citing the lack of protective equipment and COVID-19 testing in hospitals. "The majority of tests are currently carried out in private hospitals at costs ranging from 150 to 300 euros ($163-326)," said Tossonidou. Greece, a country of around 10.7 million people, has suffered relatively less than other European nations in the pandemic, recording 81 deaths out of 1,755 cases.
Date: Sun, 22 Mar 2020 18:02:51 +0100 (MET)

Athens, March 22, 2020 (AFP) - Greece will impose a nationwide lockdown to stem the spread of the coronavirus, limiting people to their homes except for essential outings, Prime Minister Kyriakos Mitsotakis said Sunday. "I have given orders that all appropriate action be taken to enforce the ban on all unnecessary movement across the country," Mitsotakis said in a televised address to the nation. The restrictions will come into force from 6:00 am local time (0400 GMT) on Monday, and will require citizens to carry proof of identity to leave their homes.

Outings are only permitted for people "going to work, the doctor, or to visit someone who needs help, or those who are buying food or medication", the prime minister said. Citizens are also permitted to leave the house to walk their pets or exercise outdoors alone or with one other person.

There are 15 recorded deaths and 624 infections from the coronavirus in Greece, which has a population of 11 million. Since reporting its first death from the virus on March 12, the country has gradually rolled out measures to limit gatherings and non-essential travel along with closing schools, shops and entertainment venues.
Date: Sat, 21 Mar 2020 10:59:18 +0100 (MET)

Athens, March 21, 2020 (AFP) - A strong 5.6 magnitude earthquake struck early Saturday in northwest Greece, damaging property in the city of Parga, authorities said. The quake struck at 0049 GMT (0249 local time), with the epicentre 11 kilometres (around six miles) from Parga in Kanalaki district, and 316 kilometres northwest of Athens, the Athens geodynamic observatory said. "No casualties have been reported at the moment," Parga mayor Nikolas Zacharias told AFP by telephone.

"Some old abandoned houses in Kanalaki collapsed and some houses suffered significant damage in this district of 2,500 inhabitants," Zaharias said, adding the temblor was strong throughout the area. Landslides partially damaged the region's roads, he added. Greece lies on major fault lines and is regularly hit by earthquakes, but they rarely cause casualties. In 2017, a 6.7-magnitude earthquake killed two people on the island of Kos in the Aegean sea, causing significant damage. In 1999, a 5.9-magnitude quake left 143 people dead in Athens and the region northwest of the capital.
More ...
Anguilla
Anguilla US Consular Information Sheet
March 03, 2009
COUNTRY DESCRIPTION: Anguilla is a British overseas territory in the Caribbean, part of the British West Indies. It is a small but rapidly developing island with particularly well-developed
ourist facilities.

ENTRY/EXIT REQUIREMENTS:
The Intelligence Reform and Terrorism Prevention Act of 2004 requires all travelers to and from the Caribbean, Bermuda, Panama, Mexico and Canada to have a valid passport to enter or re-enter the United States. U.S. citizens must have a valid U.S. passport if traveling by air, including to and from Mexico.
If traveling by sea, U.S. citizens can use a passport or passport card. We strongly encourage all American citizen travelers to apply for a U.S. passport or passport card well in advance of anticipated travel.
American citizens can visit travel.state.gov or call 1-877-4USA-PPT (1-877-487-2778) for information on how to apply for their passports.

In addition to a valid passport, U.S. citizens need onward or return tickets, and sufficient funds for their stay.
A departure tax is charged at the airport or ferry dock when leaving. For further information, travelers may contact the British Embassy, 19 Observatory Circle NW, Washington, DC
20008; telephone (202) 588-7800; or the nearest consulate of the United Kingdom in Atlanta, Boston, Chicago, Dallas, Los Angeles, New York, Denver, Houston, Miami, Orlando, Seattle, or San Francisco. Visit the British Embassy web site for the most current visa information.

Information about dual nationality or the prevention of international child abduction can be found on our web site.
For further information about customs regulations, please read our Customs Information sheet.

SAFETY AND SECURITY:
For the latest security information, Americans traveling abroad should regularly monitor the Department of State, Bureau of Consular Affairs' web site, where the current Travel Warnings and Travel Alerts, as well as the Worldwide Caution, can be found.

Up-to-date information on safety and security can also be obtained by calling 1-888-407-4747 toll free in the U.S. and Canada, or for callers outside the U.S. and Canada, a regular toll-line at 1-202-501-4444.
These numbers are available from 8:00 a.m. to 8:00 p.m. Eastern Time, Monday through Friday (except U.S. federal holidays).

The Department of State urges American citizens to take responsibility for their own personal security while traveling overseas.
For general information about appropriate measures travelers can take to protect themselves in an overseas environment, see the Department of State's A Safe Trip Abroad.

CRIME:
While Anguilla's crime rate is relatively low, both petty and violent crimes
do occur. Travelers should take common-sense precautions to ensure their personal security, such as avoiding carrying large amounts of cash or displaying expensive jewelry. Travelers should not leave valuables unattended in hotel rooms or on the beach. They should use hotel safety deposit facilities to safeguard valuables and travel documents. Similarly, they should keep their lodgings locked at all times, whether they are present or away, and should not leave valuables in their vehicles, even when locked.

INFORMATION FOR VICTIMS OF CRIME:
The loss or theft abroad of a U.S. passport should be reported immediately to the local police and the nearest U.S. Embassy or Consulate.
If you are the victim of a crime while overseas, in addition to reporting to local police, please contact the nearest U.S. Embassy or Consulate for assistance.
The Embassy staff can, for example, assist you to find appropriate medical care, contact family members or friends and explain how funds could be transferred.
Although the investigation and prosecution of the crime is solely the responsibility of local authorities, consular officers can help you to understand the local criminal justice process and to find an attorney if needed.

The local emergency line in Anguilla is 911.
See our information on Victims of Crime.

MEDICAL FACILITIES AND HEALTH INFORMATION:
There is only one hospital, Princess Alexandra Hospital (telephone: 264-497-2551), and a handful of clinics on Anguilla, so medical facilities are limited.
Serious problems requiring extensive care or major surgery may require evacuation to the United States, often at considerable expense.

There are no formal, documented HIV/AIDS entry restrictions for visitors to and foreign residents of Anguilla, but there have been anecdotal reports of exclusion.
Please verify this information with the British Embassy before you travel.

Information on vaccinations and other health precautions, such as safe food and water precautions and insect bite protection, may be obtained from the Centers for Disease Control and Prevention's hotline for international travelers at 1-877-FYI-TRIP (1-877-394-8747) or via the CDC's web site.
For information about outbreaks of infectious diseases abroad, consult the World Health Organization's (WHO) web site.
Further health information for travelers
is available from the WHO.

MEDICAL INSURANCE:
The Department of State strongly urges Americans to consult with their medical insurance company prior to traveling abroad to confirm whether their policy applies overseas and whether it will cover emergency expenses such as a medical evacuation.
Please see our information on medical insurance overseas.

TRAFFIC SAFETY AND ROAD CONDITIONS:
While in a foreign country, U.S. citizens may encounter road conditions that differ significantly from those in the United States.
The information below concerning Anguilla is provided for general reference only, and may not be totally accurate in a particular location or circumstance.

Unlike the U.S., traffic in Anguilla moves on the left. The few roads on the island are generally poorly paved and narrow. While traffic generally moves at a slow pace, with the increasing number of young drivers in Anguilla, there are occasional severe accidents caused by excessive speed. Although emergency services, including tow truck service, are limited and inconsistent, local residents are often willing to provide roadside assistance. For police, fire, or ambulance service dial 911.

Please refer to our Road Safety page for more information.
Visit the Government of Anguilla web site for further road safety information.

AVIATION SAFETY OVERSIGHT:
Civil aviation operations in Anguilla fall under the jurisdiction of British authorities. The U.S. Federal Aviation Administration (FAA) has assessed the Government of the United Kingdom's Civil Aviation Authority as being in compliance with International Civil Aviation Organization (ICAO) aviation safety standards for oversight of Anguilla's air carrier operations.
For more information, travelers may visit the FAA web site.

CRIMINAL PENALTIES:
While in a foreign country, a U.S. citizen is subject to that country's laws and regulations, which sometimes differ significantly from those in the United States and may not afford the protections available to the individual under U.S. law.
Penalties for breaking the law can be more severe than in the United States for similar offenses.
Persons violating Anguilla laws, even unknowingly, may be expelled, arrested or imprisoned.
Penalties for possession, use, or trafficking in illegal drugs in Anguilla are severe, and convicted offenders can expect long jail sentences and heavy fines.
Engaging in sexual conduct with children or using or disseminating child pornography in a foreign country is a crime, prosecutable in the United States.
Please see our information on Criminal Penalties.

CHILDREN'S ISSUES:
For information see our Office of Children's Issues web pages on intercountry adoption and international parental child abduction.

REGISTRATION / EMBASSY LOCATION:
Americans living or traveling in Anguilla are encouraged to register with the nearest U.S. Embassy or Consulate through the State Department's travel registration web site and to obtain updated information on travel and security within Anguilla. Americans without Internet access may register directly with the nearest U.S. Embassy or Consulate. By registering, American citizens make it easier for the Embassy or Consulate to contact them in case of emergency. The U.S. Embassy with consular responsibility over Anguilla is located in Bridgetown, Barbados in the Wildey Business Park in suburban Wildey, southeast of downtown Bridgetown.
The main number for the Consular Section is (246) 431-0225; after hours, the Embassy duty officer can be reached by calling (246) 436-4950.
Visit the U.S. Embassy Bridgetown online for more information.
Hours of operation are 8:30 a.m. – 4:30 p.m. Monday through Friday, except Barbadian and U.S. holidays.
* * *
This replaces the Country Specific Information for Anguilla dated April 2, 2008, to update sections on Country Description, Entry/Exit Requirements, Information for Victims of Crime, and Medical Facilities and Health Information.
Jamaica
******
Healthy Travelling In Jamaica
*******
General Information;
Jamaica is the 3rd largest of the Caribbean islands and is situated about 600 miles south of Miami, Florida. The climate in Jamaica remains fairly steady throughout the
year with temperatures averaging 27 - 35 C during the summer months (May to September) and 21 - 27 C during their winter! The ambient temperature and rainfall are both affected markedly by the changes in elevation and geography throughout the island. Rainfall varies from an annual average of 25" in the capital, Kingston, to an average of 250" at Blue Mountain Peak. Most of the rain tends to fall between April/May or October/November. The relative humidity in Kingston ranges from an average low of 63% in February to 86% in October.
Health Care Facilities;
The US Department of State's consular information sheet states that medical care may be limited. Doctors and hospitals often expect immediate cash payment for health services. A list of some of the IAMAT doctors in Jamaica follows;
- Dr. Luois S. Grant - Kingston - tel 927 1106
- Dr. B.A. Morgan - May Pen - tel 986 2370
- Dr. Noel Black - Ochos Rios - tel 972 2296
Sun Exposure;
Frequently travellers from Ireland to Jamaica will want to soak up the sunshine before returning to our rather less exposed shores. Some will tan easily but even they need to take care with the extent of their sun exposure. Many fair skinned Irish travellers will burn easily and so remember to limit your exposure especially during the first week. Use high sun blocking lotions (15+) while you acliamatise and then only drop down the protective factor (10+) if you are sure you will not burn. Watch out especially for the back of your neck, the front of your ankles and the top of your legs. Many of these areas will be unused to such exposure! Also remember if you are travelling in a car or coach watch out that you cover your exposed elbow which may be cooled by the passing breeze.
Sun Stroke / Dehydration;
In such a warm climate you can become quite significantly dehydrated without realising it. Make sure you drink plenty of fluids and, if you have no blood pressure problems or heart difficulties, then increase the amount of salt you put on your normal meals. This will help to maintain your energy levels.
Mosquito Borne Disease;
Malaria transmission does not normally occur in Jamaica so taking prophylactic tablets is not necessary. Nevertheless mosquitoes abound and so remember to use insect repellants, especially when there are mosquitoes about, day or night.
Animals;
Unfortunately Jamaica is not free of rabies and transmission is reported in some areas. The main animal appears to be the mongoose but obviously try and make sure that you have no exposure to any warm blooded animals. If by any chance you are bitten immediatly wash out the wound, apply an antiseptic and seek medical attention.
Asthmatics;
Because of the dense foliage and high pollen levels the climate may adversly affect some asthma sufferers.
Food & Water Borne Disease;
By comparison to many of the hotter areas throughout the world Jamaica has high health standards. Despite this it would be unwise to take risks so follow simple common- sense rules
* Drink only bottled water (and use it for brushing your teeth)
* Don't use ice cubes in your drinks
* Eat only food served hot and avoid all shell fish
* Only pasturised dairy products should be consumed
* Don't eat food from street vendors
Blood Borne Disease
Unfortunately, as in most other countries, AIDs does occur and the blood supply may not be adequately screened.
Swimming in Jamaica;
Beautiful beaches make swimming a must for your holiday but be careful of the coral and also jellyfish. The hot sand may burn your feet so always use flip flops when walking on the beach.
Vaccinations;
None are essential for entry/exit purposes but it is wise to at least protect yourself against * Polio
* Typhoid
* Tetanus
* Hepatitis A
Other vaccines may be required for travellers intending to trek through Jamaica or those who will be undertaking extensive adventure sports. Also remember that if you initially visit a Central or South American country before Jamaica then Yellow Fever vaccine may be required.
General Comments;
Some of the items above may seem too serious to consider a holiday in Jamaica. Nevertheless the vast majority of travellers have a marvellous holiday and develop no sickness following their visit. Some simple commonsense is mainly all that is required. For further information please contact the Tropical Medical Bureau - Dublin.
Travel News Headlines WORLD NEWS
Date: Wed, 29 Jan 2020 05:54:30 +0100 (MET)

Port Moresby, Jan 29, 2020 (AFP) - Papua New Guinea shut air and seaports to all foreign travellers coming from Asia on Wednesday, in a desperate bid to prevent the deadly coronavirus from reaching the impoverished Melanesian nation. In a note to airlines and boat operators, the ministry of immigration said "all citizens originating from the Asian ports will be refused entry to the country effective today".

The ministry also announced that Papua New Guinea's only official land border -- with Indonesian-controlled Papua province -- would be shut from Thursday. No cases of coronavirus have been reported in Papua New Guinea, but the country's health service is already buckling under the weight of underfunding and rampant public health problems. Papua New Guinea is one of only a handful of countries where polio is still endemic, leaving doctors and the United Nations scrambling to revive long-lapsed vaccination programmes.

Papua New Guinea residents returning from Asian countries will be held in quarantine for 14 days. It will only be possible for anyone to leave or enter the country via Port Moresby's international airport. Most flights into the airport are domestic, or from Australia, but officials told AFP arrivals from Chinese cities, Singapore and any other Asian cities would also be affected. It was not clear how long the measures will be in effect. "This is a preventative measure taken to ensure the spread of the coronavirus that is rapidly spreading in the world is minimised," Immigration and Border Security Minister Westly Nukundi Nukundj said.
Date: Wed, 29 Jan 2020 00:22:50 +0100 (MET)

Miami, Jan 28, 2020 (AFP) - A major 7.7 magnitude quake struck Tuesday in the Caribbean between Jamaica and Cuba, triggering a brief tsunami alert and sending hundreds of people pouring onto the streets of Havana. The tremors were felt as far as the US mainland as police in Miami evacuated some buildings as a precaution. The US Geological Survey said the quake hit at a depth of 10 kilometres (six miles), at 1910 GMT -- 125 kilometres northwest of Lucea, Jamaica.

It estimated there was a low likelihood of casualties or damage, and there were no immediate reports of either. Hours later, a 6.1 magnitude aftershock hit off the coast of the Cayman Islands, the USGS said. The US Pacific Tsunami Warning Center initially warned there was a threat of tsunami waves reaching 0.3 to 1 meters (about 1 to 3 feet) above tide level for the coasts of Jamaica, Belize, Cuba, Honduras, Mexico and the Cayman Islands. But it lifted the alert update about two hours later. The first, bigger quake rattled several tall buildings in the Cuban capital Havana, which were immediately evacuated.

The earthquake was felt in several provinces including Guantanamo and Santiago de Cuba in the east, Cienfuegos in the centre and Havana in the northwest, the official Cubadebate website reported. But there were no preliminary reports of damage or injuries, however. Jawara Rawjers, a resident of Kingston, Jamaica told AFP: "I felt the house trembling and realized that it was a quake. "It lasted about 20 seconds. I checked my watch and it was 2:12 pm. I checked on my family but they didn't feel anything in their part of the house."

Machel Emanuel, a doctor in the same city, added: "I was on the second floor of a building and there was a sustained shaking of the building. I felt dizzy. The door was slamming consistently for a while." Many Jamaicans took to social media in the immediate aftermath to post pictures, unverified by AFP, of swimming pools shaking violently. In Miami, police said some buildings were being evacuated as a precaution after reports of tremors being felt in some areas of the city.
21 Feb 2019

https://travelhealthpro.org.uk/news/390/dengue-outbreak-in-the-caribbean
Dengue outbreak in the Caribbean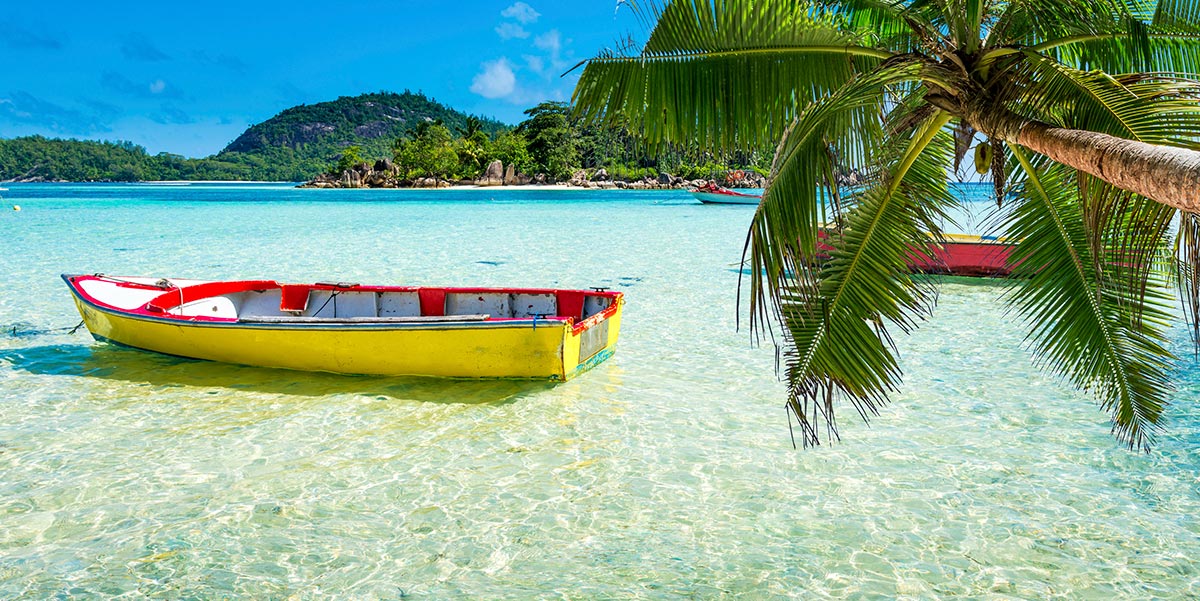 Reported via Travel Health Pro: As of 17 January 2019 and following a recent report of increased cases of dengue in Jamaica in January 2019 [1], the Caribbean Public Health Agency (CARPHA) has advised that there is a possibility of an outbreak of dengue in the Caribbean region [2]. The last major regional outbreak occurred in 2009 [1]. Countries in the region have been advised to increase their disease surveillance measures. Residents and travellers are advised to take measures to reduce mosquito breeding sites and follow mosquito bite prevention advice.
Dengue is a viral infection transmitted through the bite of an infected Aedes mosquito. Although most patients with dengue will recover spontaneously, a small number will develop more severe life-threatening forms of the disease. Dengue is common in the tropics including the Caribbean, South and Central America, Africa, SE Asia, the Indian sub-continent and the Pacific Islands.
Check our Country Information pages for individual country recommendations.
Date: Mon 14 ay 2918
Source: Loop [edited]
A new species of mosquito has been discovered in Jamaica. It is the Asian tiger mosquito or _Aedes albopictus_, which is similar to the _A. aegypti_ mosquito, which is endemic to Jamaica and which transmits the dengue, chikungunya, Zika, and other viruses.
Acting Chief Public Health Inspector for St Catherine, Grayston Hutchinson told last Thursday's [10 May 2018] monthly meeting of the St Catherine Municipal Corporation that the Asia tiger mosquito was discovered following surveillance throughout the island.
He was responding to questions from councillors attending the monthly meeting.
The tiger mosquito is so named because of its striped appearance, which resembles that of the tiger.
Similar to the _Aedes aegypti_ mosquito, the female is the carrier of several viruses, including yellow fever, dengue, chikungunya, and Zika.
===================
Reference
---------
[HealthMap/ProMED-mail map
Date: Fri 23 Oct 2015
Source: Jamaica Observer [edited]
Consultant congenital cardiologist Dr Sandra Williams-Phillips says she has treated at least 12 cases of the feared mosquito-borne Zika virus (ZIK-V) [infection] and that she has written to Health Minister Dr Fenton Ferguson on the matter.
Speaking on a daytime radio programme yesterday [22 Oct 2015], Dr Williams-Phillips said she had received no response to her e-mail to Dr Ferguson, although she could not confirm that the minister had received her correspondence.
The medical doctor of 34 years said she was among the 1st local doctors to identify the presence of the chikungunya virus, which wreaked havoc on the country last year [2014], but that her diagnoses had not been taken seriously.
Dr Williams-Phillips, who treats paediatric as well as adult cases of congenital heart disease, said some of her patients who presented symptoms of the Zika virus [infection] were children. She argued strongly that the symptoms she had seen were convincing enough to diagnose the virus even in the absence of lab tests.
Late yesterday afternoon [22 Oct 2015], on another radio programme, chief medical officer (CMO) in the health ministry, Dr Marion Bullock Ducasse, said the ministry would be launching an investigation into the matter. She said that, even if the patients had recovered, tests could still prove whether they had in fact been infected with the virus.
The CMO said she could not speak on whether Dr Ferguson was in receipt of a report about the cases, but that no official report had come to the ministry from St Catherine [parish], where Dr Williams-Phillips said she treated patients, via the standard reporting system for these types of events.
The CMO has maintained over the past several months, that there are no confirmed cases of the Zika virus in Jamaica. Earlier this month [October 2015], the ministry said a sample which it had sent to the Caribbean Public Health Agency (CARPHA) in September [2015] tested negative for chikungunya, dengue and Zika viruses. "Outside of Brazil [and more recently, Colombia], there have been no cases confirmed in any country in the Latin American and Caribbean region, including Jamaica," Dr Ferguson said at a hand, foot and mouth disease press conference on 2 Oct [2015].
The ministry has also refuted claims by Opposition spokesperson on health, Senator Marlene Malahoo-Forte, that she had been reliably informed about 3 confirmed cases of Zika virus. "I have heard that there are confirmed cases of the Zika virus here.... I got a call from someone whose employee was tested, and I'm reliably advised that it is a confirmed case," Malahoo-Forte stated at a press conference a few weeks ago.
The Pan American Health Organisation (PAHO) in May [2015] issued a warning about an outbreak of Zika in Brazil and said there was potential for it to spread to other countries.
The virus causes symptoms which are similar to CHIKV [chikungunya virus] and is transmitted by the same vector -- the _Aedes aegypti_ mosquito.
Communities have been plagued by mosquitoes over the past few weeks, with residents in Portmore [Saint Catherine parish] in particular complaining bitterly about the insects, which they say have descended on their homes in droves. The nuisance is also evident in the Corporate Area [Kingston area], and has citizens concerned about whether the country could soon find itself in the throes of yet another mosquito-borne disease. [Byline: Alphea Saunders]
====================
[The situation in Jamaica is not clear at the moment. Because infections with Zika, dengue and chikungunya viruses are difficult to distinguish from each other clinically, laboratory confirmation is essential. One hopes that laboratory tests will be carried out to confirm or rule out Zika virus infections in these cases. It would be of interest to know where the confirmed cases reported by the Opposition Senator were tested, if they were tested at all. ProMED awaits further news from Jamaica with interest.
A HealthMap/ProMED-mail map of Jamaica can be accessed at
More ...
Brazil
General
Brazil is the largest country in South America and extends from the Atlantic Ocean to the Caribbean to the depths of the Amazon basin. The climate varies throughout the country but generally it experiences a humid
tropical climate.
Safety & Security
The level of crime in many of the main urban centres is certainly rising and tourists need to be aware of the risks involved in travelling particularly in the evening hours. It is wise to use an official taxi for any journeys after dark. It is sensible not to flaunt any personal wealth and to use the hotel safety boxes for any valuables and your travel documents. The amount of crime against tourists tends to be greater in areas surrounding hotels, discotheques, bars, nightclubs and other similar establishments that cater to visitors, especially at dusk and during the evening hours. There are frequent reports of theft on city buses and such transportation should be avoided. A number of the main cities have established specialised tourist police units to patrol areas frequented by tourists. Rio de Janeiro, Sao Paulo and Brasilia all continue to experience a high incidence of crime.
Road Safety
Throughout this huge country the state of the roads varies greatly. In many regions the roads are dirt tracks and assistance would be hard to obtain for those travelling off from the main tourists routes. Bag snatching from traffic lights occurs in the main cities. If considering hiring a car make certain that your travel insurance is sufficient.
Jet Lag
After your flight you will experience a degree of jet lag. Travelling from Europe this will be less than when you travel home but nevertheless it will still cause your body to complain for 24 to 48 hours. Try to have a more relaxing time for the first few days (and also after returning home if possible!). Be careful not to fall asleep by the pool and then awaken with sunburn which could ruin your time abroad.
Medical Facilities
In any country of this size the level of medical care will vary greatly. This is particular true out side the main tourist resorts. English speaking doctors should be available but the level of hospital care can be worrisome. Make certain you carry sufficient supplies of any medication you may require for your entire holiday. Essential drugs (asthma, diabetes, epilepsy etc) should be divided for security.
Sun Exposure and Dehydration
The hot humid tropical climate often leads to quite significant problems for the Irish traveller. Make sure you cover your head when out in the sunlight and drink plenty of fluids to replenish that lost through perspiration. Replace the salt you loose by eating crisps etc orby putting salt on your meal (providing there is no contraindication).
Visiting the Iguassu Falls
These huge waterfalls border Argentina, Brazil and Paraguay. There is only minimal risk of malaria and so malaria prophylaxis is not generally recommended. Also, Yellow fever is not transmitted in this area but mosquitoes can abound. Sensible insect bite precautions should be followed at all times.
Food & Water
Many tourists who visit Brazil stay in the main resorts along the southern coast. The food and water preparation in the hotels is normally excellent but eating food from street vendors is generally unwise. Shell fish (bivalve oysters, mussels, clams etc) are unwise even in a five star hotel. Check the water from the cold water tap in your room. If you can't easily smell chlorine (swimming pool style) don't use it even for brushing your teeth. If travelling around the country (Caribbean coast or into the Amazon regions) take significantly more care.
Rabies
This viral disease occurs throughout Brazil and it is usually transmitted through the bite from an infected warm-blooded animal (eg dogs, cats & monkeys). Any contact should be avoided but if it occurs treat it very seriously and seek competent medical attention immediately after you wash out the area and apply an antiseptic.
Malaria
The risk of malaria is significant all year throughout the Amazon regions. There is insignificant risk for those staying along the coast up as far as Fortaleza and for those remaining in this region prophylaxis is not usually recommended. The risk in the region of Brasilia is also thought to be minimal though this is an area which has unusually experience an outbreak of Yellow Fever recently, and so the situation will require review.
Mosquito Borne Diseases Apart from malaria the other two main diseases transmitted by mosquitoes which cause problems in Brazil are Dengue Fever (mainly along Caribbean Coast but has been reported much further south) and Yellow Fever (mainly in the Amazon Basin but thought to be spreading to other regions). Avoidance techniques are important at all times throughout the day. Swimming **************************************** Most of the main tourist swimming pools will be well maintained and the smell of chlorine will be evident. If sea swimming is on your agenda make sure you go where there are plenty of others and never swim alone. Look for warning signs and pay attention to local advice. Be very careful of local currents which can be dangerous. Vaccinations **************************************** The Brazilian Embassy is advising all travellers to Brazil to have vaccination cover against Yellow Fever. Also for your personal protection it is wise to consider some further vaccines. Generally we would recommend the following vaccination cover; * Yellow Fever (mosquito borne) * Tetanus (childhood booster) * Typhoid (food & water borne) * Hepatitis A (food & water borne) For those travelling more extensively or staying in the country for longer periods we would usually suggest that further vaccines are considered including Hepatitis B, Meningitis and Rabies. Summary **************************************** Many travellers to Brazil will remain perfectly healthy and well providing they follow some sensible precautions. Further information is available from either of our centres regarding any recent disease outbreaks.
Travel News Headlines WORLD NEWS
Date: Mon, 6 Apr 2020 22:58:13 +0200 (METDST)

Sao Paulo, April 6, 2020 (AFP) - The epicentre of the coronavirus outbreak in Latin America, Brazil's Sao Paulo state, said Monday it expects 111,000 deaths in the next six months, and extended its stay-at-home measures another two weeks. The forecast -- an official projection, the state government said -- would appear to put Brazil on track to become one of the worst-hit countries in the world. The global death toll from the virus currently stands at 70,000, according to a tally compiled by AFP.

Sao Paulo, the teeming industrial hub where the new coronavirus first appeared in Latin America, has confirmed 4,620 cases and 275 deaths so far. Governor Joao Doria, who closed non-essential businesses on March 24 and advised people to stay home, said containment measures would be needed for at least two more weeks or the situation would get far worse. "If we continue seeing people in the streets and gathering unnecessarily, we will go to more restrictive measures," he told a news conference. Police are already authorized to break up crowds by force if necessary, he said.

Without containment measures, Sao Paulo -- whose capital is the mega-city of the same name -- would register 270,000 deaths in the next six months, said the head of the state's public health research institute, Dimas Covas. Brazil has been the Latin American country hit hardest by the new coronavirus, with 553 deaths and more than 12,000 confirmed cases so far. Health experts warn under-testing means the real number is likely much higher.

Sao Paulo, a state whose population of 46 million makes it about the size as Spain, has seen more infections and deaths than any other. The state is probably facing another 1,300 deaths this week, Covas said. The governor has openly clashed over containment measures with far-right President Jair Bolsonaro, who claims they are needlessly wrecking the economy over a disease he has compared to a "little flu."
Date: Thu 26 Mar 2020
Source: Mongabay.com [edited]
In April 2018, workers with the Associacao Mico-Leao-Dourado, a Brazilian non-governmental organisation [NGO] dedicated to the protection of the golden lion tamarin, found one of the endangered primates, apparently sick and unable to climb trees, lying on the forest floor in Aldeia, some 80 km (50 mi) north east of Rio de Janeiro city. The following day, field staff searched for the animal but could not find it within the sprawling tropical forest. But later that month, the dead bodies of 2 others were discovered in nearby forest in Cambucaes and Imbau.
The stricken animals immediately set off alarm bells in Brazil's conservation community. By 17 May 2018, their worst fears were realized, as the 1st confirmed death of a golden lion tamarin due to yellow fever was announced by the Brazilian Ministry of Health and Ministry of the Environment. "Until this report we didn't know if the [animals] were susceptible to the disease, even after 4 decades of working with the tamarins, but we now understand that they are even more susceptible to it than humans," explains Dr Carlos Ruiz, president of the Associacao Mico-Leao-Dourado (the Golden Lion Tamarin Association).
Known for their distinctive, lion-like manes and gold-orange pelage, the golden lion tamarin, or _Leontopithecus rosalia_, is a primate endemic to the Atlantic Forest biome that once stretched uninterrupted for hundreds of miles along Brazil's eastern coast, but which has since been reduced to only patches. By the 1980s, _L. rosalia_ was critically endangered due to habitat loss and extremely high levels of poaching.
By then, the population was down to just a few hundred individuals in isolated forest fragments scattered around the Sao Joao river basin in Rio de Janeiro state. However, a hugely successful campaign of intensively focused conservation action, including the introduction of zoo-born tamarins to wild populations, raised that number to 3700 by 2014.
Then came the outbreak of yellow fever, in late 2017-2018, Brazil's largest human epidemic since mass vaccinations began in the 1940s. The mosquito borne disease, normally found in remote reaches of the Amazon, spread to the populous southern states of Minas Gerais, Rio de Janeiro and Sao Paulo, killing hundreds of people and infecting thousands more.
Scientists, alerted by the 1st yellow fever casualties in 2018 among the golden lion tamarin, were astonished to see the species decline by 32% due to the disease, a terrible setback for an animal already classified as Endangered by the International Union for Conservation and Nature (IUCN).
Compounding the crisis was a misinformed reaction to the yellow fever outbreak by local people who made a spurt of attacks on all monkeys, apparently based on the false belief that tamarins, rather than mosquitoes, were capable of directly transmitting the disease to humans. Some primates were illegally killed by poisoning and others shot dead with rifles.
More bad news: Research published by Strier and colleagues in 2018 found that muriqui (woolly spider monkey) numbers also suffered "catastrophic" declines in the Atlantic Forest's Reserva Particular do Patrimonio Natural due to yellow fever, declining 10% and 26% for 2 separate populations.
"The impact of yellow fever has been absolutely devastating" on these primates, especially the tamarins, says Dr Ruiz. "It could set us back 30 years of conservation efforts." He does report some good news: Charity service volunteers are now continuously monitoring the surviving tamarin populations, aiding local health officials to ensure near 100% vaccination of people in stricken areas, and the regular exchange of information with government bodies to help prevent further significant outbreaks.
Yellow fever is believed to have originated in Africa and spread to Brazil as a result of the transatlantic slave trade. The disease first appeared in Recife, north east Brazil, in 1685, according to historical records. However, yellow fever is not endemic to the majority of the country, and therefore most monkeys have not developed resistance [or tolerance] to it, leaving them particularly vulnerable, according to the Brazilian Society of Primatology.
How, or whether, tamarin populations will bounce back after such significant losses remains unknown. "The biggest problem is how these species then recover from crashes," says Karen Strier, an anthropologist at the University of Wisconsin who has studied Atlantic Forest monkeys since the 1980s. "Either they must reproduce within the surviving group...or they must look to recruit from other populations. But the more fragmented the landscape, the more difficult [recruiting] is." The trouble with reproducing within just one group is that "if the population is small that may not work, and it also produces low genetic diversity."
Ominously, primate experts now fear that yellow fever outbreaks could become a regular occurrence in the Atlantic Forest biome, and that disease could be a looming new threat to the golden lion tamarin, even as illegal trafficking remains a serious concern. "From time to time, [yellow fever] reemerges...and may affect regions beyond the Amazon, if it has viability of transmission," says a spokesperson for the Brazilian Society of Primatology. "But it could become an endemic disease also of the Atlantic Forest."
A combination of climate change and deforestation in areas that serve as buffer zones between tropical forest and urban areas has allowed yellow fever to spread, the society representative added. Logging and charcoal production, agriculture and urbanization have devastated the tamarin's habitat, reducing it to only 2% of its original area in the Atlantic Forest, home to 22 of Brazil's 77 primate species.
Hope is now focused on a newly developed vaccine for non-human primates that could immunize species like the golden lion tamarin and perhaps save them from disease and help them evade extinction. Marcos Freire, a researcher at the Oswaldo Cruz Foundation in Rio de Janeiro, who previously worked on a team producing a human yellow fever vaccine, has been seeking an alternative for primates since 2017, and thinks he now has one that could work. "We would like to vaccinate some of these animals and then transport them back to areas where there have been mortalities," he says. "But nobody has ever vaccinated a species of monkey before and so there are a lot of challenges." Freire says that he is currently applying to the nation's Ministry of Health and Ministry of Agriculture for permission to capture and immunize wild populations of tamarins. "In Brazil, there have not yet been any licenses to administer vaccines for non-human primates," he says. "Dogs, cats and cows, yes -- but not primates."
The vaccine, which he initially hopes to use on 500 primates, is based on a dilution of the yellow fever vaccine administered to humans and uses a similar process and formula. "We applied different quantities of dosage to species in our primate center in Rio de Janeiro, and the results have been effective," he reveals. But practical challenges remain: How, for example, "would you test it on animals that are critically endangered?" asks Strier, who supports the vaccine's development. "And how do you administer it to animals in the wild in a cost-effective way? And what about the fact that there are humans that still haven't been vaccinated?"
Even if these hurdles are overcome, vaccination won't entirely eliminate the disease because some female mosquitoes pass the virus directly to their eggs. Meanwhile, other solutions offer promise, such as neutralizing mosquitoes by means of genetic modification, as explored in the case of the Zika virus, or using mathematical models to anticipate the arrival of the virus in various locales in order to immediately combat it.
The vaccine, should it prove efficacious, could offer important relief to these endangered primates, even as other human disruptions put heightened pressure on ecosystems in south eastern Brazil. No matter what the results, ongoing vaccine research will offer "a good opportunity to learn what happens," concludes Freire. "Do the [tamarins] survive because they are immune, or not infected? Any kind of [observed] result will be important. Because if every year we get another episode [of yellow fever and lack an effective response], then we'll have to go back to captive reproduction." [byline: Peter Yeung]
====================
[The current expansion of yellow fever in South America raises concern for public health and also about potential conservation problems for susceptible non-human primate species in the continent. The virus is endemic in much of central and northern South America and makes sporadic incursions to southern areas of the continent, like the states of Santa Catarina, Parana and Rio Grande do Sul in Brazil, Misiones in Argentina, or Paraguay.

The yellow fever virus was introduced into the Americas approximately 400 years ago, yet the complex interactions that were established after its introduction are far from being elucidated. There is need for more research on the eco-epidemiology of the disease in the continent, specifically on the role of each non-human primate species, and especially in the presence of the persistent anthropogenic global environmental change.
Developing a vaccine to be used in golden lion tamarins can be a powerful tool, but there are some issues that need to be considered. First, applying the vaccine to 500 wild tamarins may be risky, as it involves capturing and restraining wild animals, so this should be fine-tuned to minimize the probability of seriously injuring the tamarins in the process. Using an effective vaccine in 500 individuals would preserve those individuals during an outbreak, but yellow fever is not a transient problem for South American non-human primates of the Atlantic rainforest, so in parallel non-vaccinated tamarins should be monitored to evaluate the evolution of resistance or tolerance, or otherwise they will be dependent on vaccination in aeternum.
For a picture of a golden lion tamarin, go to
[HealthMap/ProMED-mail map of Brazil:
Date: Thu, 19 Mar 2020 17:36:17 +0100 (MET)

Brasília, March 19, 2020 (AFP) - Brazil on Thursday announced it was closing its land borders for 15 days to nearly all its neighbours to prevent the spread of the coronavirus. A ministerial decree said it was blocking entry "by road or land" from all neighbouring countries with the exception of Uruguay to the south. It shut its border with Venezuela on Tuesday.
Date: Tue, 3 Mar 2020 22:38:28 +0100 (MET)

Sao Paulo, March 3, 2020 (AFP) - At least 21 people have been killed in torrential rain that hit the Brazilian states of Sao Paulo and Rio de Janeiro, triggering flash floods and destroying homes, authorities said Tuesday. Another 32 people are missing in Sao Paulo, raising fears the toll could rise further. Violent storms in recent days have dumped a month's worth of rain on some areas in a matter of hours, devastating the southern coast of Sao Paulo state and poor neighborhoods on the outskirts of Rio de Janeiro, the country's second most populous city.

At least 16 people were killed early Tuesday in Sao Paulo state after floods and landslides hit the coastal cities of Santos, Sao Vicente and Guaruja, authorities said. One of the victims was a rescue worker who was killed by a landslide. "I express my solidarity with those who are suffering from these heavy rains," Sao Paulo Governor Joao Doria wrote on Twitter. Several highways were blocked by fallen trees and landslides, including some linking Santos, the biggest port in South America, to Sao Paulo, Brazil's largest city and economic capital.

In Rio de Janeiro, authorities said the death toll had risen to at least five after three days of violent rain that destroyed houses, swept away cars, and left some communities covered in water or mud. The victims were electrocuted, buried in landslides or drowned, emergency officials said. The disaster turned political in Rio when the city's Mayor Marcelo Crivella, a far-right evangelical Christian bishop, blamed residents for the flooding. During a visit to an affected community, he complained to journalists that "people can't be throwing trash on hillsides, in storm drains and in the street."

In the middle of the press conference someone pelted Crivella in the face with a mud ball -- which was captured in a video that went viral online. "The water knocked my granddaughter and I and off the sofa. Dirty water came flooding into my kitchen, bathroom, bedrooms, everything. I lost everything," Ivone Cardoso, 65, a resident of Rio's Realengo neighbourhood, told AFP as she swept mud and water out of her house. Brazil is having an especially intense rainy season this summer. In January, more than 50 people were killed in Minas Gerais state, which neighbors Sao Paulo, in several days of violent rain.
Date: Thu 20 Feb 2020
Source: G1 [in Portuguese, trans. ProMED Mod.TY, edited]
The Office of Epidemiological Surveillance (DIVE-SC) confirmed another human yellow fever case this year [2020] in the state. The patient, a resident of Pomerode in the Vale do Itajai, is 45 years old and has not been vaccinated. As of this Thursday (20 [Feb 2020]) he was interned in the intensive care unit of the Nereu Ramos Hospital in Florianopolis. He was in stable condition as of this afternoon. He was sent to the [state] capital the same day since the Nereu Ramos Hospital is the reference facility for infectious diseases.
The other confirmed human yellow fever cases are in Blumenau, also in Vale do Itajai, and 2 other cases are in the north of the state, in Jaragua do Sul and Sao Bento do Sul. In 2019, there were 2 cases, and both died.
Vaccination
Everyone from 9 months of age and above needs to receive a dose of the vaccine that protects for life against the disease. A dose of the vaccine is free of charge and is available in health units in the entire state.
Yellow fever
Yellow fever is a disease caused by a virus that can lead to death in a week if not treated rapidly. It is transmitted by the bite of mosquitoes. In the forest, the vectors are insects of the _Haemagogus_ and _Sabethe_ genera. In the city it is _Aedes aegypti_.
The symptoms of the disease are
- initially, a rapid rise in fever
- chills and fever
- intense headache
- back and body pain
- nausea and vomiting
- weakness and fatigue
- abdominal pain
- yellow skin
Monkeys
In addition to humans, monkeys in the state also have yellow fever. There were 2 cases in Blumenau, another 2 in Pomerode, and one each in the following municipalities: Timbo, Gaspar and Indaial in the Vale do Itajai, and Jaragua do Sul, according to the most recent DIVE-SC bulletin issued on Monday [17 Feb 2020]. All were found dead.
Monkeys do not transmit the disease [directly] to people but are indicators that yellow fever virus is circulating in the region.
=====================
[In 2019, 2 cases of yellow fever [YF] were the 1st since almost one year ago. There were several yellow fever epizootics confirmed in non-human primates in 2020. In other words, it is more than predictable that, without effective and timely preventive actions, cases of yellow fever in humans would reoccur: no surprise. As we have mentioned numerous times, for yellow fever, in the current epidemiological scenario of sylvan transmission, as (or more) important as prioritizing goals of high rates of vaccination coverage in the general population in the short term is vaccinating the right people in the right places at the right time, that is, susceptible individuals residing or visiting the areas at greatest risk. Not infrequently, this is only feasible with differentiated strategies, including active searches. The question: Have the 4 confirmed cases so far not been vaccinated due to refusal, misinformation, or difficult access? - ProMED Mod.RNA]
[The human cases this year (2020) are due to YF virus spill-over from the sylvan (forest) transmission cycle. The dead monkeys indicate that the virus has been circulating in the state for over a year. It is important that the human population YF vaccination coverage reach the 95% goal set by the Ministry of Health. Vaccination is the only way to avoid these sylvan cases, since elimination of the forest YF virus transmission cycle is not feasible. Without prevention of these human sylvan cases, there is the risk that YF virus could be introduced by them into the urban cycle of virus transmitted by _Aedes aegypti_ and spread quickly. - ProMED Mod.TY]
[HealthMap/ProMED-mail map:
More ...
World Travel News Headlines
Date: Tue, 19 May 2020 16:23:23 +0200 (METDST)

Dublin, May 19, 2020 (AFP) - This year's Dublin marathon scheduled for October 25 was cancelled on Tuesday despite Ireland's move to lift coronavirus lockdown measures, indicating potential long-term disruption caused by the outbreak. Ireland plans to have fully lifted restrictions well before October, in a staggered process that began on Monday. But organisers indicated the race -- which had 22,500 entrants last year -- would still not go ahead because of safety fears. "We made the difficult decision in the best interest of the health and well-being of all those involved in making our events such a success from runners, supporters, volunteers, sponsors, to suppliers," said race director Jim Aughney. "We explored many alternatives for running the events safely but ultimately none were viable." Ireland's five-stage "roadmap" to reopen the nation is due to be completed in August, when the current ban on mass gatherings of more than 5,000 people is set to expire. The cancellation suggests coronavirus fallout may last longer than suggested by official plans and could hit similar events.

The London Marathon, which attracts tens of thousands of runners, has been postponed until October 4. "We need to be aware that we will continue to be in the acute emergency phase of this crisis for some time with further waves an ever present danger," the health department Secretary-General Jim Breslin told a special parliamentary committee on the crisis. "This is not a one, a two or even a three-day storm, after which we move to a recovery phase. The acute phase of this crisis will definitely be measured in months and most probably in years." Ireland has suffered 1,547 deaths from COVID-19, according to the department of health. On Monday the number of daily deaths had fallen from a peak of 77 to just four. "We have suppressed the virus and limited its impact on public health," said chief medical officer Tony Holohan on Monday. "We need to sustain this in the weeks and phases ahead."
Date: Mon, 18 May 2020 18:54:14 +0200 (METDST)

Paris, May 18, 2020 (AFP) - Air France said Monday it hoped to double the number of cities it serves, including over 40 European destinations, by the end of June as nations begin to lift coronavirus travel restrictions. "Between now and the end of June and subject to travel restrictions being lifted, Air France plans to gradually resume its flights," the airline said. Like other airlines, Air France grounded most of its planes as governments imposed stay-at-home orders and demand for travel evaporated.

Air France said it was currently operating between three and five percent of its usual schedule and serving 43 destinations for essential passenger traffic as well as cargo. The airline, which received a 7-billion-euro rescue package from the French government, listed more than 90 destinations it hopes to serve by the end of June. That would be equivalent to 15 percent of its normal schedule, and use 75 of its fleet of 224 aircraft.
Date: Mon, 18 May 2020 18:20:03 +0200 (METDST)

Abuja, May 18, 2020 (AFP) - Nigeria's government on Monday extended a coronavirus lockdown on the northern region of Kano after it became a hotspot for new infections. The head of the country's coronavirus taskforce, Boss Mustapha, said the lockdown on the economic hub -- which includes Nigeria's second biggest city -- would be prolonged for two weeks. The authorities will also start to impose "precision" lockdowns in any other areas that report a "rapidly increasing number of cases, when the need arises", he said. The outbreak in Kano has become a major cause of concern after medics and residents last month began reporting a spike in deaths.

Regional officials at first put the "unexplained" fatalities down to other ailments, but government investigators later said coronavirus was suspected in most cases. Neighbouring states to Kano have also begun reporting suspicious surges in death tolls that authorities are scrambling to investigate. Nigeria has confirmed 5,959 infections and 182 deaths from the novel coronavirus across the country. Kano is the second hardest hit region with 825 confirmed cases and 36 fatalities. The region has already been under lockdown for a month but enforcement has been lax and measures have been eased sporadically for people to buy food during the Muslim holy month of Ramadan.

Testing has been a key problem across Nigeria and only 35,345 samples have so far been screened in Africa's most populous nation of 200 million people. Mustapha insisted there had been a slowdown in the transmission rate of the virus, "elongating the doubling time" from seven to 11 days. But he announced that measures would remain in place limiting businesses and restricting crowds across the rest of the country despite earlier plans to gradually roll them back. "Nigeria is not yet ready for full opening of the economy and tough decisions have to be taken for the good of the greater majority," he said. The government has also imposed a night-time curfew and made mask wearing mandatory in all regions. Mustapha complained that "non-compliance was rampant" with social distancing measures. "The fight against COVID-19 is long-term as the virus is not likely to go away very soon," he said.
Date: Mon, 18 May 2020 17:21:58 +0200 (METDST)

Stockholm, May 18, 2020 (AFP) - Sweden, whose softer approach to the new coronavirus pandemic has garnered worldwide attention, recorded its deadliest month in almost three decades in April, according to statistics released on Monday. Sweden has stopped short of introducing the restrictive lockdowns seen elsewhere in Europe, instead opting for an approach based on the "principle of responsibility".

The Scandinavian country has kept schools open for children under the age of 16, along with cafes, bars, restaurants and businesses, and urged people to respect social distancing guidelines. A total of 10,458 deaths were recorded in the country of 10.3 million inhabitants in April, Statistics Sweden said. "We have to go back to December 1993 to find more dead during a single month," Tomas Johansson, population statistician at Statistics Sweden, said in a statement.

In total, 97,008 deaths were recorded in Sweden during the whole of 1993, which in turn was the deadliest year since 1918, when the Spanish flu pandemic ravaged the country. Johansson told AFP there was no official breakdown explaining the high death toll in December 1993 but said there was a flu epidemic at the time. According to preliminary data, the number of deaths has been on the decline since the end of April, including in Stockholm -- the epicentre of the Swedish epidemic -- where the highest number of deaths were recorded in early April.

The Swedish approach to the novel coronavisrus has come under criticism both at home and abroad, particularly as the number of deaths has far exceeded those in neighbouring Nordic countries, which have all imposed more restrictive containment measures. On Monday, Sweden reported a total of 30,377 confirmed cased of the new coronavirus and 3,698 deaths.
Date: Mon, 18 May 2020 16:52:05 +0200 (METDST)

Helsinki, May 18, 2020 (AFP) - Finland's national airline will restart routes between Europe and Asia in July once countries begin to lift coronavirus restrictions on travel, the company announced on Monday. Beijing and Shanghai will be the first long-haul destinations to reopen, alongside Hong Kong, Seoul, Singapore, Bangkok and three Japanese routes, Finnair said in a statement.

Flights to Delhi and New York will follow in August. The move makes Finnair one of the first European carriers to restart intercontinental flights, after the Lufthansa Group announced on Friday it would resume 19 long-haul routes by early June. "We expect aviation to recover gradually, starting in July," Finnair chief commercial officer Ole Orver said in a statement, adding that the company intends to bring its operations back to one-third of normal capacity.

Finnair cut 90 percent of its flights on April 1 and issued a profit warning as coronavirus restrictions brought international passenger travel almost to a standstill. Facemasks will be mandatory on all Finnair flights "until at least the end of August," Finnair spokeswoman Paivyt Tallqvist told AFP. "We have also taken a number of steps to avoid unnecessary movement on board," Tallqvist said, including having passengers disembark in smaller groups, and limiting capacity of shuttle bus transport between aircraft and the terminal to 50 percent.

Flights along the so-called "shorter northern route" between Helsinki and Asia, bypassing the Middle East, have been a key part of the Finnish carrier's growth strategy in recent years, with passenger numbers on its Asian routes doubling between 2010 and 2018. On Monday, Finnair also announced it would restart 26 European routes in July, including to Brussels, Moscow, Prague and Paris. Destinations including Rome, Madrid and Warsaw would be added in August, the firm said. Finnair said it would open further routes on a monthly basis depending on demand and how travel restrictions change over the summer.
Date: Mon, 18 May 2020 10:28:18 +0200 (METDST)

Dublin, May 18, 2020 (AFP) - Ireland launched the first tentative step in its plan to lift coronavirus lockdown on Monday, with staff returning to outdoor workplaces as some shops resumed trade and sports facilities unlocked their doors. The modest tweaks to the restrictions in place since 28 March start a staggered process set to stretch until August.

"I'm both pleased and nervous," health minister Simon Harris told state broadcaster RTE. "I'm pleased that we've gotten to this point because of the incredible efforts of the Irish people in suppressing this virus." "I'm nervous because the virus hasn't gone away, there still isn't a vaccine, there's still people in our country getting very sick, and there's still people dying every day."

Shops such as garden centres, hardware stores and farmers markets were permitted to open their doors whilst outdoor staff such as builders and gardeners returned to workplaces. Football pitches, tennis courts and golf courses were also allowed to resume business whilst maintaining strict social distancing.

Meanwhile citizens were permitted to meet in small gatherings outside of people from different households. But Harris urged caution as the republic took its first step in trying "to live successfully and safely alongside the virus". "Just because somewhere is open doesn't mean we need to go," he said. There have been 1,543 deaths from COVID-19 in Ireland according to the department for health.

Reported daily deaths peaked at 77 on 20 April, but by Sunday the figure had fallen to just 10. As with other nations officials remain fearful a second wave of infections could inundate the healthcare system. But Prime minister Leo Varadkar confirmed on Friday that Ireland would press ahead to the first of its five step plan to reopen the nation. "This gives us reason to hope, but it is not a cause for celebration. We have a long way to go yet," Varadkar said in a statement.

The fallout of the lockdown changes will be monitored for three weeks before the government decides whether to move to the next stage in the "roadmap" to reopening. "Coronavirus is an inferno that is raging around the world", said Varadkar. "In Ireland it is now a fire in retreat but it's not defeated -- we must extinguish every spark."
Date: Sun, 17 May 2020 22:46:20 +0200 (METDST)
By Román ORTEGA, Iván DUARTE y Germán CAMPOS

Puebla, Mexico, May 17, 2020 (AFP) - Scores of Mexicans are dying from drinking adulterated liquor, a consequence of the shortage of mainstream alcoholic beverages during the coronavirus pandemic, authorities say. The first of at least 121 deaths in recent weeks occurred at the end of April in the western state of Jalisco, almost exactly a month after the government declared a health emergency over the spread of COVID-19. Much of Mexico has run out of beer after factories producing liquor and beer were shut down, along with other non-essential firms.

Beer stocks were practically depleted within a month, and in some areas the prices of what was left doubled, according to industry sources. Many of the 53 deaths in central Puebla province have been linked to a wake where people drank moonshine containing methanol -- a wood alcohol that in non-lethal doses can cause blindness and liver damage. Twenty-three people died in the hours following the gathering in the town of Chiconcuautla, according to authorities. The town's mayor said the popular "refino" drink, made from sugarcane, had been adulterated.

German Hernandez said his father died after being poisoned by drink known locally as "tejon" -- a blend of brandy with tejocote fruit (a type of hawthorn), in the Puebla town of Cacaloxuchitl. "They sell it in the stores, and you can buy it and take it out. My father began trembling and feeling weak. He told us he felt bad, and we took him to the hospital," Hernandez told AFP. "This has never happened before." Deaths have also been recorded in the central state of Morelos and Yucatan and Veracruz in the east.

- Mafia trade -
Gangs specializing in bootleg booze are trying to take advantage of the lack of alternative alcohol sources during the shutdown. "They usually have very well-structured mafias, and some escape the surveillance of the authorities," Ricardo Cardenas of the Federal Commission for Protection against Sanitary Risks told AFP. "We presume that, as a result of this shortage and demand being very high, some people are offering or trying to sell methanol instead of ethyl alcohol," said Denis de Santiago, head of Sanitary Risks in Jalisco.

Methanol is used in fuel, solvents and antifreeze. The country's largest beer producers, Grupo Modelo -- which makes the popular Corona beer -- and Heineken, which makes Sol, halted production in early April. Alcohol sales have been banned in some states, including Yucatan. In others, alcoholic beverages can only be purchased at certain times. Some drinks companies have switched production to antibacterial gel that they are donating to the federal government and health workers.

- 'Who would have thought?' -
In Yucatan, where 38 people have died so far, victims unknowingly drank methanol in their usual "pajaretes" -- a common cocktail that includes milk, coffee, vanilla and brand-name sugarcane alcohol. Humberto Macias, 36, said he saw three of his relatives die within days of each other after drinking a pajarete cocktail, made using a trusted brand of alcohol. "We had always drunk it, including myself, many people. Who would have thought it was like this?" Macias said.

In the Yucatan peninsula town of Acanceh, seven people have died from alcohol poisoning. "It's the first time I've heard of a case like this. I don't remember anything similar," the town's mayor Felipe Medina told AFP. In Veracruz, Morelos and Yucatan, investigators are still trying to determine what drinks the victims consumed.
Date: Sun, 17 May 2020 19:55:15 +0200 (METDST)
By Gregory WALTON

Doha, May 17, 2020 (AFP) - Qatar on Sunday began enforcing the world's toughest penalties of up to three years' in prison for failing to wear masks in public, in a country with one of the highest coronavirus infection rates. More than 32,000 people have tested positive for COVID-19 in the tiny Gulf country -- 1.2 percent of the 2.75 million population -- although just 15 people have died. Only the micro-states of San Marino and the Vatican have had higher per-capita infection rates, according to the European Centre for Disease Prevention and Control. Violators of Qatar's new rules will face up to hree years in jail and fines of as much as $55,000.

Drivers alone in their vehicles are exempt from the requirement, but police erected checkpoints across the capital Doha on Sunday evening to check compliance by motorists. Most customers gathered outside money lenders on Banks Street wore masks, while others produced a face covering when asked. "From today it's very strict," said Majeed, a taxi driver waiting for business in the busy pedestrian area, who wore a black mask. Heloisa, an expat resident, saw the steep penalties as "a bit of a scare tactic". Wearing a mask is currently mandatory in around 50 countries, although scientists are divided on their effectiveness.

Authorities in Chad have made it an offence to be unmasked in public, on pain of 15 days in prison. In Morocco, similar rules can see violators jailed for three months and fined up to 1,300 dirhams ($130). Qatari authorities have warned that gatherings during the Muslim fasting month of Ramadan may have increased infections. Abdullatif al-Khal, co-chair of Qatar's National Pandemic Preparedness Committee, said Thursday that there was "a huge risk in gatherings of families" for Ramadan meals. "(They) led to a significant increase in the number of infections among Qataris," he said. Neighbouring Saudi Arabia will enforce a round-the-clock nationwide curfew during the five-day Eid al-Fitr holiday later this month to fight the coronavirus.

- Labourers at risk -
Mosques, along with schools, malls, and restaurants remain closed in Qatar to prevent the disease's spread. But construction sites remain open as Qatar prepares to host the 2022 World Cup, although foremen and government inspectors are attempting to enforce social distancing rules. Officials have said workers at three stadiums have tested positive for the highly contagious respiratory virus. Masks have been compulsory for construction workers since April 26. A 12-strong team of masked labourers kept their distance from one another as they worked under baking sun on a road project in Doha's blue-collar Msheireb district on Sunday.

Tens of thousands of migrant workers were quarantined in Doha's gritty Industrial Area after a number of infections were confirmed there in mid-March, but authorities have begun to ease restrictions. Khal said that most new cases were among migrant workers, although there has been a jump in infections among Qataris. He said the country had not yet reached the peak of its contagion. Rights groups have warned that Gulf labourers' cramped living conditions, communal food preparation areas and shared bathrooms could undermine social distancing efforts and speed up the spread of the virus.
Date: Sun, 17 May 2020 13:43:50 +0200 (METDST)

Tehran, May 17, 2020 (AFP) - Iran said Friday it had recorded nearly 7,000 deaths from the novel coronavirus, warning of infection clusters in new regions after it partially eased lockdown measures. Health ministry spokesman Kianoush Jahanpour said the COVID-19 illness had claimed a further 51 lives over 24 hours into Sunday. The ministry raised the overall death toll to 6,988 since Iran announced its first fatalities in the Shiite pilgrimage city of Qom in February. Jahanpour warned that cases were rising "in the province of Lorestan, and to some extent in Kermanshah, Sistan and Baluchistan". "Khuzestan province is still in a critical situation," he added.

The southwestern province has become Iran's new coronavirus focal point, with the most critical "red" ranking on the country's colour-coded risk scale. It is the only region so far where authorities have reimposed business lockdowns after a country-wide relaxation in April. Iran stopped publishing provincial figures for the coronavirus last month, but the health ministry's latest report said there is a "rising trend or the beginning of a peak" in eight provinces, including Khuzestan. The country on Friday reported its highest number of new infections in more than a month. A virus taskforce official said Sunday that the increase was due to a surge in testing, not just of COVID-19 patients with severe symptoms.

Early in the outbreak "our focus was on severe cases that had to be hospitalised, but as we started to manage the disease we looked at those infected and not hospitalised," said Ali Akbar Haghdoost, head of the taskforce's epidemiology committee. "It is possible that the reported number of infections have gone up, but this in no way means more have been infected with COVID-19," he told ISNA news agency. According to Jahanpour, 1,806 new cases had been confirmed across Iran in the past day, bringing the total to 120,198. Over 1,460 of the new cases were "outpatients, including those who had been in close contact with the infected," he said.

The ministry said 94,464 people hospitalised with the virus have recovered and been discharged. Experts both at home and abroad have voiced scepticism about Iran's official figures, saying the real toll could be much higher. Iran also cancelled rallies held annually in solidarity with the Palestinians, set for Friday next week. President Hassan Rouhani had said Saturday that the Qods (Jerusalem) Day parades would go ahead with some measures against the virus. But organisers said Sunday the event could not be held "decently" and would be scrapped apart from a televised speech by the supreme leader Ayatollah Ali Khamenei.
Date: Sun, 17 May 2020 13:31:10 +0200 (METDST)

Antananarivo, May 17, 2020 (AFP) - Madagascar on Sunday reported the first death of a patient suffering from novel coronavirus nearly two months after it was first detected in the country, official statistics showed. The Indian ocean island which has reported 304 cases has hit the headlines over a home-grown herbal concoction that President Andry Rajoelina claims can cure people infected with the virus.

Several African countries have ordered or expressed interest in the purported remedy, which is known as Covid-Organics. The tonic drink is derived from artemisia -- a plant with proven efficacy in malaria treatment -- and other indigenous herbs. But the World Health Organization has warned against "adopting a product that has not been taken through tests to see its efficacy".