WORLD NEWS
Getting countries ...
Select countries and read reports below
or
Greenland
Located to the northeast of Canada, Greenland lies mostly within the Arctic Circle, extending to within less than 500 miles (800 km) of the North Pole. It is bordered on the north by the Lincoln Sea and the Arctic Ocean, and on the east and south by the G
eenland Sea, the Denmark Strait, and the Atlantic Ocean.

Its climate is bleak and Arctic, although rapid changes like bright sunshine and powerful blizzards are common. Average January and July temperatures in the south are 21°F (-6°C) and 45°F (7°C). In the north, average January and July temperatures are -31°F (-35°C) and 39°F (4°C). Average monthly precipitation decreases from 9 inches (24 cm) in the south to about half an inch (1.5 cm) in the north. Although summer rainfall is concentrated in the southwest, snow can fall in any month. Summers can be rather pleasant on the southwest coast, but the inland ice is uniformly cold, with a July average of 10°F (-12°C) and a February mean of -53°F (-47°C).

Health Precautions
========================
General Cautions
Recent medical and dental exams should ensure that the traveler is in good health. Carry appropriate health and accident insurance documents and copies of any important medical records. Bring an adequate supply of all prescription and other medications as well as any necessary personal hygiene items, including a spare pair of eyeglasses or contact lenses if necessary.

Denmark, Greenland and the Faeroe Islands US Consular Information Sheet
August 15, 2006
COUNTRY DESCRIPTION: Denmark is a highly developed stable democracy with a modern economy. Greenland is a self-governing dependency of Denmark. The Faroe Islands are a self-governing overseas administrative division of Denmark. Read the Department of State Background Notes on Denmark for additional information.

ENTRY REQUIREMENTS: Passport and visa regulations are similar for Denmark, Greenland, and the Faroes. A valid passport is required. U.S. citizen tourist and business travelers do not need visas for visits of up to 90 days. That period begins when entering any of the following countries which are parties to the Schengen agreement: Austria, Belgium, Denmark, Finland, France, Germany, Greece, Iceland, Italy, Luxembourg, The Netherlands, Norway, Portugal, Spain, and Sweden. See our Foreign Entry Requirements brochure for more information on Denmark and other countries. Contact the Royal Danish Embassy at 3200 Whitehaven Street, N.W. Washington, DC 20008, telephone (202) 234-4300 or visit its website at for the most current visa information.

Note: Although European Union regulations require that non-EU visitors obtain a stamp in their passports upon initial entry to a Schengen country, many borders are not staffed with officers carrying out this function. If an American citizen wishes to ensure that his or her entry is properly documented, it may be necessary to request a stamp at an official point of entry. Under local law, travelers without a stamp in their passports may be questioned and asked to document the length of their stay in Schengen countries at the time of departure or at any other point during their visit, and could face possible fines or other repercussions if unable to do so.

Find more information about Entry and Exit Requirements pertaining to dual nationality and the prevention of international child abduction .
SAFETY AND SECURITY: Denmark remains largely free of terrorist incidents, however the country shares, with the rest of Western Europe, an increased threat of Islamic terrorism. Like other countries in the Schengen area, Denmark's open borders with its Western European neighbors allow the possibility of terrorist groups entering and exiting the country with anonymity. Americans are reminded to remain vigilant with regard to their personal security and to exercise caution.

Public demonstrations occasionally occur in Copenhagen and other Danish cities and are generally peaceful events. Prior police approval is required for public demonstrations, and police oversight is routinely provided to ensure adequate security for participants and passers-by. Nonetheless, as with any large crowd comprised of diverse groups, situations may develop which could pose a threat to public safety. U.S. citizens are advised to avoid areas where public demonstrations are taking place.
For the latest security information, Americans traveling abroad should regularly monitor the Department of State's web site , where the current Worldwide Caution Public Announcement , Travel Warnings, and Public Announcements can be found.

Up-to-date information on safety and security can also be obtained by calling 1-888-407-4747 toll-free in the United States, or, for callers outside the United States and Canada, a regular toll line at 1-202-501-4444. These numbers are available from 8:00 a.m. to 8:00 p.m. Eastern Time, Monday through Friday (except U.S. federal holidays).

The Department of State urges American citizens to take responsibility for their own personal security while traveling overseas. For general information about appropriate measures travelers can take to protect themselves in an overseas environment, see the Department of State's pamphlet A Safe Trip Abroad .
CRIME: Denmark, Greenland, and the Faroes all have very low violent crime rates, however, non-violent crimes of opportunity have slightly increased over the last few years, especially in Copenhagen and other major Danish cities, where tourists can become targets for pickpockets and sophisticated thieves. Criminals frequent airports, train stations, and cruise ship quays to take advantage of weary, luggage-burdened travelers. Thieves also operate at popular tourist attractions, shopping streets, and restaurants. In hotel lobbies and breakfast areas, thieves take advantage of even a brief lapse in attention to snatch jackets, purses, and backpacks. Women's purses placed either on the backs of chairs or on the floor are typical targets for thieves. Car and home break-ins are also on the rise.

INFORMATION FOR VICTIMS OF CRIME: The loss or theft abroad of a U.S. passport should be reported immediately to the local police and the nearest U.S. Embassy or Consulate. If you are the victim of a crime while overseas, in addition to reporting to local police, please contact the nearest U.S. Embassy or Consulate for assistance. The Embassy/Consulate staff can, for example, assist you to find appropriate medical care, to contact family members or friends, and explain how funds could be transferred. Although the investigation and prosecution of the crime is solely the responsibility of local authorities, consular officers can help you to understand the local criminal justice process and to find an attorney if needed.

Denmark has a program to provide financial compensation to victims who suffer serious criminal injuries. According to existing regulations, the victim must report the incident to the police within 24 hours. Danish police routinely inform victims of serious crime of their rights to seek compensation. The relevant forms can be obtained from the police or the Danish Victims' Compensation Board: Civilstyrelsen, Erstatningsnaevnet, Gyldenløvesgade 11, 1600 Copenhagen V, TEL: (45) 33-92- 3334; FAX: (45) 39-20-45-05; www.erstatningsnaevnet.dk ; Email: erstatningsnaevnet@erstatningsnaevnet.dk . Claim processing time is a minimum of 4 weeks. There is no maximum award limit.

See our information for Victims of Crime .
MEDICAL FACILITIES AND HEALTH INFORMATION: Excellent medical facilities are widely available in Denmark. In Greenland and the Faroe Islands, medical facilities are limited and evacuation is required for serious illness or injury. Although emergency medical treatment is free of charge, the patient is charged for follow-up care.

Information on vaccinations and other health precautions, such as safe food and water precautions and insect bite protection, may be obtained from the Centers for Disease Control and Prevention's (CDC) hotline for international travelers at 1-877-FYI-TRIP (1-877-394-8747) or via the CDC's website at . For information about outbreaks of infectious diseases abroad consult the World Health Organization's (WHO) web site at http://www.who.int.en. Further health information for travelers is available at .

MEDICAL INSURANCE: The Department strongly urges Americans to consult with their medical insurance company prior to traveling abroad to confirm whether their policy applies overseas and whether it will cover emergency expenses such as a medical evacuation. Please see our information on medical insurance overseas .

TRAFFIC SAFETY AND ROAD CONDITIONS: While in a foreign country, U.S. citizens may encounter road conditions that differ significantly from those in the United States. The information below concerning Denmark is provided for general reference only, and may not be totally accurate in a particular location or circumstance.

A valid U.S. driver's license may be used while visiting Denmark, but the driver must be at least 18 years old. Driving in Denmark is on the right side of the road. Road signs use standard international symbols. Many urban streets have traffic lanes reserved for public transport only. Unless otherwise noted on traffic signs, the speed limit is 50 km/h in urban areas, 80 km/h on open roads, and 130 km/h on expressways.

Use of seat belts is mandatory for drivers and all passengers. Children under three years of age must be secured with approved safety equipment appropriate to the child's age, size, and weight. Children from three to six years of age may use approved child or booster seats instead of seat belts.

Driving under the influence of alcohol or drugs is considered a very serious offense. The rules are stringently enforced, and violations can result in stiff fines and possible jail sentences.

Copenhagen, the capital and largest city in Denmark, has an extensive and efficient public transportation system. Trains and buses connect Copenhagen with other major cities in Denmark and to Norway, Sweden, and Germany. Bicycles are also a common mode of transportation in Denmark. Passengers exiting public or tourist buses, as well as tourists driving rental cars, should watch for bicycles on their designated paths, which are usually located between the pedestrian sidewalks and the traffic lanes.

Danish expressways, highways, and secondary roads are of high quality and connect all areas of the country. It is possible to drive from the northern tip of Denmark to the German border in the south in just four hours. Greenland has no established road system, and domestic travel is performed by foot, boat, or by air. The majority of the Faroe Islands are connected by bridges or serviced by boat. Although the largest islands have roads, most domestic travel is done on foot, horseback, boat, or by air.

The emergency telephone number for police/fire/ambulance in Denmark and the Faroe Islands is 112. In Greenland contact the local police.

Please refer to our Road Safety page for more information. Visit the website of the country's national tourist office and national authority responsible for road safety at . See also additional information on driving in Denmark at .

AVIATION SAFETY OVERSIGHT: The U.S. Federal Aviation Administration (FAA) has assessed the government of Denmark's Civil Aviation Authority as being in compliance with International Civil Aviation Organization (ICAO) aviation safety standards for the oversight of Denmark's air carrier operations. This rating applies to Greenland and the Faroe Islands as well. For more information, travelers may visit the FAA's Internet website at www.faa.gov/safety/programs_initiatives/oversight/iasa .

SPECIAL CIRCUMSTANCES: The official unit of currency in Denmark is the Danish krone. ATM machines are widely available throughout Denmark. Please see our information on customs regulations .

For information concerning the importation of pets into Denmark, please visit the following website:
.

CRIMINAL PENALTIES: While in a foreign country, a U.S. citizen is subject to that country's laws and regulations, which sometimes differ significantly from those in the United States and may not afford the protection available to the individual under U.S. law. Penalties for breaking the law can be more severe than in the United States for similar offenses. Persons violating Denmark's laws, even unknowingly, may be expelled, arrested, or imprisoned. Penalties for possession, use, or trafficking in illegal drugs in Denmark are severe and convicted offenders can expect long jail sentences and heavy fines. Engaging in sexual conduct with children or using or disseminating child pornography in a foreign country is a crime, prosecutable in the United States. Please see our information on Criminal Penalties .

CHILDREN'S ISSUES: For information on international adoption of children and international parental child abduction, see the Office of Children's Issues website.

REGISTRATION/EMBASSY LOCATION: Americans living or traveling in Denmark are encouraged to register with the nearest U.S. Embassy or Consulate through the State Department's travel registration website , and to obtain updated information on travel and security within Denmark. Americans without Internet access may register directly with the nearest U.S. Embassy or Consulate. By registering, American citizens make it easier for the Embassy or Consulate to contact them in case of emergency. The U.S. Embassy is located at Dag Hammarskjolds Alle 24; 2100 Copenhagen, telephone: (45) 33-41-71-00; Embassy fax: (45) 35-43-02-23; Consular Section fax: (45) 35-38-96-16; After-hours emergency telephone: (45) 35-55-92-70. Information is also available via the U.S. Embassy's website at http://www.usembassy.dk. The United States has no consular presence in Greenland or the Faroe Islands.
* * *
This replaces the Consular Information Sheet dated February 10, 2006, to update the section on Entry Requirements and Traffic Safety and Road Conditions.
Travel News Headlines WORLD NEWS
Date: Thu, 17 Oct 2019 05:32:08 +0200 (METDST)
By Tom LITTLE

Kulusuk, Denmark, Oct 17, 2019 (AFP) - Kayaking past blue-white icebergs drifting along near a pristine harbour, wandering around colourful houses or trekking in the snow-capped wilderness: July and August are high season for tourists in eastern Greenland. Many of the 85,000 tourists who visit each year head to the west coast, but eastern Greenland, with its glaciers, wilderness and wildlife starring whales and polar bears, is also drawing visitors.

Sarah Bovet, a 29-year-old Swiss artist, said it's hard to know what to expect. "Thinking you're going to be surprised, you are even more so in reality," she said standing outside a hostel in the tiny village of Kulusuk. Bovet was on an artistic residency in Greenland when she visited Kulusuk and its 250 souls. Although she had imagined a small village before arriving, its stunning views and bright colours still came as a surprise. With just one supermarket, an airport built in the 1950s by the US military to serve a Cold War radar base, and a harbour surrounded by brightly painted wooden houses, most of the villagers appreciate the extra revenue from tourism.

Justus Atuaq, a young hunter in Kulusuk, takes tourists out on sled tours in March and April -- the spring high season -- earning money that helps him feed and care for the dogs he uses for racing and hunting. "Now I can take dogsleds for hunting, and sometimes tourists coming from other countries also want to dogsled," he said outside his wooden house. Tourists also take boat trips during the summer high season from July to August. Arrivals to the island grew 10 percent year-on-year from 2014 to 2017, and three percent in 2018, according to the tourist board, Visit Greenland. Many adventure seekers and nature lovers arrive by plane, but cruise ships also bring admirers, hugging the picture perfect coastline.

- Growing strategic importance -
But they are not alone in taking an interest in the world's largest island. The Danish territory's rich natural resources and growing strategic importance as the Arctic ice sheet melts have attracted the attention of US President Donald Trump. The Arctic region has untapped reserves of oil, gas and minerals, as well as abundant stocks of fish and shrimp. In August, Trump offered to buy Greenland, then called off a visit to Copenhagen over its refusal to sell.

Denmark colonised Greenland in the 1700s, granting it autonomy in 1979. Today, many Greenlandic political parties advocate full independence. The territory still receives an annual subsidy from Copenhagen, which was 4.3 billion Danish kroner (576 million euros) in 2017, and tourism could help it to become economically self-reliant. Like many parts of Greenland, Kulusuk has no tarmac roads and visitors must travel by plane or boat. The growth in tourism could put a strain on the village's infrastructure, and the sector faces unique challenges given Greenland's location, weather and the cost of travelling there.

Day tours of Kulusuk with flights from the Icelandic capital Reykjavik are 97,000 Icelandic kronur ($780, 700 euros). Jakob Ipsen, a 48-year-old who grew up between Denmark and Greenland's west coast, runs Kulusuk's sole hotel. The 32-room hotel stands beside a fjord, and from its dining room, guests can watch icebergs drift by during the summer. But the region's isolation can be problematic, Ipsen admits. "We have to get all our supplies in with the first ship for the whole summer season, and for the winter season when everything is frozen over, we have to get all our supplies in with the last ship for the whole winter," he said.

- 'They go back as different people' -
Greenland must tackle its infrastructure challenges if it wants to develop tourism, Visit Greenland says. Government-funded work is under way to extend runways at the capital Nuuk and Ilulissat, both on the west coast, and a new airport is planned in the south. The tourist body said it would weigh the environmental impact of boosting infrastructure, both on the environment and on local communities. Ipsen worries about the effects of uncontrolled tourism to the region. "We want to try to maintain it as it is, so it's not exploding," he said.

Already, said Johanna Bjork Sveinbjornsdottir, who runs tours in Kulusuk for an Iceland-based company, the rise in visitor numbers is making itself felt. "In the campsites here out in nature where you used to be alone, there's two, three groups at a time," she said. Like Ipsen, she is also concerned about the effect that rising visitor numbers could have on the wilderness around the village. "If you want nature to survive that, you have to build up the infrastructure," she said, pointing to the lack of officially designated campsites around Kulusuk, with no rubbish bins or toilets for travellers outdoors and no one supervising the sites. Despite the concerns, Sveinbjornsdottir hopes visitors will keep coming. "They go back as different people," she said. "Everything is beyond what you ever imagined."
Date: Fri, 16 Nov 2018 14:19:01 +0100

Copenhagen, Nov 16, 2018 (AFP) - Greenland's parliament has adopted a plan to upgrade or build airports to serve the massive North Atlantic island, keen to attract more tourists to its pristine Arctic wilderness. Two airports -- in the capital Nuuk and in the tourism centre Ilulissat -- will be substantially upgraded, making it possible to fly directly to Greenland from Europe and North America.

A new national airport will be built in Qaqortoq in the south. Greenland is an autonomous Danish territory. The plans have been controversial because of Copenhagen's direct financial involvement. The project is estimated to cost at least 3.6 billion kroner (482 millions euros, $546 million). Almost 20 percent of the financing will be provided by Denmark, which contributes 3.6 billion kroner to the island's annual budget. Parliament adopted the proposal late Thursday with 18 out of 29 votes.

In September, the project plunged Greenland into a three-week political crisis, with an independent supporting party quitting the government coalition in protest against Denmark's involvement. The social democratic Siumut party, which has dominated Greenland politics for four decades, was ultimately able to cling to power with a new, narrower majority. "We are creating lots of opportunities for Greenland's future. We are not selling out," Prime Minister Kim Kielsen insisted in parliament's debate, local television KNR reported. The three airports will serve the main population centres of the island, which is home to 55,000 people spread out across an area more than four times the size of France.

Smaller communities have meanwhile complained they will remain isolated. In addition, "other risks have also been raised, like the reaffirmed presence of the US military, which not everyone sees as a positive thing, and the environmental risks brought on by better international connections," Mikaa Mered, a professor of Arctic geopolitics at the ILERI School of International Relations in Paris, told AFP.

Since 2009, Greenland has been largely independent when it comes to its economic policy but foreign and defense issues remain under Copenhagen's control. "The big winner in this affair is Copenhagen. Both on the political, economic and geopolitical levels, Copenhagen is strengthening its positions across the board, vis-a-vis China and the triangular alliance with Washington," Mered said, referring to Beijig's eagerness to invest in the Arctic which has raised concern in the US. Construction of the airports is scheduled to be completed by 2023.
Date: Fri, 13 Jul 2018 14:25:42 +0200

Stockholm, July 13, 2018 (AFP) - A massive iceberg drifting near the coast of Greenland has triggered fears of flooding if it breaks up, leading the authorities to evacuate a high-risk zone. The authorities have urged residents of the Innarsuit island settlement with houses on a promontory to move away from the shore over fears that the iceberg, which was spotted on Thursday, could swamp the area. "We fear the iceberg could calve and send a flood towards the village," Lina Davidsen, a security chief at the Greenland police, told Danish news agency Ritzau on Friday.

The settlement in northwestern Greenland has 169 inhabitants, but only those living closest to the iceberg have been evacuated, Ritzau reported. "The iceberg is still near the village and the police are now discussing what do to next," Kunuk Frediksen, a police chief in the Danish autonomous territory, told AFP. The incident comes weeks after scientists at New York University shot and released a video of a massive iceberg breaking free from a glacier in eastern Greenland in June. Last year, four people died and 11 were injured after an earthquake sparked a tsunami off another island settlement called Nuugaatsiaq, sending several houses crashing into the sea.
Date: Mon, 14 Aug 2017 17:54:23 +0200

Stockholm, Aug 14, 2017 (AFP) - Police in Greenland warned people to stay away from western areas of the island as wildfires scorched swathes of scrubland. In a statement, the police said it "still discourages all traffic -- including hiking and hunting -- in two areas around Nassuttooq and Amitsorsuaq." "The fires are not expected to end within the next few days," the statement added. Some of the blazes have been burning since July 31.

Denmark's meteorological service BMI said the island registered its hottest-ever temperature of 24.8 degrees (77 Fahrenheit) on August 10. Last year was Greenland's hottest on record. The Danish territory has lost about 4,000 gigatons of ice since 1995, British researchers said in June, making ice melt on the huge island the biggest single contributor to rising sea levels.
Date: Sun, 18 Jun 2017 16:10:26 +0200

Stockholm, June 18, 2017 (AFP) - Four people were listed as missing Sunday after an earthquake sparked a tsunami off Greenland and forced some residents to be evacuated. "Four people are missing," local broadcaster KNR quoted local police chief Bjorn Tegner Bay as telling a news conference in the autonomous Danish territory. There were no confirmed fatalities, but Bay said 11 houses had been swept away after a magnitude 4 overnight quake off Uummannaq, a small island well above the Arctic Circle. "The huge waves risk breaking over Upernavik and its environs. The residents of Nuugaatsiaq are going to be evacuated," police said on Facebook, referring to nearby hamlets.

Some residents posted images to social media showing huge waves breaking over buildings in the town. "A good explanation is that the quake created a fault at the origin of a tsunami," meteorologist Trine Dahl Jensen told Danish news agency Ritzau, warning of potential aftershocks. "It's not normal, such a large quake in Greenland," she said. KNR quoted Ole Dorph, mayor of Qaasuisup, a municipality in the area affected, as lamenting "a serious and tragic natural catastrophe which has affected the whole region." Danish Prime Minister Lars Lokke Rasmussen tweeted news of what he termed a "terrible natural catastrophe at Nuugaatsiaq." The world's largest island situated between the North Atlantic and Arctic oceans, Greenland, population 55,000, has an ice sheet particularly vulnerable to climate change.
More ...
Japan
General
***************************
Japan is a highly developed country with excellent tourist facilities. The country covers a number of islands and the population is estimated at over 125 million. English is widely spoken in the main tourist a
d urbanised centres.
Weather Profile
***************************
Due to the strong influence from the sea, Japan tends to have a high rainfall but milder winters than the adjacent mainland of China. This is similar to the climate experienced in Ireland by comparison to the rest of Europe. Spring and Autumn are usually the most pleasant months but during the Summer the climate can be significantly humid and tiring. During this time it will be essential that fluid intake is increased and that salt (lost through perspiration) is replaced - usually by increasing the amount eaten on your food providing this is not contraindicated by any personal medical condition such as blood pressure etc.
Alcohol Consumption
***************************
The Japanese authorities have limited patience with those arrested while under the influence of alcohol. For some travellers visiting the country this may mean a prolonged stay in the local jail and the subsequent missing of important appointments.
Natural Disasters
***************************
Japan is situated in a region of the world which regularly experiences earthquakes and other climatic changes including typhoons. A number of relatively small earthquakes are reported each year but, to date, this has seldom affected any tourist itinerary. However, further information is available at http://www.tokyoacs.com
Safety and Security
***************************
The risk to personal security for tourists while travelling throughout Japan is small though commonsense care of personal belongings is always essential. Where available, use the hotel safety boxes to store valuables and your passport, return air tickets. During the mid 1990's a number of terrorist incidents occurred but no recent serious problems are being reported.
Airport Taxes
***************************
Many countries now include the cost of their 'departure tax' within the ticket. In Japan this will depend on which airport you leave from. The fee is collected in Yen at Kansai - Osaka International Airport but usually included in the ticket cost if flying via Narita - Tokyo International Airport.
Cost of living
***************************
Japan is not a cheap country for tourists. The cost of living is one of the highest throughout the world. Credit cards may be used in main cities but the ATM's machines may not be available at all hours. Before taking a taxi from the airport it would be wise to check the costs and then assess whether or not it might be more prudent to use the local bus transport!
Medical Care
***************************
The level of medical care throughout most tourist regions in Japan is excellent. However, there may be limited English-speaking doctors in some more rural areas and even where this facility is available in the main cities the cost of healthcare can be very expensive. It is wise to carefully check your travel health insurance premium before you leave home.
Local Medications
***************************
Some commonly used European over-the-counter medications
may not be available in Japan. Also, there are strict laws governing the importation of certain medications which can be strictly enforced. Certain inhalers, sinus preparations etc may be confiscated on arrival. If you are taking any personal medications it may be wise to check before you leave. Obviously never carry packages for anybody else while travelling unless you are certain of the contents.
Avoiding Prickly Heat
***************************
The term prickly heat is used in a variety of ways but the cause is generally the same. In a hot climate the body perspires to maintain the internal temperature at a correct level. In the perspiration there will be fluid and your personal salts. The fluid evaporates but the salt dries against the skin. It is your individual reaction to this salt that leads to the 'prickly heat rash'. The reaction to these salts can be minimised by removing the salts from the skin surface as soon as possible. Change your clothes regularly, use plenty of talcum powder to absorb the perspiration and dry off well after showering.
Food & Water Care in Japan
***************************
Any international traveller should recognise the risks of a ruined trip from unwise indulgence in local food and beverages. In Japan the level of food hygiene is high but the consumption of Sushi (uncooked raw fish) is unwise. Bivalve shellfish also carry a significant risk due to the limited level of sterilisation during the cooking process.
Malaria & Mosquitoes
***************************
No malaria transmission occurs throughout Japan although avoiding mosquito bites during the humid months is wise.
Airborne Disease
***************************
In any situation where you will be crowded together with many others the risk of a variety of airborne diseases will be higher. This will include serious diseases such as Meningococcal Meningitis but also others such as Influenza and the common cold. The risk of Meningococcal Meningitis in Japan is regarded as small and vaccine is not routinely recommended. However, having the Flu vaccine may be a wise precaution. It is also sensible to carry a small supply of lozenges to treat the inevitable sore throat which may occur.
Driving in Japan
***************************
The road system throughout Japan is excellent but unfortunately the road signs may prove too much of a hurdle for those unfamiliar with the language! The congestion within the cities tends to be high and tolls on some of the major roads may be quite expensive. The traffic moves on the left side of the road but for many tourists it will be wiser to consider using local transportation rather than risking a ruined holiday.
English Help Lines
***************************
Tourists can obtain important information and assistance in English while visiting Japan through the following numbers;
In Tokyo - 03-3968 4099
Rest of Japan - 0120-461 997
Vaccines for Japan
***************************
For the majority of short-term travellers visiting Japan no particular vaccines will be recommended. Those planning to live for longer periods within the country will need to discuss this through in greater detail.
Travel News Headlines WORLD NEWS
Date: Fri, 1 May 2020 12:01:09 +0200 (METDST)

Tokyo, May 1, 2020 (AFP) - Japan's Prime Minister Shinzo Abe said Friday the government would plan for an approximately month-long extension of a state of emergency declared over the coronavirus pandemic. Abe put in place an initial month-long state of emergency for seven regions on April 7, later expanding it to cover the entire country. But with the measures due to expire on May 6, Abe said he had instructed his minister for the virus outbreak Yasutoshi Nishimura to plan for an extension. "After receiving this report from the panel of experts, I asked Minister Nishimura to use extending the current framework of the state of emergency by about one month as the base scenario for swiftly drafting plans that will fit the needs of the regions," Abe said.

An expert panel advising the government is reviewing the situation in different parts of the country, he added. "We will listen to their opinions and we hope to make a decision on May 4th." Abe said Japan had so far managed to avoid the sharp increase in infections seen in some other parts of the world, but cautioned that vigilance was still needed. "The view of experts is that we will continue to need cooperation of the Japanese people for the foreseeable future."

An extension of the state of emergency had been widely expected, despite the comparatively small scale of the outbreak in Japan, with nearly 14,300 infections recorded and 432 deaths so far. The state of emergency is significantly less restrictive than measures seen in parts of Europe and the United States. It allows governors to urge people stay at home and call on businesses to stay shut. But officials cannot compel citizens to comply, and there are no punishments for those who fail to do so. Despite the relatively small scale of Japan's outbreak, there have been persistent fears about a spike in infections that could quickly overwhelm the country's healthcare system.

Doctors' associations have warned that hospitals are already stretched thin, with officials in Osaka even calling for donations of raincoats to serve as protective equipment for health workers stuck using trash bags. Measures have been implemented to try to ease the pressure, including sending coronavirus patients with mild symptoms to hotels for quarantine, rather than keeping them in overcrowded hospitals. The government has also said it is increasing testing capacity, but continues to face criticism for the relatively low numbers of tests being carried out, in part because of stringent criteria.
Date: Mon, 20 Apr 2020 07:46:52 +0200 (METDST)

Tokyo, April 20, 2020 (AFP) - Japanese medics are warning more must be done to prevent the coronavirus from overwhelming the country's healthcare system as confirmed cases passed 10,000, despite a nationwide state of emergency. Experts have been alarmed by a recent spike in COVID-19 infections, with hundreds detected daily.

Japan's outbreak remains less severe than in hard-hit European countries, but its caseload is one of Asia's highest after China and India, and is roughly on par with South Korea. There have been 171 deaths recorded so far in Japan and 10,751 cases, with the country under a month-long state of emergency, initially covering seven regions but now in place nationwide.

Prime Minister Shinzo Abe has urged residents to reduce contact with other people by 70 to 80 percent, and the number of people on Tokyo's normally packed transport system has dropped significantly. But the measures do not prevent people from going out, and many shops and even restaurants remain open, even as medical associations warn the country's healthcare system is struggling to cope. "The system is on the verge of collapse in many places in Japan," said Kentaro Iwata, an infectious diseases specialist from Kobe University who has repeatedly criticised the government's response to the crisis.

Speaking at a press briefing on Monday, Iwata said Japan's strategy of limited testing and intensive contact-tracing worked well in the initial phase of the local outbreak, when numbers were small. But he charged that Japan failed to adapt as the outbreak grew. "We needed to prepare for once the situation changes, once the cluster-chasing became not effective and we needed to change strategy immediately," he said. "But traditionally speaking, and historically speaking, Japan is not very good at changing strategy," he added. "We are very poor at even thinking of plan B because thinking of plan B is a sign of admitting failure of plan A."

- Not a 'worst-case scenario' -
Japan's government argues it has adjusted its strategy, boosting testing capacity, changing rules that required all positive cases to remain in hospitals where wards quickly became full, and imposing the state of emergency to reduce the spread. But medical experts have called the measures insufficient. "Beds for novel coronavirus patients continue to be almost full," Haruo Ozaki, president of the Tokyo Medical Association, warned last week. The association has been increasing beds but with a large number of new cases coming in every day, "beds are being occupied instantly," he said.

The health minister has acknowledged that hospitals have in some cases turned away suspected coronavirus patients in ambulances. "Japan hasn't built a system in which ordinary hospitals can take infectious disease patients in an emergency, when designated hospitals can't cope," Ozaki said on Friday. "We are doing our best... but infections are spreading faster than expected," he added. And hospitals are also struggling with equipment shortages, with the mayor of Osaka calling for donations of unused raincoats for health workers currently forced to use garbage bags for protective equipment.

Both Iwata and Ozaki warned that the state of emergency now in place until at least May 6 was not sufficient. "While they talk about border controls and decreasing person-to-person contacts, they let stores stay open," Ozaki complained. Iwata said he was "half-encouraged and half-discouraged" by the infection numbers in Tokyo, which he called "relatively stable." "My biggest fear was the explosion of diagnoses... like in New York City, which didn't happen," he said. "These numbers are much better than the worst-case scenario."
Date: Sun, 19 Apr 2020 23:32:13 +0200 (METDST)

Tokyo, April 19, 2020 (AFP) - A 6.4-magnitude earthquake struck off the east coast of Japan early Monday, according to the US Geological Survey, but no tsunami warning was issued. The epicentre of the earthquake was 41.7 kilometres (26 miles) beneath the Pacific seabed, less than 50 kilometres off the coast of Miyagi prefecture, the USGS said on its website, rating the risk of casualties and damage as low.

The Japan Meteorological Agency (JMA) put the quake at a magnitude of 6.1 and a depth of 50 kilometres. Japan's Kyodo News Agency said no tsunami warning had been issued after the tremor, which hit just after 5.30 am (2030 GMT). Japan sits on the Pacific "Ring of Fire", an arc of intense seismic activity that stretches through Southeast Asia and across the Pacific basin. In 2011, a devastating 9.0 magnitude earthquake struck roughly 130 kilometres east of Miyagi prefecture, unleashing an enormous tsunami, triggering the Fukushima nuclear reactor meltdown and killing nearly 16,000 people.
Date: Thu, 16 Apr 2020 10:43:39 +0200 (METDST)

Tokyo, April 16, 2020 (AFP) - Japan's government will convene a key panel of medics Thursday to advise on its state of emergency over the coronavirus, as local media reported the prime minister would expand the measures to cover the entire country. Shinzo Abe has already declared a month-long state of emergency in seven regions, including Tokyo. People in these places are being urged to stay inside but the rules stop far short of the tight lockdowns seen in other parts of the world.

Since the emergency came into effect on April 8, several regional governors have called for the measures to be expanded to cover their areas -- warning of a growing number of coronavirus infections and overwhelmed medical facilities. Some have declared their own local emergencies, even though they carry no legal force. "Today, an advisory committee will be held. We should listen to the opinions of experts about areas subject to a state of emergency," government spokesman Yoshihide Suga told reporters at a regular afternoon briefing. "If we limit areas (under the state of emergency), people are increasingly flowing to neighbouring ones. We have to deal with it while discussing what to do during the holidays," he added, referring to the Golden Week period in late April and early May, when much of the country travels.

Japan has so far seen a relatively small outbreak of the virus, despite recording its first case in mid-January, with around 8,500 infections and 136 deaths by Thursday. But local medical associations and experts have sounded the alarm, and Abe has asked people in areas already under a state of emergency to reduce contact with others by 70 to 80 percent to avoid an explosive growth in infections. The state of emergency allows governors to ask people to stay indoors and request that businesses close, but there are no enforcement mechanisms and no penalties for those who fail to comply.

In Tokyo, the governor has called on people to work from home, and significant drops have been seen in the number of people commuting each day on the city's notoriously crowded transport system. But while some central areas have been uncharacteristically deserted, local neighbourhoods have remained relatively bustling, raising concerns about whether the measures will be sufficient. Japan's two emergency medical associations this week issued a joint statement warning they are "already sensing the collapse of the emergency medical system," with hospitals unable to deal with patients suffering from non-coronavirus ailments. And in Japan's third-biggest city Osaka, the mayor has appealed for donations of raincoats to serve as personal protection for health workers who he said were being forced to resort to garbage bags.
Date: Tue, 7 Apr 2020 11:28:32 +0200 (METDST)

Tokyo, April 7, 2020 (AFP) - Japan on Tuesday declared a state of emergency over a spike in coronavirus cases, ramping up efforts to contain infections but stopping short of the strict lockdowns seen in other parts of the world. The government has come under mounting pressure to tackle an outbreak that remains small by global standards but has raised concerns among Japanese medical experts, with warnings that local healthcare systems are already overstretched. "As I decided that a situation feared to gravely affect people's lives and the economy has occurred... I am declaring a state of emergency," Abe said. The move allows governors in seven affected regions including Tokyo to ask people to stay indoors and request businesses close.

But many supermarkets and other shops will stay open, transport will continue to run and there are neither enforcement mechanisms nor penalties laid out for those who fail to comply with government requests. "Although a state of emergency is declared, it won't mean a city lockdown as seen overseas," Abe said. "We will prevent the spread of infection while maintaining economic and social services such as public transport as much as possible." Pressure to declare an emergency had increased after Tokyo reported several days of record infections, with 143 new cases logged on Sunday.

Tokyo Governor Yuriko Koike has already asked residents of the capital to avoid unnecessary outings and work from home, but had pushed for an emergency declaration to give her requests legal strength. Seven regions are covered by the month-long declaration: Tokyo, neighbouring Chiba, Kanagawa and Saitama, the western hub of Osaka and neighbouring Hyogo, and the southwestern region of Fukuoka. The measure will last through to the end of the Golden Week holiday period, when much of the country travels in a rare break.

- 'Lives at stake' -
"It may cause inconvenience in daily life, but I call for everyone's cooperation because lives are at stake," Koike told reporters earlier. The measure also allows governors to commandeer property for medical purposes and close public facilities like schools, many of which have already shut down. The economic impacts of the measure and the broader global pandemic have raised concern of a recession in Japan, and Abe on Monday unveiled plans for a stimulus package worth around $1 trillion, or 20 percent of gross domestic product.

Japan has so far been spared the sort of virus outbreak seen in parts of Europe and the United States, with close to 4,000 confirmed infections and 80 deaths. But medical experts have repeatedly sounded the alarm in recent weeks, citing the rapid increase of infections in parts of the country. And on Monday, doctors in Tokyo said the situation in the capital was already in "critical condition".

- Public backing -
In a bid to ease the pressure, rules requiring people infected with the virus to stay in hospital even if their symptoms are mild have been relaxed, with Koike saying hotels would be designated as quarantine facilities for those in non-serious condition. The government has also pledged to step up testing capacity and the number of beds and ventilators available to treat those in serious condition.

The state of emergency is a relatively relaxed approach to lockdown compared to other parts of the world, a function of Japan's legal system, which restricts the government's ability to limit the movement of citizens. "Japan is still haunted by the negative legacy of the war and the oppression of its citizens," said Yoshinobu Yamamoto, an emeritus professor of international politics at the University of Tokyo. But he warned that there could be calls for stronger measures if the outbreak continues to spread.

Japan saw its first case of the virus in mid-January, and came under heavy criticism for its handling of the coronavirus-wracked Diamond Princess, where an on-board quarantine ended with over 700 people contracting the virus and 11 deaths. In the capital, people expressed support for the state of emergency, with some saying they felt it should have been declared sooner. "When you see on TV what's going on in New York with the cases doubling within three, four days, it really sends chills down my spine," 76-year-old Mitsuo Oshiyama told AFP. "I don't understand why the government waited so long."
More ...
Jamaica
******
Healthy Travelling In Jamaica
*******
General Information;
Jamaica is the 3rd largest of the Caribbean islands and is situated about 600 miles south of Miami, Florida. The climate in Jamaica remains fairly steady throughout the
year with temperatures averaging 27 - 35 C during the summer months (May to September) and 21 - 27 C during their winter! The ambient temperature and rainfall are both affected markedly by the changes in elevation and geography throughout the island. Rainfall varies from an annual average of 25" in the capital, Kingston, to an average of 250" at Blue Mountain Peak. Most of the rain tends to fall between April/May or October/November. The relative humidity in Kingston ranges from an average low of 63% in February to 86% in October.
Health Care Facilities;
The US Department of State's consular information sheet states that medical care may be limited. Doctors and hospitals often expect immediate cash payment for health services. A list of some of the IAMAT doctors in Jamaica follows;
- Dr. Luois S. Grant - Kingston - tel 927 1106
- Dr. B.A. Morgan - May Pen - tel 986 2370
- Dr. Noel Black - Ochos Rios - tel 972 2296
Sun Exposure;
Frequently travellers from Ireland to Jamaica will want to soak up the sunshine before returning to our rather less exposed shores. Some will tan easily but even they need to take care with the extent of their sun exposure. Many fair skinned Irish travellers will burn easily and so remember to limit your exposure especially during the first week. Use high sun blocking lotions (15+) while you acliamatise and then only drop down the protective factor (10+) if you are sure you will not burn. Watch out especially for the back of your neck, the front of your ankles and the top of your legs. Many of these areas will be unused to such exposure! Also remember if you are travelling in a car or coach watch out that you cover your exposed elbow which may be cooled by the passing breeze.
Sun Stroke / Dehydration;
In such a warm climate you can become quite significantly dehydrated without realising it. Make sure you drink plenty of fluids and, if you have no blood pressure problems or heart difficulties, then increase the amount of salt you put on your normal meals. This will help to maintain your energy levels.
Mosquito Borne Disease;
Malaria transmission does not normally occur in Jamaica so taking prophylactic tablets is not necessary. Nevertheless mosquitoes abound and so remember to use insect repellants, especially when there are mosquitoes about, day or night.
Animals;
Unfortunately Jamaica is not free of rabies and transmission is reported in some areas. The main animal appears to be the mongoose but obviously try and make sure that you have no exposure to any warm blooded animals. If by any chance you are bitten immediatly wash out the wound, apply an antiseptic and seek medical attention.
Asthmatics;
Because of the dense foliage and high pollen levels the climate may adversly affect some asthma sufferers.
Food & Water Borne Disease;
By comparison to many of the hotter areas throughout the world Jamaica has high health standards. Despite this it would be unwise to take risks so follow simple common- sense rules
* Drink only bottled water (and use it for brushing your teeth)
* Don't use ice cubes in your drinks
* Eat only food served hot and avoid all shell fish
* Only pasturised dairy products should be consumed
* Don't eat food from street vendors
Blood Borne Disease
Unfortunately, as in most other countries, AIDs does occur and the blood supply may not be adequately screened.
Swimming in Jamaica;
Beautiful beaches make swimming a must for your holiday but be careful of the coral and also jellyfish. The hot sand may burn your feet so always use flip flops when walking on the beach.
Vaccinations;
None are essential for entry/exit purposes but it is wise to at least protect yourself against * Polio
* Typhoid
* Tetanus
* Hepatitis A
Other vaccines may be required for travellers intending to trek through Jamaica or those who will be undertaking extensive adventure sports. Also remember that if you initially visit a Central or South American country before Jamaica then Yellow Fever vaccine may be required.
General Comments;
Some of the items above may seem too serious to consider a holiday in Jamaica. Nevertheless the vast majority of travellers have a marvellous holiday and develop no sickness following their visit. Some simple commonsense is mainly all that is required. For further information please contact the Tropical Medical Bureau - Dublin.
Travel News Headlines WORLD NEWS
Date: Wed, 29 Jan 2020 05:54:30 +0100 (MET)

Port Moresby, Jan 29, 2020 (AFP) - Papua New Guinea shut air and seaports to all foreign travellers coming from Asia on Wednesday, in a desperate bid to prevent the deadly coronavirus from reaching the impoverished Melanesian nation. In a note to airlines and boat operators, the ministry of immigration said "all citizens originating from the Asian ports will be refused entry to the country effective today".

The ministry also announced that Papua New Guinea's only official land border -- with Indonesian-controlled Papua province -- would be shut from Thursday. No cases of coronavirus have been reported in Papua New Guinea, but the country's health service is already buckling under the weight of underfunding and rampant public health problems. Papua New Guinea is one of only a handful of countries where polio is still endemic, leaving doctors and the United Nations scrambling to revive long-lapsed vaccination programmes.

Papua New Guinea residents returning from Asian countries will be held in quarantine for 14 days. It will only be possible for anyone to leave or enter the country via Port Moresby's international airport. Most flights into the airport are domestic, or from Australia, but officials told AFP arrivals from Chinese cities, Singapore and any other Asian cities would also be affected. It was not clear how long the measures will be in effect. "This is a preventative measure taken to ensure the spread of the coronavirus that is rapidly spreading in the world is minimised," Immigration and Border Security Minister Westly Nukundi Nukundj said.
Date: Wed, 29 Jan 2020 00:22:50 +0100 (MET)

Miami, Jan 28, 2020 (AFP) - A major 7.7 magnitude quake struck Tuesday in the Caribbean between Jamaica and Cuba, triggering a brief tsunami alert and sending hundreds of people pouring onto the streets of Havana. The tremors were felt as far as the US mainland as police in Miami evacuated some buildings as a precaution. The US Geological Survey said the quake hit at a depth of 10 kilometres (six miles), at 1910 GMT -- 125 kilometres northwest of Lucea, Jamaica.

It estimated there was a low likelihood of casualties or damage, and there were no immediate reports of either. Hours later, a 6.1 magnitude aftershock hit off the coast of the Cayman Islands, the USGS said. The US Pacific Tsunami Warning Center initially warned there was a threat of tsunami waves reaching 0.3 to 1 meters (about 1 to 3 feet) above tide level for the coasts of Jamaica, Belize, Cuba, Honduras, Mexico and the Cayman Islands. But it lifted the alert update about two hours later. The first, bigger quake rattled several tall buildings in the Cuban capital Havana, which were immediately evacuated.

The earthquake was felt in several provinces including Guantanamo and Santiago de Cuba in the east, Cienfuegos in the centre and Havana in the northwest, the official Cubadebate website reported. But there were no preliminary reports of damage or injuries, however. Jawara Rawjers, a resident of Kingston, Jamaica told AFP: "I felt the house trembling and realized that it was a quake. "It lasted about 20 seconds. I checked my watch and it was 2:12 pm. I checked on my family but they didn't feel anything in their part of the house."

Machel Emanuel, a doctor in the same city, added: "I was on the second floor of a building and there was a sustained shaking of the building. I felt dizzy. The door was slamming consistently for a while." Many Jamaicans took to social media in the immediate aftermath to post pictures, unverified by AFP, of swimming pools shaking violently. In Miami, police said some buildings were being evacuated as a precaution after reports of tremors being felt in some areas of the city.
21 Feb 2019

https://travelhealthpro.org.uk/news/390/dengue-outbreak-in-the-caribbean
Dengue outbreak in the Caribbean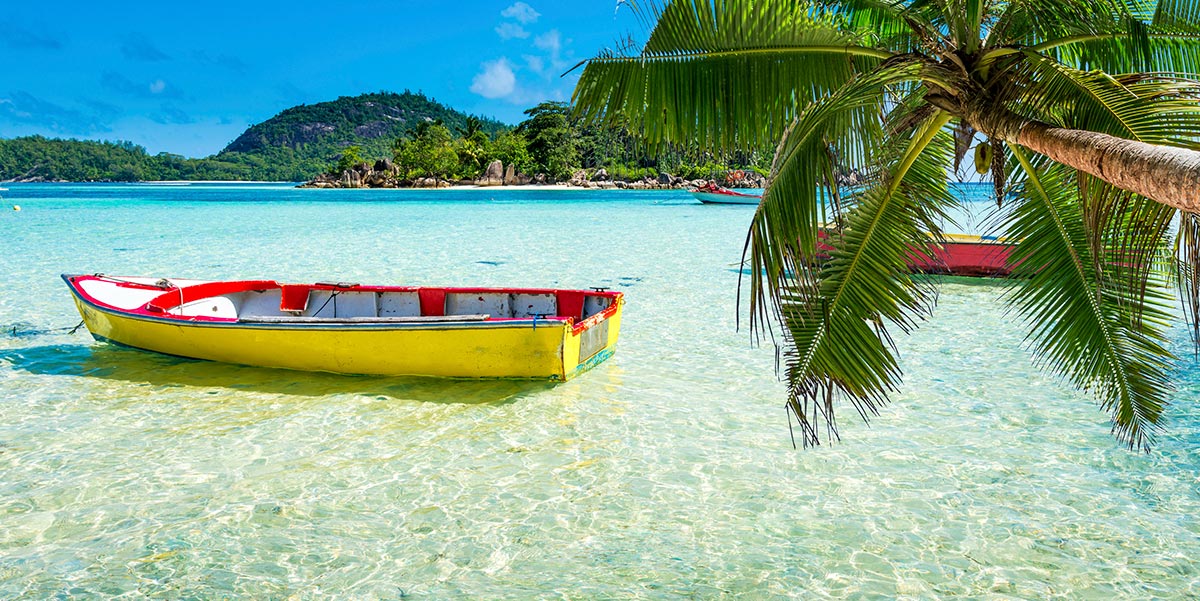 Reported via Travel Health Pro: As of 17 January 2019 and following a recent report of increased cases of dengue in Jamaica in January 2019 [1], the Caribbean Public Health Agency (CARPHA) has advised that there is a possibility of an outbreak of dengue in the Caribbean region [2]. The last major regional outbreak occurred in 2009 [1]. Countries in the region have been advised to increase their disease surveillance measures. Residents and travellers are advised to take measures to reduce mosquito breeding sites and follow mosquito bite prevention advice.
Dengue is a viral infection transmitted through the bite of an infected Aedes mosquito. Although most patients with dengue will recover spontaneously, a small number will develop more severe life-threatening forms of the disease. Dengue is common in the tropics including the Caribbean, South and Central America, Africa, SE Asia, the Indian sub-continent and the Pacific Islands.
Check our Country Information pages for individual country recommendations.
Date: Mon 14 ay 2918
Source: Loop [edited]
A new species of mosquito has been discovered in Jamaica. It is the Asian tiger mosquito or _Aedes albopictus_, which is similar to the _A. aegypti_ mosquito, which is endemic to Jamaica and which transmits the dengue, chikungunya, Zika, and other viruses.
Acting Chief Public Health Inspector for St Catherine, Grayston Hutchinson told last Thursday's [10 May 2018] monthly meeting of the St Catherine Municipal Corporation that the Asia tiger mosquito was discovered following surveillance throughout the island.
He was responding to questions from councillors attending the monthly meeting.
The tiger mosquito is so named because of its striped appearance, which resembles that of the tiger.
Similar to the _Aedes aegypti_ mosquito, the female is the carrier of several viruses, including yellow fever, dengue, chikungunya, and Zika.
===================
Reference
---------
[HealthMap/ProMED-mail map
Date: Fri 23 Oct 2015
Source: Jamaica Observer [edited]
Consultant congenital cardiologist Dr Sandra Williams-Phillips says she has treated at least 12 cases of the feared mosquito-borne Zika virus (ZIK-V) [infection] and that she has written to Health Minister Dr Fenton Ferguson on the matter.
Speaking on a daytime radio programme yesterday [22 Oct 2015], Dr Williams-Phillips said she had received no response to her e-mail to Dr Ferguson, although she could not confirm that the minister had received her correspondence.
The medical doctor of 34 years said she was among the 1st local doctors to identify the presence of the chikungunya virus, which wreaked havoc on the country last year [2014], but that her diagnoses had not been taken seriously.
Dr Williams-Phillips, who treats paediatric as well as adult cases of congenital heart disease, said some of her patients who presented symptoms of the Zika virus [infection] were children. She argued strongly that the symptoms she had seen were convincing enough to diagnose the virus even in the absence of lab tests.
Late yesterday afternoon [22 Oct 2015], on another radio programme, chief medical officer (CMO) in the health ministry, Dr Marion Bullock Ducasse, said the ministry would be launching an investigation into the matter. She said that, even if the patients had recovered, tests could still prove whether they had in fact been infected with the virus.
The CMO said she could not speak on whether Dr Ferguson was in receipt of a report about the cases, but that no official report had come to the ministry from St Catherine [parish], where Dr Williams-Phillips said she treated patients, via the standard reporting system for these types of events.
The CMO has maintained over the past several months, that there are no confirmed cases of the Zika virus in Jamaica. Earlier this month [October 2015], the ministry said a sample which it had sent to the Caribbean Public Health Agency (CARPHA) in September [2015] tested negative for chikungunya, dengue and Zika viruses. "Outside of Brazil [and more recently, Colombia], there have been no cases confirmed in any country in the Latin American and Caribbean region, including Jamaica," Dr Ferguson said at a hand, foot and mouth disease press conference on 2 Oct [2015].
The ministry has also refuted claims by Opposition spokesperson on health, Senator Marlene Malahoo-Forte, that she had been reliably informed about 3 confirmed cases of Zika virus. "I have heard that there are confirmed cases of the Zika virus here.... I got a call from someone whose employee was tested, and I'm reliably advised that it is a confirmed case," Malahoo-Forte stated at a press conference a few weeks ago.
The Pan American Health Organisation (PAHO) in May [2015] issued a warning about an outbreak of Zika in Brazil and said there was potential for it to spread to other countries.
The virus causes symptoms which are similar to CHIKV [chikungunya virus] and is transmitted by the same vector -- the _Aedes aegypti_ mosquito.
Communities have been plagued by mosquitoes over the past few weeks, with residents in Portmore [Saint Catherine parish] in particular complaining bitterly about the insects, which they say have descended on their homes in droves. The nuisance is also evident in the Corporate Area [Kingston area], and has citizens concerned about whether the country could soon find itself in the throes of yet another mosquito-borne disease. [Byline: Alphea Saunders]
====================
[The situation in Jamaica is not clear at the moment. Because infections with Zika, dengue and chikungunya viruses are difficult to distinguish from each other clinically, laboratory confirmation is essential. One hopes that laboratory tests will be carried out to confirm or rule out Zika virus infections in these cases. It would be of interest to know where the confirmed cases reported by the Opposition Senator were tested, if they were tested at all. ProMED awaits further news from Jamaica with interest.
A HealthMap/ProMED-mail map of Jamaica can be accessed at
More ...
World Travel News Headlines
Date: Tue, 26 May 2020 09:15:57 +0200 (METDST)

Riyadh, May 26, 2020 (AFP) - Saudi Arabia will end its nationwide coronavirus curfew from June 21, except in the holy city of Mecca, the interior ministry said Tuesday, after more than two months of stringent curbs. Prayers will also be allowed to resume in all mosques outside Mecca from May 31, the ministry said in a series of measures announced on the official Saudi Press Agency. The kingdom, which has reported the highest number of virus cases in the Gulf, imposed a full nationwide curfew during Eid al-Fitr, the Muslim holiday that marks the end of the fasting month of Ramadan.

The ministry said it will begin easing restrictions in a phased manner this week, with the curfew relaxed between 6 am and 3 pm between Thursday and Saturday. From Sunday until June 20, the curfew will be further eased until 8 pm, the ministry added. The kingdom will lift the lockdown entirely from June 21. "Starting from Thursday, the kingdom will enter a new phase (in dealing with the pandemic) and will gradually return to normal based on the rules of social distancing," Health Minister Tawfiq Al-Rabiah said on Monday. Saudi Arabia has reported around 75,000 coronavirus infections and some 400 deaths from COVID-19.

In March, Saudi Arabia suspended the year-round "umrah" pilgrimage over fears of the disease spreading in Islam's holiest cities. That suspension will remain in place, the interior ministry said. Authorities are yet to announce whether they will proceed with this year's hajj -- scheduled for late July -- but they have urged Muslims to temporarily defer preparations for the annual pilgrimage. Last year, some 2.5 million faithful travelled to Saudi Arabia from around the world to participate in the hajj, which Muslims are obliged to perform at least once during their lifetime.
Date: Tue, 26 May 2020 05:52:24 +0200 (METDST)

Santiago, May 26, 2020 (AFP) - Chile registered a new high for coronavirus cases on Monday, with nearly 5,000 infections in 24 hours, including two ministers in President Sebastian Pinera's government. Health authorities announced 4,895 new infections in the South American country and 43 deaths.

Public Works Minister Alfredo Moreno and Energy Minister Juan Carlos Jobet said they were among those with the disease. "I have been informed that the COVID-19 test I had a few days ago was positive," Moreno said on Twitter, adding that he had no symptoms so far. The 63-year-old minister had placed himself in quarantine after one of his staff tested positive. Jobet also tested positive after starting to quarantine preventatively on Saturday, "when he experienced mild symptoms, which could be associated with the disease," a statement from the Energy Ministry said.

The 44-year-old minister "has had no direct contact with President Sebastian Pinera or other cabinet members in recent days," the statement said, without specifying how he became infected. Three other ministers, who had self-quarantined after being in contact with infected people, all tested negative and resumed work.

Chile suffered a surge in infections last week, prompting the government to order the lockdown of Santiago. The capital is the main focus of the pandemic in Chile, with 90 percent of the country's 74,000 cases. Last week, the Senate was closed after three senators tested positive for the coronavirus. Sessions were held by video conference.
Date: Tue, 26 May 2020 01:15:01 +0200 (METDST)

Quito, May 25, 2020 (AFP) - Demonstrators defied coronavirus restrictions to march in cities across Ecuador on Monday in protest against President Lenin Moreno's drastic economic measures to tackle the crisis. Moreno last week announced public spending cuts including the closure of state companies and embassies around the world, but trade unions Monday said workers were paying a disproportionate price compared to Ecuador's elite. "This protest is because the government is firing workers to avoid making the rich pay," Mecias Tatamuez, head of the county's largest union, the Unitary Front of Workers (FUT), told reporters at a march in Quito.

Around 2,000 people marched in the capital, waving flags and banners and shouting anti-government slogans. The protesters wore masks and respected distancing measures recommended against the spread of the coronavirus that has caused at least 3,200 deaths in the country, making it South America's worst hit nation per capita. Authorities say more than 2,000 further deaths are likely linked to the virus.

Demonstrations took place in several other cities, including Guayaquil, the epicentre of Ecuador's health crisis, where union leaders said hundreds marched through the city. Moreno ordered the closure of Ecuadoran embassies, a reduction in diplomatic staff and scrapped seven state companies as part of measures designed to save some $4 billion. He also announced the liquidation of the TAME airline, which has lost more than $400 million over the last five years.

The government says the pandemic has so far cost the economy at least $8 billion. Public sector working hours have been cut by 25 percent, with an accompanying 16 percent pay cut. Moreno said on Sunday that 150,000 people had lost their jobs because of the coronavirus. Ecuador was struggling economically before the pandemic hit, due to high debt and its dependence on oil. The IMF predicts that the economy will shrink by 6.3 percent this year, the sharpest drop of any country in South America.
Date: Mon, 25 May 2020 22:20:46 +0200 (METDST)

Dublin, May 25, 2020 (AFP) - Ireland recorded no new deaths from the coronavirus on Monday for the first time since March 21. Prime Minister Leo Varadkar called it a "significant milestone", adding on Twitter: "This is a day of hope. We will prevail."

The announcement came one week after Ireland, which has suffered 1,606 deaths from 24,698 infections, began to ease lockdown measures that had been in place for nearly two months. Ireland entered lockdown in late March, recording a peak of 77 deaths on a single day on April 20. "In the last 24 hours we didn't have any deaths notified to us," chief medical officer Tony Holohan said at a daily press briefing. He warned that the zero figure could be a result of a lag in reporting of deaths over the weekend, but he added: "It's part of the continued trend that we've seen in (the) reduction in the total number of deaths."

Ireland has announced a five-step plan to reopen the nation by August and took the first steps last Monday -- allowing outdoor employees to return to work, some shops to reopen and the resumption of activities such as golf and tennis. While the news of no fresh deaths was greeted as progress, officials remain concerned there will be a "second wave" as the lockdown is loosened. "The number of new cases and reported deaths over the past week indicates that we have suppressed COVID-19 as a country," Holohan added in a statement. "It will take another week to see any effect on disease incidence that might arise from the easing of measures."
Date: Mon, 25 May 2020 21:59:40 +0200 (METDST)

Luxembourg, May 25, 2020 (AFP) - Luxembourg will ease its coronavirus restrictions on Wednesday, reopening cafes and restaurants and allowing civil and religious ceremonies under strict conditions, the government announced. The tiny country has so far registered only 3,993 COVID-19 cases, of which 110 have been fatal. Four people are in intensive care and shops were closed on March 18 to slow the spread of the new coronavirus.

Prime Minister Xavier Bettel told a news conference on Monday that eateries could reopen terraces with a maximum of four people at a single table. Indoor dining in cafes and restaurants will resume on Friday, he said, with social distancing of 1.5 metres (five feet) between groups. Marriages and funerals will also be allowed if the attendees wore face masks and kept two metres distance from each other. Bettel however said cafes and restaurants would have to close at midnight.

Francois Koepp, the general secretary of the Horeca federation grouping hotels, restaurants and cafes, welcomed the announcement, saying the sector had "greatly suffered from the confinement". He said it provided employment to some 21,000 people in this nation of 620,000 inhabitants. Cinema theatres and gyms will open at the end of the week but children's parks will remain closed. The government has pledged to give every citizen over 16 a voucher worth 50 euros ( $54) to spend in hotels to provide a boost to the sector. The vouchers will also be given to some 200,000 cross border workers from Belgium, France and Germany.
Date: Mon, 25 May 2020 20:36:16 +0200 (METDST)

Prague, May 25, 2020 (AFP) - The Czech Republic and Slovakia will reopen their border this week for those travelling to the other country for up to 48 hours, Czech Prime Minister Andrej Babis said Monday. "This will be possible without tests or quarantine" starting Wednesday, he added in a message posted on Twitter. The Czech Republic and Slovakia formed a single country until 1993. Babis himself was born in the Slovak capital of Bratislava.

Both countries have fared well in the current pandemic, with Slovakia posting the lowest death toll per capita in the EU and the Czech Republic keeping its COVID-19 figures down as well. The Czech government will also open border crossings with Austria and Germany on Tuesday but will still require negative COVID-19 tests from those entering the country. "We have negotiated similar conditions on the other side of the border with our German and Austrian colleagues," Interior Minister Jan Hamacek said. The interior ministry said blanket border checks would be replaced by random ones and added it would still not allow tourists into the country.

Czech Health Minister Adam Vojtech said the government was working on other measures to ease the travel restrictions adopted in mid-March. "We would like to introduce them next week," he added. Vojtech said EU citizens could now come to the Czech Republic "on business or to visit their family for a maximum of 72 hours if they submit a negative coronavirus test."

The country is also accessible to non-EU citizens who do seasonal jobs there, on condition they have tested negative. Czech restaurants, bars, hotels, castles, zoos and swimming pools have been open since Monday, when the government lifted many anti-virus measures. Czechs also no longer have to wear face masks outside their homes, except in shops and on public transport.
Date: Mon, 25 May 2020 17:45:38 +0200 (METDST)
By Shafiqul ALAM

Dhaka, May 25, 2020 (AFP) - Some 15,000 Rohingya refugees are now under coronavirus quarantine in Bangladesh's vast camps, officials said Monday, as the number of confirmed infections rose to 29. Health experts have long warned that the virus could race through the cramped settlements, housing almost a million Muslims who fled violence in Myanmar, and officials had restricted movement to the area in April.

Despite this, the first cases in the camps were detected in mid-May. "None of the infections are critical. Most hardly show any symptoms. Still we have brought them in isolation centres and quarantined their families," Toha Bhuiyan, a senior health official in the surrounding Cox's Bazar area told AFP. He said narrow roads to three districts of the camps -- where the majority of the infections were detected -- have been blocked off by authorities.

The 15,000 Rohingya inside these so-called blocks faced further restrictions on their movement, he said. It comes as charity workers expressed fears over being infected in the camps as they worked without adequate protection. Two of the areas under isolation are in Kutupalong camp, home to roughly 600,000 Rohingya. "We are trying to scale up testing as fast as possible to make sure that we can trace out all the infected people and their contacts," Bhuiyan said.

Seven isolation centres with the capacity to treat more than 700 COVID-19 patients have been prepared, he said. Officials hope to have just under 2,000 ready by the end of May, he added. Mahbubur Rahman, the chief health official of Cox's Bazar, said authorities hoped this week they would double the number of tests being performed daily from 188. He said further entry restrictions have been imposed on the camp, with a 14 day quarantine in place for anyone visiting from Dhaka. "We are very worried because the Rohingya camps are very densely populated. We suspect community transmission (of the virus) has already begun," Rahman told AFP.

- 'Very little awareness' -
Bangladesh on Monday notched up a record single-day spike in coronavirus cases, with 1,975 new infections, taking the toll to 35,585 cases and 501 deaths. In early April authorities imposed a complete lockdown on Cox's Bazar district -- home to 3.4 million people including the refugees -- after a number of infections.

But a charity worker with one of the many aid organisations active in the camps said Monday he and many others were "very worried". "Fear and panic has gripped aid workers because many of us were forced to work without much protection," he told AFP without wishing to be named. "Social distancing is almost impossible in the camps. There is very little awareness about COVID-19 disease among the refugees, despite efforts by aid agencies."

The lack of information is exacerbated by local authorities having cut off access to the internet in September to combat, they said, drug traffickers and other criminals. More than 740,000 Rohingya fled a brutal 2017 military crackdown in Myanmar to Cox's Bazar, where around 200,000 refugees were already living.
Date: Mon, 25 May 2020 15:25:38 +0200 (METDST)

Antananarivo, May 25, 2020 (AFP) - Madagascar's government has announced it will dispatch troops and doctors to an eastern town after several bodies were found in the streets and where two people died from the novel coronavirus. Madagascar's cabinet held a special meeting on Sunday to discuss the situation in Toamasina, the country's second largest city. The Indian Ocean island nation has registered 527 infections and two deaths, both in Toamasina.

Since Thursday, more than 120 new cases were confirmed, and several bodies were found in the city's streets though the cause of death was not clear. "Doctors must carry out thorough examinations to see if these deaths are caused by another illness (...) or if they are really due to severe acute respiratory problems which is the critical form of COVID-19," Professor Hanta Marie Danielle Vololontiana, spokesperson for the government's virus taskforce, said in a national broadcast on Sunday. The government will send 150 soldiers to reinforce Toamasina, maintain order and enforce measures against the coronavirus such as mask wearing and social distancing.

The cabinet also fired Toamasina's prefect without providing any explanation. A team was also ordered to distribute a drink based on artemisia, a plant recognised as a treatment against malaria, which the Malagasy authorities claim cures COVID-19. The potential benefits of this herbal tea, called Covid-Organics, have not been validated by any scientific study. The cabinet has also announced an investigation into the death of a doctor in Toamasina. According to local press, the victim was hospitalised after contracting COVID-19 and was found dead hanged in his room on Sunday morning.
Date: Mon, 25 May 2020 09:20:17 +0200 (METDST)
By Bhuvan Bagga with Indranil Mukherjee in Mumbai

New Delhi, May 25, 2020 (AFP) - Domestic flights resumed in India on Monday even as coronavirus cases surge, while confusion about quarantine rules prompted jitters among passengers and the cancellation of dozens of planes. India had halted all flights within the country, and departing and leaving for abroad, in late March as it sought to stop the spread of coronavirus with the world's largest lockdown. But desperate to get Asia's third-largest economy moving again, the government announced last week that around 1,050 daily flights -- a third of the usual capacity -- would resume on Monday.

Aviation Minister Hardeep Singh Puri said strict rules would include mandatory mask-wearing and thermal screenings, although middle seats on the aircraft would not be kept empty. The announcement reportedly caught airlines and state authorities off-guard, with several local governments announcing that passengers would have to go into quarantine for two weeks on arrival. Maharashtra, the Indian state with the highest number of coronavirus cases, capped at 50 the number of departures and arrivals in and out of its capital Mumbai.

Airlines scrapped dozens of flights on Monday while hundreds of passengers cancelled their bookings, reports said. The NDTV news channel said 82 flights to and from New Delhi had been cancelled and nine at Bangalore airport. Other flights from cities including infection hotspots Mumbai and Chennai were struck off, many at short notice, reports said. At Mumbai airport social distancing was forgotten as irate passengers harangued staff after their flights were cancelled at the last minute.

- 'Really scary' -
At New Delhi airport, hundreds of people anxious to get home but apprehensive about the risks queued from before dawn -- all wearing masks and standing at least one metre (three feet) apart. Security personnel behind plastic screens verified check-in documents and that passengers had the government contact tracing app, Aarogya Setu, on their phones.

"While I'm looking forward (to flying home), the idea of flying is really scary," student Gladia Laipubam told AFP as she stood in line. "Anything can happen. It's very risky. I don't really know when I'll be able to come back to Delhi now. There is no clarity from the university too at this time." One female airline employee wearing gloves, a mask and a protective face shield said she and many other colleagues felt "very nervous" about starting work again. "Dealing with so many people at this time is so risky. I must have interacted with at least 200 people since this morning," she told AFP, not wishing to be named.

Cabin crew on the planes had to wear full protective suits with masks, plastic visors and blue rubber gloves, and many were also confused about the rules, the Press Trust of India reported. "There is no clarity on whether I need to go into home quarantine for 14 days after returning to my base or show up for duty on Monday," one pilot told PTI. New coronavirus cases in India crossed 6,000 for the third consecutive day on Sunday, surging to a record single-day spike of 6,767 infections. The country has recorded almost 140,000 cases and over 4,000 deaths. Singh has said that international flights could resume in June, although dozens of special flights have in recent weeks brought back some of the hundreds of thousands of Indians stuck abroad.
Date: Fri, 22 May 2020 11:02:28 +0200 (METDST)

Suva, Fiji, May 22, 2020 (AFP) - A huge fire at one of Suva's largest markets blanketed the Fijian capital in thick smoke before it was brought under control Friday, firefighters said. The blaze engulfed the Suva Flea Market, a major tourist attraction near the waterfront, sending plumes of acrid black smoke into the air. The National Fire Authority said an adjoining shop was also badly damaged but there were no reports of injuries. "It's been stopped now and no one was injured but that's all we can say at the moment," a spokesman told AFP. The said the cause of the fire was being investigated.