WORLD NEWS
Getting countries ...
Select countries and read reports below
or
Indonesia
*****
Information for Bali
*******
General
************************************
Bali is one of the main tourist destinations for many Irish travellers to Indonesia. The island is well developed for the tourist industry and genera
ly the climate is tropical and humid throughout the year. Many Irish travellers will use the island as a stopover. If this is for only 24 to 28 hours the extent of your jetlag may leave you little time to enjoy the country and its people.
Safety & Security
************************************
Throughout Indonesia there are many regions where it is unsafe to travel. The Parliament in Indonesia may impeach the President in the near future. Civil disturbance with student demonstrations in the capital Jakarta, earthquakes in the island of Sumatra, unrest regarding the independence of Timor and profound warring fractions on the island of Borneo has the potential to spill over into Bali. Nevertheless during the past years Bali has remained stable and there have been few reports of serious disturbances that have affected tourists or business travellers. Lombok is an island close to Bali often visited by tourists. It is regarded as more unstable and recently (Dec 2000) four explosions during fighting between two villages (Bongor & Parampuan). The main tourist region around Senggigi has remained quiet.

Local Customs
************************************
The laws against illegal drugs are severe and travellers should ensure that they carry sufficient well-marked medication that they may require for their time in Indonesia. Travellers are required to show identification at any time and so carrying photocopies of your passport is a wise precaution. Keep all valuable documents in a safe place and do not flaunt personal wealth while travelling around the island.
Night Activities
************************************
The nightlife in Bali is one of the main attractions for many tourists but sensible precautions are required. Travelling alone is unwise. Take care to ensure that your drink could not be spiked at any stage and do not walk at night, use an authorised taxi where possible. The level of HIV infection among the bar workers is high and close personal contact is very unwise.
Medical Facilities
************************************
The level of available health facilities varies greatly through Bali and other parts of Indonesia. In general most of the main hotels will have English speaking doctors but care would be required if your illness requires hospitalisation.
Food and Water
************************************
It is wise to maintain a high level of care with regard to your food and water while in Indonesia. This includes even those in high quality hotels but also particularly for those eating from street vendors. Bivalve shellfish (e.g. oysters, mussels, clams etc) should be avoided at all times due to inadequate cooking. Bottled water should be purchased from your hotel or good quality shops to ensure that it is pure.
Mosquitoes and Insect Bites
************************************
Malaria transmission occurs throughout Indonesia all year but the risk in Bali is so low that prophylaxis is not generally recommended for most tourists. Nevertheless for those visiting Lombok (overnight visits) the risk exists and prophylaxis should be considered. Other mosquito borne diseases also occur throughout Indonesia and care must be taken to avoid insect bites. In Jakarta and other main cities there is a particular problem with a viral disease called Dengue Fever. The mosquito, which transmits this disease, typically bites during the day and in main urban centres.
Sun Exposure
************************************
The strength of the sun in Bali is considerable higher than that experienced in Ireland at any time of the year. Sufficient head covering should be worm when exposed and travellers should ensure that their fluid intake is sufficient. Salt depletion also needs to be replaced in times of significant perspiration.
Swimming
************************************
If swimming in pools, make sure that sufficient chlorination has been used. Take care with small children when close to the deep end of the pool. If sea swimming make sure that there are always others around and that you heed any local advice and warning signs. Never swim soon after alcohol or for an hour after mealtime.
Jet Lag
************************************
The extent of jet lag, which you will experience, depends on the duration of your flight and the amount of rest you were able to get before arrival. Try to rest for the first 24 hours to allow your body to acclimatise and make sure you do not fall asleep beside the swimming pool during this initial period.
Vaccinations for Bali
************************************
There are no essential vaccines or entry to Bali from Western Europe. However for your personal protection travellers are recommended to consider vaccination cover against;
*
Poliomyelitis (childhood booster)
*
Tetanus (childhood booster)
*
Typhoid (food & water disease)
*
Hepatitis A (food & water disease)
Other travellers planning a more rural or extensive trip may need to consider other vaccine cover against diseases like Hepatitis B, Japanese B Encephalitis, Rabies.
Summary
************************************
The majority of those visiting Bali will enjoy the many tourist attractions on the island. However commonsense and care is required to ensure that you do not expose yourself to unnecessary risk. The staff of the Tropical Medical Bureau can be contacted at either of the numbers below if you require further information.
Travel News Headlines WORLD NEWS
Date: Fri, 12 Apr 2019 21:55:08 +0200
By Harry PEARL

Luwuk, Indonesia, April 12, 2019 (AFP) - A strong 6.8-magnitude earthquake rocked eastern Indonesia on Friday, reportedly killing one person and triggering a brief tsunami warning that sent panicked residents fleeing to higher ground. The quake struck at a relatively shallow depth of 17 kilometres (10 miles) off the east coast of Sulawesi island, the US Geological Survey said, where a 7.5-magnitude quake-tsunami around the city of Palu killed more than 4,300 people last year.

Three light-to-moderate aftershocks occurred in the same area following the initial quake Friday, USGS reported. Indonesia's disaster agency issued a tsunami warning for coastal communities in Morowali district, where residents were advised to move away from the coast. The warning was later lifted by the agency, which had estimated the wave at under a half a metre (20 inches). Video footage from Luwuk city showed scared residents -- some carrying children -- running from their homes and racing to higher ground on motorcycles.

The USGS warned that considerable damage was possible in poorly built or badly designed structures. Hapsah Abdul Madjid, who lives in Luwuk city in Banggai district, Central Sulawesi, where the tremor was felt strongly, said people fled to higher ground and the electricity was cut, adding that residents panicked as fears soared over an imminent tsunami. One person trying to flee fell and died, Kompas.com news website reported, citing a provincial health worker. Kompas identified the victim as Daeng Pasang, 66. The tremor off the eastern coast of Sulawesi is on the other side of the island from disaster-hit Palu, where residents still felt the quake despite being hundreds of kilometres away. "I ran straight outside after the earthquake -- everything was swaying," 29-year-old Palu resident Mahfuzah told AFP.

- Disaster prone -
Thousands in Palu were still living in makeshift shelters six months after the late September disaster, with at least 170,000 residents of the city and surrounding districts displaced and entire neighbourhoods still in ruins, despite life returning to normal in other areas of the tsunami-struck city. The force of last year's quake saw entire neighbourhoods levelled by liquefaction -- a process where the ground starts behaving like a liquid and swallows up the earth like quicksand. Apart from the damage to tens of thousands of buildings, the disaster destroyed fishing boats, shops and irrigation systems, robbing residents of their income. Indonesia has said the damage bill in Palu topped $900 million. The World Bank has offered the country up to $1 billion in loans to get the city back on its feet.

Indonesia is one of the most disaster-prone nations on Earth due to its position straddling the so-called Pacific Ring of Fire, where tectonic plates collide. On boxing day December 26, 2004, a 9.1-magnitude earthquake struck westernmost Aceh province, causing a tsunami and killing more than 170,000 in Indonesia. Last year was also particularly tough, when Indonesia experienced more than 2,500 disasters ranging from a series of deadly earthquakes to killer landslides and volcanic eruptions. The sprawling archipelago is dotted with more than 100 volcanoes, including one in the middle of the Sunda Strait between Java and Sumatra islands that erupted in late 2018 and unleashed a tsunami that killed more than 400 people.
Date: Tue, 19 Mar 2019 08:06:51 +0100

Sentani, Indonesia, March 19, 2019 (AFP) - At least 89 people are known to have died after flash floods and landslides tore through Indonesia's Papua region, with the toll expected to rise further as rescuers hunt for dozens still missing, the national disaster agency said Tuesday. Scores have also been injured in the disaster, triggered by torrential rain on Saturday, with some 6,800 people evacuated to temporary shelters. The military has taken up the grim task of putting mud-caked corpses into body bags, with the search hampered by mountains of debris including rocks and fallen trees.

Seventy-four people remain unaccounted for, while around 150 suffered broken bones, cuts and other injuries. "Many people are choosing to stay at shelters because they're still traumatised and scared of more flash floods, so some evacuation centres are packed," said national disaster agency spokesman Sutopo Purwo Nugroho.

The government has issued a 14-day state of emergency in Papua, which shares a border with independent Papua New Guinea on an island just north of Australia. Flooding is common in Indonesia, especially during the rainy season which runs from October to April. In January, floods and landslides killed at least 70 people on Sulawesi island, while earlier this month hundreds in West Java province were forced to evacuate when torrential rains triggered severe flooding.

Meanwhile, three people were killed -- including two Malaysian tourists -- and some 182 were injured after an earthquake Sunday triggered a landslide on the Indonesian tourist island of Lombok, next to Bali. Lombok was rocked by several earthquakes last summer, killing more than 500 people and leaving over 150,000 homeless.

Last September, the country was hit by an earthquake and tsunami in Palu on Sulawesi island which killed around 2,200 people. The Southeast Asian archipelago of some 17,000 islands is one of the most disaster-prone nations on Earth, straddling the Pacific Ring of Fire, where tectonic plates collide. Earthquakes and volcanic eruptions are common.
Date: Sun, 17 Mar 2019 16:15:35 +0100

Mataram, Indonesia, March 17, 2019 (AFP) - At least two people were killed and dozens injured Sunday after an earthquake on the Indonesian tourist island of Lombok triggered a landslide, officials said. The 5.5-magnitude quake is thought to have caused the landslide at the Tiu Kelep waterfall in the north of the island. "Two people died in the landslide in the Tiu Kelep waterfall after the earthquake, one of them is a Malaysian," a disaster agency spokesman told AFP. At least 44 people were injured in the earthquake, according to the agency, including eight Malaysians, while more than 30 houses were destroyed and about 500 others slightly damaged.

Indonesia is one of the most disaster-prone nations on Earth due to its position straddling the so-called Pacific Ring of Fire, where tectonic plates collide. Lombok was rocked by several earthquakes last summer, killing more than 500 people and leaving over 150,000 homeless. Last September, the country was hit by an earthquake and tsunami in Palu on Sulawesi island which killed around 2,200 people.
Date: Fri, 8 Mar 2019 08:19:11 +0100

Bandung, Indonesia, March 8, 2019 (AFP) - At least two people were killed and six more were missing after torrential rains and severe flooding in parts of Indonesia, the disaster agency said Friday, forcing the evacuation of hundreds of people. Heavy rain has pounded Indonesia for days, forcing the Citarum river -- dubbed "the world's dirtiest" -- on Java island to burst its banks, and causing deadly flash floods in the eastern part of the sprawling Southeast Asian archipelago. Residents in a dozen communities on the outskirts of Bandung city, east of the capital Jakarta, were forced to wade through streets filled with chest-high water in places. Images from the scene showed residents being moved to safety on pontoon boats and small wooden vessels.

Floods and landslides killed a pair of residents in East Nusa Tenggara province on the island of Flores, the agency said. Six others are still missing and three people were injured, said national disaster agency spokesman Sutopo Purwo Nugroho. Flooding is common during Indonesia's rainy season, which runs roughly from October to April. In January, at least 70 people were killed when floods and landslides hit South Sulawesi province. The latest floods have affected over 30,000 people in parts of West Java and East Java provinces, the disaster agency said.

The Citarum -- a nearly 300-kilometre (185-mile) water body that is a key source for hydroelectric power for Indonesia's most populous island Java and tourism hotspot Bali -- regularly bursts its banks during torrential rains. The World Bank declared it the most polluted river in the world a decade ago, a description widely picked up by media and environmentalists. Faced with a public health emergency after decades of failed clean-up efforts, Jakarta last year stepped in with a bold plan to make the Citarum's toxic waters drinkable by 2025. The river has long been a floating carpet of household rubbish, animal faeces and toxic chemicals dumped by nearby factories.
26 Feb 2019
https://travelhealthpro.org.uk/news/393/indonesia-recommendation-for-polio-vaccination
Circulating vaccine-derived poliovirus (cVDPV) is confirmed in Papua province, Indonesia
Indo
nesia: recommendation for polio vaccination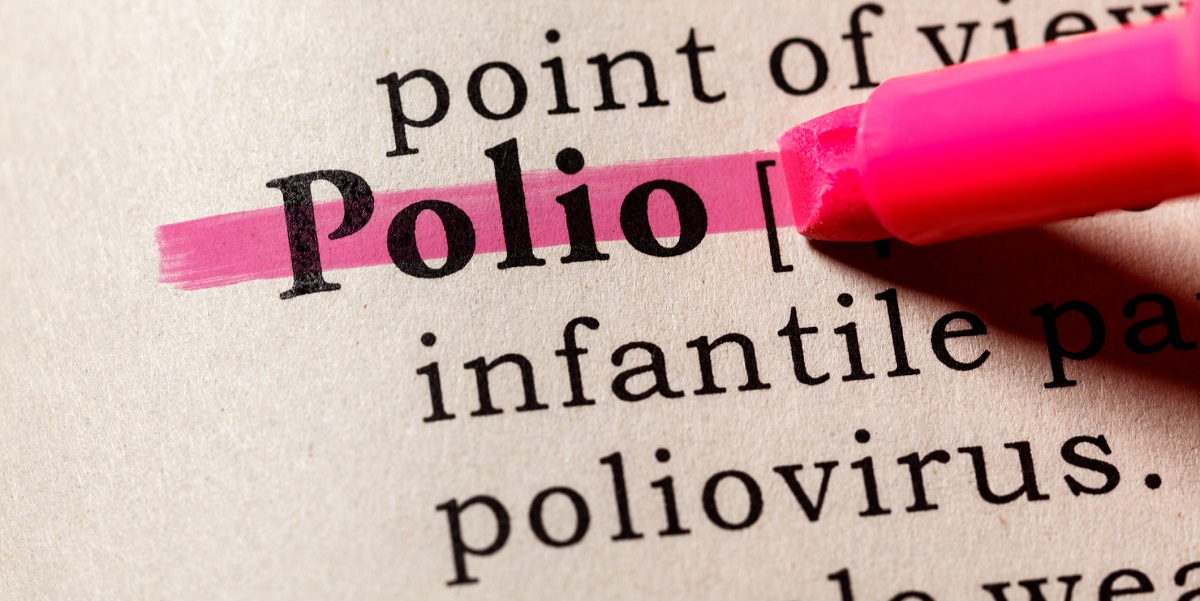 On 15 February 2019, the Global Polio Eradication Initiative (GPEI) reported two genetically linked circulating vaccine derived polio virus (cVDPV) type 1 isolates; one from a case of acute flaccid paralysis, with onset of symptoms 27 November 2018 and the other from a healthy person who is a community contact in Papua province, Indonesia [1]. The identification of these genetically linked isolates indicates that cVDPV1 is circulating in the community.
This new outbreak is not linked to the ongoing outbreak of cVDPV1 in neighbouring Papua New Guinea [1].
CVDPVs can arise in populations who are inadequately vaccinated and where sanitation and personal hygiene is poor. Like wild poliovirus, vaccine derived polio viruses (VDPV) have the potential to cause paralysis in unvaccinated or partially vaccinated individuals [2].
The GPEI and other agencies are continuing to evaluate this outbreak situation and response measures, including the planning and implementation of an immunization campaign [1].
TravelHealthPro Country Information vaccination recommendations for Indonesia has been updated to reflect this recent outbreak. The official WHO Statement and the Temporary Recommendations will be issued shortly [3].
Advice for travellers
CVDPV can be transmitted via the faecal-oral route, either by exposure to water contaminated by infected human faeces, or by person to person contact. You are advised to practise strict food, water and personal hygiene.
Independent of your travel destination, you should be up to date with routine vaccination courses and boosters as recommended in the UK.
If you are travelling to countries reporting recent cVDPV, you should make sure you have completed a full course of a polio-containing vaccine. Vaccines used in the UK will provide protection against all types of polio. If your last dose of polio vaccine was given 10 or more years ago, you should have a booster dose.
Children who are travelling should be up to date with an age appropriate course of polio vaccine.
For specific country advice, check our Country Information pages.
For specific outbreak information, check our Outbreak Surveillance section.
The polio status of countries is reviewed by World Health Organization on a regular basis and polio vaccination recommendations are subject to change.
Further details on the global polio situation can be found on the Global Polio Eradication Initiative and WHO websites.
Resources
More ...
World Travel News Headlines
Date: Tue, 23 Apr 2019 13:01:09 +0200
By Ron LOPEZ

Porac, Philippines, April 23, 2019 (AFP) - Philippine rescuers raced Tuesday to reach some two dozen people still feared buried under a building near Manila that collapsed a day earlier in a deadly earthquake, as a powerful second tremor hit the nation. The US Geological Survey put the second quake -- on the central island of Samar -- at 6.4 magnitude, stronger than the one that wrought significant damage Monday near the capital in the north.

The latest quake sent terrified locals fleeing into the streets, with images on social media showing cracked roads, crumbling church walls and shattered glass. "No one started crying, but of course some panicked because it was really strong," said Rey Estrobo, a supervisor at a hotel in Borongan town, near the epicentre. At the same time, the toll in Monday's quake rose to 16, with most of the fatalities in the worst-hit northern province of Pampanga, national disaster officials said. More than 100 others were injured by falling rubble on Monday, including in Manila, according to police.

However, initial reports indicated relatively minor destruction in Samar given the strength of Tuesday's quake, which could be down to differences in ground composition. "The damage is more pronounced if the houses and buildings are built on a foundation of soft soil," seismologist Myla Advincula told AFP, referring to Pampanga's soft sediment. "It enhances the shaking effect."

Scores of rescuers in the northern town of Porac spent Tuesday using cranes and jackhammers to peel back the pancaked concrete structure of a four-storey market building where the Red Cross said 24 people were unaccounted for. "Every minute, every second is critical in this rescue," Cris Palcis, a volunteer rescue dog handler, told AFP. "Time is short for the people under the rubble so we have to be quick."

Pampanga Governor Lilia Pineda told journalists that rescuers could still hear at least one person trapped beneath the rubble, but the digging was proceeding delicately to avoid accidentally crushing the survivor. Rogelio Pacelo was shopping with his wife and child when the market building collapsed around them, but they incredibly made it out almost without a scratch. "I thought this only happens in movies. I thought that was the end of the world, it's our end," he told journalists. "I looked for a way out." The quake also damaged several centuries-old churches which were crowded with worshippers in recent days as the majority-Catholic Philippines marked the Easter holiday.

- 'Ring of Fire' -
Father Roland Moraleja, who is based in Porac, said the 18th-century belfry of the Saint Catherine of Alexandria church collapsed in the quake. "It was the only part left from the old church," he told AFP. "The historical value is now gone, but we are hopeful that it will rise again." High-rise buildings in the capital swayed after the tremor struck Monday evening, leaving some with large cracks in their walls.

Thousands of travellers were stranded after aviation authorities shut down the secondary Clark Airport, which is located on the site of the former US military installation that lies about an hour's drive north of the capital. It was still closed on Tuesday as officials assessed the heavy damage to the terminal building and some cracking on the air traffic control tower.

The quake was centred on the town of Castillejos, about 100 kilometres (62 miles) northwest of Manila, local geologists said. Seismologists put Monday's tremor at 6.3 initially, but subsequently downgraded it to a 6.1 magnitude. The Philippines is in the Pacific "Ring of Fire", an arc of intense seismic activity that stretches from quake-prone Japan through Southeast Asia and across the Pacific basin.
Date: Tue, 23 Apr 2019 10:08:27 +0200

Johannesburg, April 23, 2019 (AFP) - At least five people died early Tuesday in South Africa's coastal city of Durban after torrential rains triggered mudslides that crushed homes, emergency services said. Among those killed were a six-month-old baby, a child of about 10 and two adults. "Torrential rains damaged peoples houses (and) there were mudslides," Garrith Jamieson, spokesman for Rescue Care, told AFP.

"I can confirm five (deaths) but there are many more casualties," he said, adding there were unconfirmed reports of "multiple" deaths in other parts of the KwaZulu-Natal province. Victims were either crushed to death by the mudslides or drowned in flood waters. It was not immediately clear how many people were missing, but search and rescue operations continued on Tuesday.

Downpours have caused flooding in the southern and eastern parts of the country. The military has been dispatched to help in rescue and evacuation efforts in some of the affected areas. The South African Weather Services warned that more heavy rain was expected until Wednesday which could lead to more flooding and pose a threat to low-lying bridges and roads.
Date: Tue, 23 Apr 2019 06:03:52 +0200

Colombo, April 23, 2019 (AFP) - The toll from a string of deadly suicide bomb attacks in Sri Lanka has risen to 310, with several people dying of their injuries overnight, a police spokesman said Tuesday. Around 500 people were wounded in the blasts, Ruwan Gunasekera said in a statement. He added that 40 people were now under arrest in connection with the attacks, which Sri Lanka's government has blamed on a previously little-known local Islamist group, National Thowheeth Jama'ath.
Date: Mon, 22 Apr 2019 06:22:23 +0200

Melbourne, April 22, 2019 (AFP) - A father and son lifesaving team drowned while trying to save a tourist swept out to sea near one of Australia's most famous sights off the south coast, officials said Monday. Ross Powell, 71, and his son Andrew, 32, died on Sunday after their lifesaving boat overturned in the surf during the rescue of a 30-year-old man near the Twelve Apostles, a set of 12 limestone stacks off the Victoria state coast.

The tourist, whose nationality or name has not been released, had been wading at the mouth of a river when he got into trouble. He was winched from the water alongside a third lifesaver from the boat, who was seriously injured, by a rescue helicopter and taken to hospital, Victoria Police said. The bodies of the Campbells were found in the water shortly after. The tragedy has rocked the small tourist town of Port Campbell where the two men came from, with Prime Minister Scott Morrison leading the tributes. "Surf lifesavers are selfless & brave. We thank them all for their service & extend our deepest sympathies to Ross & Andrew's family & friends," Morrison tweeted Monday.

Surf Lifesaving Victoria president Paul James hailed the pair as heroes, and said the conditions had been rough and "not the place to be swimming". "It's just terrible, it's heart-breaking," he told reporters in an emotional press conference of the death of the dairy farmers and experienced volunteer lifesavers. "I understand the boat was operating in a two-metre (6.5 feet) swell, so a very high swell, and we know that it is very treacherous down there... These brave people, these heroes, have gone out to try and help." Amber Griffiths, the partner of Andrew Campbell and who local media reported was pregnant with their second child, wrote about her heartbreak on Facebook. "Today we lost two of the most beautiful people to ever exist -- always putting others first," she wrote. "The love of my life, light of my life, father of my baby girl. My heart is broken. I miss you Andrew Powell."

Australia's beaches are among the island continent's biggest tourist drawcards, but can have strong rips and tides. Swimmers are advised to keep between areas bounded by flags and patrolled by lifesavers. The area where the tourist was rescued is near high cliffs and said to have wild and treacherous seas. The Twelve Apostles are giant rock stacks of varying heights in the Southern Ocean which began forming 20 million years ago when erosion gradually began whittling away the limestone cliffs of Port Campbell.
Date: Mon, 22 Apr 2019 01:55:28 +0200

Montreal, April 21, 2019 (AFP) - Flooding in eastern Canada forced the evacuation of more than 1,500 people while over 600 troops have been deployed in response, authorities said Sunday. Warming weather over the Easter weekend has brought spring floods due to heavy rains and snowmelt from Ontario to southern Quebec and New Brunswick.

Authorities, who initially feared a repeat of catastrophic 2017 floods in Quebec, the worst in half a century, appeared more confident about the situation on Sunday. "We are optimistic about the coming days," civil security spokesman Eric Houde told AFP. "There will be significant floods but overall not at the level of 2017, except in certain areas like Lake St Pierre," a widening of the St Lawrence River in Quebec, he added. "The big difference from 2017 is the level of preparation of municipalities and citizens."

Over the past several days, towns have mobilized volunteers and distributed hundreds of thousands of sandbags to erect barriers or protect houses in threatened areas. The areas most affected were around Ottawa, and Beauce, a region south of Quebec City where nearly 800 people were evacuated. More than 1,200 homes had been affected by the flooding in Quebec by late Sunday.

The provincial governments of Quebec and New Brunswick asked for reinforcements from the military. About 200 soldiers had deployed in Quebec by late Saturday, and 400 others near Ottawa, in Laval north of Montreal and in Trois-Rivieres between Montreal and Quebec City. About 120 additional soldiers stood at the ready to be mobilized in New Brunswick. On Saturday, the flooding claimed its first victim in the municipality of Pontiac, west of Ottawa: a man in his seventies who did not see that a bridge had been washed away, and plunged his car into the stream below.
Date: Mon, 22 Apr 2019 01:08:11 +0200

Montreal, April 21, 2019 (AFP) - The bodies of three world-renowned professional mountaineers -- two Austrians and an American -- were found Sunday after they went missing during an avalanche on a western Canadian summit, the national parks agency said. American Jess Roskelley, 36, and Hansjorg Auer, 35, and David Lama, 28, of Austria went missing late Tuesday at Banff National Park. Authorities launched an aerial search the next day. The three men were attempting to climb the east face of Howse Pass, an isolated and highly difficult route.

They were part of a team of experienced athletes sponsored by American outdoor equipment firm The North Face. "Parks Canada extends our sincere condolences to their families, friends and loved ones," the agency said in a statement. "We would also like to acknowledge the impact that this has had on the tight-knit, local and international climbing communities. Our thoughts are with families, friends and all those who have been affected by this tragic incident."

Roskelley was the son of John Roskelley, who was also considered one of the best mountaineers of his own generation. Father and son had climbed Mount Everest together in 2003. At the time, the younger Roskelley was only 20 years old, and became the youngest mountaineer to climb the planet's highest mountain above sea level. Auer and Lama, from Tyrol in Austria, were also considered among the best mountaineers of the times.
Date: Sun, 21 Apr 2019 23:36:53 +0200

Kano, Nigeria, April 21, 2019 (AFP) - Two people including a British aid worker have been shot dead and four tourists abducted in an attack by armed gunmen on a holiday resort in north-western Nigeria, police said on Sunday. Police and aid agency Mercy Corps named the dead woman as Faye Mooney. "Faye was a dedicated and passionate communications and learning specialist", Chief executive Neal Keny-Guyer said in a statement posted on social media, adding that colleagues were "utterly heartbroken". Mooney had "worked with Mercy Corps for almost two years, devoting her time to making a difference in Nigeria", Keny-Guyer added.

Gunmen stormed the Kajuru Castle resort, 60 kilometres (40 miles) southeast of Kaduna City at 11.40 pm (2240 GMT) on Friday, Kaduna state police spokesman Yakubu Sabo told reporters. The Briton "was gunned down from the hill by the kidnappers who tried to gain entrance into the castle but failed", Sabo said. "They took away about five other locals but one person escaped," he said. A Nigerian man believed by local residents in Kajuru to be Mooney's partner was also killed in the attack on the resort where a group of 13 tourists had arrived from Lagos, southwest Nigeria the police spokesman said. In Kaduna and the wider northwest region, kidnapping for ransom has become an increasingly rampant, particularly on the road to the capital, Abuja, where armed attacks have thrived.

Kidnapping in Nigeria's oil-rich south, has long been a security challenge, where wealthy locals and expatriate workers are often abducted. Yet the problem has escalated in northern areas too, like Kaduna where criminal gangs made up of former cattle rustlers have been pushed into kidnapping after military crackdowns on cattle theft. Kajuru is also flash point in the deadly conflict over increasingly limited land resources in Africa's most populous country, between herders and farmers, predominantly across central and northern Nigeria. The conflict has increasingly taken on ethnic and religious dimensions in the region, with the Fulani Muslim herders in conflict with Christian Adara farmers in Kajuru.

Tourists are rarely affected by the herder-farmer violence and Kajuru Castle resort has attracted many foreign and local visitors. Yet police have struggled to thwart kidnappers in the region. The latest attack comes in a resort in northern Nigeria, particularly popular amongst foreign and well-to-do local tourists. In January four western tourists -- two Americans and two Canadians -- were also abducted in Kaduna by gunmen in an ambush in which two of their police escorts were killed. Earlier in April, recently re-elected President Muhammadu Buhari, ordered his most senior security chiefs to curb kidnapping in the region.
Date: Sun, 21 Apr 2019 09:55:31 +0200

Lilongwe, Malawi, April 21, 2019 (AFP) - Three people died after a landslide hit a village in the Rumphi district in northern Malawi, with at least five still missing Sunday and many others injured and hospitalised. Rumphi police spokesperson Tupeliwe Kabwilo told AFP that incessant rains in the area led to the landslide early Saturday which washed away an entire village nestled between Mphompha Hills and Lake Malawi. Among the dead are two boys aged 12 and 15 and a 35-year-old woman, according to police. The missing persons, who are feared dead, include a one-year-old boy, two other boys aged six and 10 as well as two women aged 35 and 46.

A Rumphi district council official who was at the scene of the disaster told AFP that the affected area was inaccessible by road and it would be impossible to mount a rescue operation. "Huge boulders rolled from the mountain and these are the ones that cause the biggest damage and if the missing victims are buried under these rocks, then we will need an excavator to move them." said council official Wakisa Mtete. "But there is no access by road to the area so this is an impossible task. The boulders are so big that moving them by hand is not possible," Mtete said. He added that it was also possible for some of the missing bodies to have been washed into the lake, in which case the bodies would resurface within the next two days.

Disaster management officer Alufeyo Mhango told AFP that government ministries were preparing to step in to transport heavy duty excavation equipment over the lake as soon as the weather cleared. "We have been informed by government ministries that we should get ready to transport the equipment. But this will depend on whether we get a large boat for that and on whether the hailstorm stops because there could be a recurrence of the landslide," he said. According to Mhango, Police officers, soldiers and emergency personnel are on site attending to the disaster.
Date: Sat, 20 Apr 2019 15:21:54 +0200

Butembo, DR Congo, April 20, 2019 (AFP) - The DR Congo army fought off an attack on a hospital by a rebel group, killing one militiaman, police said Saturday, in the latest assault on medical staff trying to rein in an Ebola outbreak in the east of the country. Armed rebels from the Mai-Mai militia attacked Katwa hospital near the city of Butembo at around 3.40 am (0140 GMT), officers told AFP. "We have resisted and repelled the attack even though these 'Mai-Mai' had a PKM machine gun," said Butembo police chief Colonel Paul Ngoma. He said one rebel was killed and four captured. The attack came a day after a WHO doctor, Richard Valery Mouzoko Kiboung, was shot dead in an assault by armed militiamen on Butembo University Hospital, according to the World Health Organization. The WHO said the epidemiologist had been deployed to help combat Ebola in the region.

The attacks are the latest in a string of assaults on teams grappling with a near nine-month-old Ebola outbreak that has claimed almost 850 lives. UN Secretary General Antonio Guterres on Friday condemned the Butembo University Hospital attack and called on Congolese authorities to bring the perpetrators to justice. DR Congo declared its tenth outbreak of Ebola last August, in north-eastern North Kivu province, before the virus spread into the neighbouring Ituri region. Local organisations have said the number of Ebola deaths is rising. An updated toll by the health ministry, issued on Wednesday, said there had been 843 deaths since August.

WHO data from April 9 put the number of confirmed or probable cases at 1,186, of which 751 had been fatal. The outbreak is the second deadliest on record, after the epidemic that struck West Africa in 2014-16, which killed more than 11,300 people. Efforts to roll back the highly contagious haemorrhagic fever in DRC have been hampered by fighting but also by resistance within communities to preventative measures, care facilities and safe burials. On March 9, an attack on a treatment centre at Butembo left a policeman dead and a health worker wounded. It was the third attack on that centre. On February 24, a treatment centre in Katwa was set ablaze.
Date: Fri, 19 Apr 2019 16:36:32 +0200

Khokha, Yemen, April 19, 2019 (AFP) - Oxfam has warned that war-torn Yemen risks a "massive resurgence" of cholera, with around 195,000 suspected cases of the disease recorded so far this year. "Fears that the world's worst cholera outbreak could be set for a massive resurgence are growing," the relief organisation said Thursday. It said aid agencies were struggling to reach suspected cases.

In a statement, Oxfam pointed to "fighting and restraints on access, including checkpoints and permit requirements imposed by the warring parties", and warned the coming rainy season was likely to accelerate the spread of the disease. The water-borne bacterial infection has claimed more than 3,000 lives in Yemen since the outbreak began in 2016, according to Oxfam.

At a medical centre for the displaced in the government-held western town of Khokha, Qassem Suleiman had brought his son Alaa for tests after a serious case of diarrhoea. Doctor Wadah al-Tiri told AFP that several patients had been transferred to Aden while others had been treated at the Khokha centre. He said a tent was to be set up for suspected cases.

The doctor said Yemen badly needed international aid to combat the epidemic. The UN's humanitarian coordination office OCHA said last month that children under the age of five make up nearly a third of this year's cases. The spike, which comes two years after Yemen suffered its worst cholera outbreak, was concentrated in six governorates including in the Red Sea port of Hodeida and Sanaa province, both combat zones, it said.

Yemen's conflict, which pits Iran-linked rebels against a regional pro-government alliance led by Saudi Arabia, has left some 10,000 people dead since 2015 and pushed millions to the brink of famine. Aid groups say the actual death toll could be five times as high. The war has created the perfect environment for cholera to thrive, as civilians across the country lack access to clean water and health care.