WORLD NEWS
Getting countries ...
Select countries and read reports below
or
Jamaica
******
Healthy Travelling In Jamaica
*******
General Information;
Jamaica is the 3rd largest of the Caribbean islands and is situated about 600 miles south of Miami, Florida. The climate in Jamaica remains fairly steady throughout the
year with temperatures averaging 27 - 35 C during the summer months (May to September) and 21 - 27 C during their winter! The ambient temperature and rainfall are both affected markedly by the changes in elevation and geography throughout the island. Rainfall varies from an annual average of 25" in the capital, Kingston, to an average of 250" at Blue Mountain Peak. Most of the rain tends to fall between April/May or October/November. The relative humidity in Kingston ranges from an average low of 63% in February to 86% in October.
Health Care Facilities;
The US Department of State's consular information sheet states that medical care may be limited. Doctors and hospitals often expect immediate cash payment for health services. A list of some of the IAMAT doctors in Jamaica follows;
- Dr. Luois S. Grant - Kingston - tel 927 1106
- Dr. B.A. Morgan - May Pen - tel 986 2370
- Dr. Noel Black - Ochos Rios - tel 972 2296
Sun Exposure;
Frequently travellers from Ireland to Jamaica will want to soak up the sunshine before returning to our rather less exposed shores. Some will tan easily but even they need to take care with the extent of their sun exposure. Many fair skinned Irish travellers will burn easily and so remember to limit your exposure especially during the first week. Use high sun blocking lotions (15+) while you acliamatise and then only drop down the protective factor (10+) if you are sure you will not burn. Watch out especially for the back of your neck, the front of your ankles and the top of your legs. Many of these areas will be unused to such exposure! Also remember if you are travelling in a car or coach watch out that you cover your exposed elbow which may be cooled by the passing breeze.
Sun Stroke / Dehydration;
In such a warm climate you can become quite significantly dehydrated without realising it. Make sure you drink plenty of fluids and, if you have no blood pressure problems or heart difficulties, then increase the amount of salt you put on your normal meals. This will help to maintain your energy levels.
Mosquito Borne Disease;
Malaria transmission does not normally occur in Jamaica so taking prophylactic tablets is not necessary. Nevertheless mosquitoes abound and so remember to use insect repellants, especially when there are mosquitoes about, day or night.
Animals;
Unfortunately Jamaica is not free of rabies and transmission is reported in some areas. The main animal appears to be the mongoose but obviously try and make sure that you have no exposure to any warm blooded animals. If by any chance you are bitten immediatly wash out the wound, apply an antiseptic and seek medical attention.
Asthmatics;
Because of the dense foliage and high pollen levels the climate may adversly affect some asthma sufferers.
Food & Water Borne Disease;
By comparison to many of the hotter areas throughout the world Jamaica has high health standards. Despite this it would be unwise to take risks so follow simple common- sense rules
* Drink only bottled water (and use it for brushing your teeth)
* Don't use ice cubes in your drinks
* Eat only food served hot and avoid all shell fish
* Only pasturised dairy products should be consumed
* Don't eat food from street vendors
Blood Borne Disease
Unfortunately, as in most other countries, AIDs does occur and the blood supply may not be adequately screened.
Swimming in Jamaica;
Beautiful beaches make swimming a must for your holiday but be careful of the coral and also jellyfish. The hot sand may burn your feet so always use flip flops when walking on the beach.
Vaccinations;
None are essential for entry/exit purposes but it is wise to at least protect yourself against * Polio
* Typhoid
* Tetanus
* Hepatitis A
Other vaccines may be required for travellers intending to trek through Jamaica or those who will be undertaking extensive adventure sports. Also remember that if you initially visit a Central or South American country before Jamaica then Yellow Fever vaccine may be required.
General Comments;
Some of the items above may seem too serious to consider a holiday in Jamaica. Nevertheless the vast majority of travellers have a marvellous holiday and develop no sickness following their visit. Some simple commonsense is mainly all that is required. For further information please contact the Tropical Medical Bureau - Dublin.
Travel News Headlines WORLD NEWS
Date: Wed, 29 Jan 2020 05:54:30 +0100 (MET)

Port Moresby, Jan 29, 2020 (AFP) - Papua New Guinea shut air and seaports to all foreign travellers coming from Asia on Wednesday, in a desperate bid to prevent the deadly coronavirus from reaching the impoverished Melanesian nation. In a note to airlines and boat operators, the ministry of immigration said "all citizens originating from the Asian ports will be refused entry to the country effective today".

The ministry also announced that Papua New Guinea's only official land border -- with Indonesian-controlled Papua province -- would be shut from Thursday. No cases of coronavirus have been reported in Papua New Guinea, but the country's health service is already buckling under the weight of underfunding and rampant public health problems. Papua New Guinea is one of only a handful of countries where polio is still endemic, leaving doctors and the United Nations scrambling to revive long-lapsed vaccination programmes.

Papua New Guinea residents returning from Asian countries will be held in quarantine for 14 days. It will only be possible for anyone to leave or enter the country via Port Moresby's international airport. Most flights into the airport are domestic, or from Australia, but officials told AFP arrivals from Chinese cities, Singapore and any other Asian cities would also be affected. It was not clear how long the measures will be in effect. "This is a preventative measure taken to ensure the spread of the coronavirus that is rapidly spreading in the world is minimised," Immigration and Border Security Minister Westly Nukundi Nukundj said.
Date: Wed, 29 Jan 2020 00:22:50 +0100 (MET)

Miami, Jan 28, 2020 (AFP) - A major 7.7 magnitude quake struck Tuesday in the Caribbean between Jamaica and Cuba, triggering a brief tsunami alert and sending hundreds of people pouring onto the streets of Havana. The tremors were felt as far as the US mainland as police in Miami evacuated some buildings as a precaution. The US Geological Survey said the quake hit at a depth of 10 kilometres (six miles), at 1910 GMT -- 125 kilometres northwest of Lucea, Jamaica.

It estimated there was a low likelihood of casualties or damage, and there were no immediate reports of either. Hours later, a 6.1 magnitude aftershock hit off the coast of the Cayman Islands, the USGS said. The US Pacific Tsunami Warning Center initially warned there was a threat of tsunami waves reaching 0.3 to 1 meters (about 1 to 3 feet) above tide level for the coasts of Jamaica, Belize, Cuba, Honduras, Mexico and the Cayman Islands. But it lifted the alert update about two hours later. The first, bigger quake rattled several tall buildings in the Cuban capital Havana, which were immediately evacuated.

The earthquake was felt in several provinces including Guantanamo and Santiago de Cuba in the east, Cienfuegos in the centre and Havana in the northwest, the official Cubadebate website reported. But there were no preliminary reports of damage or injuries, however. Jawara Rawjers, a resident of Kingston, Jamaica told AFP: "I felt the house trembling and realized that it was a quake. "It lasted about 20 seconds. I checked my watch and it was 2:12 pm. I checked on my family but they didn't feel anything in their part of the house."

Machel Emanuel, a doctor in the same city, added: "I was on the second floor of a building and there was a sustained shaking of the building. I felt dizzy. The door was slamming consistently for a while." Many Jamaicans took to social media in the immediate aftermath to post pictures, unverified by AFP, of swimming pools shaking violently. In Miami, police said some buildings were being evacuated as a precaution after reports of tremors being felt in some areas of the city.
21 Feb 2019

https://travelhealthpro.org.uk/news/390/dengue-outbreak-in-the-caribbean
Dengue outbreak in the Caribbean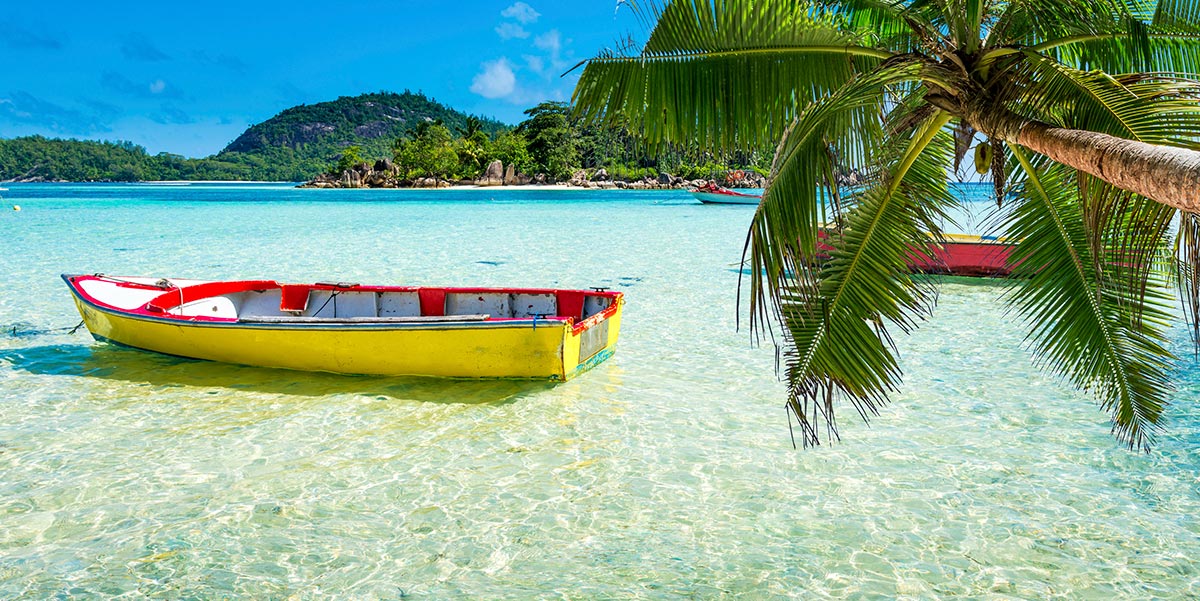 Reported via Travel Health Pro: As of 17 January 2019 and following a recent report of increased cases of dengue in Jamaica in January 2019 [1], the Caribbean Public Health Agency (CARPHA) has advised that there is a possibility of an outbreak of dengue in the Caribbean region [2]. The last major regional outbreak occurred in 2009 [1]. Countries in the region have been advised to increase their disease surveillance measures. Residents and travellers are advised to take measures to reduce mosquito breeding sites and follow mosquito bite prevention advice.
Dengue is a viral infection transmitted through the bite of an infected Aedes mosquito. Although most patients with dengue will recover spontaneously, a small number will develop more severe life-threatening forms of the disease. Dengue is common in the tropics including the Caribbean, South and Central America, Africa, SE Asia, the Indian sub-continent and the Pacific Islands.
Check our Country Information pages for individual country recommendations.
Date: Mon 14 ay 2918
Source: Loop [edited]
A new species of mosquito has been discovered in Jamaica. It is the Asian tiger mosquito or _Aedes albopictus_, which is similar to the _A. aegypti_ mosquito, which is endemic to Jamaica and which transmits the dengue, chikungunya, Zika, and other viruses.
Acting Chief Public Health Inspector for St Catherine, Grayston Hutchinson told last Thursday's [10 May 2018] monthly meeting of the St Catherine Municipal Corporation that the Asia tiger mosquito was discovered following surveillance throughout the island.
He was responding to questions from councillors attending the monthly meeting.
The tiger mosquito is so named because of its striped appearance, which resembles that of the tiger.
Similar to the _Aedes aegypti_ mosquito, the female is the carrier of several viruses, including yellow fever, dengue, chikungunya, and Zika.
===================
Reference
---------
[HealthMap/ProMED-mail map
Date: Fri 23 Oct 2015
Source: Jamaica Observer [edited]
Consultant congenital cardiologist Dr Sandra Williams-Phillips says she has treated at least 12 cases of the feared mosquito-borne Zika virus (ZIK-V) [infection] and that she has written to Health Minister Dr Fenton Ferguson on the matter.
Speaking on a daytime radio programme yesterday [22 Oct 2015], Dr Williams-Phillips said she had received no response to her e-mail to Dr Ferguson, although she could not confirm that the minister had received her correspondence.
The medical doctor of 34 years said she was among the 1st local doctors to identify the presence of the chikungunya virus, which wreaked havoc on the country last year [2014], but that her diagnoses had not been taken seriously.
Dr Williams-Phillips, who treats paediatric as well as adult cases of congenital heart disease, said some of her patients who presented symptoms of the Zika virus [infection] were children. She argued strongly that the symptoms she had seen were convincing enough to diagnose the virus even in the absence of lab tests.
Late yesterday afternoon [22 Oct 2015], on another radio programme, chief medical officer (CMO) in the health ministry, Dr Marion Bullock Ducasse, said the ministry would be launching an investigation into the matter. She said that, even if the patients had recovered, tests could still prove whether they had in fact been infected with the virus.
The CMO said she could not speak on whether Dr Ferguson was in receipt of a report about the cases, but that no official report had come to the ministry from St Catherine [parish], where Dr Williams-Phillips said she treated patients, via the standard reporting system for these types of events.
The CMO has maintained over the past several months, that there are no confirmed cases of the Zika virus in Jamaica. Earlier this month [October 2015], the ministry said a sample which it had sent to the Caribbean Public Health Agency (CARPHA) in September [2015] tested negative for chikungunya, dengue and Zika viruses. "Outside of Brazil [and more recently, Colombia], there have been no cases confirmed in any country in the Latin American and Caribbean region, including Jamaica," Dr Ferguson said at a hand, foot and mouth disease press conference on 2 Oct [2015].
The ministry has also refuted claims by Opposition spokesperson on health, Senator Marlene Malahoo-Forte, that she had been reliably informed about 3 confirmed cases of Zika virus. "I have heard that there are confirmed cases of the Zika virus here.... I got a call from someone whose employee was tested, and I'm reliably advised that it is a confirmed case," Malahoo-Forte stated at a press conference a few weeks ago.
The Pan American Health Organisation (PAHO) in May [2015] issued a warning about an outbreak of Zika in Brazil and said there was potential for it to spread to other countries.
The virus causes symptoms which are similar to CHIKV [chikungunya virus] and is transmitted by the same vector -- the _Aedes aegypti_ mosquito.
Communities have been plagued by mosquitoes over the past few weeks, with residents in Portmore [Saint Catherine parish] in particular complaining bitterly about the insects, which they say have descended on their homes in droves. The nuisance is also evident in the Corporate Area [Kingston area], and has citizens concerned about whether the country could soon find itself in the throes of yet another mosquito-borne disease. [Byline: Alphea Saunders]
====================
[The situation in Jamaica is not clear at the moment. Because infections with Zika, dengue and chikungunya viruses are difficult to distinguish from each other clinically, laboratory confirmation is essential. One hopes that laboratory tests will be carried out to confirm or rule out Zika virus infections in these cases. It would be of interest to know where the confirmed cases reported by the Opposition Senator were tested, if they were tested at all. ProMED awaits further news from Jamaica with interest.
A HealthMap/ProMED-mail map of Jamaica can be accessed at
More ...
World Travel News Headlines
Date: Wed, 1 Apr 2020 14:43:58 +0200 (METDST)

Paris, April 1, 2020 (AFP) - A man has been jailed in France for repeatedly violating strict anti-coronavirus lockdown rules, which have seen 359,000 fines issued countrywide as the outbreak death toll continues to mount, authorities said Wednesday. Police Minister Christophe Castaner warned residents to write off any travel plans for school holidays starting this weekend, promising to punish any unwarranted movement as the country continues to evacuate dozens of critically ill patients from hospitals in overstretched areas of the country.

The Ile-de-France region, with Paris at its core, saw its first evacuations Wednesday as the outbreak which started in the east of France takes an ever-heavier toll on the capital. Twenty-four patients were sent from Paris to Brittany in northern France in the morning on a high-speed train, fully equipped as a hospital on tracks, with 12 others to follow on a second train later.

A third of the 499 deaths registered in France in the previous 24 hours had been from Ile-de-France, the government said, with the countrywide death toll now at 3,523. Only deaths in hospital are counted towards the official tally, which excludes people who passed away in old age facilities or at home. To date, the government has evacuated nearly 300 patients from hospitals in hard-hit areas of the country to lesser burdened ones, and some to Germany, Switzerland and Luxembourg. Austria said Wednesday it would take three patients from eastern France.

- 'We must stand strong' -
As the medical crisis escalates, a court in Calais in the country's north sentenced a 20-year-old man to two months in prison after he was caught eight times without the self-certified document all residents are required to show if they leave the house for critical business. This can include essential shopping, going to the doctor, walking the dog, a quick jog, and going to work for those in critical fields. In Paris on Tuesday, a court sentenced a 22-year-old man to 105 hours of community service, also for repeatedly violating the lockdown.

Castaner said some 5.8 million checks have been carried out and 359,000 fines issued since the lockdown started on March 17, and stressed that leaving on holiday was not allowed under the lockdown rules that have confined millions of children at home with schools closed. Even with train and plane traffic slashed to a minimum, authorities fear a holiday exodus and the minister said controls will be stepped up on the roads and at train stations and airports. "Confinement is a strain for families, I know, but we must stand strong," he said. More than 22,700 people are hospitalised for COVID-19 in France, with 5,565 in intensive care.
Date: Wed, 1 Apr 2020 12:33:43 +0200 (METDST)

Tehran, April 1, 2020 (AFP) - Flooding in Iran caused by heavy rainfall has left 21 people dead and one missing, an emergency services spokesman said Wednesday, even as the country battles the coronavirus pandemic. Mojtaba Khaledi told Iran's ISNA news agency that 22 people had also been injured, with most of the casualties in southern or central provinces. He said 11 people had died in Fars province, three each in Hormozgan and Qom, two in Sistan and Baluchistan province, and one each in Bushehr and Khuzestan. Khaledi said one person was still missing in Hormozgan on the Gulf coast.

Flooding last week killed 12 people, and Khaledi warned of more heavy rain to come. Iran is battling one of the world's deadliest coronavirus outbreaks with 3,036 deaths and 47,593 infections. In March and April last year, heavy rainfall and flooding killed at least 76 people in Iran. At the time, the International Federation of Red Cross and Red Crescent Societies estimated 10 million people were affected, describing the floods as "the largest disaster to hit Iran in more than 15 years".
Date: Wed, 1 Apr 2020 10:00:47 +0200 (METDST)

Sydney, April 1, 2020 (AFP) - Australian health officials set up a coronavirus testing clinic on Sydney's Bondi Beach Wednesday, as concern grew that COVID-19 was spreading among backpackers in the popular tourist destination. More than 100 cases of coronavirus have reportedly been identified in the area -- many linked to two massive club parties held in mid-March before the country shut down bars, pubs and other non-essential services. Photos shared online last week also showed mostly young beachgoers packed together on the sand after outdoor gatherings were curtailed, drawing howls of protest.

That led to sunbathers, surfers and tourists being banned from the beach, with police enforcing the prohibition. New South Wales Health said the Waverley Council area, which encompasses Bondi, had the highest number of confirmed cases in Sydney. "A plausible explanation is they have come in contact with an infected backpacker before that backpacker was aware they had COVID-19," said chief health officer Kerry Chant. Australia has recorded almost 5,000 coronavirus infections and 20 deaths, with almost half of those in New South Wales.
Date: Wed, 1 Apr 2020 00:15:13 +0200 (METDST)

London, March 31, 2020 (AFP) - A 13-year-old British boy has died days after testing positive for COVID-19, hospital officials and his family said on Tuesday, with relatives saying he had no underlying illnesses. The boy, who died Monday at King's College Hospital in London, is believed to be Britain's youngest confirmed death in the coronavirus pandemic.

A 12-year-old girl, whose death was confirmed earlier on Tuesday in Belgium, is thought to be Europe's youngest victim. The boy's family said Ismail Mohamed Abdulwahab "started showing symptoms and had difficulties breathing" before he was admitted to hospital. "He was put on a ventilator and then put into an induced coma but sadly died yesterday morning," the family said through a family friend, Mark Stephenson, adding: "We are beyond devastated."

Nathalie MacDermott, a lecturer at King's College, said: "While we know it is much less likely for children to suffer severe COVID-19 infection than older adults, this case highlights the importance of us all taking the precautions we can to reduce the spread of infection in the UK and worldwide." She urged research into deaths outside the groups expected to succumb to infection as it "may indicate an underlying genetic susceptibility."

On Tuesday, Britain announced 381 deaths from COVID-19 in the past 24 hours, the highest figure in the country since the start of the pandemic, bringing the death toll to 1,789.
Date: Tue 31 Mar 2020 4:36 PM PDT
Source: San Francisco Chronicle [abridged, edited]
The captain of a nuclear aircraft carrier with more than 100 sailors infected with the coronavirus pleaded Monday [30 Mar 2020] with US Navy officials for resources to allow isolation of his entire crew and avoid possible deaths in a situation he described as quickly deteriorating.
The unusual plea from Captain Brett Crozier, a Santa Rosa native, came in a letter obtained exclusively by The Chronicle and confirmed by a senior officer on board the aircraft carrier Theodore Roosevelt, which has been docked in Guam following a COVID-19 outbreak among the crew of more than 4000 less than a week ago. "This will require a political solution but it is the right thing to do," Crozier wrote. "We are not at war. Sailors do not need to die. If we do not act now, we are failing to properly take care of our most trusted asset -- our sailors." In the 4-page letter to senior military officials, Crozier said only a small contingent of infected sailors have been off-boarded. Most of the crew remain aboard the ship, where following official guidelines for 14-day quarantines and social distancing is impossible. "Due to a warship's inherent limitations of space, we are not doing this," Crozier wrote. "The spread of the disease is ongoing and accelerating." He asked for "compliant quarantine rooms" on shore in Guam for his entire crew "as soon as possible."
"Removing the majority of personnel from a deployed US nuclear aircraft carrier and isolating them for 2 weeks may seem like an extraordinary measure. ... This is a necessary risk," Crozier wrote. "Keeping over 4000 young men and women on board the TR is an unnecessary risk and breaks faith with those Sailors entrusted to our care."
Acting Navy Secretary Thomas Modly spoke to CNN. "I heard about the letter from Capt Crozier (Tuesday) morning [31 Mar 2020], I know that our command organization has been aware of this for about 24 hours and we have been working actually the last 7 days to move those sailors off the ship and get them into accommodations in Guam. The problem is that Guam doesn't have enough beds right now and we're having to talk to the government there to see if we can get some hotel space, create tent-type facilities," Modly said.
"We don't disagree with the (captain) on that ship and we're doing it in a very methodical way because it's not the same as a cruise ship, that ship has armaments on it, it has aircraft on it, we have to be able to fight fires if there are fires on board the ship, we have to run a nuclear power plant, so there's a lot of things that we have to do on that ship that make it a little bit different and unique but we're managing it and we're working through it," he said.
So far, none of the infected sailors has shown serious symptoms, but the number of those who have tested positive has jumped exponentially since the Navy reported infections in 3 crew members on [24 Mar 2020], the 1st time COVID-19 infections had been detected on a naval vessel at sea.
Retired Admiral James Stavridis, former NATO Supreme Allied Commander Europe, told The Chronicle Tuesday [31 Mar 2020] in an email that "we should expect more such incidents because warships are a perfect breeding ground for coronavirus." "Unfortunately, naval vessels are ideal breeding grounds for the spread of viruses because it is impossible to do social distancing on one" because of the tight quarters on board, Stavridis said. The ship's problems will "compound", Stavridis said, because you can't tie the vessel up "and send everyone ashore. It is full of weapons, billions of dollars of equipment, fire hazards, and nuclear reactors".
Scrubbing the Theodore Roosevelt of the virus will not be complicated, but "time-consuming", he said. He estimated cleaning would take 5 to 10 days with a crew of 350 people. Senior military officials said last week that the entire crew of more than 4000 will be tested. The carrier's home port is San Diego.
At the time, Modly expressed confidence that they identified all the sailors who had been in contact with the trio of infected sailors and they had been quarantined. "This is an example of how we are able to keep our ships deployed at seas and underway, even with active COVID-19 cases," Modly said. But by the time the ship reached port in Guam on Friday [27 Mar 2020], the number of cases had grown to 25, and soon after to 36, according to reports.
But by Monday [30 Mar 2020], a senior officer on board the massive aircraft carrier, who wished to remain anonymous because they are not authorized to speak to the media, said between 150 and 200 sailors had tested positive. None had been hospitalized -- yet, the source said. The Chronicle agreed to withhold the officer's name based on its anonymous sources policy.
Gilday told reporters last week [week of 23 Mar 2020] it was unclear if sailors became infected following the ship's previous port of call in early March [2020] to Da Nang, Vietnam. Gilday said they debated whether to go on with the Viet Nam visit, but at the time there were only 16 coronavirus cases in northern Viet Nam and the port was in the central part of the country. Sailors were screened prior to returning on board. The 1st 3 sailors tested positive 15 days after leaving Vietnam, officials said.
The virus has been hard to contain on board ever since. Federal and military guidelines recommend individual quarantine, including no use of common areas. "Due to the close quarters required on a warship and the current number of positive cases, every single sailor, regardless of rank, on board the TR [Theodore Roosevelt] must be considered 'close contact,'" Crozier wrote. The tight quarters on the carrier are "most conducive to spread", he wrote, including large amounts of sailors in a confined space, shared sleeping quarters, restrooms, workspaces and computers, a common mess hall, meals cooked by exposed personnel, and movement constraints requiring communal contact with ladders and hatches.
The captain compared the situation to the Diamond Princess cruise ship, citing a study that focused on what could have happened to that cruise ship had no isolation been done. A total of 712 passengers eventually tested positive for COVID-19 from that cruise departing from Japan; however, the study found if there had been no early isolation close to 80% of passengers and crew would have been infected. And had the cruise line immediately evacuated the ship after the 1st positive tests, the study found only 76 people would have tested positive.
Of the 1st 33 Roosevelt sailors testing positive, 7, or 21%, originally tested negative. After testing negative, those 7 sailors presented symptoms within 1 to 3 days after their initial negative test, Crozier said. The testing should be utilized, the captain wrote, after a proper 14-day quarantine to ensure no infected sailors return on board a clean ship. As part of his plan, 10% of the crew would stay on board to run the reactor plant, sanitize the ship, ensure security and provide contingency response for emergencies. [byline: Matthias Gafni Joe Garofoli]
==================
Date: Thu 26 Mar 2020
Source: The News [edited]
At a time when health authorities are dealing with the threat of coronavirus in the country, cases of Crimean-Congo haemorrhagic fever (CCHF), which is a lethal viral disease, have started surfacing in Sindh, and 2 people have been diagnosed with the tickborne viral ailment within a week.
"Today, we had a 37 year old female patient from Tharparkar, who was bleeding from her nose and mouth. We sent her sample to the lab and the lab test confirmed that she is infected with Crimean-Congo haemorrhagic fever (CCHF)," said Dr Seemin Jamali, the executive director of the JPMC [Jinnah Postgraduate Medical Centre], while talking to The News on Wednesday [25 Mar 2020].
It is the 2nd case of the Congo fever in the current year [2020], she said, adding that earlier a 40 year old person from the Pak Colony of the city had been referred to the JPMC from the Civil Hospital Karachi, who tested positive for the CCHF. Dr Jamali maintained that the previous patient, who was a butcher by trade, had recovered and been discharged from the hospital, but the new patient, a woman from the Tharparkar district of Sindh, was under treatment and in a precarious condition.
Experts say Crimean-Congo haemorrhagic fever is a tickborne viral disease whose mortality rate is over 40 per cent, and it is mostly people who deal with livestock, including butchers and shepherds, who contract the disease after coming into contact with infected animals.
======================
[This is the 2nd case of CCHF from Karachi in 2020. The 1st case has already been reported in an earlier post. The CCHF cases in Pakistan show biannual peaks, between the months of March-May and August-October. Many factors, including poor sanitation, unhygienic transportation, and numerous animal slaughter sites, inefficient tick-control programs, post-slaughter piles of animal remains, nomadic lifestyle, and lack of general awareness contribute to the spread of CCHF.
Pakistan has confirmed cases of CCHF in almost every province: Sindh (Karachi), Punjab (Faisalabad, Multan, and Rawalpindi), Balochistan (Quetta) and Khyber Pakhtunkhwa (Peshawar). There is a need to educate the general public, farmers, and healthcare workers about the causes, transmission, and risks of CCHF and advise on practical preventive measures. - ProMed Mod.UBA]
[Maps of Pakistan:
Date: Mon 30 Mar 2020

There were 3 newly confirmed cases reported by Botswana with travel histories to the UK and Thailand. - ProMed Mod.MPP
HealthMap/ProMED-mail of Botswana:
Date: Mon 30 Mar 2020
Source: Zee News [edited]
A child died due to acute encephalitis syndrome (AES) in Bihar on Sunday (29 Mar 2020). "A child has lost his life due to acute encephalitis syndrome at Sri Krishna Medical College & Hospital (SKMCH) in Muzaffarpur," Dr SK Shahi, SKMCH superintendent said.
This is the 1st AES related death in the district this year [2020]. Last year [2019], over 140 children died due to AES in the district. As per official data, 121 deaths were reported at the government-run SKMCH, which handled the largest number of patients in the district, while 21 deaths were confirmed at the Kejriwal Hospital.
AES is a viral disease that causes flu-like symptoms such as high fever, vomiting, and, in extreme cases, brain dysfunction, seizure, and inflammation of the heart and kidney.
====================
[AES is a common ailment in children in north-eastern India, especially in Bihar state.
The issue of the aetiology of AES has been under discussion for a long time. AES has continued to be attributed to various aetiologies, including Reye syndrome-like disease, possible Japanese encephalitis, enterovirus infection from polluted water, heatstroke, intoxication from lychee fruit consumption, and scrub typhus (_Orientia tsutsugamushi_).
A recent publication states that dengue virus is one of the 3 commonest agents identified in AES, but existing surveillance for AES does not include routine testing for dengue.
The above report does not indicate whether any of the above aetiologies have been ruled out or confirmed. Until the aetiology (or aetiologies) of these AES cases is determined, effective and efficient prevention of these cases will not be possible. The season in which AES cases occur is just beginning, and additional cases can be expected over the coming 6-7 months. - ProMed Mod.TY]
[HealthMap/ProMED map available at:
Date: Sat 28 Mar 2020
Source: CGTN Africa [edited]
The number of reported hepatitis E cases in Namibia are on the decrease, statistics released by the Ministry of Health on Saturday [28 Mar 2020] show. A total of 74 hepatitis E (HEV) cases were reported countrywide between 24 Feb and 8 Mar 2020, compared with 102 cases reported during the previous 2 weeks.
The Ministry of Health declared an outbreak of hepatitis E on 14 Dec 2017 in the capital, Windhoek. The outbreak then spread to other regions around April 2018, eventually involving a total of 10 regions. Cases have been reported mainly from informal settlements such as Havana and Goreangab in Windhoek, DRC [Democratic Resettlement Community] in Swakopmund and similar settings in other regions where access to potable water, sanitation, and hygiene is limited.
A total of 7457 hepatitis E cases have been reported since the outbreak began with 65 deaths reported nationally, representing a case fatality rate of 0.9 per cent.
"There is a decrease in the number of HEV cases during the reporting period. (However) the outbreak continues to be protracted and cases are still being detected in areas where water and toilet facilities are limited, particularly in Khomas and in Erongo regions," a report from the health ministry said.
=====================
[Hepatitis E is found worldwide, and different genotypes of the hepatitis E virus determine differences in epidemiology. For example, genotype 1 is usually seen in developing countries and causes community-level outbreaks, whereas genotype 3 is usually seen in developed countries and does not cause outbreaks. Acute epidemic hepatitis E is attributable to infection with hepatitis E virus genotypes 1 and 2. Many of the deaths are in pregnant women, characteristic of genotype 1.
The highest seroprevalence rates (number of persons in a population who test positive for the disease) are observed in regions where low standards of sanitation increase the risk for transmission of the virus. - ProMed Mod.LL]
[Maps of Namibia:
Date: Tue, 31 Mar 2020 22:17:01 +0200 (METDST)

Beirut, March 31, 2020 (AFP) - Lebanese authorities said Tuesday they would allow expatriates to return despite a lockdown in response to the coronavirus pandemic, a move that could affect up to 20,000 people. The cabinet gave its initial approval for the proposal, which could be put in motion "in principle" from Sunday, a government statement said, without giving details of how it would be implemented.

An estimated 20,000 people "want to return to Lebanon", Foreign Minister Nassif Hitti told local television. Beirut's international airport has been closed for nearly two weeks, along with schools, universities, restaurants and bars, and Lebanese have been urged to stay at home to stem the spread of COVID-19. Lebanon has reported 463 official cases of the virus and 12 deaths.